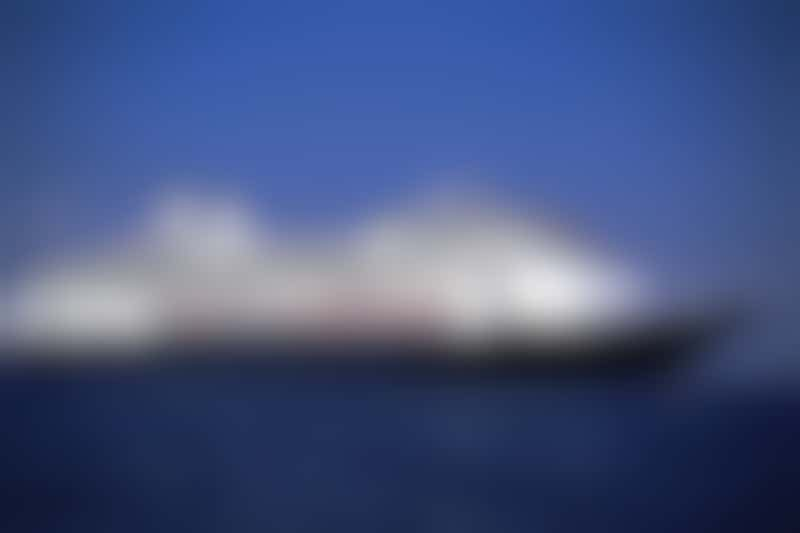 My previous cruise vacations consisted of some variation on this daily itinerary: rise late enough to almost miss breakfast, stake out a chair poolside, peruse a lunch menu, get out of the Caribbean sun before I burned to a crisp, and prepare for dinner and a night out on the ship. Repeat the next day.
The aim was always balancing relaxation with shipboard fun, and little else. But for my recent Alaskan cruise, I decided it was time to inject a new energy into my ritual. After all, early June in Juneau isn't exactly sunbathing weather. And in Alaska, white sand beaches would be replaced with national parks. Instead of gazing out across crystal blue Caribbean waters, I'd be getting an up close view of glaciers. The outdoors called, but this time the swimsuit could stay at home.
In preparing for my Alaska Explorer sailing on Holland America's Amsterdam, there were some decisions to be made. Most importantly, how much hiking, biking and outdoor activity I would be able to stuff into seven days and four ports, and not arrive back at my San Francisco home completely exhausted?
I was joined by a longtime friend who spends her weekends hiking the trails near her home in Marin County in northern California. She's physically fit, goes to spin classes religiously and rarely steps on a hiking trail without a heart rate monitor to measure her calorie burn. And then there's me -- I'd much rather be comfortably reclined in a yoga class than perched on a spin bike sweating it out. I hike for the views and fresh air, not to burn off last night's dessert.
That being said, I wanted to see as much of Alaska's trails and parks as possible, rather than the line of shops ringing the port terminals. The options can seem endless when booking an Alaskan cruise, even after you've chosen your itinerary. Our list of optional shore excursions from Holland America was a whopping 33 pages and included everything from day long hikes and kayaking trips to advanced mountain biking treks and even snorkeling excursions. As we plotted out our week, we wondered if a day of hiking would leave us too wiped out to really experience the ship's nightlife, and if a half day of kayaking would leave us time to see anything else in port. And just when would we squeeze in that massage? Were we overdoing it?
First Impressions
In early June, the Alaskan cruise season is just getting into full swing. Seattle, our embarkation port, was bustling with tourists and full of busy cruise terminals. An early heat wave -- which followed us to Alaska -- had seemingly pushed the entire town outdoors and into the sunshine. Before heading to the ship, we easily filled the morning before the cruise with breakfast at Etta's (across from Pike Place), a short waterfront walk and shopping.
Clearly, the active portion of our vacation had not yet kicked in.
The boarding process was seamless, though there were a few delays. Amsterdam arrived that morning with some sick passengers (yes, a norovirus-type illness had reared its head) and underwent an extra thorough cleaning that pushed back boarding time by two hours. Once onboard, we couldn't get into our stateroom right away because the cleaning was still in progress and we were relegated to the Lido Restaurant and pool deck for a late lunch.
The short delay in getting to our stateroom gave me the chance to do some early exploring of the ship. Since I had heard that appointments can book up fast, my first stop was the Greenhouse Spa. I wasn't the only passenger with this idea, as evidenced by a quick glance at the appointment book. Eager to get the first passengers in the door, the spa was doing a hard sell on booking an appointment for the first night by offering 20 percent off the cost of a treatment --I opted to hold off.
Tip: The spa runs specials throughout the week that can trim the cost of a treatment significantly, so you don't have to jump on those first day offers. In addition to specials on the first night, there were treatment-specific deals listed in the daily newsletter and deals connected with spa seminars. On the last day of the cruise, I attended a seminar on the benefits of hot stone treatments and was offered $60 off a hot stone massage if I booked an appointment that afternoon.
Once we made it into the stateroom, the first task was to get settled. I instantly appreciated the balcony off our Verandah Suite. When it comes to size, the room isn't much larger than a standard outside cabin, but one look at the lounge chair and I knew that I would be spending as many hours as possible comfortably sprawled out on my own private terrace with a front-row view of the Pacific Ocean.
For the sail out of Seattle, I was persuaded to leave the cabin and head down to the lower promenade deck, where a classic teak chaise lounge and a glass of Champagne were calling my name. My travel companion and I toasted our first trip to the Great Land as the Seattle skyline faded and Amsterdam followed a line of cruise ships north to our first port.
Day 2: Trying to Find Our Sea Legs
On that first full day at sea, we bounded out of bed and headed straight for the gym. We weren't the only ones -- it was packed with passengers on treadmills and elliptical machines. I headed to sunrise yoga ($12 for one class or $30 for a series of three sessions throughout the week) at the not so painful hour of 9 a.m., while my travel companion jumped on the treadmill for a half-hour run. On Amsterdam, the gym and yoga studio are in one room, so if you are taking a group class (the ship offers everything from aerobics and cycling to Pilates and ab-focused workouts) be aware that you won't ever escape the activity of the gym.
The noise of the gym was a bit distracting for yoga, but that was the least of my worries. By the time class started, the wind outside was howling and the ship was swaying at a pretty good clip. The class was small with just three students and the instructor stuck to basic postures and sun salutations. The rocky seas brought some humor to the class, as we all tried to balance on one leg as the ship shifted. Thankfully, we quickly moved to some seated postures, safely on the floor. Though doing yoga in a loud and swaying room wasn't ideal, my biggest complaint was about the mats. They were too short to fully stretch out on, so for most of the 50-minute class, I was half on the mat, half on the floor.
Before embarking on the trip, I had heard that the first day out of Seattle on the Pacific Ocean can be a bit rough. I was especially concerned because my travel buddy was prone to motion sickness. With one too many car rides on winding California roads leaving her green, I hoped that she would quickly find her sea legs.
I should have been more concerned about myself. She came armed with a week's supply of behind-the-ear patches, Dramamine, pressure point arm bands, and ginger pills -- a fortified bunker of pharmaceuticals and holistic treatments that would keep her even keeled the whole trip.
Maybe it was the morning's "downward facing dog" positions we'd attempted in yoga while the ship rocked back and forth with increasing intensity but by lunch, I had succumbed. I headed to the lido deck for higher ground and open air, where I found other passengers in the same predicament. Spotting the telltale signs of seasickness, the ship's hotel manager brought me and another passenger a green apple -- his surefire cure. He also suggested sprawling out on one of the couches at the Crow's Nest lounge, located high on the ship's top level, as a perfect mid-day place to relax. I stuck to the outdoors, ate the apple, and was feeling better in no time. As we went through the week and met other passengers, people swapped these first day seasickness tales like war stories. I began to notice all of the behind-the-ear patches sported by the most experienced Alaskan cruisers and made a mental note to add that to my packing list for the next trip. Lesson learned.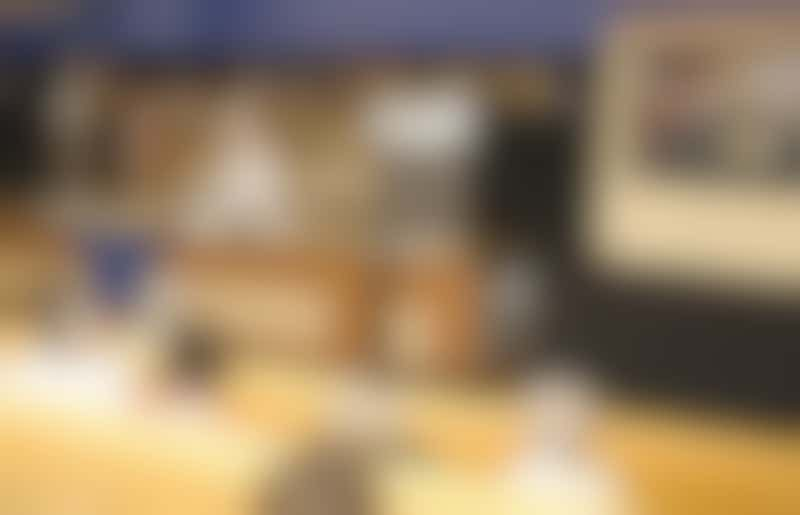 We wrapped up the afternoon on the lido deck adjacent to the Sea View pool on the back of the ship. Apparently the rest of the passengers hadn't discovered this quiet oasis. It was all ours. The wind had died down significantly, though the air was still crisp. We pulled up two chairs, were graciously offered wool blankets by a crew member (just the start of the stellar service that we would experience throughout the week) and took in some sunbathing, Alaska style.
Let's Eat
No restaurant or bar was left unturned on this trip. Holland America offers the choice of set dining times (5:45 p.m. or 8 p.m. for dinner) or open seating. We went with the flexible option, and given the packed days in port, it was nice to have the option to dine later. Getting a reservation was never a problem at the Italian-themed Canaletto or the ship's steakhouse, Pinnacle Grill, where we had dinner twice. We also never had to wait for a table in the evening at La Fontaine, the ship's two-level main dining room.
It's worth the extra $20 charge to dine at Pinnacle Grill at least once. I liked the classic steakhouse fare, solid desserts, and a surprisingly robust wine list with plenty of bottles from Washington and Oregon. Book a reservation at Pinnacle early in the trip -- it was relatively full on both nights I dined there. If you want to try it for lunch, you'll pay just $10 a person.
Meals in the La Fontaine dining room were a mixed bag. The menu was varied enough for my fish-eating vegetarian friend to have several options, but nothing really wowed us during any of the meals. And the service ranged from incredibly efficient to painfully pokey. Room service proved to be a great option for mornings when we were rushing off the ship for activities. We placed our order the night before and it always arrived hot and on time.
The big dining disappointment that week was Canaletto, Holland America's take on a casual Italian bistro. It was brand-new to the ship when I dined there and mostly empty, though the captain and several Amsterdam officers were eating two tables away. The service was friendly, but the food fell flat with uninspired Italian fare like spaghetti and meatballs and minestrone soup.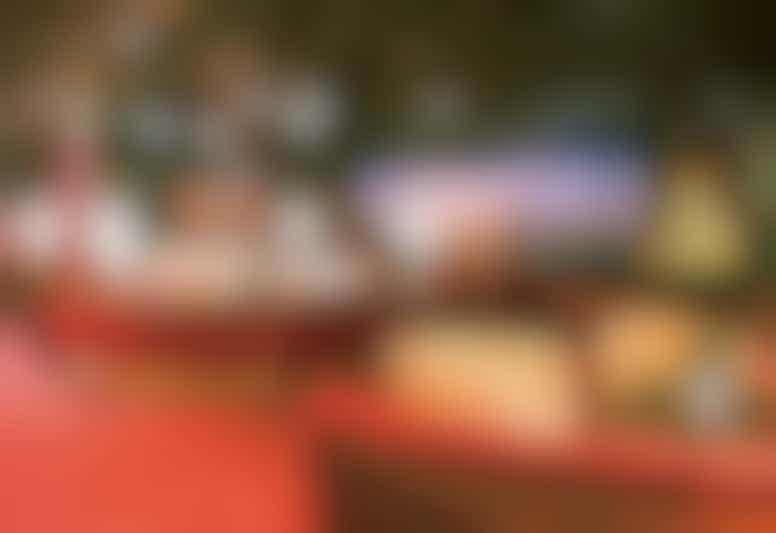 There are several inviting bars on Amsterdam including the Ocean Bar and Rembrandt Lounge for pre- or post-dinner drinks. On my trip, most seemed relatively subdued even in the evening hours when you'd expect a larger crowd. The Crow's Nest was more lively, and made for a great after dinner destination. Here, I watched the sun set at well after 10 p.m., another perk of life in Alaska.
First Stop: Juneau
By day three, the seas had calmed significantly. When I awoke early on the day of our arrival into Juneau, I was greeted with the first signs of the Alaskan coastline and whitecap-free waters. Breakfast in the main dining room dragged that day but we weren't in Juneau until 11 a.m. so there was no rush. I even had time to walk a few quick laps around the lower promenade deck, while the ship pulled into port.
Our hike didn't start until early afternoon, so we had over an hour to walk around town before meeting our guide. Juneau is a capital city, but it's very much a small, walkable town. In fact, you can easily do a loop of the downtown in about an hour. We walked to the governor's mansion (then-governor Sarah Palin wasn't home) and popped in a few shops. If you are looking for moose-themed items, you'll hit the jackpot in Juneau. My travel companion, an avid moose-gear collector, stocked up, and I couldn't resist picking up a moose Christmas ornament as a souvenir.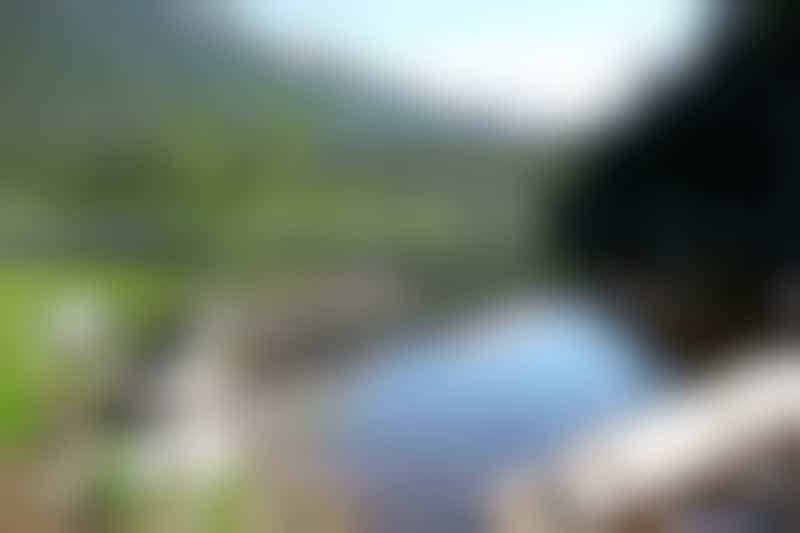 Before we set off on the hike, Jessica offered us bottles of water, waist packs for those that didn't have backpacks and a quick safety briefing on bears. The key advice: don't run! And then we were off. Mendenhall Glacier is just 13 miles from downtown Juneau and is a major tourist destination with a visitor's center on the east side.
The record warmth that greeted us in Seattle had found its way to Juneau too. The 80 degree temperatures -- a virtual heat wave by Alaska standards -- had us working up a sweat over the next four hours as Jessica, a geology major, filled us in on the local landscape and wildlife. The trail ranged from relatively flat, tree-shaded stretches to steeper, rocky climbs. There were several outlooks along the way, as we made our journey up about 1,000 feet. As the striking Mendenhall Glacier got closer, the bright sun reflected off of Mendenhall Lake and I realized the only people in sight were part of our group. It felt like we had the glacier to ourselves.
Tip: Bring hiking shoes. I was on the fence about whether to bring my hiking shoes since they take up a great deal of suitcase space, but I'm glad I did. Your shoes should have a tread that can handle slippery rocks and mud. We got lucky with warm, dry weather, but the one person in the group who opted for sneakers took a couple of falls on the way down.
After our energizing hike, we were ready to refuel. The ship didn't leave until that evening so we opted for dinner on land. The Hanger (2 Marine Way) is only a five-minute walk from the port, and had just what we needed: fried food and local beer. What can I say? Four hours of hiking can work up quite an appetite. We devoured a cheesy artichoke and crab dip, beer-battered halibut and a cold Alaskan brew.
Sailing Among the Glaciers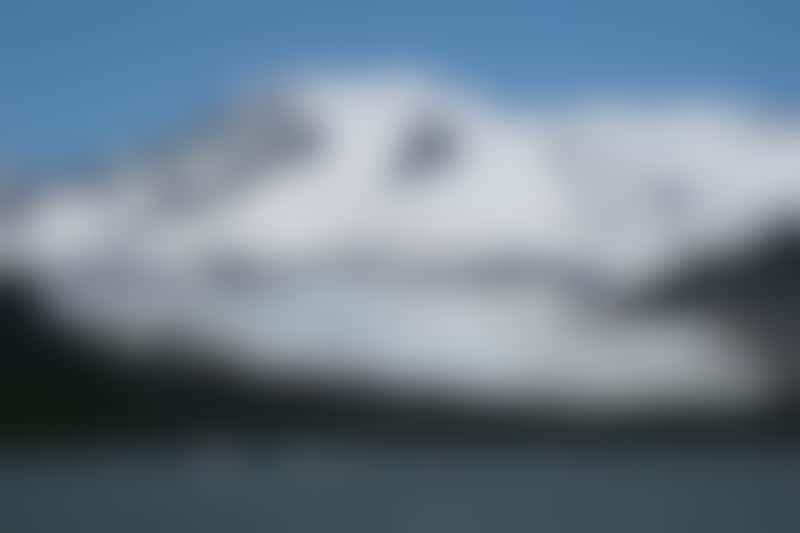 Holland America has a custom of serving mugs of warm Dutch pea soup on deck during glacier day, but on my trip, passengers started their own tradition: ice cream. There is something really amusing about seemingly half of the ship's passengers carrying around waffle cones against the background of snow-capped mountains and ice-strewn seas. The views of Hubbard Glacier were stunning, even from five miles away. We spent about an hour and a half in the bay where a park ranger and a member of a local tribe provided background on everything from glacier movement to local wildlife protection. They called out sightings of seals and whales, but despite dashing to the side of the boat with every mention, I managed to miss the whales. Still, the stunning coastal setting provided plenty of camera-ready shots. The back of the ship on the lido deck proved to be the ideal photo spot and the perfect location to lounge as Amsterdam slowly made a 180 degree turn to leave the bay.
Sweating in Sitka
Back to the Alaska heat wave -- on day five, I still loved it. After a quick 20-minute breakfast in the dining room -- this time aided by speedy service -- we met our group on the ship for a half-day of hiking and biking. After tendering to shore, we drove to the bike shop, met our guide Michelle of Sitka Bike & Hike, and got outfitted with hybrid bikes, helmets and water bottles. Our group of eight included all levels of fitness, from a guy training for an ultra marathon to well, someone like me who hadn't been on a bike in several years. But it's true what they saying about riding a bike (you never forget how), and I picked it up again without any problem.
Michelle and her son, Caleb, led the trek. My travel buddy quickly sped ahead to ride with the ultra marathoner while I ended up in the second half of the pack. It was a quick two-mile ride on gentle rolling roads with little traffic, to the trailhead. After the requisite warning about bears and what not to do if one is encountered (I knew the answer this time), we hopped off our cycles on Thimbleberry Trail. The hike was more of an easy walk, with little incline and no slippery rocks to trip anyone up. Michelle told us about local wildlife and plant life, including spruce needles, which are used in jams and desserts. She picked a few and I tasted the bitter and slightly citrusy needles, not sure that I'd really want that slathered on a piece of toast.
After the mile-long hike, we rode to Whale Park and walked out to a deck overlooking the water. At the height of fall, whales and their calves call Whale Park home. While June wasn't their season, Michelle did share her own "close encounters with whales" stories from growing up in Sitka. Let's just say, I'm not sure I'd want to be out in a kayak in the bay during the fall.
After a busy morning of biking and hiking, we were ready to explore the town and eat lunch. Downtown Sitka is even more compact than Juneau. Sitka National Historical Park, the oldest national park in Alaska, is worth a visit. The two miles of flat trails are dotted with 18 towering and intricately carved totem poles, and you can do the loop in about an hour. We then headed to the other side of town -- a quick ten-minute walk -- for an unimpressive lunch at Victoria's. We were hoping to grab a bucket of crab legs, but the $30 price tag for a small portion (in the restaurant's defense, it wasn't crab season) left us opting for sandwiches instead.
Wrapping Up the Trip in Ketchikan and Victoria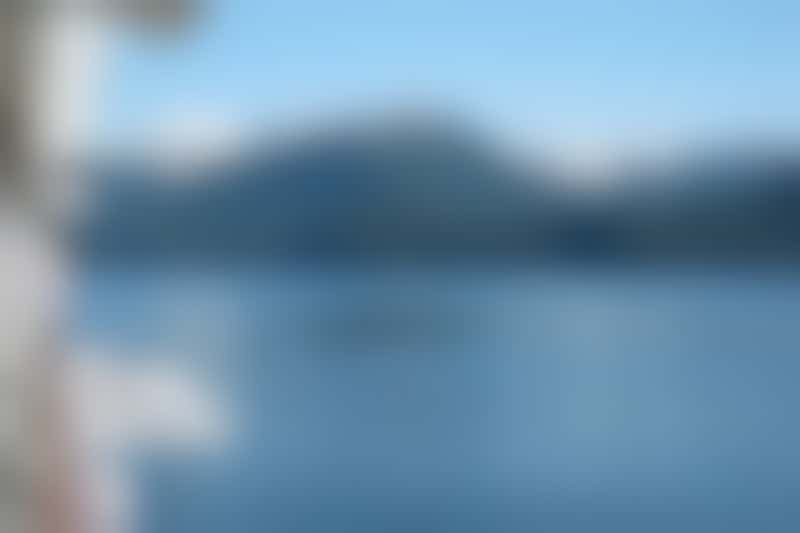 The final port, Victoria, was an evening stop and some veteran passengers had a "been there, done that" attitude about the destination and opted to stay onboard. I however, was eager to see the city but with just five hours, you have to strategize. In honor of the last stop, and in tribute to our days of trekking up glaciers, paddling and biking, or perhaps just from sheer exhaustion, we decided to take it easy. I began the day with a 75-minute hot stone massage (while my travel buddy caught a movie), hit the Culinary Arts Center for one final demonstration and did a full circle around the ship to ensure I hadn't missed anything.
Since our stay in Victoria was short, and getting into town requires taking a bus or taxi, there was a mad rush to get off the ship immediately upon docking. Save yourself from the crowd and go down 30-minutes after arrival -- you'll exit the ship immediately and easily jump on a bus to town. The Butchart Gardens are a big draw, but touring that attraction would take up the entire five hours in port. Instead we opted to see the Empress Hotel, buy a box of Victoria Creams (try not to eat all of them before the trip home), and grab dinner at an out of the way spot that wasn't overrun with other cruise passengers. After hopping on a bus (fare: $7) we were dropped off on Government Street, almost in front of Rogers' Chocolates, makers of the aforementioned Victoria Creams. Coincidence? I think not. Twenty-eight dollars and a pound of chocolate later we made our way to the grand Empress Hotel, directly across from the waterfront. If we were visiting in the afternoon, tea would have been a must, but dinner and our 11 p.m. boarding time called.
On the recommendation of a crew member, we jumped in a taxi from the Empress Hotel and went to Spinnakers (308 Catherine Street), a casual brew pub with great wood-fired pizzas and a solid list of local beers and wines from the nearby Cowichan Valley. On a Friday night, it was packed, so we couldn't get a seat by the water, but found two stools at a table in the bar. Salad, a bowl of chowder, a pizza and two rounds of drinks ran $72 with tip, plus a $10 taxi ride back to the ship.
Back to Seattle
Gray skies and more typical Seattle weather greeted us back on arrival. Before I left our cabin, I took one long gaze off the verandah and saw several of my neighbors doing the same. I commented to my neighbor that I thought I needed a vacation after this vacation. He agreed, chuckling. Apparently we weren't the only ones who had hiked and paddled our way through the ports.
Terminal 91 has two ships that come into port on the same morning, so while getting off the ship was a breeze, we faced a long taxi line and some irate travelers who had spotted line cutters. Your best bet is to ensure you have at least a couple of hours before your flight. After all, why cap off seven days of fun with stress about missing a flight?
Amsterdam represents the middle ground of Holland America's fleet, and a comfortable one at that. It's not the newest or oldest ship, and it's not the largest or smallest vessel in the lineup, but it felt just about right for a weeklong cruise that was packed with onshore activity.
The beautiful thing about an Alaska cruise is that you can do it our way: take it easy one day and then push yourself up and down a six mile rock-covered trail the next. My new, energized approach to cruising had admittedly left me a little wiped out. So did we overdo it? Perhaps, but I wouldn't see Alaska any other way.
--Photos of glaciers and mountains appear courtesy of Amy Gunderson.