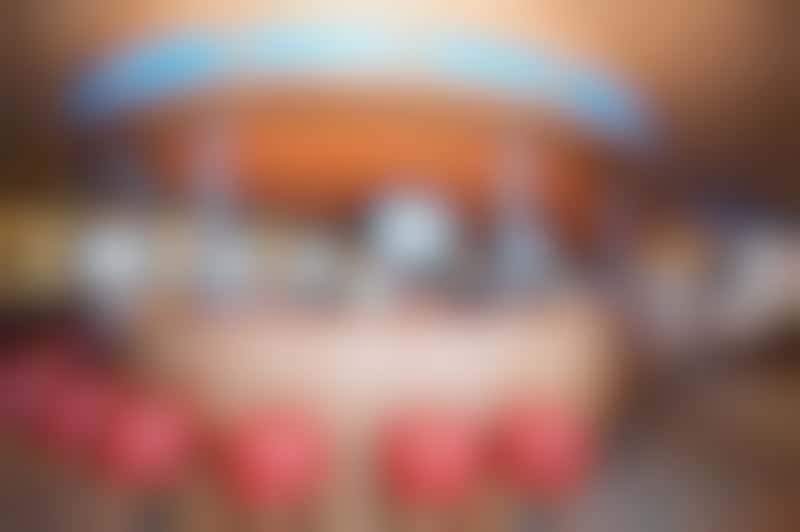 The RedFrog Pub on Carnival Sunshine (Photo: Cruise Critic)
Carnival's RedFrog Pub -- home of the cruise line's own microbrew, ThirstyFrog Red -- is what you'd get if an English pub and a Caribbean beach bar had a love child. The vibe is mostly Caribbean, with drinks and nibbles heavily featuring light beers, rum and food (like conch fritters) common in beachy destinations.
What It Is
Carnival touts its RedFrog Pub as a fun, laidback, Key West-inspired pub. It passes the test, as long as you don't expect to walk into a quirky beach shack or see dollar bills plastered all over the walls. The line's rendition has a modern twist -- an open space with a curving bar, sleek furniture, faux teak accents and pops of color throughout.
Decor-wise, an artificial palm tree with a "miles away" sign and retro-inspired, nautical touches such as a ship wheel and fishing net hit home with the Key West feel. Drink specials, as well as live band announcements, are scribbled with chalk on a blackboard (a nice, personal touch). To maintain a playful vibe, the pub offers foosball and bean bag boards for impromptu cornhole matches. Live bands croon Caribbean tunes on select nights.
The drink menu offers ThirstyFrog Red, as well as domestic, Caribbean and imported beers. Sampler flights and buckets are also available. On Carnival Vista, the beer selection includes three craft beers brewed in the pub's backroom brewery. Rum takes a close second to beer at this bar, and it features in mixed drinks bearing names like the Beachcomber and Red's Painkiller. Frozen drinks and fishbowls appear on the menu, too, along with nonalcoholic frozen drinks, energy drinks, juice and soda.
In terms of bar bites, passengers on Carnival Breeze, Carnival Magic, Carnival Vista and Carnival Horizon will find items like coconut shrimp, conch fritters, jerk pulled pork sandwiches and beef sliders with a Caribbean twist -- for an added fee. (Note: The RedFrog Pub is found on other ships in the fleet, but food is not served there, due to lack of galley facilities.)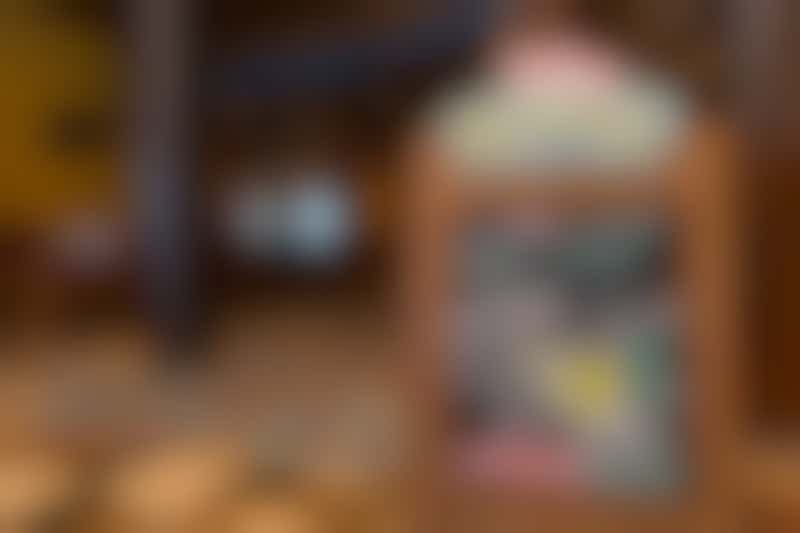 RedFrog Pub special on Carnival Freedom (Photo: Cruise Critic)
Price
Beers range in price from $5.50 for 16 oz. to about $30 for a 101-ounce tube. Liquor and mixed drinks run anywhere from about $7 for a simple cocktail to $25 for a 48-ounce pitcher of margaritas. Food will set you back less than $5 per order.
RedFrog Pub Menu
Editor's Note: Menus are samples only and are subject to change by ship and itinerary.
Which ships have RedFrog Pub?
The RedFrog Pub is found on these ships:
Carnival Breeze

Carnival Freedom

Carnival Horizon

Carnival Legend

Carnival Magic

Carnival Miracle

Carnival Pride

Carnival Sunshine

Carnival Valor

Carnival Vista

Carnival Spirit
See photos on board Carnival Sunshine.
Show Carnival Cruise Prices