Music Manila has been the resident band on Carnival Spirit since the ship's arrival in Sydney in 2012, drawing a huge following of Australian fans. We had a few questions for the bandmembers, Oliver Almeda (singer and lead guitarist), 49, Eudolor "Boyet" Marquez, 57 (drums); Albert Penoso, 51 (bass guitar) and Michael Baraquiel, 41 (keyboards). Here's what they told us about the rock star life as a cruise ship band, and how many more seasons they plan to stay with Carnival Cruise Line.
Q: What's it like to be the rock stars of the ship?
We don't consider ourselves the rock stars of the ship, just normal musicians. We've all played as session musicians for various famous local artists in the Philippines, but we did form as a band specifically to come to Carnival.
Q: How many more seasons will you be onboard?
We hope to remain on Carnival Spirit for a long time to come. As long as our fans still want to come rock out with us.
Q: What led you to the cruise industry?
We were bored of playing in hotels around Asia [laughs]. We wanted to have a new experience.
Q: Some of your most devoted fans take cruises because you will be performing. How does that make you feel?
Flattered. Sometimes we can't believe it.
Q: How do you deal with adoring fans?
Well, we really do appreciate all of our fans but it can be a bit tricky sometimes. We don't mind a photo or a hug or even a kiss on the cheek but we have definitely been put in some really awkward situations.
Q: How did you become one of the best known bands at sea?
We love playing music and seeing our guests having a great time, so we pay special attention to what the crowd wants to hear.
Q: Which song gets the party started?
There is no one song.  It really depends on who is there for any particular set.  We pay attention during the first couple of days of the cruise to see what people are into and arrange the rest of our sets to reflect that.
Q: You are renowned for belting out Aussie classics such as Khe Sanh and Beds are Burning. How do you curate your playlist?
Mostly by popular demand.  When we first arrived here we didn't know any Aussie classics. Well, actually we did, but we didn't realise these songs were by Australian artists. For example, we thought Men at Work were British! We also thought The Church, Midnight Oil and even AC/DC were British until we got here and guests started requesting them. Their songs were really popular on the radio in the Philippines so we had no idea until we researched it more.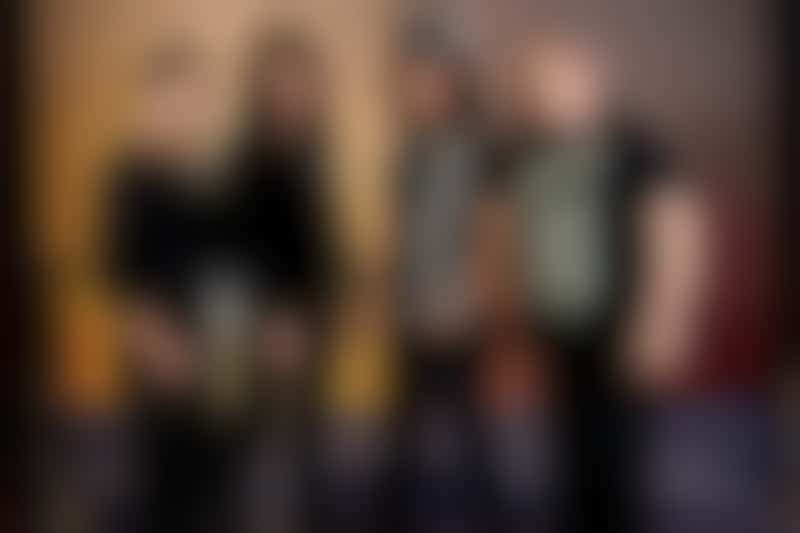 Music Manila (Photo: Carnival Cruise Line)
Q: How does performing onboard a cruise ship differ to regular gigs?
It's very different. In a hotel, for instance, the guests change over more often, daily sometimes, and the clientele varies a lot by nationality and language so here, with most guests being Aussie, it's easier to cater to our guests.
Q: How do you spend your time when you're not performing on Carnival Spirit?
We are all family men. All of us want to spend quality time with our families, so much so that we don't even talk to each other. We meet up a week before we leave again to rehearse but otherwise we are totally focused on our families.
Q: How often do you rehearse?
For the first half of the contract (about three months) we rehearse once per cruise.  After that, we take it a bit easier unless there is a special event or holiday we need to practice for or learn new songs for.
Q: How do you manage the team dynamic?
After spending time with our family, we get together with each other before a cruise to bond onboard. We go to dinner together, watch movies and keep each other company.
Q: How has the group evolved over the past five years?
The band members have changed a bit over the years. We are actually the third generation of Music Manila. Musically, we are definitely more rock than we've ever been before.
Q: What is the best thing about performing on a cruise ship?
Albert: Playing my instrument and expressing myself through music
Boyet: My favourite moments are when guests just watch us; not dancing, not talking, not shouting. It gives me goosebumps. We all really like meeting people and enjoy making them feel comfortable and at home with us.
Q: What's the biggest challenge you face touring the world by sea?
Safety drills. We understand they are really important and of course we participate every time but there are a lot of them.
Q: What would you say to someone contemplating working on a cruise ship?
We tell everyone who asks to give a try because the experience is different for everybody.  Ship life is not for everyone.
Q: How do you juggle family life with months away from home?
Performing at sea hasn't really changed the course of our lives. We're still playing music. Our families are used to it now as we've been doing it for a really long time. We are able to support our families financially so they don't mind too much.
Q: Is gigging onboard a cruise ship good training ground for a band?
No, not in our opinion. You need to be a professional before coming onboard. There is a lot of pressure to have a large repertoire and it takes a lot of time to build it up.
Q: What's your formula for success?
We love each other. We transfer the love that we get from our guests into energy we put into our music.
Q: What do you see for the future of the band?
We really hope we are all still together playing on the Carnival Spirit for a long time.
Q: What would make you decide to retire?
Only if we had something happen at home and it was necessary to stay, or of course if we had medical issues ourselves. Otherwise we will keep going.