Q: How many staff make up the entertainment department on a cruise ship?
A: The department is made up of five sub-departments: youth staff, musicians, technicians, fun squad and the Playlist cast. Depending on the size of the ship, that can mean anywhere from 50 to 90 team members, sometimes even more on the largest ships.
Q: That's a lot of people. What is it like backstage?
A: Backstage is a combination of the most serious place and the goofiest place all at the same time. The techs and cast are incredibly focused on delivering the best possible product and putting on the best show every single time they perform, but in between shows we always have a good laugh and team bonding time, as well as last minute costume, makeup and hair fixes.
Q: How many singers and dancers make up the ship's own troupe, and what is the average length of a contract?
A: Each cast has eight team members. On a few ships in the fleet there are 12, but on Spirit we have eight. The cast is generally onboard for between six and seven months, and they also have a rehearsal period ashore at our Carnival Studios facility before they come onboard.
Q: Are the production shows created and cast at the Playlist Productions Centre in Miami?
A: All of our production shows are created by directors that are hired by Carnival. Once they have been created, they are cast and taught by our fabulous team of cast supervisors in the Carnival Studios in Florida. Our goal is always to maintain the integrity of the original product so there is no alteration of the shows onboard.
Q: Have cruise ship performers worked on Broadway and the West End, or are some straight out of dancing or acting school?
A: We have a wide variety of backgrounds in our casts, so I would have to say yes to both. Some also take time off in between ship contracts to perform in shows on land as well.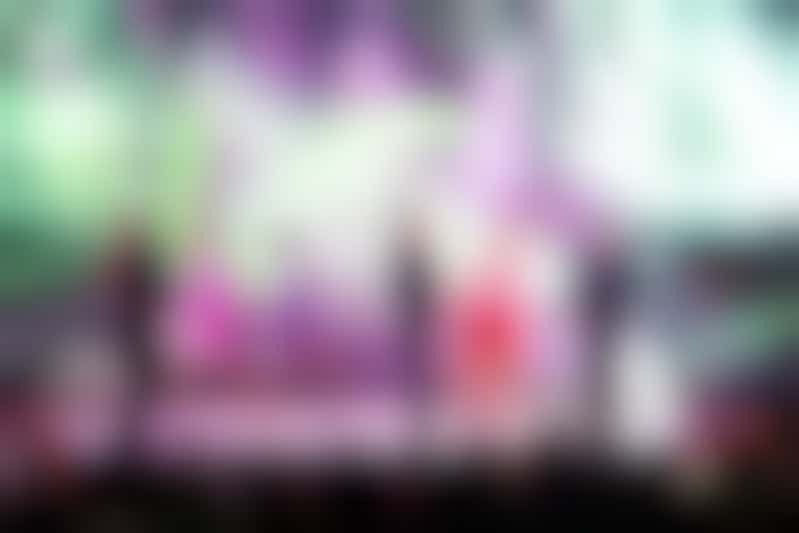 Q: Are performers required to keep in shape?
A: Performers are definitely expected to take care of themselves, however they aren't bound by rules per se. The Playlist cast has 'show-prep' time built into their schedule every day, but they are not obligated to follow a certain program. Everyone is different -- some people need extra time to stretch or warm up their voices, some need to get in a gym session -- and so we always give them that time to make sure they're as prepared as possible to perform. Of course, everyone also needs downtime so they will spend time out and about socialising when they are off; however, for the most part the performers always want to deliver the best possible performances for our guests so they always ensure they're getting the optimum amount of rest, as well as proper nutrition.
Q: What have been the highlights of your job – the best acts and shows you've managed?
A: It's always incredible to see a new cast come onboard and find their unique dynamic as a team. I've seen some of these shows many times over the years, and with many different casts, but each new cast I see perform brings something new and different to the show and I always feel like I'm seeing it for the first time. I also absolutely love the Miss Houdini show which is only on the Carnival Spirit. I could watch that show every day and never get tired of it.
**Q: What are some of the challenges of your job? **
A: I think one of the biggest challenges is programming a schedule that keeps everyone entertained all the time. We have such a wide variety of guests from all different walks of life and my goal is always to have events and music happening that will keep the entire family entertained. The entertainment program is like a real-life game of Tetris, trying to fit as many things in as possible while also satisfying all the other variables of schedules and time off.
Q: Any funny backstage bloopers you'd like to share?
A: Most recently one of the cast members got completely dressed and was in the wings ready at the five-minute places call, getting in the zone for the show and he suddenly realised something was missing but couldn't figure out what. He had completely forgotten to put on his microphone and battery pack! He hustled to the dressing room and got it all sorted with two minutes to spare, and the show went on without a hitch.
Q: What will passengers experience on the ship's behind-the-scenes tour?
A: The Behind the Fun tour is a unique opportunity to see backstage and hear about how it all works. They'll get a chance to speak with our Playlist cast manager who will take them back to the dressing rooms and show them the costumes and talk about the show process from the cast side. They'll also speak to one of our backstage technicians who will give them the inside scoop on how exactly we make the stages move, spin, raise and lower.