We recently welcomed aboard the incomparable Gavin MacLeod -- also known as Captain Stubing -- to answer your questions about life during and after the hit TV series filmed onboard Princess Cruises ships.
For those not old enough to recall the show, "The Love Boat" debuted in 1977, showcasing cruise travel to the mass market. "It is safe to say that 'The Love Boat' single handedly introduced the concept of vacation cruising to the masses and made it synonymous with romance," states MacLeod. "In my mind, there's only one cruise line that has such an authentic connection with love -- and that's Princess, of course." Cruising offers built-in ways to celebrate being together with spa treatments, ballroom dancing, romantic diners and shore excursions.
In the days leading up to Cruise Critic's "online chat" with the captain, you posted your questions on Cruise Critic's message boards. MacLeod responded to as many as possible -- but also selected what he thought were the 10 best questions (the members who posted them earned a free copy of The Love Boat - Season One, Volume One on DVD!).
So what were the captain's 10 favorite questions? Read on.
Suncat: What are some of your favorite ports of call and why? Since you probably have a few, please share a few and why they are your favorites.
Gavin MacLeod: I've been lucky enough to travel to many wonderful places in the world. But my favorite ports are New York, Sydney and Venice. I love New York because there is something electrifying about sailing into the "city that never sleeps." The Opera House stares out at you in Sydney and it doesn't get much better than that! And, Venice, come on! It's so romantic.
mii: Which Princess ships have you sailed on? Have you been on a cruise with the new ships of Princess ... for example, the Caribbean, Emerald or the Crown? Since your show was on the Pacific Princess I assumed you got to see her in person. I realize that the show was on a TV sound stage but I'm curious.
GM: I have actually sailed on most of the Princess ships. I've been an ambassador for Princess since the show went off the air in 1986, and I've been to virtually all of the ship christenings since that year. And I cruise several times a year as well.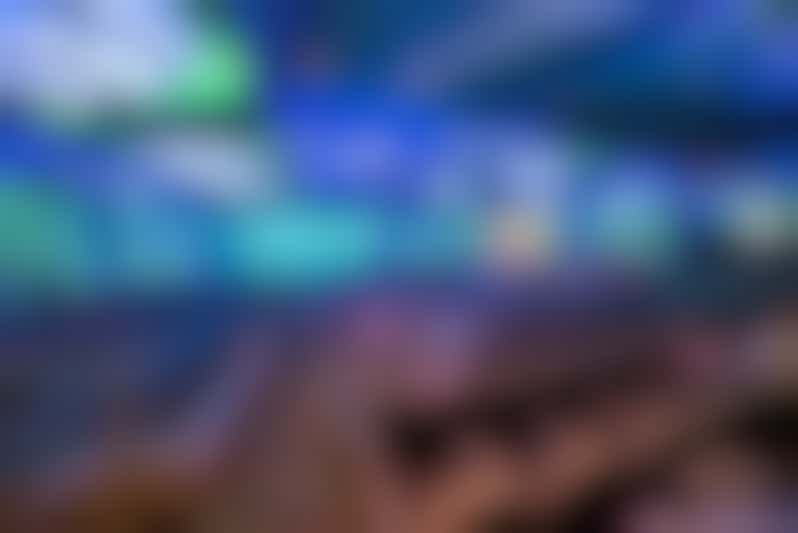 Princess Theater on Regal Princess (Photo: Cruise Critic)
Cruisin' Chick: What would be your favorite activity (that you can reveal here) onboard your dream cruise?
GM: I love the theater. I very much enjoy watching the great production shows they put on. The performers are so talented!
LAFFNVEGAS: I would like to know what your initial reactions and feelings were when you first read the script before taking the part? Did you feel it fit your personality and did you feel the viewing audience of that time would grasp the concept of taking a cruise?
GM: I knew right away it would be a hit, and I did think the audience would love the idea, which was a big part of why I took the role.
Maraprince: With all the time you spent on the show at the helm of the Pacific Princess, did you ever have the opportunity to actually steer her or guide her in or out of a dock?
GM: Yes I did! On her very last voyage for Princess in 2002, I got to take her out of the slip in New York. Of course the Captain was on one side of me and the Staff Captain on the other in case I made a wrong move, but I did get to work the controls for a moment. It was very emotional, the end of an era.
The notsoldmand&the SEA: If you could, would you do it again, and who would you select as your crew?
GM: Well, today I'd play the head of the cruise line. Here's how I'd cast the show using today's actors:
Captain - Tom Hanks
Gopher - Patrick Dempsey
Doc - Tom Arnold
Julie McCoy - Beyonce
Isaac - Denzel Washington
Vicki - Dakota Fanning
Host Caroline: What guest "passenger" had star quality? So many young and upcoming actors/actresses were "passengers" on the Love Boat. Is there any one (or two?) that caught your eye back then and had you thinking -- "This young man/woman is going to be a star?" And they are?
GM: That would have to be Tom Hanks. He came on when "Bosom Buddies" was just coming on the air. I'm told we were his television debut because our episode actually aired first. Regardless, he eclipsed everybody. He was very bright and a great communicator, which made him a wonderful actor. He gave more than what was demanded of him at the time.
Knuckles of the Sea: If you could have a fantasy dinner on the Love Boat, as Captain, you can have six guest join you. They can from past episodes, the world of movies and television, history, religion, sports, mythology, etc. .... who would they be and why?
GM: That's a great question! I'd pick:
Frank Sinatra and his wife, Nancy (Senior)
Roy Rodgers and Dale Evans
My wife, Patti
Captain Stubing's wife -- my dear friend Marion Ross
Dinah Shore
Pat and Shirley Boone
Alan Buckelew, the president of Princess Cruises, and his wife, Chris
I guess we'd need a bigger table than one for six....
SomeBeach: I would be hard pressed to pick a favorite episode. Do you have a favorite show or memory that stands out more than any other?
GM: I actually have two favorite episodes. One was the "Love Boat Follies" where we got to sing and dance with some of the greats from musicals -- Ethel Merman, Carol Channing, Cab Calloway, Van Johnson and so many others. It was actor's heaven -- these were some the biggest stars in musical theater.
But my very favorite episode was our last one where Captain Stubing got married to Emily, played by Marion Ross. I've known her since 1958, and this experience was a celebration of our friendship, which still continues. I got to see her last Mother's Day when she was one of the godmothers of Emerald Princess.
Toto2Kansas: Compared to the smaller ships that the Love Boat original series was based on, what is your opinion of the larger ships of today? Do you find them better, worse, or just a lot different than the smaller more intimate ships shown on the Love Boat episodes?
GM: A number of people have asked me my preference between the ship's of today vs. the Love Boat era. I've sailed on both, and they're both great. There are so many more things you can do on the larger ships. But Princess does still have three ships that are about the same size as our Pacific Princess (the new Pacific Princess, Tahitian Princess and the new Royal Princess) -- and to be honest these are my favorites.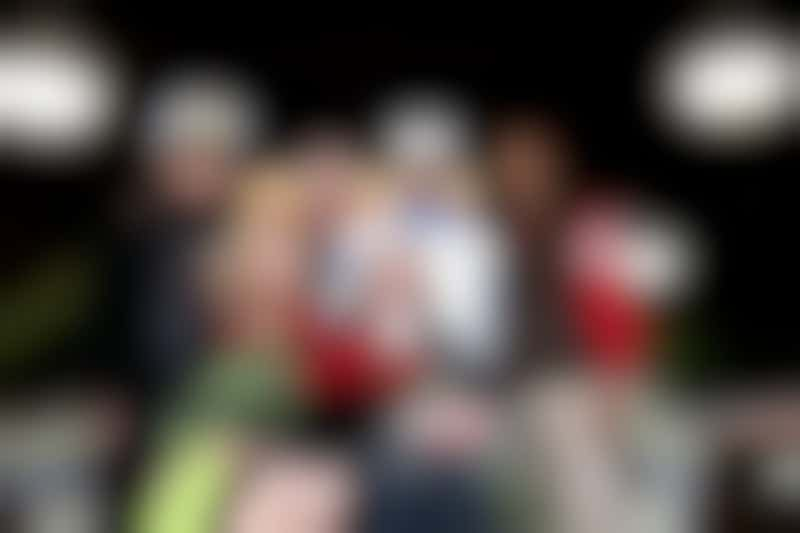 The Love Boat Cast (Photo: Kathy Hutchins/Shutterstock)
Runners Up! Cruise Critic Staff Favorites
Below are a few of the questions we were dying to know the answers to, too!
Do you still keep in touch with your castmates?
GM: Well, as many of you probably know, I've been the ambassador for Princess Cruises since the show went off the air in 1986. They keep me pretty busy -- I go to ship christenings and other big events, a number of trade shows, and special projects. I also have a new movie coming out in September, "The Secrets of Jonathan Sperry," and I'll be conducting and appearing with the Colorado Symphony for their Christmas show. I'm also the honorary mayor of Pacific Palisades, California. I do see the other cast members from time to time. They are spread out around the country and are all happy and doing exactly what they want to do with their lives.
What is Charo like in person?
GM: Charo is one of the most intelligent people I've ever met, and one of the greatest flamenco guitarists in the world. She's also a very talented business woman. She loves everyone and is very family-oriented.
I didn't actually keep track, but I'm told she was our most frequent guest star with 10 appearances.
As you reflect on the show, are there any story plots that you wish would have played out differently?
GM: Honestly, no. They all had happy endings, and I love happy endings.