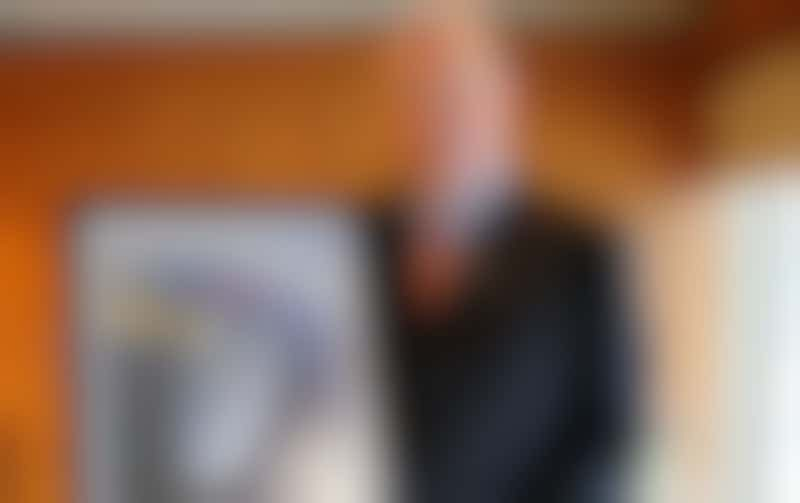 Peter Shanks
Editor's Note: Peter Shanks will be stepping down as managing director in September.
On the Dress Codes
Formality is part of our DNA -- but not all we do is formal. I can certainly reassure you that Cunard will not give up our Formal Evenings -- they are very special and a chance for ladies, gentlemen and their children, too, to have a very special night. Some luxury cruise lines have moved to Formal/Optional which I would just find confusing -- it's either a formal night or not. The ambience in the dining rooms and bars on a formal night is terrific -- it is similar to a special night out at home -- and there are fewer and fewer of those opportunities these days. At the same time, many people want to relax on holiday, and whilst we have two or three formal nights on a voyage, guests can also relax with our 'Elegant Casual' evenings.
I sense as we go forward, whilst maintaining the Formal nights then we may see the Elegant Casual approach becoming more popular and a chance to relax as we would going out with friends at home.
But for us -- the Formal night is something very important and we do it properly -- a rarity in today's growing cruise market. We do not intend to reduce or dilute either the style or the number of our Formal nights -- they remain very important to us and very much enjoyed by our guests ... but please be assured that Cunard Formal is and will be Cunard Formal.
Editor's Note: This change from the previous evening dress codes of 'formal,' 'semi-formal' and 'elegant casual' to just 'formal' and 'informal' came into effect in April.
On Younger Cruisers
We have a growing number of younger guests coming to Cunard Line, but we focus on making the experience appeal to a wide range of ages. In the summer we see a lot of younger families -- our Children's Clubs are terrific -- but we do not go out to really attract families; they find us thankfully. I answered a question earlier on dress codes and formality -- whilst we will stick to our famous Formal nights, we have a growing number of 'Elegant Casual' nights which are also popular. There is something very special about seeing children dress up -- I am sure there may be turmoil in the cabins prior to dinner as the children are asked to dress smartly -- but I am equally sure that resulting photos of the family on Queen Mary 2 on a Formal night grace mantlepieces and photo albums around the world. It's a great experience for families.
On New Ships
[I've received] some good questions about the size of our fleet and will we expand further -- thanks. Right now I believe three ships is the right size for Cunard -- we are looking after 200,000 guests each year and we are able to offer a good variety of itineraries and destinations. I would love to see us grow again in the future -- after all we have built three new ships in the last 8 years and we have 'the youngest fleet in the world'.
On Single Supplements and Single Cabins
The Single Occupancy area is a tricky one. We all build our ships with cabins for two people and so if only one person goes in they really have to pay twice as much -- that is the simple truth -- but I really do understand how difficult that is for some of our single guests. We are working on bringing out more 'special offers' for single travellers. And as we plan future refits we are scouring every inch of our ships to see if we can find some additional space to build some single cabins. We will keep working on it.
Editor's note: At press time, there are no plans to build single cabins.
On Smoking Onboard
Smoking is a tricky subject. It is a fact these days around the world that whether you are in a hotel, restaurant or bar, smoking is no longer allowed. We reflect that on our ships. We withdrew smoking from cabins a few years ago -- we still allow smoking on balconies at this point. A number of cruise lines are now reviewing this and I think that over time all lines will move to stop smoking on balconies and only allow in designated outside areas. We will continue to review it. We make an exception on Queen Mary 2 in allowing smoking on the upper level of the G32 Night Club -- the reason for that is that often on a crossing it is simply too windy to go out on the balcony. In the next refit of the ship we will look at this again, and if we maintain smoking in that area we will most likely have it as a separate area. We have to follow the trends across the world on smoking and making sure that we have as healthy an environment for our guests as we can. I know that our guests who do smoke may not like this, but it is not something that the cruise lines can be singled out for -- it is part of every day life now.
On Gratuities
Editor's note: A number of Cruise Critic members asked whether gratuities went to staff as a bonus on top of their wages, rather than as a percentage of their agreed-on income.
Every cent of the gratuities collected goes to our staff. We have a 'pool' system and it is shared out amongst all the staff who look after our guests. We believe it is fair and we are thankful to those guests who pay their gratuities. Personally, wherever I am in the world, I always recognise good service. I believe that every member of our ship's company is dedicated to looking after our guests and our White Star Service is really very good indeed. So to ask for a daily gratuity amount from our guests is justified. At the same time, it is not a compulsory charge, and if any of our guests are not happy with any element of the service then they are free to adjust the gratuity payment. I would just ask that everybody gives some time to experience the level of service before taking any decision to reduce the amount they pay.
On Tea- & Coffee-Making Facilities
A question that often comes up [is why there are no tea- and coffee-making facilities in cabins]. We would rather have your fresh tea or coffee delivered by room service at a time that suits you. It's a balance -- in the finer hotels around the world, they have the same approach as us. In more mainstream hotels in the UK, tea- and coffee-making facilities are in the room. We are not planning to have the facilities in the room. We would rather deliver it to you with a smile.
On Dance Hosts
Dancing is something very important to us at Cunard, and we have the dance floors and big bands to make it special. Our Dance Hosts remain an important part of this; they are there to dance, especially with ladies who love to dance. We also have a professional dance couple and their show dances are every bit as good as the quality you would see on 'Strictly Come Dancing' or 'Dancing with the Stars'.