Would you cruise the Mediterranean in the winter? It's not the usual way to do things, as most cruise lines pull out of the Mediterranean in October or early November to reposition their ships to warmer climes -- usually the Caribbean or South America.
There are, however, a handful of cruise lines that stay during the winter months, among them Costa Cruises, MSC Cruises, Norwegian Cruise Line and Viking Ocean, which visit the "classic" cruise port stops of Civitavecchia (for Rome), Naples, Livorno (for Florence/Pisa), Monaco and Barcelona.
Winter cruising has its pros and cons. Read on for our look at winter cruising in the Mediterranean.
## Pros of a Winter Mediterranean Cruise
There are fewer people. This is the big draw for most cruisers: no crowds. Taking a vacation to Europe in July or August (whether by cruise or on a land-based holiday) means you'll be there with the masses, particularly if several huge cruise ships have pulled in to Dubrovnik or Venice at once. Endless lines to get into sights, crowded squares, packed restaurants and shops -- and the inability to appreciate your surroundings without being jostled or hit with selfie sticks -- are some of the downsides to summer cruising.
Go out of season, and you'll often have the place to yourself. Lines will be nonexistent, you won't have to worry about losing your tour group (as you're likely to be the only tour group), and you'll be welcomed with open arms by restaurateurs keen to get some custom.
Browse Upcoming Mediterranean Cruises
It's cheaper. Prices drop considerably out of season as cruise lines look to fill ships (with small upticks over the Christmas holidays). In ports, you'll often find restaurant prices drop to more reasonable levels as extras like the "summer surcharge" disappear. Also, market stall holders will be more open to bargaining, and some museums and other sights will lower or remove their entrance fees out of season.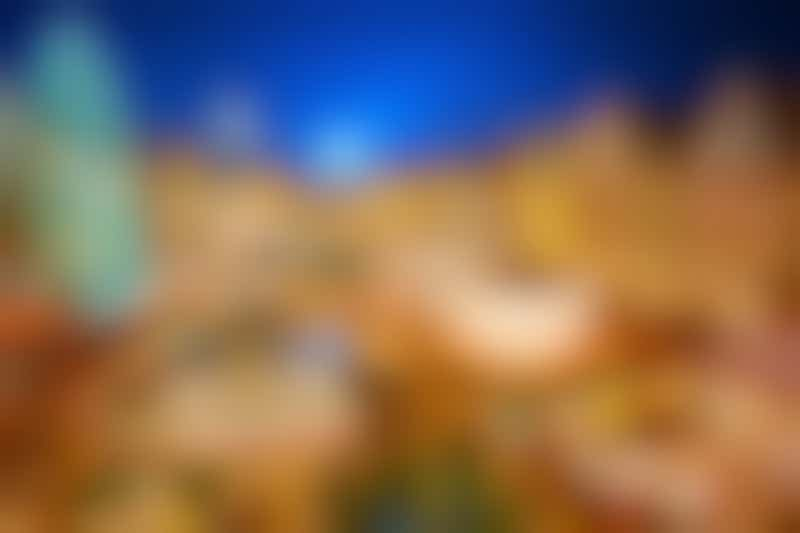 Christmas Market in Frankfurt, Germany (Photo: S.Borisov/ Shutterstock)
You can visit Christmas markets. Christmas markets -- both north and south -- are a uniquely European sight, and they only exist for a month from the end of November. Although unseasonably warm weather can sometimes make them feel a little less Christmasy, they still give you a taste of the holiday spirit.
You'll get personalized attention. Fewer people means fewer choice when it comes to shore excursions (see below). However, what you might find instead is something unexpected, such as an unlisted shore excursion or a more personal experience. For example, Viking offers trips to local markets with the head chef. In high season, you are often competing with up to 10 other passengers; out of season, it might just be you and the chef.
There are no kids. Unless you choose to cruise over Christmas or New Year's, you are unlikely to find kids onboard a winter Med sailing. While for some this is a con, it's a plus for many cruisers looking for a bit of peace and quiet. While no one will be swimming in the pools anyway, it's nice to have the sun deck all to yourself on periodic balmy days.
## Cons of a Winter Mediterranean Cruise
The weather isn't as pleasant. This is the biggest potential downside for winter cruising in Europe, but it's worth noting that it is variable -- at least in the Mediterranean. It's quite possible to enjoy sunny, crisp days with temperatures in the upper 60s Fahrenheit deep into winter. However, you should not count on this. Average temperatures lurk around the upper 50s and low 60s during the day, but they often plunge at night to as low as the 40s. Note, also, that a Med cruise encompasses Eastern and Western Med, and the weather will generally be better in the east.
The sea can be rough. Rough seas can strike at any time, and it's impossible to guarantee calm seas at any time of year. Chances are, however, that you will have better conditions in season than out of season. So, if you're prone to seasickness, avoid winter cruising -- particularly if your journey takes you across the Bay of Biscay.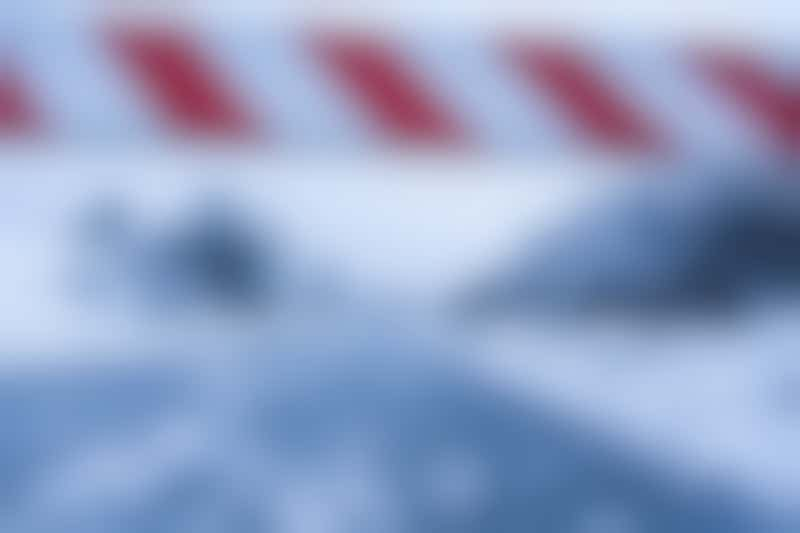 Closed for Winter (Photo: zlikovec/ Shutterstock)
Things might be closed. Many towns and cities will take the opportunity out of cruise season to refurbish monuments, meaning they are likely to be closed over the winter months. The same goes with restaurants, bars and cafes that might shut up shop over the quiet months. It's best to do your research before you go. (The best place for that is the Cruise Critic port message boards.)
Shore excursions might be pulled or canceled. Taking a day trip to a vineyard or a walk around a beautiful national park might not be an option on a winter cruise, for obvious reasons. By the same token, if the ship is sailing part-full, you may not get enough people on a shore excursion. Be prepared to be flexible.
You can't sunbathe. Even if the weather is lovely for the time of year, you're still not going to get any sunbathing in, which is a drawback on a weeklong cruise. On many ships (Viking Star, for example), you'll find retractable roofs, so you can still pretend to sunbathe -- even if it's cold outside. There are those occasional unseasonable days when the sun shines through and you can pretend that it's summer.