The term "expedition" brings to mind bands of hardy explorers slogging through rugged and hostile environments, munching on hard tack and praying they make it back alive. If your idea of roughing it is a cruise cabin without a balcony, an expedition cruise might be a grueling experience in survival...albeit in a gorgeous, natural setting. But if you like a little adventure in your vacation and don't mind trading a few cruise ship comforts for the chance to experience an often out-of-the-way destination in-depth, an expedition cruise could be the perfect way to see Alaska, Antarctica, the Arctic, the Sea of Cortez, Costa Rica and Panama, the Galapagos, the Amazon or the South Pacific. In fact, many folks who book expedition sailings have never cruised on a mainstream ship.
Having cruised on a number of expedition vessels in several of these destinations, we know that there are pluses and minuses to this type of travel. To put it in perspective, here are the pros and cons of expedition cruising.
---
Pros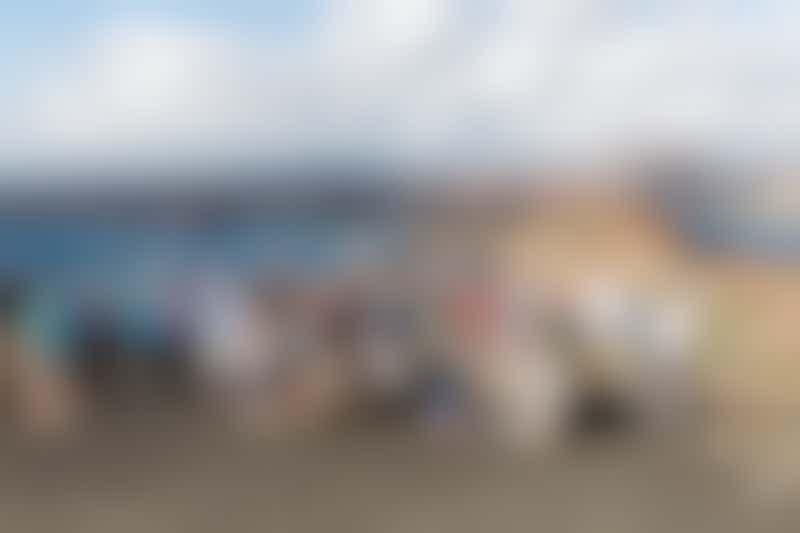 Bartolome Island Port
Destination focus
We often talk about the ship being the destination with mainstream cruising, but with expedition trips the destination is actually the main focus. These are cruises for people who want to really experience a place. That might mean taking a Zodiac cruise alongside a pod of whales or kayaking around some curious seals, pulling into out-of-the-way coves to get up close to places of natural beauty, or hiking through forests and along beaches, looking for regional plants or birds. In places where culture is more of a draw than natural landscapes (like the South Pacific or Europe), this typically means meeting with locals, like tribespeople in Papua New Guinea or experts in architecture, art and cuisine in Europe. Off-the-ship adventures on land and water are almost always included in the fare, as is snorkel equipment in warmer climes like Baja.
---
Camaraderie
When you've got fewer than 100 passengers onboard, it's pretty hard to be antisocial. We found on our Lindblad Expeditions trip that expedition cruisers are an unpretentious and social lot. Meals are open seating and a chance to get to know your shipmates, while early-evening hors d'oeuvres and presentations were always convivial. Solo travelers will be hard-pressed to feel lonely as someone is always ready to chat or welcome you to their table. And because everyone has similar world-travel lifestyles, we found little one-upsmanship or elitism among the guests.
---
Education
Some of us like to come away from our vacations with more than a few souvenir T-shirts, a sunburn and a hangover (though we like those trips, too!). Expedition cruises are great for learning something on your vacation, usually related to the destination. Many ships are staffed with an expedition team of experts in fields such as geology, history and marine biology, who are excited to share their knowledge. Not only have our lectures on Columbia River geology, Costa Rican local wildlife and Alaskan history been interesting and informative, but they were humorous, too, with a naturalist-penned "Ode to the Coot" on one sailing and a lot of in-jokes that developed over each sailing. The education was not limited to scheduled lectures either. The expedition team will often eat dinner with passengers and be available for questions; one morning, we found ourselves on deck with a geologist, who gave us an impromptu private tutorial about the planets we could see in the dawn sky and the phases of the just-setting moon.
---
Cons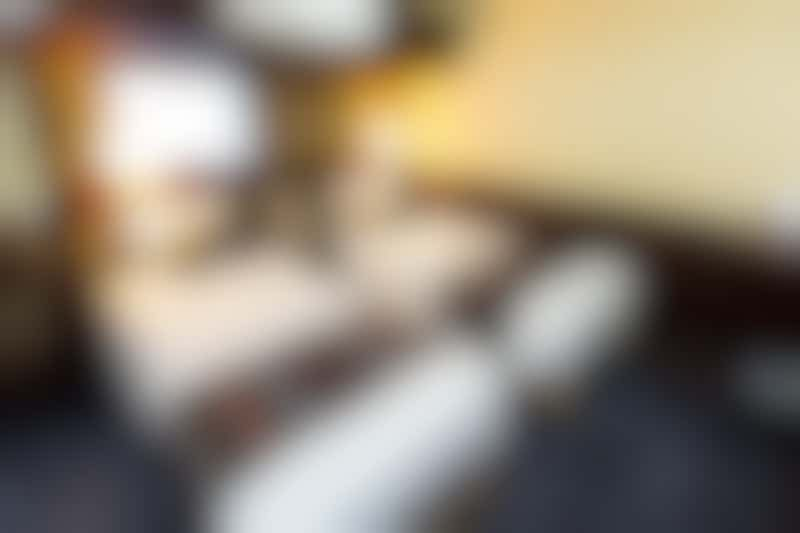 The Category 4 Cabin on National Geographic Islander
Schedule
People complain about the scheduled nature of cruises, but we've never felt so pressed for time on a mainstream cruise as we have on some of our expedition trips. Up at 7 a.m., breakfast at 7:30, first activity at 8:15, busy until lunch at noon, afternoon activities begin at 12:45 p.m. sharp -- you get the idea. It can be exhausting. On some sailings, we did have lots of choices of which activities to do but that meant we were constantly rushing from a museum to a Zodiac tour to a historical site and then a hike to a waterfall. If you skip activities to relax and take it easy, you won't get your money's worth. Be forewarned -- and consider a post-cruise stay in your debark destination to recover before heading home.
---
Cabins
Generally speaking, expedition ships are built to be functional. While some -- notably Silversea Expeditions and Ponant -- tout their luxurious touches, most have only a few creature comforts. Cabins, especially, tend to be small and utilitarian. As an example, on National Geographic Sea Bird, cabins range from 90 to 120 square feet and most have narrow twin beds in fixed positions (no snuggling here). The shower and toilet are squeezed into the same narrow stall, and only a flimsy curtain keeps you from soaking the toilet paper as you bathe. But don't fret too much, as you'll be too busy to spend much time in your cabin anyway.
---
Price
These types of experiences do not come cheap. The fares are on par with luxury cruise lines that pamper travelers with attentive service and gourmet food. In that light, prices might seem overly high at first glance when you consider you're getting tiny, basic cabins and a lack of ship amenities. Remember to take fare inclusions into account; they vary widely by expedition cruise line with some being mostly all-inclusive and others being mostly a la carte (i.e., you'll pay extra for internet, gratuities and drinks), except for maybe wine at dinner. And don't forget that much of what you're paying for is the knowledgeable expedition guides, high-tech equipment such as Zodiacs and underwater microphones, off-ship activities that are almost always included and a very intimate cruise experience. If you look at the total value, you actually get quite a lot for your thousands of dollars.