Detoxing after your cruise vacation (Photo: Cruise Critic)
You've just had the cruise vacation of a lifetime, visiting exotic locales, eating amazing cuisine and trying incredible cocktails topped with bright paper umbrellas. No doubt you've brought back memories and photos that will last a lifetime, but you also might have returned with a few extra pounds and some bad snacking habits. It happens. Don't stress! We've got some dietitian-approved tips for helping you get back on track after some cruise indulgence. Here's how to implement a post-vacation detox.
---
1. Hit the (water) bottle.
The good news about those extra pounds is that a lot of it likely is water weight. Cruise cuisine tends to be high in sodium, which causes your body to retain water. And if you imbibed a bit onboard, that alcohol also will lead to water retention. Sailed in the hot sun but didn't drink enough water? Yep, another source of retention.
Bottom line: Some of that weight you gained is temporary -- you're holding extra water. It might sound counterintuitive, but the best way to flush that water out of your system is to drink more water. Lots of it. Jamie Logie, a certified nutritionist and wellness specialist, recommends adding lemon to your water or consuming green tea, sans sugar, to help detox after your cruise. He also advocates drinking half your weight in ounces of water each day, "to help keep things flushed and cleansed." (So, if you weigh 150 pounds, for example, shoot for at least 75 ounces -- i.e., nine or 10 standard 8-ounce glasses -- of water every day.)
---
2. Start small and work up.
When you've spent your cruise vacation indulging, you might have neglected healthy habits. Back on dry land, your first inclination might be to jump right into a strict healthy diet or aggressive exercise program. That kind of transition can be difficult to achieve -- or maintain -- right out of the gate. Instead, take smaller steps to get you back on track. Meg Hagar, a registered dietitian, recommends easing back into it by shooting for two out of three balanced meals on your first day back, for example, or taking a fast-paced walk. The next day, you could aim for three balanced meals and increased exercise intensity. Another benefit of easing back into your healthy lifestyle is that making better choices and engaging in regular exercise becomes more routine and feels more achievable than a shock to the system might.
---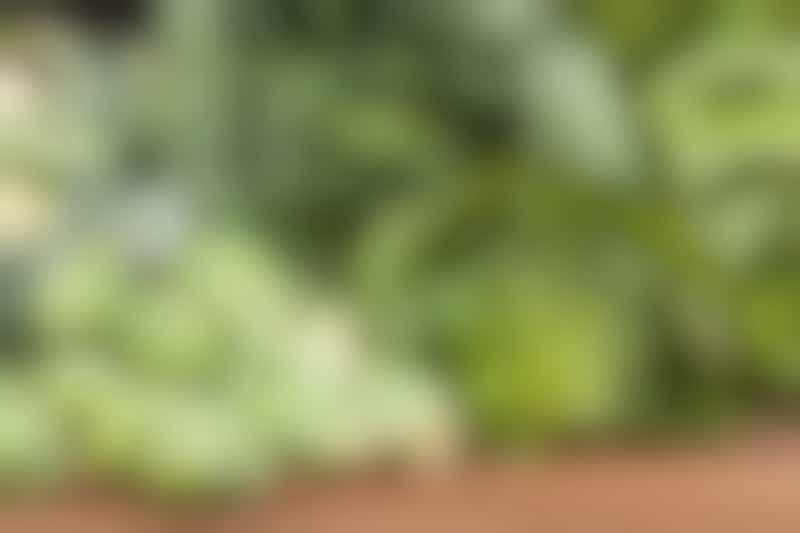 Load up on lean protein and green leafy vegetables (Photo: George Dolgikh/Shutterstock.com)
3. Cut the carbs and sugar.
Who doesn't love that bread basket at dinnertime on a cruise? And desserts? Yep, we'll take two. But now that you're back on dry land, take a temporary break from those refined, processed or sugary carbs. Instead, load up on lean protein, fiber and healthy fats to help your body metabolize that sugar rush. Caroline Apovian, M.D. recommends snacking on a handful of unsalted nuts or fresh vegetables with hummus, for example, to battle hunger and keep nutrition on track. Load up on green leafy vegetables -- shoot for double digits when it comes to servings, Logie says. If you want to eat fruit, choose lower-sugar options such as citrus fruits (not juices) and berries.
---
4. Consider a smoothie.
Add good, lean protein along with fresh fruits and vegetables back into your diet by replacing a meal or two a day with a protein smoothie. This can help you cut calories as well as keep you feeling full thanks to fiber. Invest in a good protein powder -- you can find these at nearly any grocery store or nutrition center -- and mix one serving with fresh produce, like spinach, pineapple or berries along with water and ice. Replacing some meals with smoothies for a short time can help boost your fat-burning without starving your body. Apovian recommends adding ingredients such as pineapple and mint, which she says can combat bloating.
---
5. Exercise.
If the closest you got to a gym onboard your cruise was the neighboring spa, you might need to ease into exercise once you're home. Apovian recommends taking a brisk walk after you eat, which she says will help to lower your blood sugar levels. Lifting weights and adding in cardiovascular exercise will help boost your metabolism. Whether you're new to exercise or a gym rat, start slowly on your return. You're more likely to stick with a nutrition plan if you are exercising as well. For a quick exercise boost post-cruise, try high-intensity interval training, which combines short bursts of intense training (think sprinting on a bike or while running) with periods of recovery.
---
6. Sleep.
No doubt about it: Cruise travel -- with its late-night parties, early mornings in port and jet lag -- can kill your usual sleep schedule. Studies have tied inadequate sleep to an increase in ghrelin levels -- the hunger hormone -- and a reduction in leptin -- the satiety hormone -- registered dietitian Cassandra Golden says. Sleepiness also can impair your ability to choose healthy food options. Once you're back from your cruise, it's imperative to get your Zs -- otherwise, you're likely to continue eating as if you're on vacation. Start by aiming to go to bed at your "usual" time. In order to move your brain toward sleep mode, you might need to put down your smartphone or get off your computer a couple of hours before you head to bed and make sure your space is dark. If you're someone who typically struggles with sleeping schedules, speak with your doctor about sleep aids.
---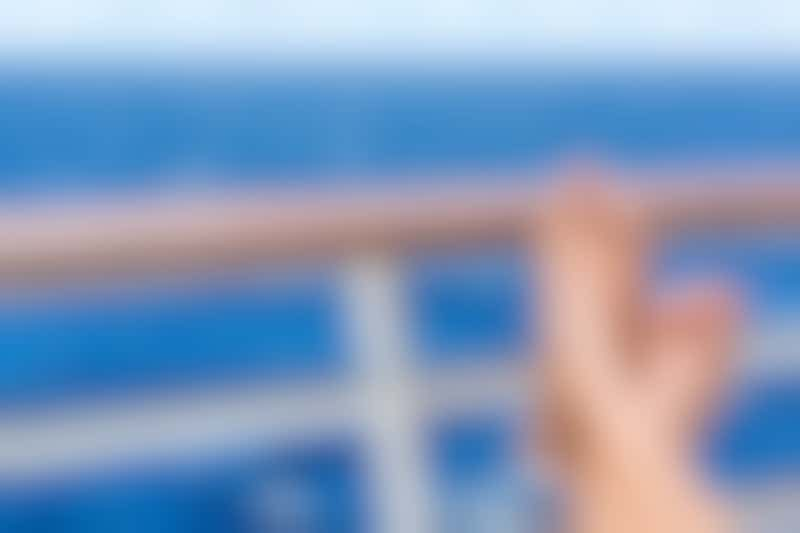 Let go of your guilt (Photo: Maridav/Shutterstock.com)
7. Let it go.
Yes, you overindulged. But you sure had fun doing it, right? One key for ensuring you get back on track is to let go of any guilt you might be feeling. No goodwill come of it. In fact, stress actually has been linked to weight gain (yikes!), so get to a place where you're comfortable with the decisions you made while vacationing. "Feeling guilty about the chocolate buffet creates a roadblock," Golden says. "Vacation is to be enjoyed, not create guilty feelings afterwards!"