Stretching just more than 400 miles from the western Alps to the Adriatic Sea, near Venice, to the east, the Po River is Italy's longest river, rich in both history and legend, although taking an Italian river cruise comes with limitations.
According to Greek mythology, the Po River formed part of the route followed by Jason and the Argonauts. In fact, it's likely that the Po's verdant banks gave their host country its very name, as they provided rich grazing for cattle raised by early settlers who called the country Viteliu, or "land of calves" -- a name that became Italy.
So, the Po River has given much to the Italians, more than 16 million of whom inhabit the region surrounding the river. They have repaid it by building fabulous Renaissance towns -- like Cremona, Piacenza, Ferrara and Mantua -- along its route (although other settlements like industrialized Turin are less pretty).
But the Po River has also been exploited. Its banks in some areas have been stripped of natural vegetation to create poplar plantations and its waters dammed to create hydro-electricity. The river has been polluted, and gravel and sand has been harvested from its bed for the building industry. The dredging in particular has destabilized the river and contributes to fierce winter floods. When, swollen by rain and Alpine snowmelt, the Po can swamp its banks and wreak devastation.
The summer cruising season, however, finds the Po in gentler mood. Its banks are dappled with sunlight, and its sparkling waters lap at pale blond beaches and around sleepy, tree-laden islands. Provided there is no drought, a Po river cruise at this time of year is a real delight, taking you from glorious Venice to a succession of beautiful towns and charting Italy's vast history and the course of the Italian Renaissance.
En route, you will explore the Po Delta, passing salt marshes rich in flamingos, herons and other birdlife; visit verdant vineyards and fragrant pear, peach and apple orchards; take in elegant country houses dating from the 18th and 19th centuries; and tuck into tasty borlotti bean stew and other rustic dishes popular in La Bassa Padana, which stretches from Piacenza to Ferrara. This region is the source of classic Italian treats, including Parmigiano-Reggiano cheese, Langhirano ham, Felino salami and Mantovan garlic salami. So, what better reason do you need?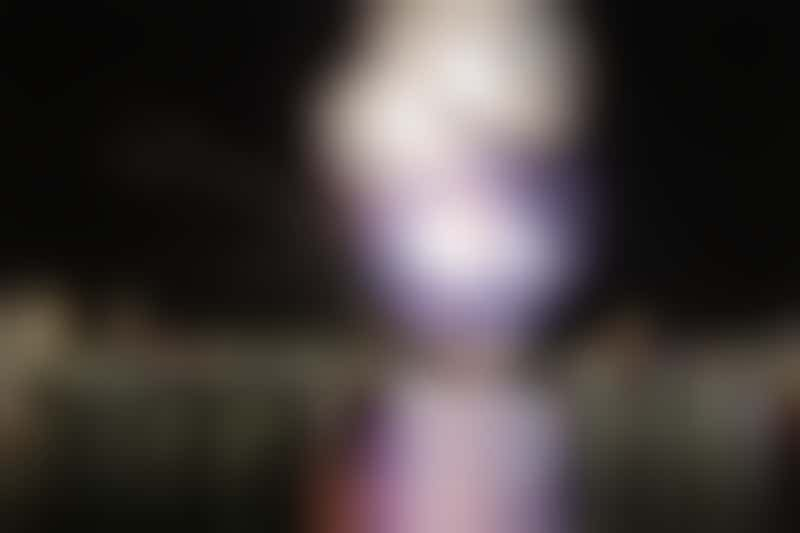 The Festa del Redentore in Venice. (Gargano/Shutterstock)
Best Time for Po River Cruises
The Po River cruise season runs from the beginning of June to the beginning of November, and traveling earlier or later in the season is the best bet if you're not good with high summer heat.
That said, some of Venice's most spectacular festivals take place in the summer months. These include the Festa del Redentore, which usually takes place during the third week of July. Residents gather near St Mark's Square and create a floating bridge of barges across the Grand Canal, which people walk across for good luck before enjoying a spectacular fireworks display over the Venetian Lagoon.
Star spotters may prefer to visit during the Venice International Film Festival in late August or early September, while lovers of street entertainment might like to visit Ferrara during the last week of August, when the Renaissance city holds its annual Buskers festival.
And at the end of September, temperatures may cool, but you'll still find plenty of hot air as Ferrara celebrates its Balloon Festival -- the largest in Europe.
Ferrara's most famous festival, though, is the Palio di San Giorgio, a celebration of the city's patron saint which dates from 1279 and is the oldest Palio in the world. More than a thousand participants in Renaissance costumes parade to the Piazza Ariostea, where eight "contrade" -- teams representing different neighborhoods -- compete in games including horse and donkey races.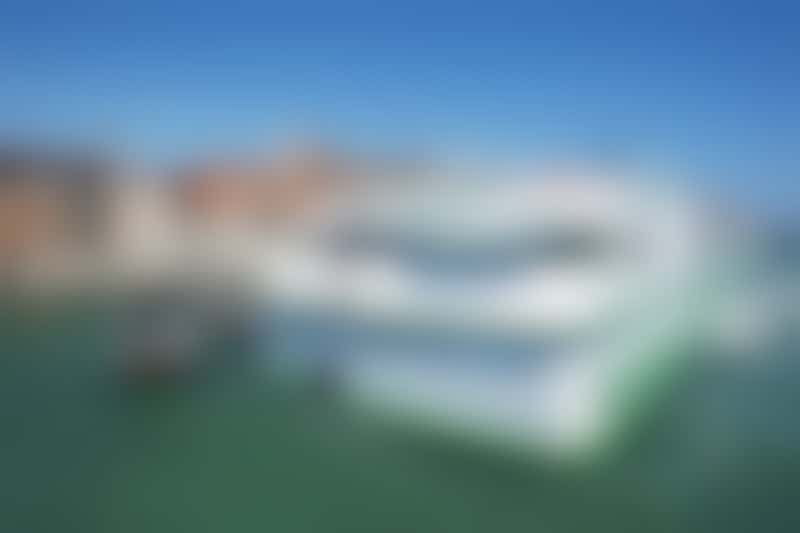 CroisiEurope's MS Michelangelo cruises the Po River. (CroisiEurope)
Po River Cruise Lines
Part of the Po's charm is that it is not easily accessible to large vessels, so once you leave the bustling Venetian Lagoon and join the river, you will see little traffic and enjoy a tranquil cruise.
River cruise companies CroisiEurope and Uniworld and barge operator European Waterways offer cruises involving the Po. Only La Bella Vita -- European Waterways's 20-passenger vessel -- explores the river's more hidden reaches by water. The others base their vessels in or around Venice and take passengers to most key attractions by coach. The downside of this is that passengers will spend much of their time on the bus; the upside -- for Venice lovers -- is they get to spend time on the city's wonderful waterfront and can gain evening access to some of its attractions after the daytime big-ship crowds have departed.
Another option -- for very confident do-it-yourself sailors -- is to rent a boat from a company like Boating Holidays, which has vessels based in Chioggia (the southern gateway to the Venetian Lagoon), Casier -- for access to the Venetian islands of Murano, Burano and Torcello -- and Porto Levante, near the Po Delta nature reserve. Be advised, this type of sailing is not for the faint-hearted, or beginners.
Po River Cruise Itineraries
Venice-centric. Most larger riverboat itineraries focus mainly on Venice. Ships tend to spend three days in Venice and then sail on the river to Polesella, with coach trips to Padua, Verona, Chioggia, Bologna and Ferrara.
Venice River Cruise Itineraries
Venice to Mantua. Smaller barges operate between Venice and the Renaissance city of Mantua, calling in out-of-the-way places like Trevenzuolo and Bussari near Taglio di Po and the pretty fishing village of San Pietro in Volta.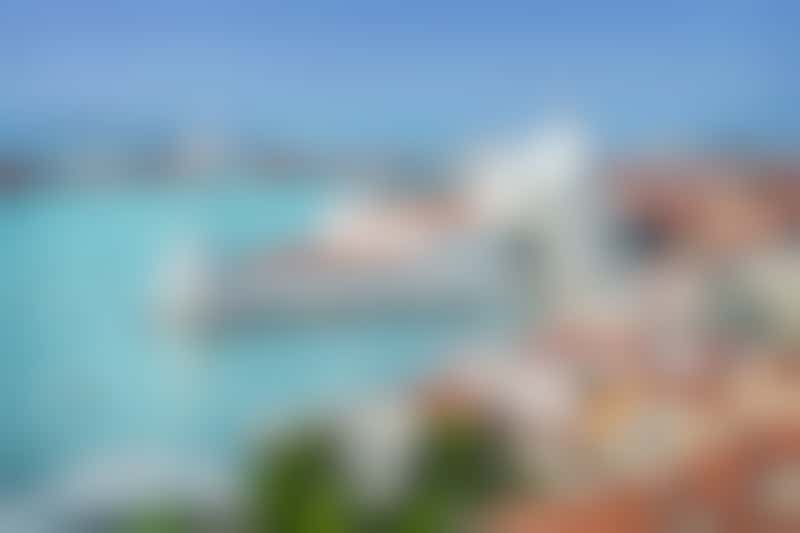 Aerial view of Venice, Italy. (ventdusud/Shutterstock)
Po River Cruise Port Highlights
Venice. The city offers so much. Streets full of water, the magnificent St. Mark's Basilica and St. Mark's Square, elegant palaces, romantic islands laced with canals and eye-boggling art galleries. What more can we say? See Cruise Critic's port profile on Venice for a detailed guide to this fabulous and unforgettable European city -- and take a Po River cruise for a chance to stay right on its waterfront.
This will give you time to take in Venice "after hours," see the city at your own pace and take part in exclusive tours. European Waterways, for example, offers small-party tours of St. Mark's Basilica and St. Mark's Square, while Uniworld's Venice-based cruises include exclusive evening tours of St. Mark's, a walking tour of the cobbled backstreets around the famous Rialto Bridge and a visit to the Doge's Palace, as well as a boat trip to an art center and a glass-making demonstration.
Venice Shore Excursion Reviews
Ferrara. This splendid medieval and Renaissance city -- a UNESCO World Heritage Site ruled by the Este family from the 13th to the 15th centuries -- lies a few miles south of the Po, so getting there involves a short drive from the riverbank. It's well worth it to see its stunning Romanesque and Gothic cathedral and enjoy the city's fusion of medieval and Renaissance architecture with a spirit of funky modernity, encapsulated in the trendy shops and bars that line its main streets.
Art and history lovers can get their fill at the city's many museums. Works of art include a stunning collection of 15th century "months of the year" frescoes in the Palazzo Schifanoia; Greek and Etruscan artifacts in the Palazzo Constabile; and 15th and 16th century Old Masters in the Palazzo dei Diamanti.
Make time, also, to take in Estense Castle, stroll around Ferrara's chestnut tree-lined Renaissance walls and broad piazzas and browse the shops in the Loggia dei Merciai, a gorgeous medieval arcade that runs along one side of the cathedral.
The Po Delta Nature Park. Fed by six branches of the Po, this is one of Europe's most important wetland areas, a vast, verdant region studded with lagoons, beaches and sandbanks, populated by many varieties of birdlife and surrounded by ancient woodland. It's a delightful and relaxing experience to cruise slowly through the Delta, binoculars at the ready and eyes peeled for herons and flamingos. Expert birdwatchers might also catch sight of terns, black-necked grebes and great cormorants.
Chioggia. A delightful mini-Venice on the southern side of the Venetian Lagoon, the seaside resort of Chioggia earns its living from fishing and tourism. Riverboat chefs make a beeline for its well-stocked daily fish market, while passengers take a look at 11th century Chioggia Cathedral and enjoy a stroll around the town's atmospheric narrow streets (known as calli) and down the shop- and cafe-lined main thoroughfare, Corso del Popolo, which runs the length of the town and parallel to its picturesque, fishing boat-lined main canal, the Vena.
Chioggia's Church of San Domenico is also worth a visit. It contains Vittore Carpaccio's painting of St. Paul, works by Tintoretto and a wooden crucifix claimed to be the oldest in the world.
Mantova/Mantua. The splendid skyline of Mantua, etched by ancient domes, cupolas and turrets, is reminiscent of a mini-Florence and rises between two spectacular man-made lakes created during the 12th century. The city is unspoiled and -- thanks to the lakes that have encircled it for nearly 1,000 years -- still compact; a medieval time capsule that is very imposing and a major highlight of any trip along the Po.
Sights worth seeing include Piazza delle Erbe, the old marketplace that holds trendy boutiques, craft fairs and enticing bars and restaurants within its porticoed surroundings. Also, check out the rococo Teatro Bibiena (where Mozart performed as a 13-year-old); Piazza Sordello, a beautiful square that houses Mantua's stunning marble Baroque cathedral; and the Palazzo Ducale (Ducal Palace), which is Italy's second largest residence (after the Vatican).
The palace is vast; its walls hold a basilica and a castle, as well as elaborate courtyards, beautiful gardens and galleries stuffed with treasures including ancient tapestries, spectacular frescoes and works by Raphael.
Verona. With its vast history stretching back to Roman times, Verona is one of the most atmospheric cities in Italy. Its ancient heart -- around the Piazza Bra main square -- holds a large Roman amphitheater, which dates from the 1st century and is used as a spectacular setting for grand operas in the summer months.
Equally romantic is a visit to 23 Via Cappello, believed to be the house -- complete with the famous balcony -- of the girl who inspired Shakespeare's Juliet. You can also visit the imposing Castelvecchio, which spans the Adige River and was built in the 14th century by the ruling -- and notoriously ruthless -- Scaglieri family.
Art lovers will enjoy Castelvecchio's fine collection of 14th to 17th century Veronese paintings, while ardent shoppers can explore the emporia of elegant Via Mazzini, which is paved in marble.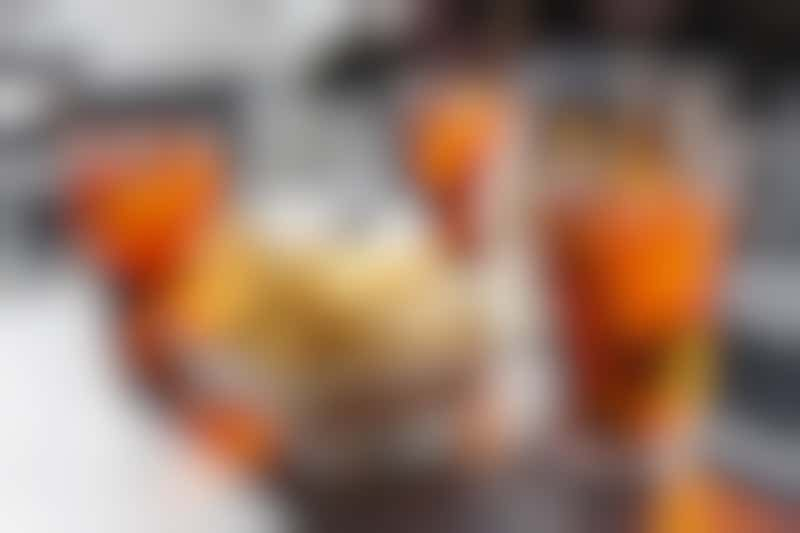 Aperol spritz, a concoction of Campari-like Aperol liqueur and prosecco. (Nessa Gnatoush/Shutterstock)
Po River Cruise Tips
Leave room. Leave space in your case for goodies. Italian classics including balsamic vinegar, Parmigiano-Reggiano cheese and Parma ham are produced in the Po region. At the very least, take home bags of eye-catching pasta, whose strange shapes and gorgeous soft pastel colors look fabulous in a kitchen jar.
Join in. In Mantua and Ferrara particularly, go all Italian by joining the locals in the early evening passeggiata -- when they stroll out for a pre-dinner aperitif. The favorite is an Aperol spritz, a heady concoction of Campari-like Aperol liqueur and prosecco. Don't be put off by its alarming orange tint – it's delicious and refreshing.
Pack smart. Casual clothes are fine for a Po cruise, particularly if you're traveling by barge. But don't forget comfy walking shoes and a sun hat -- plus a small umbrella.