Streamlined Cruise Rituals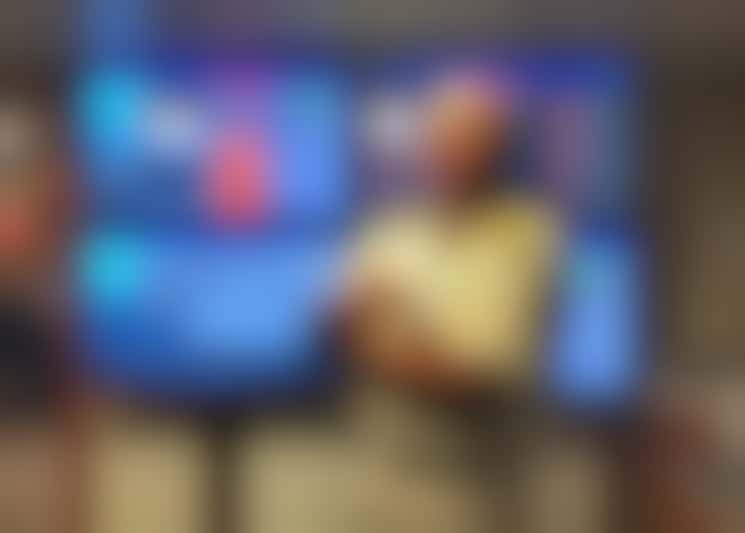 On the first day of every cruise, there is a safety drill that everyone is required to attend. Such events tend to drag on but not with OceanMedallion, which allows crew to quickly take attendance and find any wayward passengers not present. The drill on Caribbean Princess was about 15 minutes shorter than normal, thanks to the new technology.
When your ship visits ports of call, OceanMedallion helps ship officials keep track of who is on shore and who is not and streamlines the process of getting on and off the ship -- security personnel just have you tap your medallion at the gangway.
Your Own Personal Avatar
Any trepidation you might have about going on a cruise ship where you don't know anybody is eased by a super fun aspect of the new technology. Everybody onboard, adults and kids alike, is able to create their own cruise companion, an avatar, otherwise known as an animated tagalong. It pops up on the ship's portals when you pass by or tap your OceanMedallion on the portals' readers.
You can choose a starfish, turtle or fish, and add colors, stripes and other designs and even tattoo-like charms to express your mood of the day or highlight aspects of your personality, such as that you're an adventurer or a gourmand.
Cabin Service Enhancements
One of the perks of cruises is that you have a cabin steward who refreshes your cabin twice a day, removing used towels, fluffing up your pillows, making fanciful towel animals and leaving chocolates on your pillow. One of the challenges, for both your steward and yourself, is that it's often hard to keep track of whether passengers are inside or have left the cabin.
With information from your OceanMedallion beamed to their handheld devices, cabin stewards know whether you are in or out, and as a result can provide pampering and surprises faster and less intrusively. You shouldn't have that annoying knock on your door just when you are trying to catch some shut-eye.
Where Is Everyone?
Passengers on Caribbean Princess were equally impressed by an innovative function on the OceanCompass app that gives you the ability to track the whereabouts of family and friends. Accessible on your smart device or on the portals, the technology pinpoints both where your shipmates are and how to get there. If it's a fun and convenient feature for just about anyone; it was particularly popular with families, whose parents wanted to keep track of the kids without a hassle.
It's important to note that you must agree to participate in order to be part of the OceanCompass. The app also includes a chat function, so groups could decide where to meet up.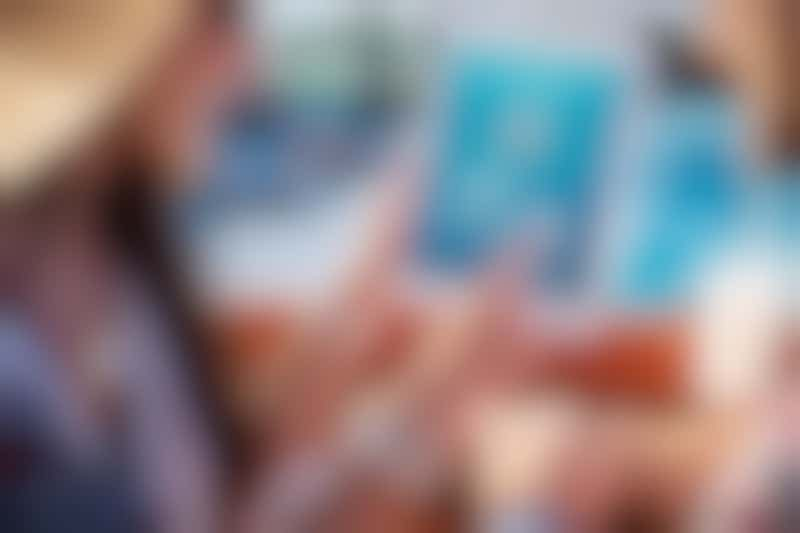 Friendly Competition
Unique functions with OceanMedallion include the option of downloading an PlayOcean app that lets you play trivia and other games against fellow cruisers. Confession here: I was obsessed with the trivia and played every day, landing a top spot in the weeklong competition -- no prizes, but seeing my name atop the list was kind of like seeing my name in lights.
OceanCasino is for those who want to play with real money and includes fun versions of slots, poker and bingo that you can play anywhere on the ship, even in bed.
The portals also have games, which are a fun distraction for adults and kids alike. While waiting for an elevator or for your friends to arrive, you might do a word scramble or a jigsaw puzzle. The system is so smart it will remember your game if you don't finish -- so the next time you tap your Medallion, your game will pick up where you left off.
A family-friendly scavenger hunt and an adult pub crawl, where you imbibe as you visit various bars, both make use of OceanMedallion technology to enhance the experience. Your clues or cues, as the case may be, come electronically.
See It, Experience It
With OceanView, you can watch Carnival Corporation's Ocean Original television series. These travel shows, which also appear on network television, enable you to watch programming about St. Thomas -- just before your ship calls there. You can watch on your mobile device and your in-cabin television.
Among the shows available onboard include "Ocean Treks with Jeff Corwin," "Vacation Creation" with Tommy Davidson and Andrea Feczko, and "The Voyager with Josh Garcia."
As OceanMedallion matures, it will gain additional functions. Passengers will, for instance, be able to check menus at the ship's various restaurants and touch their phone screens or the ship's portals to make reservations. When you get to the topflight Crown Grill steakhouse (a bargain at $29 per person), don't be surprised if the servers already know you like your steak medium-rare.
Fran Golden has visited many destinations around the world, warm and cold, writing about cruises for publications including Porthole, Virtuoso Life, Condé Nast Traveler and Cruise Business Review. She's also the co-author of Frommer's Easy Guide to Alaska Cruises and Ports of Call and Frommer's EasyGuide to River Cruising.
---
**Curious to learn more about MedallionClass cruising on Princess Cruises? Check out Cruise Critic's latest feature and video releases: **
OceanMedallion Supports Crew, Delights Guests
Cruising with OceanMedallion: Our Caribbean Princess Cruiselog
4 Steps to Jump-Start Your Princess Cruises Vacation and Open Your World
---
Interested in experiencing MedallionClass cruising on Princess? Currently, Caribbean Princess, Royal Princess, Crown Princess and Regal Princess are offering OceanMedallion. Sky Princess, the line's newest vessel, was MedallionClass equipped upon its debut in 2019. In 2020, additions will include Ruby Princess (January 27), Grand Princess (March 29), Enchanted Princess (June 15), Emerald Princess (August 16), Coral Princess (October 16) and Island Princess (December 20).