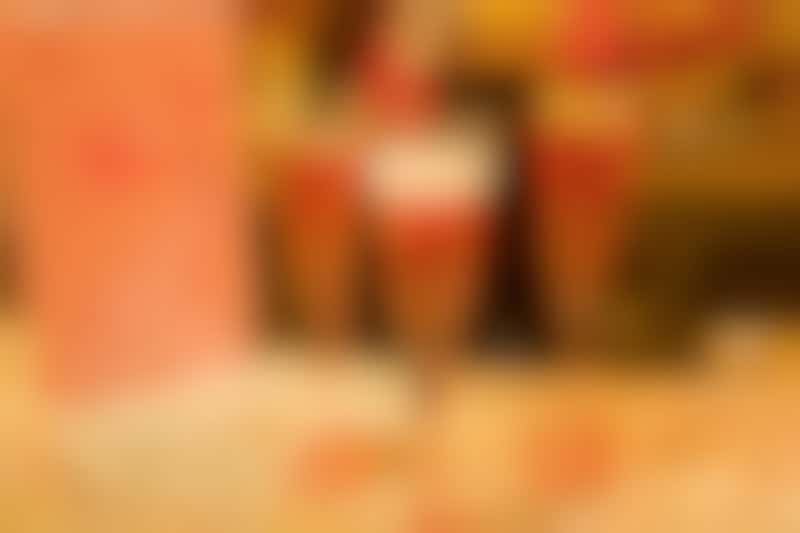 Pink (Photo: Dinsey Cruise Line)
Despite its reputation as a cruise line for kids, Disney has plenty for adults, too. For anyone 21 or older who's craving a bit of bubbly in a fun atmosphere, Pink, Disney Cruise Line's Champagne bar, is a great place to visit.
---
What It Is
Located in The District, an adults-only enclave, Pink will make you feel like you've found yourself inside a Champagne bottle. Creative glass lighting above the bar and hues of gold and, of course, pink enhance the effect. The bar itself is designed to look like a series of corsets, complete with clear-backed barstools. Cushy velvet chairs surround drinks tables and provide ample seating in front of a wall of Champagne and light-up bubbles. (If you spot one of the Pink Elephants on Parade from "Dumbo" in the bubbles, you haven't had too much to drink; you're just observant.)
---
Price
Although Pink is a Champagne bar, the menu offers other options, too, including cocktails, whiskey, cognac, mocktails, coffee, tea, juice and soda at prices that range from $7.50 for a glass of Moscato to $499 for a bottle of Armand de Brignac Gold Champagne. Our favorite is the Icy Pop -- a glass of Champagne with a fruit-flavored ice pop of your choice -- which costs a cool $15.
---
Menu
Note: This sample menu is subject to change.
---
Ships
Pink can only be found on Disney Dream.
Still thirsty? Read more about bars on Disney Cruise Line.
Show Disney Dream Prices