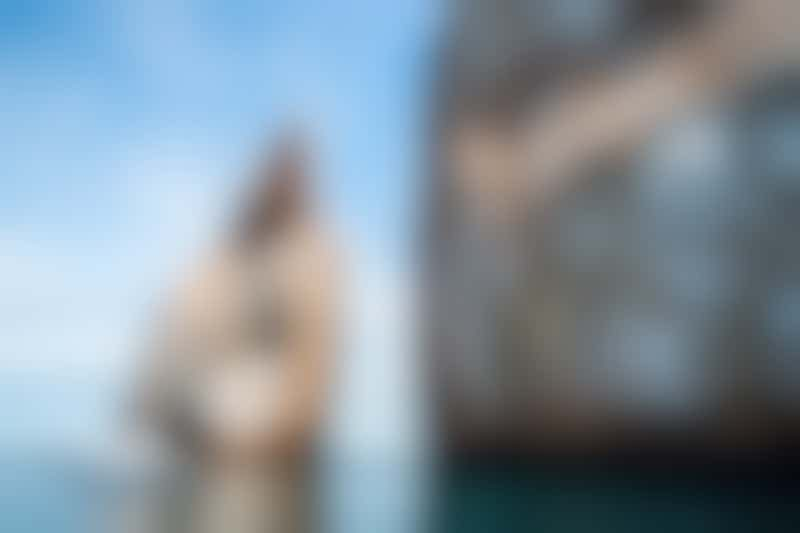 (Photo: Ksenia Ragozina/Shutterstock)
Diving in the Galapagos Islands ranks at the top of most divers' bucket lists – and for good reason. In the Galapagos waters, you find yourself blowing bubbles with a playful sea lion, looking down on a school of hammerheads or watching in dazed awe as a whale shark or a manta ray glides slowly past. It is also the only place on earth where if you go snorkeling, you can sometimes have as good an animal encounter as you would scuba diving.
Galapagos diving is challenging, and not for beginners. The Galapagos Islands lie at the center of seven major currents, which create temperature drops, sudden murky seas and unpredictable conditions -- often in the same 50-minute dive. Unlike the Caribbean or the Maldives, most dive sites lie a good hour by small boat from the main port of Puerto Ayora on Santa Cruz Island -- so pack your seasickness pills.
There are two ways to dive the Galapagos Islands. One of the most common for serious divers is a so-called "liveaboard", which spells out exactly what you do -- you live aboard a small boat for several days. On the plus side, you get to dive three times a day and visit far away dive sites, with the chance to see an abundance of marine life. On the minus side: You can't get off the boat, as the number of visitors to the islands is strictly controlled. If you choose this option, you'll miss out seeing the islands' iconic land animals. By the same token, you cannot dive if you are on a cruise around the islands (though you can snorkel).
So perhaps the best way to see the Galapagos underwater is to combine a cruise around the islands with a few days on land, which is exactly what I did. That way you can see the best of both worlds.
Click through to see photos from a Galapagos diving trip – and how you can do it yourself while you're taking a Galapagos cruise.
--By Adam Coulter, U.K. Editor