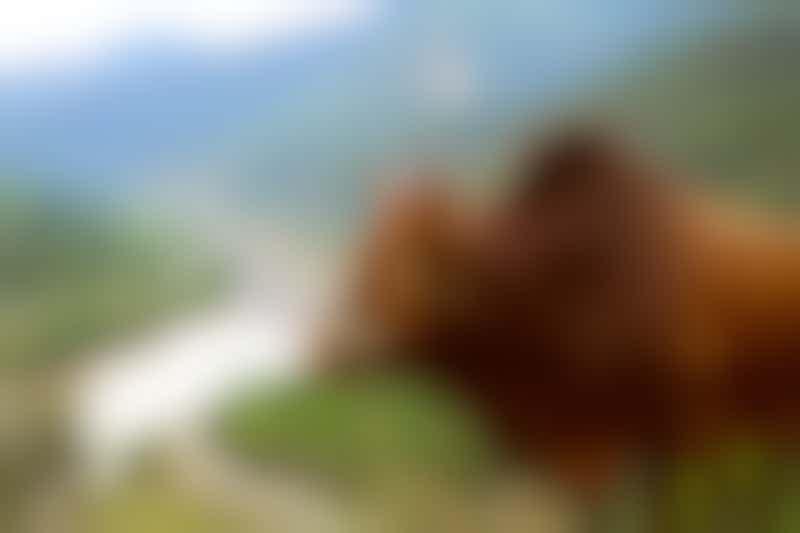 (Photo: awdebenham/Shutterstock)
China's Yangtze is one of the most iconic rivers in the world -- a 3,900-mile aquatic highway traversing the once-mysterious Middle Kingdom and coined "the Cradle of Chinese Civilization." Often called the Yellow River for its ochre-yellow colored muddy water in the lower basin, the river has played a huge role in the history, culture and economy of China, serving as the backbone of the country's water transport system for thousands of years.
The world's third-longest waterway flows east from its source in the Tibetan Plateau to the East China Sea, coursing through 18 provinces and connecting 700-some tributaries. The Yangtze's lower section seems beyond immense, like the Mississippi multiplied three-fold, and flows leisurely through a flat landscape where centuries of sampans and crossing barges have given way to mammoth freighters and bridges. In the 120-mile Three Gorges region of the middle Yangtze, the famed dam has created a mammoth reservoir, but scenic excursions into the Lesser or Three Little Gorges still rate spectacular.
There are about 60 cruise vessels operating on the Yangtze. Key routes are 1,400-mile up- and down-river journeys between Chongqing and Shanghai, taking from nine to 11 days. A popular version includes three- to six-day Yangtze River journeys from Chongqing to Wuhan to visit the Three Gorges, followed by land-based trips to the Great Wall, Guilin, Xian and Shanghai (for more, read Yangtze River Cruise Basics).
My package was the nine-day "Grand Yangtze Discovery: Shanghai to Chongqing" by Victoria Cruises, part of their "Majesty of the Yangtze" itineraries offering different cruise options and durations. I liked the fact I was able to easily extend my time an extra day at each end to decompress and see local sites, which I did through the company. There are other cruise ships, among them discount operators based in China. Currently, Victoria Cruises is the only American cruise line sailing on the Yangtze, and operates the largest of the river's fleet, seven. My ship, the Sophia, employed a crew of 121 to serve 208 passengers and the 1994 ship was renovated in 2011.
There were weather delays, ship traffic jams at the Three Gorges Dam and shore attractions that were unavailable for one reason or another. But in all cases, tried-and-true options were enjoyed without complaint. Most passengers hailed from Europe and Australia, with a few itinerant Yanks like me thrown in for good measure. In the end, it was a wonderful mix of international camaraderie buoyed by the fascinating sites and experiences unique to a cruise on the Yangtze River. Read on to see what the trip was all about.
--By Ted Alan Stedman, Cruise Critic contributor