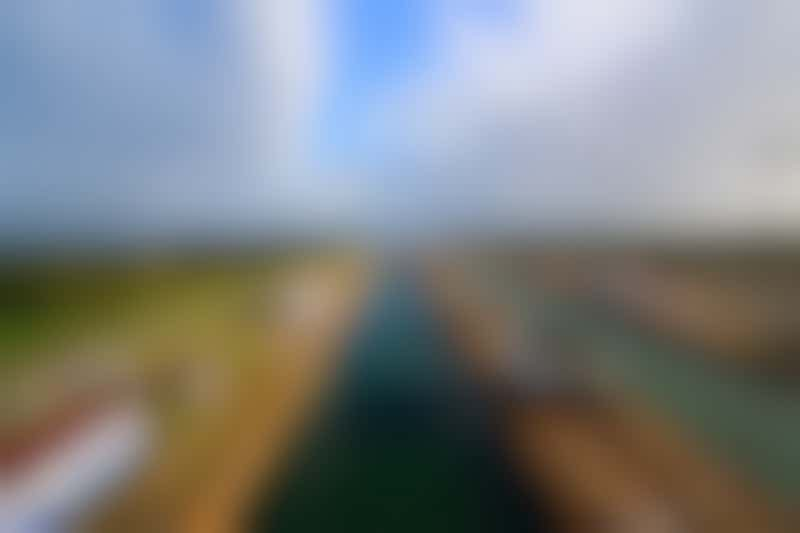 (Photo: dazgee/Shutterstock)
A Panama Canal cruise seems to be on many cruisers' bucket lists -- and for good reason. Transiting the canal on a cruise ship is an up-close and comfortable way to experience this engineering marvel, often called "the eighth wonder of the world."
The canal is only one facet of this memorable journey. Shore excursions from the port of Colon allow cruisers with military ties to the Canal Zone to explore former bases and once sleepy Panama City, now a thriving metropolis. For the eco-minded, day trips visit Panama's jungles, rivers and lakes, home to exotic plants and animals, including very large and always-hungry crocodiles.
We discovered these wonders for ourselves during a late-April cruise on Celebrity Infinity from San Diego to Fort Lauderdale. During our voyage, we visited other colorful Latin American ports of call, but none equaled the excitement that rouses passengers at dawn to witness the daylong canal transit from the Pacific Ocean to the Atlantic.
Unless you're a hydraulic engineer, the 48-mile transit isn't postcard pretty, except perhaps for "island"-dotted Gatun Lake. But it is thrilling, especially given the enormous engineering, political and health challenges that were overcome to carve this waterway through impenetrable jungle in the early 20th century.
During the centennial celebrations in 2014 and the completion of the canal expansion a few years after, more cruisers have been inspired to personally experience this triumph of human ingenuity from a balcony or air-conditioned deck. For those adventurers, the following slideshow highlights the canal's complex operations and captures the passage from a cruiser's point of view.
--By Ron and Mary James, Cruise Critic contributors