Will professional photographers be onboard to take my picture?
Most likely, yes, but it depends on the type of cruise ship. On mainstream cruise lines, professional cruise ship photographers with fancy equipment set up backdrop screens (sunset over the ocean, palm trees with docked ship, etc.) and take posed photos for passengers who are interested.
Photographers may also set up at the bottom of a ship's grand staircase, take photos of passengers coming off the gangway in port (often encouraging cruisers to pose with a costumed crewmember dressed like a dolphin or pirate) or go table by table on formal night or in a specialty restaurant. But rest assured: Posing for pictures on a cruise is free, and you're not obligated to purchase a print.
Luxury lines also have professional photographers onboard, but they will be less obtrusive. On river and expedition ships, you may see a crewmember documenting shore tours and special events, but no designated photo team.
How can I see proofs of photos taken onboard?
You can view prints of your photos in the ship's photo gallery. Prints are displayed on racks or in binders; some ships also have kiosks that show you digital versions of your family's photos when you swipe your cruise card. Digital previewing on your own device is also available on some ships.
What sizes do photos come in and what do they cost?
Photos are typically sized 5x7 or 8x10. Prices vary by cruise line and type, such as embarkation day and formal night. For example, Carnival's standard prints range from $11.99 to $21.99, and discounts are offered if you purchase more than one.
Do I have to let the onboard photographers take my picture?
If you're camera shy or too excitedly impatient to get on or off the ship, you can kindly refuse to have your photo taken. Ship's photographers can be pushy, and they might encourage you to reconsider an initial "no, thank you." If you are firm yet polite, they will not force you to take a picture.
Can I book a private session with my family and a photographer?
Cruise ship photographers offer private sessions for anyone interested in unique options, such as posing in different locations throughout the ship or with props in a photo studio or in port. There's generally no studio fee or expectation to buy for studio portraits taken onboard the ship, but it's best to check with the photography staff before your session begins.
Am I allowed to take my own pictures in front of the backdrop screen?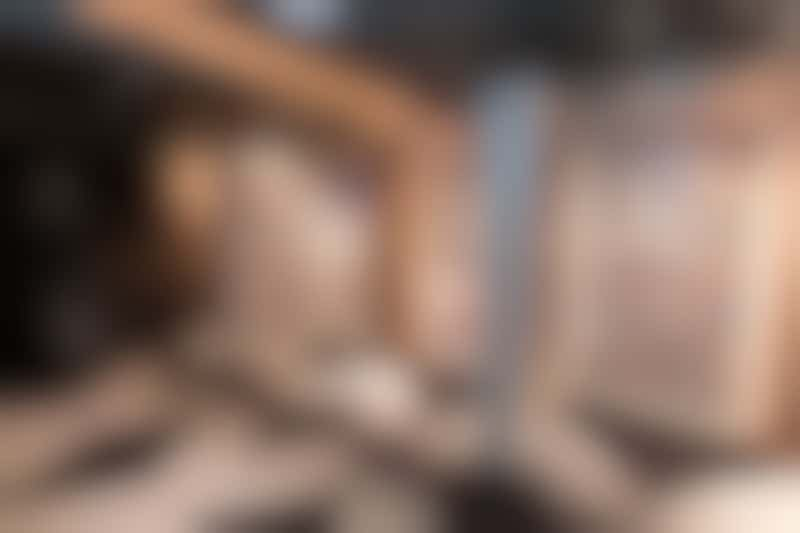 Photo Gallery on Koningsdam
Most onboard photographers frown upon this, so always ask permission first. It's up to the individual photographer to decide.
If I take photos with my cell phone camera, can I send them to friends or upload them to social media while onboard?
Yes, but we recommend waiting until you're in port and finding a place with free Wi-Fi.
Onboard Internet plans are available for purchase but can be pricey, often charging you by the amount of data you use. Photo and video uploads can quickly eat up your allotted data. Also, connection speeds vary by cruise line and ship, so you need to determine if paying the fee is worth the risk of spotty Wi-Fi and slow upload times.
Remember: When you're not using your phone, either turn it off or keep it in airplane mode to avoid unwanted roaming fees.
I have my own professional photography equipment. Can I bring it?
You're entitled to bring your own camera equipment onboard, whether you're a pro or an amateur. DSLRs are the camera of choice for cruisers who want higher quality images. Just be prepared to lug around everything that comes along with one: interchangeable lenses, tripod, etc. Also, make sure to keep your camera in a protective case.
For the novice or recreational photographer, a cell phone or point-and-shoot camera may be all you need. If you're doing any diving or snorkeling, you might want to consider a waterproof camera or a waterproof case for your regular camera.
Do cruise ships offer photography classes onboard?
It depends on the cruise line. For example, Princess, Holland America, Celebrity and Crystal offer photography classes onboard their ships on some itineraries. Classes vary but typically focus on areas such as digital photography and photo editing.
How can I take a good photo onboard?
Get comfortable with your camera's hardware before the cruise; practice taking photos during the day, at night and both indoors and outdoors. Early morning or late at night are great times to shoot decks and public spaces both inside and out, since they're less crowded. Sunrise and sunset are also great times to take photos outdoors.
Are there any restrictions as to what I can photograph?
Snapping pictures or taking video during production shows is the biggest no-no when it comes to taking photos on a cruise. You're also restricted from photographing the medical center, safety drill and professional prints in the photo gallery. (The latter is technically against the rules, so it's safer to take your own photos or buy the print.)
Otherwise, you and your camera have free reign, unless asked by a uniformed crew member not to photograph something. Some ships even offer tours of the bridge (where the captain operates the ship) with opportunities to take pictures.
In port, certain museums or religious sites might prohibit photography; look for signs or ask if you're not sure.
Professional photographers using their own high-end equipment are more limited. Cruise ship wedding packages that include photography may not allow additional professional photography. In port, you're free to take your own professional photos, although some attractions charge a fee or flat-out prohibit it. It's always safer to double check before you go. What one attraction considers "professional equipment" might not be the same as another.
It is important to remember that the fine print in most cruise contracts allows the cruise line to prohibit photos of almost anything onboard, and even to legally compel you to remove social media posts if they choose.
I forgot my memory card. Can I purchase camera gear in the onboard shop?
If you forgot your memory card, lost your battery or are urged to purchase a new camera on your cruise, your best bet is to shop in port. If you are on a ship that has what you're looking for, be prepared to spend more than you would on land. A number of cruise ships do sell cameras onboard -- ranging from disposables to high-tech gear -- but choices are usually limited.
How can I learn more about cruise photos?
You might like the following articles:
---
The What to Expect on a Cruise series, written by Cruise Critic's editorial staff, is a resource guide, where we answer the most common questions about cruise ship life -- including cruise food, cabins, drinks and onboard fun -- as well as money matters before and during your cruise, and visiting ports of call on your cruise.