Patagonia Expedition Cruise Port Highlights
Punta Arenas: The southernmost town in Chile is a dusty, wind-swept place that seems bleached out and abandoned. It has a real frontier feel to it, and its main claim to fame is being featured in English writer Bruce Chatwin's classic travelogue "In Patagonia," in which he describes it in much the same way. It's not somewhere you want to spend much time in -- most passengers fly here from Santiago in the morning and board the ship in the afternoon.
Ainsworth Bay: This is a beautiful, unspoiled island, which houses a pristine, sub-polar forest: one of the few places in the world with this type of habitat. It's a bit like stepping back in time: The trees are covered in moss (which is a good sign: it shows how pure the air is) and the wooden path takes you past streams, peat bogs and waterfalls -- you half expect a brachiosaurus to come lumbering past at any moment. The island is home to a large number birds and also a colony of Southern elephant seals -- but you'll be lucky to spot them. The most striking sight is the Marinelli Glacier in the distance, which acts as a backdrop to your day, shimmering in the distance.
Tuckers Islets: Home to 4,000 of the small Magellan penguins, these islands are reached via a Zodiac boat ride. The boat drivers get you as close as they can, almost beaching the Zodiacs, but you are not allowed off to explore. You'll also spot other marine birds including a cormorant colony, geese, skuas and gulls.
Pia Glacier: This is a wonderful Patagonian cruise highlight as it allows you to get as close as you're allowed to a glacier and if you time it right, you'll be able to catch it calving (chunks falling off). The best time to come to watch this is high summer, when it's warmest and the glaciers are melting. Hang around long enough and you could get lucky. During the stop, you'll be able to take a walk or a hike along a path through forests and brush to a vantage point that allows you uninterrupted views of the whole glacier.
Glacier Alley: Not a port, but a sailing up the aptly named fjord where there are glaciers on either side for several miles. As they melt they form stunning waterfalls, which cascade directly to the sea. Most people set up a camera on a tripod either in their room or on the top deck with a cup of hot chocolate and watch the extraordinary landscape pass them by.
Wulaia Bay: Another beautiful bay, most famous for an 1859 uprising led by an indigenous Yamana man -- Jemmy Button -- who was captured by Captain Robert FitzRoy of the Beagle, taken to England, "civilized" there and then returned. Today you can visit the Australis-sponsored museum in the old radio station, which has an extensive and detailed history of the Yamana. Australis offers a choice of three hikes of varying difficulty. Do make sure you drop a postcard into the wooden mail barrel inside the museum -- the next passengers will (hopefully) hand deliver it to the address.
Cape Horn: Cape Horn is the southernmost inhabited point in South America (there are two uninhabited islands that lie nearer to Antarctica, the Diego Ramirez Islands). The highlights are a monument to the many people who have lost their lives in the Drake Passage, and the spot where the Atlantic and Pacific oceans meet. There is a permanent manned lighthouse, run by a senior officer in the Chilean naval fleet, who is based here for a year with his family, before being replaced. You can visit the lighthouse and the chapel and get a souvenir. It's a highlight of any Patagonia cruise, and yet it's not even certain you'll be able to land as the captain makes a decision based on how rough the sea is that day; landings are made on only about three-quarters of all voyages. You'll need to be in good shape for this landing -- after getting off the Zodiac you're faced with a steep staircase to the wind-swept top of the tiny island.
Ushuaia: Ushuaia, the final, or first, port stop depending on your itinerary, is Argentina's most southerly town and stands in stark contrast to Punta Arenas: bustling and prosperous, it's set against a stunning background of mountains, and strung along the pristine waters of the Beagle Channel. This is a town that has grown rich on tourist dollars and is the main stopping-off point for cruises to Antarctica. It has a thriving main street, mainly consisting of expensive outdoor clothes and hiking boot specialists. Sites worth checking out include the former prison and a nearby penguin colony. It's well worth spending a night or two here.
---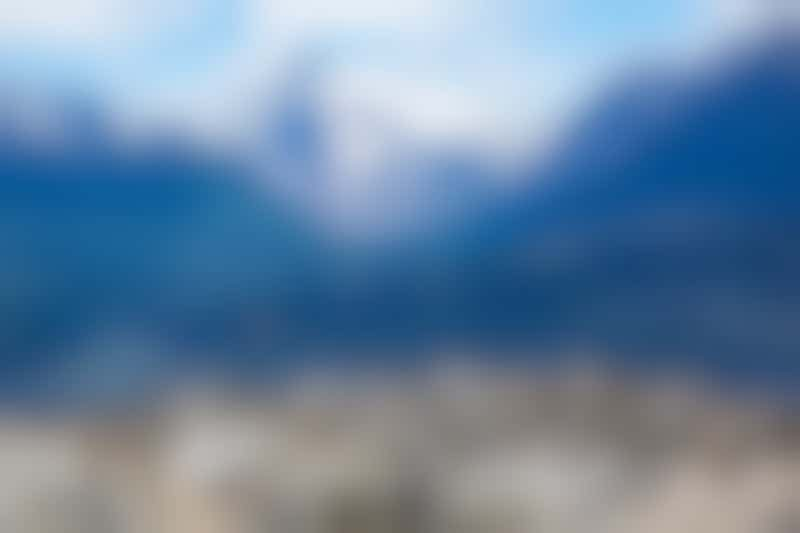 Wildlife in Ushuaia, Argentina (Photo: Jefferson Bernardes/Shutterstock.com)