Need a break from gabby turtles, dining rooms packed with kids and Mickey/princess decor? Grab your sweetie or best pal and head to Palo, Disney Cruise Line's adults-only specialty restaurant presenting Northern Italian cuisine.
Ambiance
Palo means "pole" in Italian, in this case referring to the poles used by gondoliers to steer their boats. The restaurant is inspired by Venice, with scenes of gondolas or decorative Venetian masks on the walls and the decor chosen to match the colors of the city. The glass chandelier at the entrance of Disney Dream's venue is supposed to resemble spaghetti and meatballs (though it mostly looks like sea kelp) and the circular wine cellars cradle each bottle in its own "gondola." On Magic and Wonder, you can enjoy live piano music and an open kitchen. Dream and Fantasy offer an outdoor deck for alfresco dining. All Palo venues onboard Disney ships feature floor-to-ceiling windows and views from nearly every seat.
The Palo restaurant strives for an elegant, date-night dining experience, and passengers are asked to adhere to a dress code of nice slacks and a collared shirt for men and a dress, pantsuit or dressy skirt and blouse for women. Jackets are not required but shorts, capris, sneakers and flip-flops are not allowed (you can wear jeans, however). Disney is also serious that the venue remains adults only; passengers under age 18 are not allowed in Palo (no exceptions).
Meals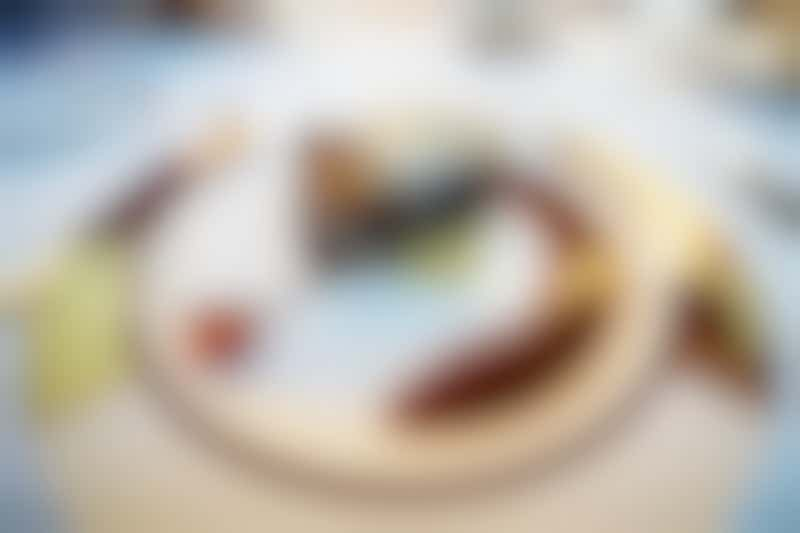 Disney's Palo serves dinner from 6 to 9 p.m. nightly, as well as a sea-day brunch on four-night or longer sailings.
For dinner, choose from a menu of starters, pasta, mains (vegetarian, fish and meat) and dessert. The antipasto (choose from marinated veggies, sliced meats and Parmesan cheese) is doled out tableside and sets the meal off on a delicious and very Italian note. It pairs nicely with the yummy pizza bread. Appetizers could be Tuscan white bean soup or fried calamari, with pasta choices of wild mushroom risotto or pasta stuffed with veal, pancetta and porcini mushrooms. Choose from entrees such as Dover sole, osso buco or rack of lamb. For dessert, pre-order the chocolate souffle at the beginning of your meal (or a day ahead if you want the gluten-free version), to cap off the evening with warm molten chocolatey goodness. The strawberry-basil sorbet is so good you won't object that it comes in an enormous goblet.
Or, you can pay extra for a set six-course, wine-pairing menu. Expect dishes like white asparagus with quail eggs and smoked anchovies, Chilean sea bass, dry-aged sirloin and rhubarb mascarpone.
The Champagne brunch combines buffet choices with made-to-order items delivered to your table. Look for Palo's signature pizzas as well as seafood, a cheese selection, freshly baked breads and pastries and dessert.
Price
Brunch and dinner are both $40 per person. For a wine-pairing menu, add $65 to the cover charge for a total of $105. Reservations are required; book your table online in advance of your Disney cruise or once onboard.
Menu
Editor's Note: Menus are samples only and are subject to change by ship and itinerary.
Ships
Palo is found on all four Disney Cruise Line ships.