Storm in the South Pacific (Photo: Valentin Ayupov/Shutterstock)
Hurricanes (lcoally known as cyclones) can affect Queensland, the Northern Territory and the South Pacific between November and April, according to Australia's Bureau of Meteorology. On average, 4.7 tropical cyclones per year affect the Queensland area, with the number rising to 7.7 in the Northern Territory and the western region of the South Pacific, and an average 10 in the eastern regions of the South Pacific. The actual number of hurricanes can change from year to year, but these averages were calculated between 1969 and 2014.
Statistically speaking, the chances that your cruise will be affected by a hurricane are very slim, but your itinerary might be altered. Is cruising during this time worth the risk? Absolutely, but with a caveat: Hope for the best, and prepare for the worst.
Here are some of the most frequently asked questions about hurricane season.
How safe are cruise ships during hurricanes?
Most likely you'll never need to know. That's because cruise line strategy is to avoid rather than confront a storm.
What's trickiest for cruise lines is finding alternate places to dock or anchor when ships' scheduled ports of call are threatened. It's not always easy to find replacement ports that are not already booked up -- particularly when other ships are seeking a quiet port in that same storm.
If new port calls can't be found, the schedule may end up including a couple of extra sea days (in calmer waters, naturally).
When are hurricanes most likely to hit Australia and the South Pacific? Is there a way to avoid them?
According to the Bureau of Meteorology, hurricanes can affect the Northern Territory, the South Pacific, Queensland and nearby surrounds between November and April.
You can certainly diminish your chances of encountering a tropical storm by sailing outside peak cyclone times. Of course, you can also choose a cruise in a different part of the world, such as Alaska, Canada and New England, or the Mediterranean. Just make sure you're not moving from one danger zone to another. For instance, the northeast Pacific hurricane season runs from mid-May through late November (peaking in late August and early September) and can affect Mexican Riviera cruises. The main hurricane season in the northwest Pacific is from July to November. Asia can experience hurricanes and typhoons year-round.
What happens if I'm at sea and a hurricane hits? Will the cruise ship sail into a storm?
Cruise ships have sophisticated technology onboard to monitor the weather. Plus, cruise lines can augment the information they have onboard with forecasts from weather assessment companies. If a storm is threatening one area of Queensland, Northern Territory or the South Pacific, cruise lines will simply reroute their ships to a different destination.
Cruise ships can typically "outrun" a hurricane. Storms tend to move about 8 to 10 knots, while ships can attain speeds of up to 22 knots and beyond. Passengers might experience rough seas as their ship skirts the edges of a storm, so it's a good idea to come prepared with your favorite seasickness remedy and a good attitude. (Frustrations can be high when your trip is being rerouted.)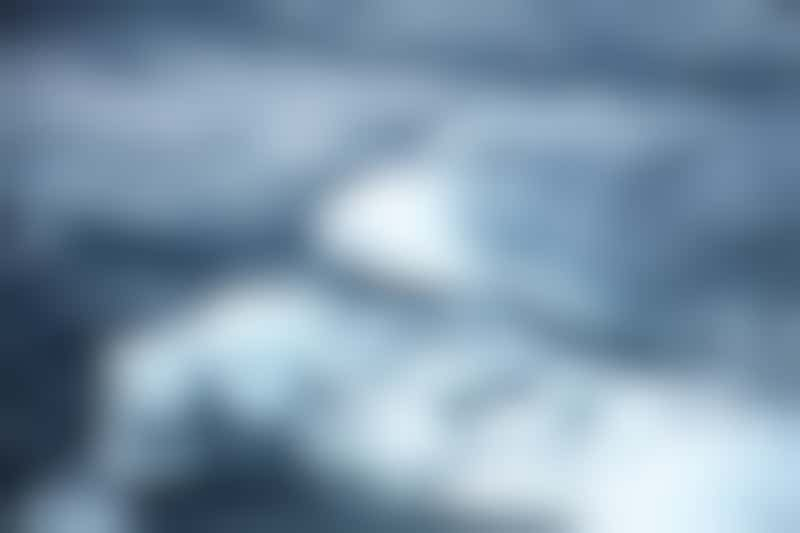 Stormy seas (Photo: David Wingate/Shutterstock)
Am I entitled to compensation if my itinerary is altered by a storm?
As a general rule, cruise line passengers are not entitled to compensation for storm-related itinerary changes, but that doesn't mean you won't get anything.
After Hurricane Sandy in the Atlantic, dozens of ships were scattered, interrupting even more itineraries. Cruise lines coughed up prorated refunds for sailing days missed; excursion, tax and fee refunds for ports skipped; and, in many cases, future cruise credits. Note: In the event that a scheduled port is replaced with another port, the line isn't obliged to give you anything. If there's no replacement port, the cruise line will refund any port charges for missed ports in the form of onboard credit.
Can I cancel my cruise if a storm threatens my sailing?
You can cancel your cruise, but standard cruise line policy does not permit passengers to refunds if they cancel for this reason. However, if you've purchased insurance that allows for weather-related cancellations, you'll likely be able to recover your losses.
Does travel insurance cover costs associated with itineraries that are changed or cancelled by a hurricane?
A good travel insurance plan -- remember, not all plans are created equal -- will cover you for trip delay, interruption and cancellation in the event of a major storm, minus any compensation you get from the cruise line or airline. So, if bad weather forces you to miss or reroute a flight, miss part of a cruise because of a travel delay or get stuck unexpectedly in a city overnight, you should be covered under a travel insurance plan. However, if you need to reschedule a flight and the airline has agreed to waive change fees -- or if a cruise is cut short by a day but the line reimburses you for the missed day -- you won't get additional compensation payment.
Also, travel insurance covers only unexpected events, unless you've purchased a special plan. If you've neglected to prebook insurance, your cruise departs in a week, and the weatherman is suddenly reporting on an upcoming storm, don't bother calling up an insurance broker. It's too late for you to be covered. The best time to sign up is right before or within 24 hours after the final payment due date. That's because you're committed to going on the cruise and can't back out without a penalty, but it's early enough that you'll still be covered by the insurance for unforeseen events that crop up at the last minute.
A word of warning: Cruise line protection plans are technically not insurance plans. You will have better coverage and an outlet for help in case of a dispute with the plan provider if you book through a third-party provider. Read the fine print to determine what circumstances are covered before committing to a plan.
I like to book shore excursions on my own instead of through the cruise line. If my cruise misses a port because of a hurricane, will I get my money back for my prebooked shore tour?
All tour operators have different policies, so be sure to check the fine print or ask about cancellation policies before you put down a deposit or prepay your excursion. In general, larger tour operators that cater to cruise travelers or shore excursion reservations agencies will provide a full refund if your ship misses a port of call. Smaller operators or private guides might ask for nonrefundable deposits. If your contracted guide or tour company doesn't give full refunds for missed port calls, you might want to invest in travel insurance (see above) to cover you if you must cancel the excursion for weather delays.
What happens if my departure port is closed?
In most cases, a ship that is scheduled to return to a port that has been closed will remain at sea until the port reopens and it is safe to return. In such cases, the cruise line will be in touch to let you know when it's OK to come to the port. Until then, you will be responsible for your own accommodations. In the rare cases when a cruise sailing is rerouted to another port for debarkation and embarkation, the cruise line will provide ground transportation to take passengers from the original port to the new port at no charge.
What happens if my flight is cancelled and I can't get to the port because of the storm?
Cyclone season is a good time of year to build an extra day or two into your holiday. Aim to arrive in port a couple of days early in case difficulties arise. If you're having trouble getting into your port of embarkation, make sure you contact the cruise line. (Carry the toll-free emergency number.) If you've booked your flights through the cruise line, the line will assist in making other arrangements to help you reach the ship. Even if you booked airfare on your own, most lines will do everything possible, even if they are not obligated, to help you get to the ship -- but there's no guarantee.
Stormy weather (Photo: Peter Wollinga/Shutterstock)
How will the cruise line assist me with travel plans if we arrive back home late because of the storm?
A cruise line may allow free or discounted use of the internet and phones if a ship's arrival back in port is delayed so passengers can make plans. Remember though, many others will be trying to change their plans all at once. Having a travel agent to assist you with these changes could be immensely helpful. You likely will have to pay any airline change fees, which might not be covered by the cruise line. A good travel insurance policy will reimburse you for such costs.
What happens if my car is damaged in port while I'm at sea?
Unfortunately, you're out of luck if your car is damaged in a port parking lot while you're at sea. To claim on your insurance, fill out a police report, and contact your insurance company.
Should I pack or prepare differently for a hurricane season cruise?
Flexibility is key; it might not be the best idea to plan a beach wedding on an island that could possibly be skipped in bad weather. Even ships outrunning a storm can encounter rough waters, so it's a good idea to plan ahead. Even stalwart cruisers should pack seasickness remedies and a good attitude to ease frustrations.
Am I likely to get a cheap deal during hurricane season?
That depends on which part of cyclone season you're talking about. For the most part, cruises during early cyclone season will not net you any savings because those summer months tend to have higher demand and, thus, higher prices.
What happens if my cruise is cancelled?
Cancelled cruises are rare. For the aforementioned reasons, cruise lines will simply deviate itineraries. The only time a cruise will be cancelled outright is when a storm is aiming for its major port of embarkation. Departure is, more often, delayed by a day or so, and passengers are generally compensated accordingly. If a cruise is actually cancelled, you will recieve a refund. You might also be given a discount on a future cruise.
What's the bottom line?
Start monitoring tropical storm conditions a week before you leave by visiting Cruise Critic's Hurricane Zone or by watching weather reports. Be proactive if your cruise seems to be lying in the path of a storm by contacting your travel agent -- or the cruise line directly -- in case contingency plans are necessary.
--By Holly O'Sullivan, Cruise Critic contributor