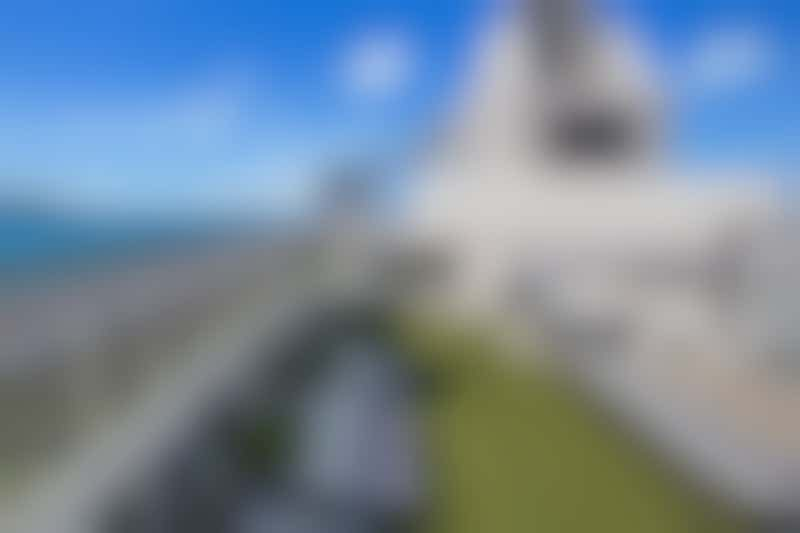 Rendering of the sun deck on Pacific Explorer (Image: P&O Australia)
Pacific Explorer, P&O Australia's new ship that is launching in June, combines favourite features from the fleet's sister ships with exciting new attractions. The newly refurbished ship, which was previously part of Princess Cruises' fleet, sailing as Dawn Princess, looks set to be virtually unrecognisable after a multi-million-dollar renovation. So just how much will it cost to have fun? Here's a look at the activities, dining and entertainment onboard for passengers when Pacific Explorer makes her debut.
What's Free
Whether you're seven or 70, there are plenty of free options to enjoy on Pacific Explorer. You don't need to spend any extra to enjoy barefoot bowls, the new waterslides and most dining. And there is also free musical entertainment available throughout the ship, as well as free use of the adults-only Oasis Deck and The Sanctuary.
Waterplay for All
Kids will love the new water park area on Deck 15, with water cannons, a tipping bucket and fun galore, and there are also two twisting, turning waterslides for youngsters (and the young at heart). The Super Slider is transparent, so passengers can watch people shooting through its twists and turns, while the Disco Diver has multi-coloured lights and music pumping through it. Both are just as much fun for adults as they are for kids. There are also various pools and hot tubs located on Decks 12, 14 and 15, including an adults-only Oasis with sun lounges, a dedicated bar, a plunge pool and hot tubs.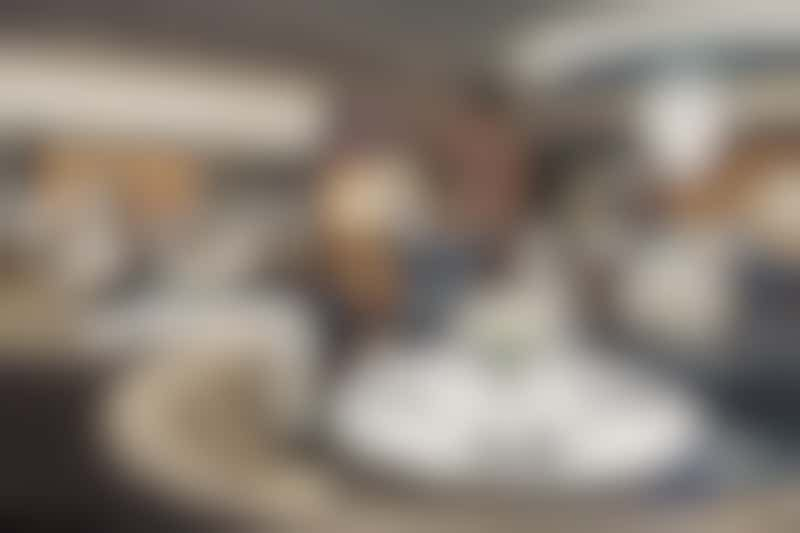 Angelo's Italian on Pacific Explorer (Image: P&O Australia)
Complimentary Dining
The Pantry's food-court-style outlets have replaced the cruise ship buffet on Dawn Princess with a choice of food options ranging from Mexican to Indian and Asian and Aussie favourites such as fish and chips. Passengers who are already familiar with this venue will notice the addition of a new Mediterranean outlet, Nic & Toni's, on Pacific Explorer. For something more formal, there is the Waterfront Restaurant, the ship's main dining room, which opens daily for breakfast, lunch (sea days) and dinner. Angelo's (Italian) and Dragon Lady (Asian), the stylish specialty restaurants on Deck 6, do not incur a surcharge either. But you do need to book a table on embarkation day for these two restaurants to avoid missing out, particularly on shorter cruises.
Fun for Kids
Kids and teen clubs, divided into age groups, are free of charge and staffed by qualified youth and teen counsellors. Young cruisers are entertained in two separate rooms on Deck 12 with art and crafts, games, and storytelling while older kids aged 7 to 10 can enjoy talent shows, movies, Wii tennis challenges, and outdoor activities. Teens aged 11-14 and 15-17 can hang out together in HQ and HQ+ on Deck 7 and participate in jam music sessions, dress-up parties, karaoke, video games and movies.
Catch a Live Band
Live entertainment is available in the ship's bars from early evening until the early hours of the morning, with musicians and groups playing everything from jazz and blues to rock, R'n'B and piano tunes.
Watch a Show
The Marquee theatre hosts a variety of entertainers such as hypnotists and comedians and Broadway-style production shows, including a new show launching on Pacific Explorer, Let's Misbehave. It's a treat being able to take the family to the theatre without having to worry about how much the tickets cost.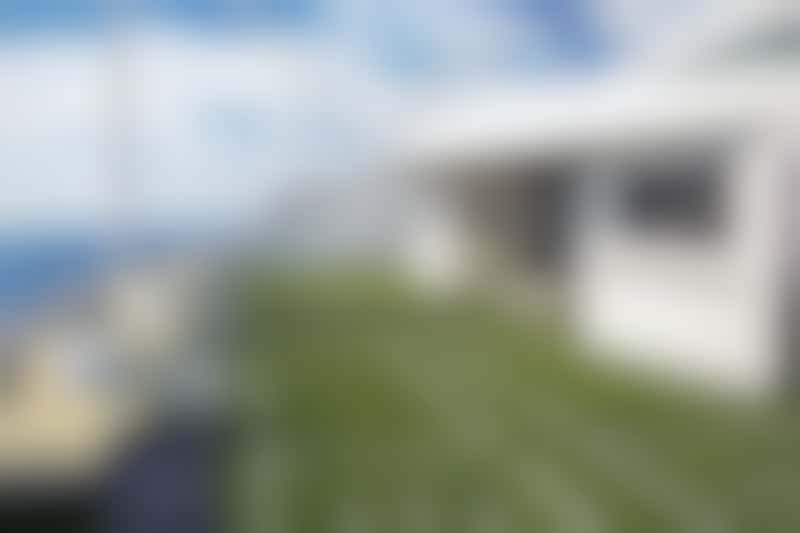 Rendering of the lawn games on Pacific Explorer (Image: P&O Australia)
Barefoot Bowls
You'll be on a roll with the free barefoot bowls green on the top deck. Challenge the family or fellow passengers to a game as you soak up the sun.
Oasis and The Sanctuary
Benefitting from P&O's Oasis and Princess' Sanctuary, Pacific Explorer has both of these kid-free relaxation venues and, yes, entry is free.
What's Not Free
While there is plenty of free fun to be had, some dining options, entertainment and activities on Pacific Explorer do attract an extra charge. Read on to discover how much you can expect to pay for attractions such as Black Circus, the innovative cabaret-style entertainment and dining venue, and new restaurants Luke's and 400 Gradi.
New Dining Options
There is no Salt Grill by Luke Mangan on Pacific Explorer but the celebrity chef does have a casual, outdoor eatery called Luke's serving gourmet burgers and Australian cafe fare. Prices range from $4 for French fries to $9 to $15 for a burger. For those missing Salt Grill, a 'Taste of Salt' dinner will be available at the ship's Chef's Table, with a seven-course degustation meal including some of Luke's most famous dishes as well as matching wines ($99).
Pacific Explorer also has a new pizzeria, 400 Gradi, overseen by award-winning Melbourne pizzaiola Johnny Di Francesco. 400 Gradi will offer more than a dozen types of traditional Napoletana pizzas along with charcuteries boards, olives, cheeses and salads. Expect to pay $25 for a charcuterie board with a choice of two meats and two cheeses; from $4 to $9 for starters such as olives or arancini; and $12 to $16 for a pizza. Salads are $9 and there is a choice of desserts for $6 to $7.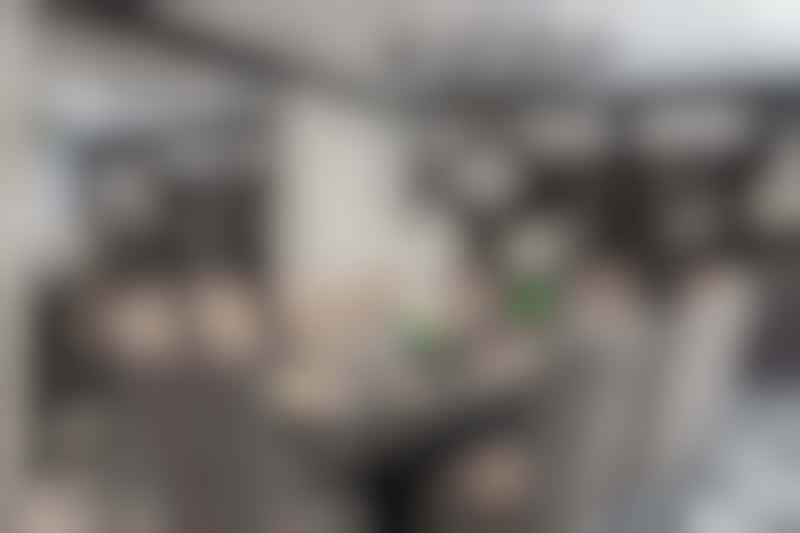 Rendering of the Chef's Table on Pacific Explorer (Image: P&O Australia)
Room Service
Room service isn't complimentary on any P&O Australia ships unless you're staying in one of the top suites. Breakfast items can be ordered individually or you can opt for a $10 breakfast set including one drink, bakery item, cereal, yoghurt and platter or a $15 set, which includes a drink, bakery item and hot breakfast item. Light meals such as sandwiches, burgers, lasagna, and wedges are all priced at less than $10 per plate and can also be delivered to your cabin throughout the day (and night).
Black Circus
"Black Circus" promises exclusive dinner and show packages and a glamorous adults-only cabaret called Love Riot. Priced from $15 (general admission, including a cocktail and souvenir glass) to $29 (which also includes a degustation dinner and the cocktail in a souvenir glass). All other shows on the ship are free.
The Bonded Store
This new venue launched in partnership with Archie Rose Distilling Company hosts special gin-making classes that attract a charge, similar to the Cocktail Mixology classes and Whiskey Tasting classes available on P&O Australia's sister ships.
P&O Edge Adventure Park
This popular P&O attraction comprises chargeable activities such as walk the plank, ropes courses, flying fox, laser tag and funnel climbing. Prices range from $19 for adults and $14 for kids for slackline surfing to as much as $49 for adults and $44 for children for a Segway introduction/obstacle course combination. The best value option is to buy a Bronze ($99 adults/$89 kids), Silver (adults $139/$119 kids) or Gold (adults $165/$129 kids) pass for the Edge, as you can do favourite activities multiple times, including premium options such as Laser Tag and Segway rides if you buy a Silver or Gold pass.