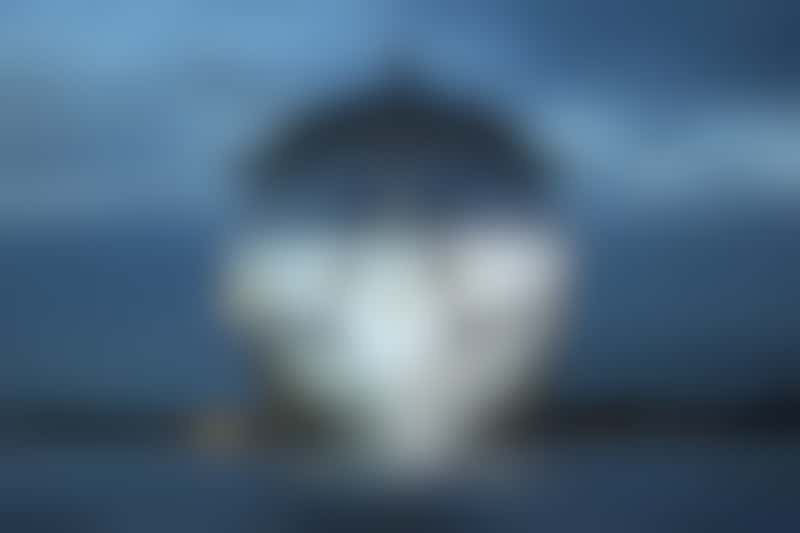 Pacific Dawn (Photo: P&O Australia)
These two recently refurbished ships share many of P&O Australia's most popular features such as twirling waterslides, a kids' water play area, P&O Edge Adventure Park, and fun themed parties. Each has a similar contemporary design and feel, but there are significant differences between them. While both ships deliver a fun-filled cruise at an affordable price, one will likely suit some people better than others. Read on to discover which of these newly refurbished ships is right for you.
---
Destinations
Nothing really separates these two ships when it comes to destinations. Explorer and Dawn both cruise year-round and call at popular Australian and Pacific Island ports, with an appealing mix of shorter and longer cruise itineraries on offer.
---
Size and Sleeping
Pacific Explorer carries almost 2,000 passengers while Pacific Dawn carries nearly 25 percent fewer, despite the fact it is only 15 metres shorter than Explorer. Both ships have 11 decks and a mix of inside, outside, balcony, and suite staterooms. However, while Pacific Explorer devotes 42 percent of its overall inventory to balconies, only 23 percent of Dawn's staterooms have one. It's one of the major giveaways of the ships' six-year age difference. In 1991, when Pacific Dawn first started sailing as Regal Princess, this was a good proportion of balconies. However, by today's standards, that's not many, especially for a ship that chases the sun around Australia and the South Pacific. That said, if you want more bang for your balcony buck, Pacific Dawn delivers with balcony staterooms that are almost 25 percent larger than those found on Pacific Explorer.
---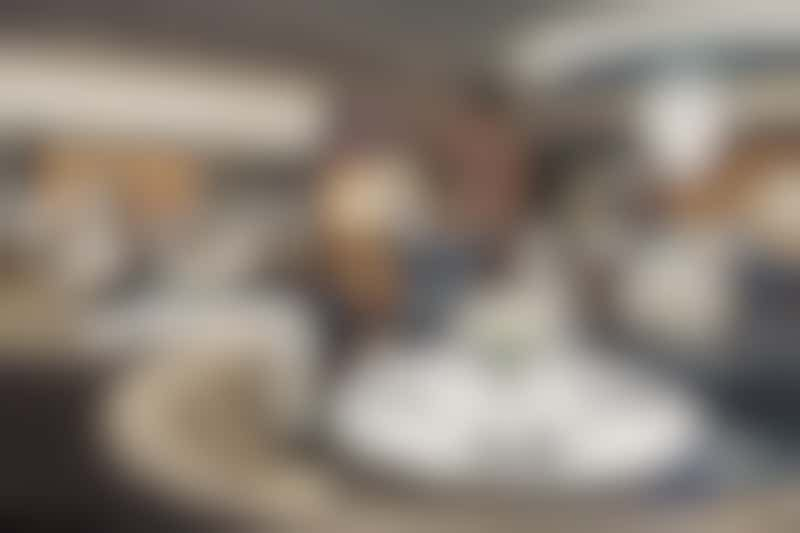 Angelo's Italian on Pacific Explorer (Image: P&O Australia)
Eating and Drinking
Both ships offer The Pantry and Waterfront Restaurant, but that is where the dining similarities end. Pacific Explorer has two free specialty restaurants, Angelo's Italian and Dragon Lady (Asian), whereas the specialties on Pacific Dawn, a la carte Shell & Bones and Salt Grill by Luke Mangan ($49), cost extra. However, both are well worth the extra spend.
While there is no Salt Grill on Pacific Explorer, Luke Mangan has created a casual, outdoor eatery called Luke's which serves gourmet burgers. Luke Mangan fans can still enjoy a 'Taste of Salt' dinner at the ship's Chef's Table, with a seven-course degustation meal that includes some of Luke's most famous dishes as well as matching wines.
Pacific Explorer also has a new pizzeria, 400 Gradi, overseen by award-winning Melbourne pizzaiola Johnny Di Francesco, whose pizza was named 'World's Best' in 2014. 400 Gradi offers more than a dozen types of traditional Italian pizzas along with charcuteries boards, olives, cheeses and salads. If you want to enjoy a meal and entertainment simultaneously, Pacific Explorer has the edge with "Black Circus", a glamorous cabaret-style venue that offers a dinner and show package.
Perhaps surprisingly, given it is a larger ship, Pacific Explorer has less bars than Pacific Dawn. But there are still plenty of places to get a drink and the decor at many of the bars is similar. The sultry Blue Room on Explorer, for example, looks almost identical to The Promenade Bar on Pacific Dawn. While espresso coffee is available in several places on both ships, coffee lovers will appreciate the attractive Cafe on Deck 12 of Pacific Dawn.
---
Entertainment
Both ships have waterslides and a kid's waterpark, a P&O Edge Adventure Park, Marquee Theatre, an outdoor movie screen and themed parties. The shipboard fun is also identical and includes everything from making bead bracelets and necklaces to bingo, family trivia games, beanbag throwing competitions, Sudoku games, cocktail-making sessions, wine and whisky tastings, art auctions, card games, talent shows, teen jams, table tennis, word games, and family scavenger hunts. Pacific Explorer has barefoot bowls on the top deck, a first for the fleet, and an adults-only Oasis featuring sun-loungers, hot tubs, a bar and a plunge pool. While Pacific Dawn has two attractive outdoor adults-only areas, neither has a pool. Spa lovers and fitness fanatics will likely prefer Pacific Explorer's Deck 12 spa and fitness centre with ocean views. Both the spa and fitness area on Pacific Dawn have no windows and are on Deck 2 in the bowels of the ship.
---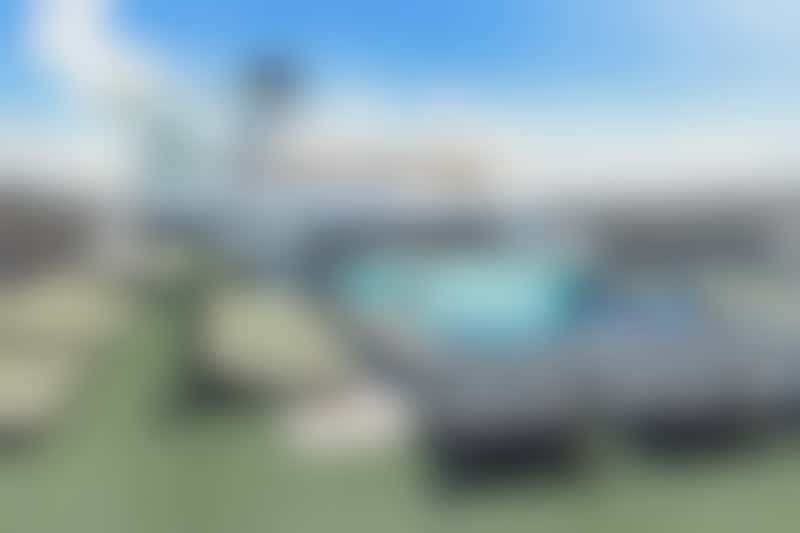 The Pool Deck on Pacific Dawn (Image: P&O Australia)
The Bottom Line
You can't go wrong with either of these ships, particularly if you are travelling with kids. Pacific Explorer offers more fee-free dining options and is therefore perhaps a better choice for those on a tight budget. Fine dining fans will love the excellent Salt Grill on Pacific Dawn. Your odds of getting a balcony at a good price are better with Pacific Explorer. But the more intimate vibe of Pacific Dawn is ideal for those who prefer cruising without the crowds.