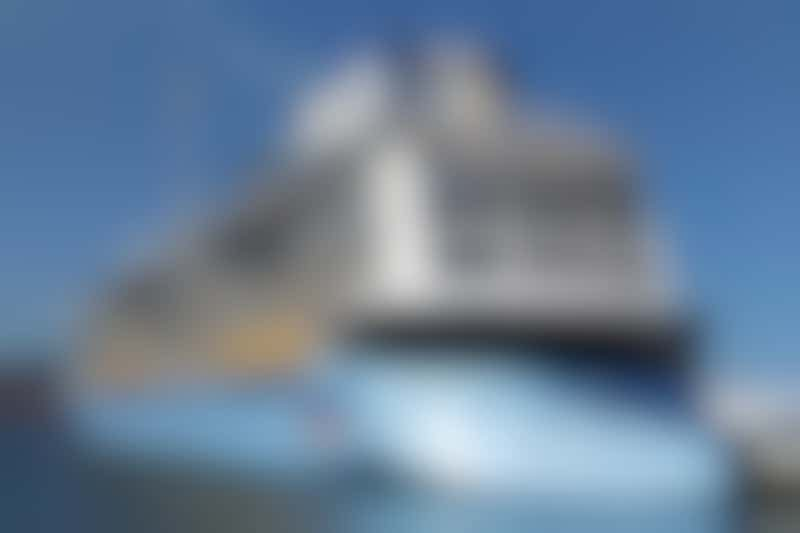 Ovation of the Seas (Photo: chris_j_doherty/Cruise Critic member)
There's little chance of getting bored on Ovation of the Seas, Royal Caribbean's new ship that launched in April. But how much will it cost to have fun? Here's a look at the activities and entertainment in store for Australian passengers when Ovation arrives down under in December. The good news is almost everything is free.
New features for Australians
Like its siblings Quantum of the Seas and Anthem of the Seas, Ovation is packed with some jaw-dropping attractions that Australians will see for the first time on their home turf.
RipCord by iFLY (free)
If skydiving has been a dream, then Ovation's RipCord by iFLY brings skydiving to the high seas within a safe and controlled environment. 'Divers' dressed in jumpsuits and wearing googles enter a narrow vertical wind tunnel where they experience a thrill akin to skydiving. The complimentary activity, which is limited to 12 people per session, takes about an hour, including the briefing, gearing up and one minute of flying. Friends can take photos from outside the Perspex wind tunnel. Passengers can book online in advance of booking their cruise, or make reservations onboard. However, it is advisable to book well in advance as the exhilarating activity is very popular and spaces fill quickly.
North Star (free)
For a serious bird's eye view of the ship and the surrounding ocean passengers simply step inside North Star, a glass-walled capsule, and are hoisted by a crane some 91 metres in the air. The capsule, which takes 14 people, makes a 360-degree loop, poised on the end of the 41-metre crane. The North Star is free, but time slots must be reserved in advance -- either online or onboard.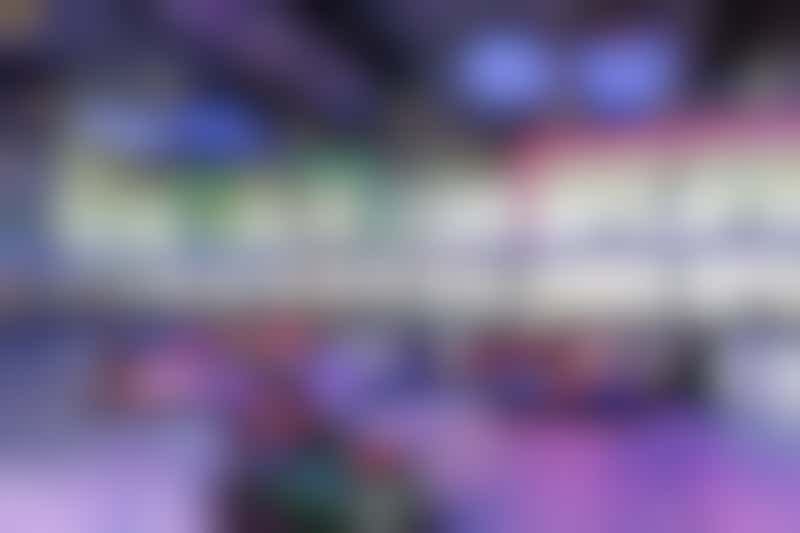 SeaPlex on Ovation's sister ship, Anthem of the Seas (Photo: Cruise Critic)
SeaPlex (free)
A multi-purpose family fun hangout, SeaPlex is a large indoor complex on decks 15 and 16 that is used as a basketball court (converting into a dance floor at night), circus and flying trapeze school, rollerskating arena and a dodgem car track. At certain times during the cruise, 30 bumper cars will take over the space and passengers can relive all the fun of the fair. Table tennis, foosball and air hockey tables are also available. All SeaPlex facilities are complimentary, but expect to encounter a few queues. Smart folks recommend heading to the bumper cars on embarkation day.
Three Pools (free)
Ovation of the Seas has three main pools -- the main outdoor pool complete with movie screen, an indoor pool with retractable roof, and the adults-only solarium, under cover at the front of the ship. There are also multiple whirlpools.
Fun for Kids (free)
Kids of all ages are looked after on this huge ship with activities that appeal to everyone from babies to 18-year-olds. Dedicated kids club facilities host children broken into age groups.
The Royal Babies (6 to 18 months) and Royal Tots (18 to 36 months) play programs offer the latest toys, and arts and crafts for the older ones. Qualified staff are present, and one parent or guardian must accompany their child.
Older children can attend the daily play groups offered by the Adventure Ocean program. Age-appropriate crafts, activities and games are available in three groups: Aquanauts (3 to 5 years), Explorers (6 to 8 years) and Voyagers (9 to 11).
Tweens and teens also have special activities and hang-outs, such as the Teen Disco, Arcade and computer game room.
First for Down Under passengers will be a kids' wave pool as part of the colourful DreamWorks' "Madagascar"-themed top deck H2O Zone.
Royal Caribbean has also teamed with animator DreamWorks, so kids can expect to mix and mingle with the likes of Shrek, Princess Fiona and other cartoon characters at meet-and-greets and breakfasts. They can also watch the movies in the cinema.
---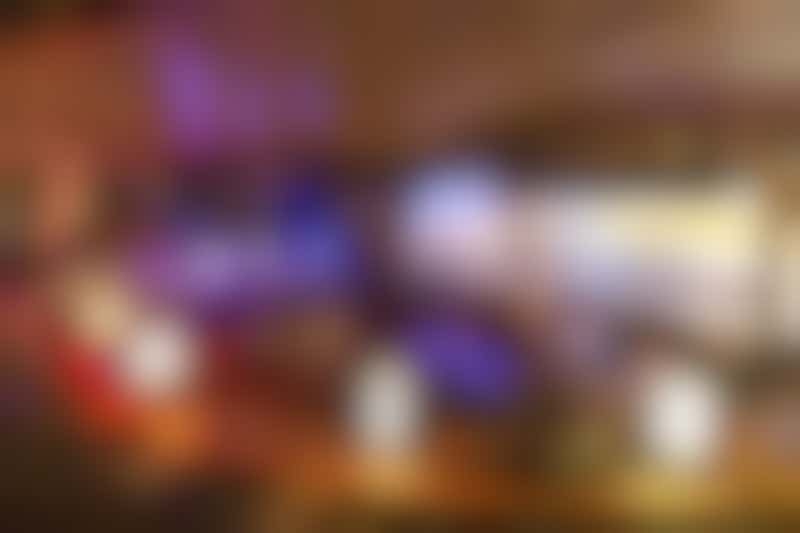 Two70 on Ovation's sister ship, Anthem of the Seas (Photo: Cruise Critic)
Entertainment
Two70 (free)
Two70 is an expansive lounge on deck 5 with 270-degree views by day. This huge area becomes a multi-media spectacular at night offering a mix of amazing technology with great performers, including flying aerialists. Robotic video screens and digital projection will create fantastic ever-changing backdrops to enhance the performances. One of the most dazzling of these will be Spectra's Cabaret, an original production created by Royal Caribbean and the Moment Factory, a Montreal-based entertainment company. It's a blend of live performance and experimental cinema with contemporary pop music. Reservations are required for this amazing free show that takes traditional cabaret to an entirely new level.
Royal Theatre (free)
The ship's magnificent main entertainment area is a two-level theatre with seating for 1,300 passengers, staging Broadway-style productions, 3D movies and original shows. Ovation of the Seas will present two new productions -- The Dream and Live, Love, Legs. The first tells the story of a man visited by his departed soulmate in a dream, who helps him rediscover his passion for life. The latter is an all-singing, dancing and aerial acrobatic extravaganza set to be a full sensory overload. Admission is free and reservations are required, although it is possible to walk in without booking subject to available seating.
The Music Hall (free)
This smaller live music venue features nightly bands (perfect for dancing) as well as themed parties. Admission is free and no advance booking is needed.
---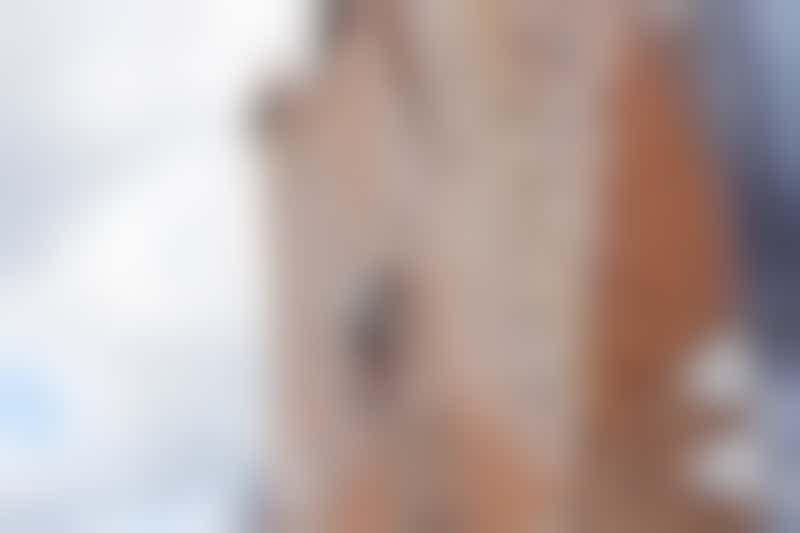 The rock climbing wall on Ovation's sister ship, Anthem of the Seas (Photo: Cruise Critic)
Favourite Features
Rock Climbing Wall (free)
Ovation of the Seas sees the return of many passengers' favourite features from other RCI ships, such as the rock climbing wall behind the funnel at the rear (aft) of the sports deck. Decked out with helmets and tethered to a support person, climbers scale the 13 metre (43 foot) wall while taking in the amazing ocean views.
FlowRider (free)
The FlowRider surfing simulator takes surfers and body boarders on an exhilarating 12-metre (40 feet) trip, complete with thrills and spills, high above the real waves. There is no charge for FlowRider or the rock climbing wall, however, for those keen to hone their surfing skills, group and private lessons are available for a fee.
---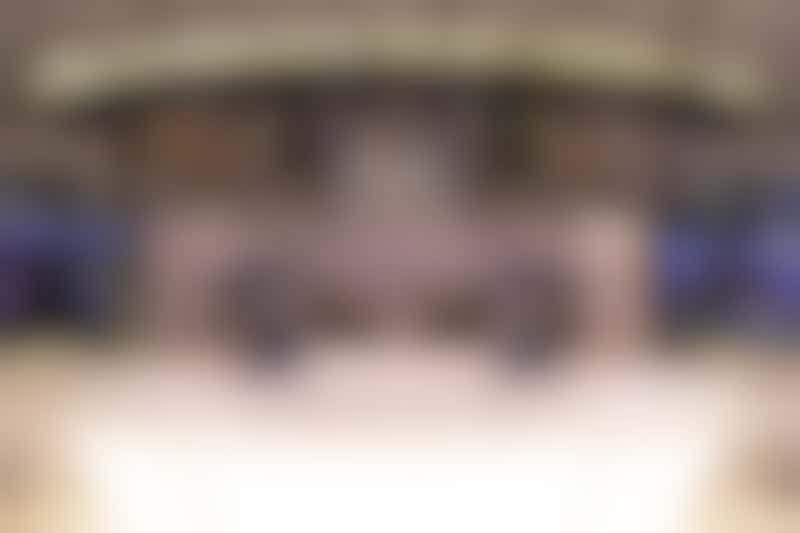 The Bionic Bar of Ovation's sister ship, Anthem of the Seas (Photo: Cruise Critic)
Food and Drink
Eating and drinking are major activities on cruise ships and Ovation of the Seas has these ever-popular pastimes covered, with a few new additions added to the mix of 18 restaurants and almost as many bars.
Bionic Bar (drinks priced a la carte)
Forget about watching the antics of dextrous bartenders; this bar is run by robots that will shake and mix the drinks. How it works is not for the layman to ponder. Drinks are a little more expensive at this fun place.
Jamie's Italian ($39/person)
Conceived by celebrity chef Jamie Oliver, this is one of the new extra-fee speciality restaurants on offer.
Wonderland ($49/person)
This is a new concept speciality restaurant where diners can choose their favourite element -- sun, ice or fire -- and sample those particular flavours. The evening's surprises begin the minute you sit down as you are invited to 'paint' a framed sheet of blank paper to reveal the menu. Diners can order from the menu, but it's more fun to let the waiter choose a selection of courses so you never know what's coming next.
SeaPlex Dog House (free)
A fun hot dog dining truck offers complimentary snacks for spectators watching the bumper cars and other activities at SeaPlex.
Show Ovation of the Seas Prices