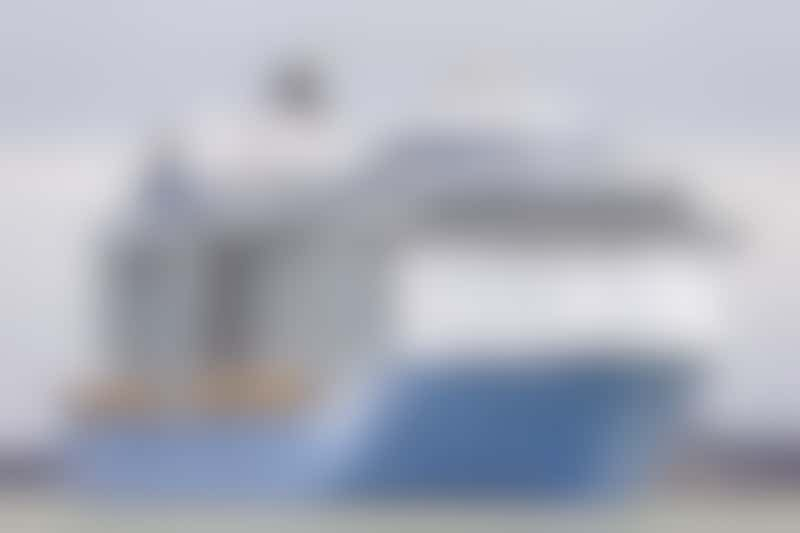 Royal Caribbean's Ovation of the Seas (Photo: Royal Caribbean)
Royal Caribbean's new billion-dollar cruise ship Ovation of the Seas makes its maiden voyage from Southampton this month. The 4,905-passenger ship shares the title of equal third largest in the world with giants Allure of the Seas and Oasis of the Seas.
The ship has been specifically designed for the Chinese market and, in June, after a short debut in Europe, will homeport in Tianjin, China. Ovation of the Seas will be the first new-build ship to be based in Sydney this December, after its inaugural season in China. So, what are the Chinese innovations and will Australians like them?
More Indoor Experiences
Ovation of the Seas introduces SeaPlex, the largest active indoor space at sea. It offers dodgem cars, a basketball court, roller-skating, a circus school and a floating DJ booth. Designed specifically for the Asian market, it offers the best in cruise-ship technology with RFID arm bands, robotic bars, skydiving at sea, and a glass capsule that elevates passengers 90 metres above sea level. The ship also has high-speed internet that is capable of streaming movies.
Unlike similar-sized vessels such as Oasis of the Seas, which includes an entire deck dedicated to outdoor activities, Ovation of the Seas' two conventional pools and open deck area are small in comparison.
The emphasis is on innovative indoor experiences, which suits Chinese passengers who prefer to stay away from the sun and out of the pool.
On Australian voyages: Ovation suits longer itineraries and cooler climate sailing, which makes the Sydney departures to New Zealand ideal. There is, however, the potential for overcrowding should the ship ever cruise to island destinations such as the South Pacific.
While smaller, the outdoor facilities onboard are more than adequate, and Aussies will make good use of the pool bar, outdoor movies, Splashaway Bay for kids, FlowRider and rock-climbing. There is also the Solarium -- an adult retreat with a cascading lagoon.
Will Australians like it? Although Australians may prefer a ship with more outdoor space and open-air boulevards, there should be no complaints once the newly built mega liner arrives in Australia, as passengers will be preoccupied with the amount of onboard entertainment, dining and technology options.
Casino Royale (Photo: Cruise Critic)
Casino Royale
To accommodate the Chinese market, the size of the casino will increase slightly and remain the same from China to Australia. On select Chinese departures, smoking is permitted across the whole casino floor.
Casino Royale features state-of-the-art poker machines and games popular among Chinese, particularly the older generation, including Sic Bo and Baccarat. Conveniently, table games and machines accept both SeaPass and WOW bands in addition to US dollars.
The casino onboard Ovation of the Seas is half the size of the one on sister ship Quantum of the Seas, which also homeports in China. The focus here is on shopping, dining and entertainment, targeting Chinese millennials who are less interested in gambling.
On Australian voyages: There is a non-smoking area in the casino on all Australian cruises except the designated cruises from China.
Popular games of choice for Aussies include: Texas hold'em poker, blackjack and roulette.
Will Australians like it? Australians enjoy a flutter and will make the most of a slightly larger casino floor; non-smokers will also welcome the return to a non-smoking area of the casino.
Royal Esplanade Shopping
Shopping is a national pastime in China and its citizens have a taste for luxury goods. Ovation's Royal Esplanade features upscale brands such as Cartier, Michael Kors, Kate Spade and Swarovski. There's even a store specialising in Korean beauty products, which is a hot trend in China at the moment.
"The Chinese market demands more shopping options and there is an ability to easily change out a bar, lounge or shop fittings to suit," explains Adam Armstrong, Royal Caribbean's Commercial Director.
On Australian voyages: Brands and products will remain the same for cruises departing Australia. Logo-wear, souvenirs and duty-free products that are popular with Australian cruisers are still available for sale.
Will Australians like it? Aussies are likely to embrace the variety of retailers onboard, and it may attract keen shoppers.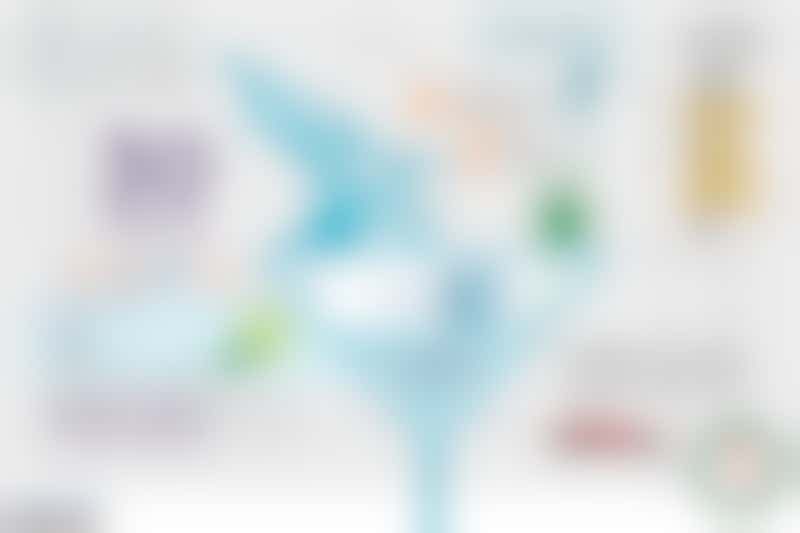 Ovation of the Seas' Bionic Bar (Photo: Royal Caribbean)
Onboard Drinks
Ovation of the Seas features the futuristic Bionic Bar, where passengers can order a cocktail from a digital tablet and robotic bartenders will create their drink within 30 seconds.
For drinks served with a personal touch, there are plenty of bars and lounges such as Schooners, Vintages and Sky Bar -- where guests can order drinks a la carte or choose from all-inclusive drinks packages. These are the standard packages available on all Royal Caribbean cruises.
A wide selection of drinks a la carte are available including Chinese favourites Hennessy XO and premium red wines. For departures in China there is an 18 per cent gratuity on top of standard drink prices.
On Australian voyages: Most of the drinks remain consistent worldwide, however Royal Caribbean try to cater for local tastes by ordering more of a certain type of beer, wine or spirit or offering local beverage specials.
While there will be Australian brands onboard, these will change throughout the season, depending on supplier availability and previous guest feedback.
Will Australians like it? Some of the most common gripes Australians have about cruise ship bars are the long queues and lack of Aussie brands. The very efficient robot mixologist may help resolve this issue, and let's hope they've pre-ordered enough Bundaberg Rum.
Currency
US dollars remains the primary currency onboard, with everything on the ship -- drinks, restaurant menus, spa prices, shore excursions and products in the shops -- all priced in US dollars.
Ovation of the Seas operates a cashless system where guests can pay using their SeaPass cards or new RFID WOW bands.
On Australian voyages: There are no plans to change the currency to Australian dollars when Ovation of the Seas homeports in Sydney. US dollars are used across all Royal Caribbean cruises worldwide.
Will Australians like it? With a weak Aussie dollar, guests will be disappointed an Australian-based ship still uses US dollars, particularly as other cruise lines, including Princess, Carnival and P&O, were quick to adopt local currency.
Language
English is the primary language spoken onboard Ovation of the Seas, however some of the international crew on China voyages are fluent in Mandarin. All announcements will be in English with signs posted in both English and Mandarin.
Onboard entertainment focuses on visual spectacles such as Spectra's Cabaret in the multi-level Two70 venue. It's an immersive musical production supported by 18 projectors and six Roboscreens creating stunning digital scenes using little English dialogue.
On Australian voyages: Aussies will be glad to know that fun activities such as the belly flop competition, although not always available, will be a part of the programming, as the humour transcends language barriers.
Will Australians like it? Some Australians may prefer traditional Broadway productions with more dialogue such as Mamma Mia or Grease, but the theatrical performances will still impress.
Izumi Japanese Cuisine (Photo: Cruise Critic)
Restaurants and Dining
Rather than one main dining room, passengers can choose between five complimentary main restaurants. Each restaurant has its own distinctive menu and ambiance.
For Chinese sailings, there will be a Chinese Classics menu in each of the complimentary restaurants and buffet as well as noodle and hot pot venues.
Specialty restaurants include: Wonderland, Jamie's Italian, Michael's Genuine Pub, Chops Grille and Izumi Japanese with menus remaining consistent throughout the world.
On Australian voyages: Local favourites will be added to the complimentary dining rooms and buffet incorporating Australians' preference for healthier food options such as salads and authentic Asian dishes. And yes, Vegemite will be available in the buffet.
As food is sourced centrally and menus pre-planned ahead of time, any menu changes are made seasonally rather than at the homeport.
Will Australians like it? Foodies will love the 18 restaurants and they'll even excuse the lack of locally sourced product due to the ship's impressive and creative dining selections.
Power Outlets
Ovation of the Seas is equipped with both North American standard 110 volts/ 60 hertz AC and standard European 220/230 volts 50 hertz AC outlets. Staterooms will feature power points by bedside tables and USB charging outlets.
There are no Chinese power outlets onboard, which is unfortunate as Chinese outlets are the upside-down version of Australia's.
On Australian voyages: There are no plans to introduce Australian power outlets to cabins. European to Australian converters will be required as using the American outlets requires a transformer operating on a different power cycle.
Will Australians like it? Aussies will applaud the extra power and USB outlets onboard. There will be disappointment that the new ship has omitted standard Australian sockets, especially as other Australian-based cruise lines offer them as standard.
Grand Loft Suite With Balcony on Ovation of the Seas (Photo: Royal Caribbean)
Cabins
Ovation of the Seas boasts the largest and most advanced cabins in the Royal Caribbean fleet. Sophisticatedly furnished with modern artworks, crisp white linens, blue hues, dark woods and leather trim. All feature a large TV screen, in-room entertainment system and Wi-Fi comparable to speeds onshore.
Designed for the Asian market with a tendency to travel in multi-generational groups, Ovation of the Seas introduces Family Connected Junior Suites, modular rooms configured with connected living areas and separate bedrooms and bathrooms that can sleep up to 10 people.
Passengers wanting space and luxury can try the two-level loft suites, spanning 1,640 square feet or the Royal Family Suites, which feature two bedrooms and two bathrooms, which can sleep up to eight people.
On Australian voyages: With 1,571 balconies onboard, most passengers will enjoy ocean views. Aussies opting for an internal cabin will remain connected to the sea with virtual floor-to-ceiling balconies showing real-time ocean or destination views complete with a virtual guardrail.
Will Australians like it? As well as the light, bright and modern rooms, the little touches will impress Aussies including: clever storage design, extra hooks for towels, soft-close drawers and kettles provided on Australian sailings.
If the Ovation of the Seas was purpose-built for Australia, the ship may have looked a little different. There may have been more open spaces and outdoor activities. Despite being specifically designed for China, the ship's imaginative and innovative facilities go beyond the Asian market.
As Armstrong said: "Aussies will see first-hand what the very latest and best in cruise ship technology can offer -- from skydiving in the middle of the ocean, to robotic bars and even our own satellite system. We can't wait to show her off to Australians in December."
And we can't wait to meet her.