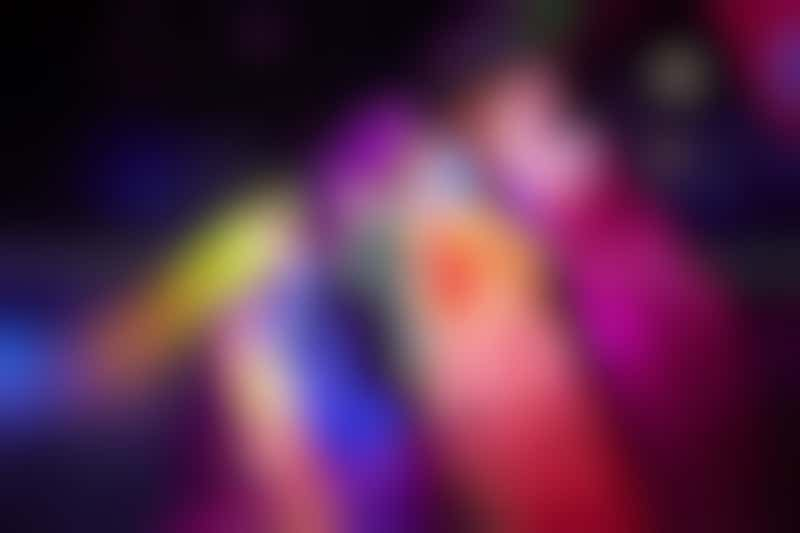 Whether you want to watch a West End style show, go rock climbing, join a choir or just relax with a good book, cruise lines based in UK ports can offer a wide variety of entertainment options – all with a UK slant.
The bigger ships have more onboard entertainment and better facilities such as children's clubs, spas and adult-only sections, and they can also cater better for large groups and families, with activities specially created for all ages from toddlers to seniors.
Smaller ships have more intimate venues and often offer a more personal touch. They tend to cater more for couples and singles, with entertainment including ballroom dancing classes, and dance partners for those traveling alone.
However, it's worth bearing in mind that cruises aimed at the British market will offer more traditional entertainment than on ships dedicated to the US market. So if you are used to the razzmatazz of US ships -– i.e. big Vegas or Broadway style productions – prepare for more low-key entertainment.
Although the big ships will have song and dance revues and West End style shows, the smaller vessels will offer everything from string quartets to pub-style quizzes, for example.
But nearly all ships, large or small, have a ship's crew show on the last night, and some also have a passenger talent show.
Whatever ship you are on it's a sure bet there will be lots of activity around the main pool and check out the show lounges and bars for dance classes, bridge lessons or lectures and talks -- all with a UK theme.
Cunard
Fleetwide: QM2, Queen Victoria, Queen Elizabeth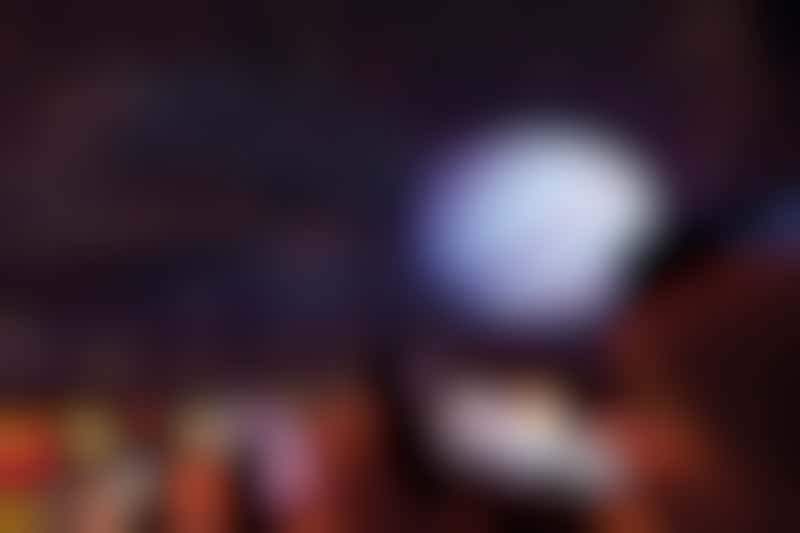 Lavish and Intimate: The spectacular production shows in the Royal Court Theatre are some of the best at sea, featuring for example "Viva Italia!" celebrating Italy's music style and culture. Theatres on the Queen Victoria and Queen Elizabeth have the only private boxes at sea. At the other end of the scale there are quizzes, darts, karaoke and a daily traditional pub lunch at the Golden Lion pub, live jazz in the chart room lounge, and musicians performing in various spots around the ship.
Day and Night: QM2 has to keep people entertained for seven consecutive days at sea on its regular transatlantic crossings, and so has a vast amount of entertainment options onboard. Lecturers on a wide range of subjects include musicians, journalists, award-winning actors, and leading national or political figures. All three ships have classes in painting, computer skills, and wine tasting, while QM2 also has drama workshops with a team from the Royal Academy of Dramatic Art. The RADA team also perform plays such as "Romeo and Juliet" on the ship. In the evening it's time to dress up for one of the many themed nights in the Queens Room, whether it's the famous Black and White Ball, the Ascot Ball, or the Buccaneer Ball, with dance partners available for any single ladies onboard. There's also a unique opportunity to join a fellow of the Royal Astronomical Society on deck to be guided through the constellations.
What's New: A recent addition to some of the QM2's transatlantic voyages is Cunard's very own "Last Night of the Proms" with the National Symphony Orchestra conducted by Anthony Inglis. Anthony rehearses the passenger choir daily and 100 gilt chairs are taken on board specifically for the choir, who sit behind the large orchestra. A concert of American music takes place during the cruise but on the last night it is the traditional flag-waving event familiar to all Britons, with the Americans ready to join in the fun. A definite hit with all the passengers. The next cruise featuring the Cunard Proms is scheduled for September 8, 2014.
P&O
Azura, Aurora, Ventura, Britannia
Why: A very British atmosphere combined with lots of fun entertainment sums up the P&O experience. Above all P&O has seized the moment with their "Strictly Come Dancing" themed cruises to add to its existing reputation as a haven for ballroom dancers.
Lavish and Intimate: P&O was the first cruise line to introduce purpose-built theatres on its ships. The Headliners Theatre Company comes on board with more than 6 tons of costumes, to present different production shows each night, and the shoreside rehearsal company is constantly working on new ideas. The show lounges have speciality acts every night, and there's plenty going on in pubs and bars around the ship. Ventura and Azura have bars with plasma video walls, and Azura has a three deck Atrium with a dance floor. The younger generation won't be at a loose end, with fully supervised evening discos, karaoke, and late-night movies on offer.
Day and Night: The "Strictly Come Dancing" themed cruises offer great entertainment for fans of the hit BBC show. Current plans are for "Strictly" judge Craig Revel Horwood, to preside over the 2014/15 "Strictly" cruises, with two pairs of professional dancers from the show on each trip. Passengers can take regular dance classes with the pros and enter a dance competition, with the finals held in the main theatre judged by Craig and a celebrity guest. The Strictly stars give personal interviews on board with photo opportunities and signing sessions as well as official Strictly Come Dancing showcases produced by BBC Worldwide. A selection of costumes from the TV show are also on display around the ship, and a series of organised fashion events.
What's New: The biggest ship ever built exclusively for the British market, P&O's Britannia, sets sail out of Southampton from March 2015 with some fun new entertainment options. The Limelight Club is an entertainment and dinner venue in the supper club tradition, with a variety of singers and raconteurs performing during the meal. Once the entertainment finishes, the Limelight turns into a late-night club and dancing venue. The Headliners Theatre has the latest technology including an LED screen wall, providing digital scenery as a backdrop to West End-style shows, and a variety of acts from musicians to comedians.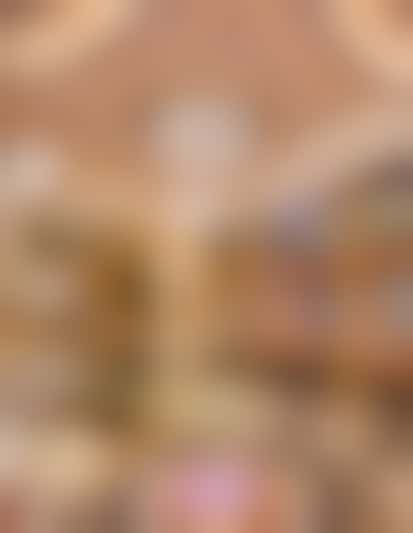 Princess
Emerald Princess, Ruby Princess, Royal Princess
Why: The atrium on Princess ships takes the form of a piazza, with a constant programme of entertainment from specialist dance duos to classical orchestras to acrobats, and even groups of passengers showing the skills they have learned onboard. Around the piazza there are bars and an International Cafe open 24 hours, so you can enjoy a light lunch or teatime snack while being entertained. The Anytime Dining option also ensures you don't miss any entertainment. You can go to dinner any time to suit your schedule, and if they don't have a table you will be given a pager. Order a drink in one of the bars and you will be called to your table in no time. The Piazza is also the setting for the champagne waterfall, a highlight of every Princess cruise.
Lavish and Intimate: Princess theatres present some of the largest casts of dancers and singers at sea, while the on-deck Movies Under the Stars is an enormous poolside cinema. Around the ship in the bars and lounges there are performances from a range of entertainers.
Day and Night: The Scholarship at Sea programme gives lots of opportunities for daytime entertainment with up to 40 classes on every cruise including technology workshops, wine tasting seminars, and the Princess Pop Choir. At night you can see a West End style show in the Princess Theatre -- Ruby Princess and Emerald Princess both present five different shows. Alternatively, you can watch a blockbuster Hollywood film from comfortable chaises longues on deck, with complimentary popcorn, and later dance the night away in the Skywalkers club. Both ships have "Ye Old Pub Night", a fun event with the staff and show cast in the ships' Old English pub. Meanwhile, youth and teens are kept busy all day and into the evening at the centres run by experienced staff. Passengers aged from 3 to 17 have plenty of choice of activities all day long.
What's New: The Royal Princess, named by the Duchess of Cambridge in 2013, has an interactive sound and light show on the top deck with dancing fountains shooting water 33ft into the night sky, and a glass panelled walkway extending 28ft beyond the edge of the ship. The Royal Princess and Regal Princess also have Princess Live, the ships' own television studio, with programming throughout the day. The Royal Princess is sailing from Southampton from May 2015.
Royal Caribbean
Independence of the Seas, Anthem of the Seas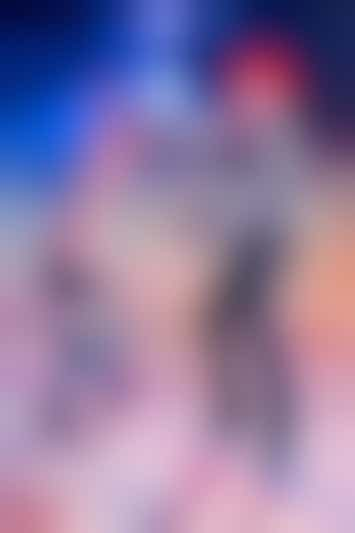 Lavish and intimate: It can't get much more exciting than watching a full scale ice-show in the middle of the ocean, with a cast of lavishly costumed professional skaters. Getting intimate, the Dreamworks Experience lets you and your young ones come face to face with popular characters like Shrek, and Po the Kung Fu Panda, strolling about the ship, while the films can be seen in the new onboard 3-D cinemas.
Day and Night: For daytime entertainment there's a huge choice, from simulated surfing on the Flow Rider there are the whirlpools jutting out into the ocean on high, the new H2O zone waterpark and a 43ft rock climbing wall. Another thrill is to head for the ice-rink, where skates can be borrowed and you are allowed to test your skills on the ice. Entertainment on board Independence of the Seas typically includes four production shows, two ice-shows, two street parades, two street parties, comedy, vocal, variety acts, tribute bands, live bands and musicians (26 in all).
What's New: Sailing exclusively from Southampton throughout summer 2015, Royal Caribbean's newest ship, Anthem of the Seas, features some of the most high-tech music and entertainment spaces in the world. This includes Music Hall, built to showcase the best in live music, and the venue Two70° which will feature night time spectaculars including aerial acrobatics and light shows, with entertainment technology so advanced that it's found in just two other places in the world.
Fred. Olsen
Fleetwide
Why: If ever there was a quintessentially British line, Fred. Is it (despite being Norwegian-owned). Between them the four ships in the Fred.Olsen fleet sail from 10 different ports around the UK, making travelling to the departure point much easier for many British cruisers.
Lavish and Intimate: The ships are smaller than most of today's cruise ships, which gives them an intimate and friendly atmosphere. Many people, once introduced to the Fred.Olsen fleet, tend to stay with it. The entertainment in the show lounges is among the best for a small ship company, with high quality singers and dancers dressed in elaborate costumes. The line also has the excellent Vistas programme, which offers a wealth of art and cultural activities onboard, including the chance to script an Archers episode, for example.
Day and Night: Although the ships welcome families, there's really nothing for kids to do onboard. Passengers tend to be elder couples and singles and the entertainment is well suited to this group. Daytime talks and quizzes are very popular, so are the dance classes -- and not only in ballroom. The classes are very well attended, with dance partners for the singles. In the evening there are production shows in the show lounge, and singers and musicians in cabaret around the ships including some celebrity acts such as the Syd Lawrence Orchestra, The Bootleg Beatles tribute act, and comedians Tom O'Connor and William Caulfield, as well as several sporting heroes. Late at night there is a disco at the top of the ship.
What's New: The New to Cruising programme on Fred.Olsen ensures that first timers feel at home. Soon after boarding they are taken on a guided tour of the ship, and early in the cruise there's a New to Cruising get-together, where they can meet key members of the onboard team, and other first timers, and get some tips on how to make the most of their cruise. There's also a "new to cruising" representative on hand every day to answer questions.
Thomson Cruises
Fleetwide
Why: A friendly, "home from home" atmosphere, and an entertainment programme which received accolades across all its ships in the Cruise Critic UK Cruisers' Choice Awards.
Lavish and Intimate: A sailaway deck party on the first night sets the tone for the rest of the holiday. The show lounges are home to big performances from the entertainment team, and on a more intimate level there's a comprehensive guest speaker programme.
Day and Night: Lessons in cocktail making, aerobics classes, and wine tasting sessions, plus trivia-focused game shows on topics including sport, geography and music are some of the activities during the daytime and early evening. At night, performances in the entertainment lounges feature shows such as "A Blast of Broadway" and "West End Whizz", and everything from ballet to tap or ballroom to can-can can be seen in "Burlesque" and "Dance, Dance Dance". These lounges also host UK guest acts and comedians. On the last night of the cruise, as on other cruise lines, the evening starts with a live show by the entertainments team, followed by the Crew Talent Show.
What's New: The last Thomson ships to sail out of British ports will be August 23, 2014 from Newcastle and September 28, 2014 from Harwich. In future the ships will be based in overseas ports, with fly/cruises available from numerous airports throughout the UK.
Saga Cruises
Fleetwide
Why: Saga is the only UK line that is British owned (the others are variously, US, Norwegian and German-owned), and offers a sophisticated, low-key ambiance strictly for over-50s on its two-ship fleet. But do not expect a casino, shopping malls or lavish shows because Saga passengers like low-key entertainment, libraries, games of all sorts and a relaxed yet good-mannered social life.
Lavish and Intimate: The 706-passenger Saga Sapphire enjoyed a multi-million refurb in 2011/12, and is a stylish, contemporary and eclectic ship with some lovely British touches, such as The Beach Club beside the main pool which has giant Connect 4, table football and table tennis; and St Andrews, a crazy golf course on the top deck. If you want intimate, try The Card Room, a beautiful gold leaf decorated room used by Saga's many Bridge enthusiasts. There is also a small library.
Day and Night: During the day lectures, dance lessons and a lot of Bridge, played in the aforementioned Card Room. Evening entertainment will vary from pub quizzes, risqué comedians and string quartets in Aviators or Coopers Bar, with the Britannia Lounge home to the in-house troupe of dancers and singers and guest tribute bands. Saga Pearl II reflects Saga's trademark style and ambience with traditions such as afternoon tea, ballroom dancing and cabaret-style entertainment in the evening.
What's New: Saga retired Saga Ruby -- the last British-built passenger ship still sailing -- in January this year; and has now just two ships in its fleet. Chief executive Robin Shaw has intimated strongly that he wants a third ship, and this year -- due to demand from Saga passengers -- the line has entered into third party agreements with Azamara, MSC Cruises and Fred. Olsen. to sell cruises on these ships to its clients.