Day 7 and 8: Bidding farewell in Budapest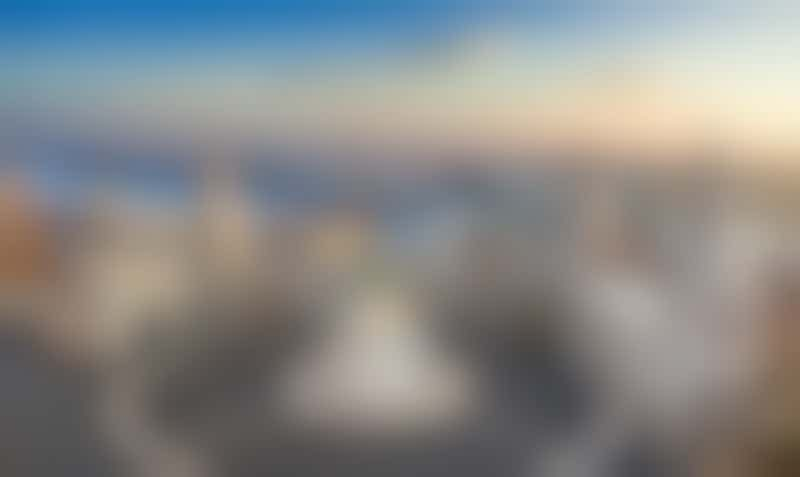 In Budapest, as in several other popular destinations along the Danube, river ships often dock directly alongside each other, temporarily blocking passengers' views.
But when I woke just before dawn on our last day before departing the Viking Ullur, I had an unimpeded vista of the nearby Art Nouveau Liberty Bridge, the first in the city to be rebuilt after being blown up by retreating German troops at the end of World War II, and of the century-old Gellért baths across the Danube where Jayne and I planned to "take the waters" and toast the end of a successful trip.
Our four-hour overview tour began near our dock on the more modern Pest side. With temperatures climbing steadily and headed for the steamy mid-90s, I was grateful for a drive-by of the Jewish Quarter and its Dohany Street Synagogue (the largest in Europe) and along Andrassy Avenue (Budapest's version of the Champs-Elysees) to Heroes' Square. The massive plaza was laid out in 1896 to commemorate Hungary's thousandth anniversary, and would be a prime venue the following day during Saint Stephens/National Day, a country-wide celebration that we discovered had already started to draw crowds.
Across the river in Buda's castle district, we visited the 700-year-old Matthias Church where Austria's Franz Josef was crowned king of Hungary in 1867 to the strains of Hungarian composer Franz Liszt's coronation mass, and joined the throngs angling for spectacular views from the turreted Fishermen's Bastion.
My last stop was a sentimental one. At the cavernous Grand Market Hall, located conveniently close to the ship, I purchased several pungent samples of Hungary's signature spice, paprika. I hadn't tested the chicken paprikash recipe passed down by my Hungarian Nagymama (grandmother) in decades - but with the real deal stashed in my backpack, I was inspired to return home and honor her memory.
Lesson of the Day: Be Willing to Go With the Flow.
Skipping a scheduled but too-hot-to-contemplate bike tour wasn't our only unexpected change as we wrapped up our Danube adventure and yet, we were rewarded for being flexible.
Like many Viking Ullur passengers, we had opted to stay on in Budapest for an extra day. But the prospect of battling holiday crowds nixed our spa session at Gellért. Meanwhile, what I'd hoped would be a moving visit to Shoes on the Danube, a memorial to the thousands of Jews who were shot by Nazis before their bodies were dumped into the river, was overshadowed by a flyover of Hungarian military planes that prompted uncomfortable musings about the country's right-wing populist leader, Viktor Orban.
Our last supper, however, was free of politics and full of gratitude. We'd arranged to meet in the castle district for an authentic Hungarian meal with new shipboard friends, a Bostonian traveling with her sister- in-law and two daughters, before watching a holiday fireworks display.
We hadn't even started on our desserts when we heard the opening chorus of booms - but were too happy gabbing to see the show above the river we were already missing.
Jayne and I had learned about everything from the daily rituals of a 900-year-old Benedictine abbey to tips on making a proper apple strudel. And despite sharing multiple travel experiences over the course of a three-decade friendship, our week on the Viking Ullur also taught us valuable lessons about how to ensure smooth sailing on a river cruise with a BFF in tow.
Award-winning veteran travel reporter and photographer Laura Bly has visited more than 100 countries on seven continents. Following stints at USA Today, the Los Angeles Times and the Orange County Register, she and her husband are now based in the UNESCO World Heritage city of San Miguel de Allende, Mexico. Her favorite place: a window seat or cruise ship balcony, headed somewhere she's never been.