Get Moving: Physical Wellness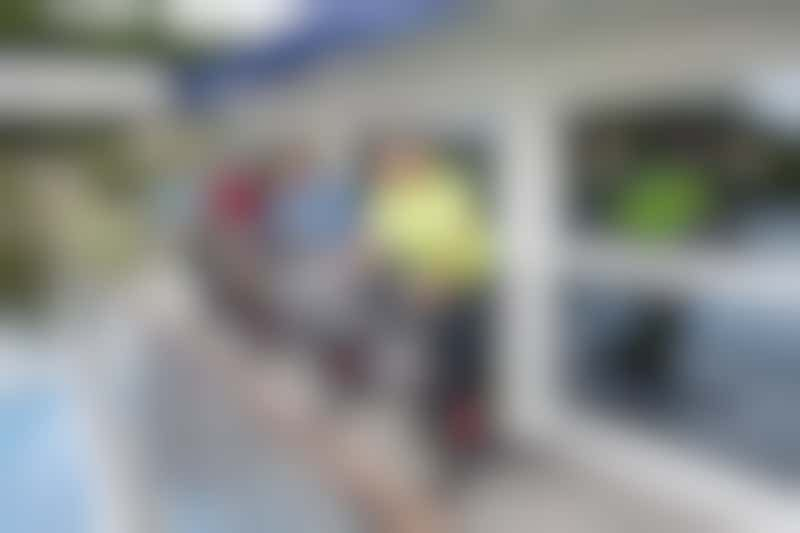 Physical activity is where AmaWaterways really stands out. "We have a Wellness Host dedicated to each ship, which means that all seasons for every sailing there is a wellness offering on board with a great variety of classes throughout the day," says Wank. "Our Wellness Hosts' qualifications range from sports scientists to physical education teachers to overall highly qualified gym and yoga instructors. Each Wellness Host brings their own unique set of skills with them which when matched with their great personalities, creates a relaxed, kind and yet very professional environment for exercising on the ship."
Every day starts with two 30-minute classes followed by several more classes throughout the day. "Of course, we also have on average four or five bike tours to choose from and several hike options during the course of a cruise," she says. "On top of this, for those who prefer to work out by themselves, every European ship has a fitness center.
"We try to encourage as many activities as possible ashore, from the guided hikes and bike tours to power walks with the Wellness Host, jogging, city gym workouts or simply doing a resistance band class in a park close to the dock."
This effort is appreciated by AmaWaterways' passengers. Cruise Critic member AEHoppen sailed on AmaDante and comments: "My travel agent understood that my husband and I are not 'get on the bus and tour' type of people (even though Ama does provide coach tours). We wanted walking, hiking, and biking opportunities and Ama provided that. We also wanted to be in ports in the evening to explore the towns after hours. The ports were amazing. We walked over 25,000 steps each day and loved every step."
Member SRubin1957 backs this up: "It seems that a lot of the people taking the cruise were active and fit. There was a fabulous exercise director who held morning classes varying between yoga, stretching and core strength and also offered personal training for anyone interested. There were also bicycles on board for those that wanted to bike at the various ports."
AmaWaterways works with cycling specialist Backroads to offer more intensive cycling-and-cruising tours, a combination much appreciated by Cruise Critic member Hammish, who enjoyed a sense of luxury after a long day in the saddle, commenting: "We were doing the biking/river cruise trip and felt that unpacking once on a ship and not having to think of where to get meals and such would be a good decision. Backroads and their guides were amazing and wonderful. The AMASonata and its crew were beyond our wildest dreams. I have never been more pampered, offered so much amazing food and drink, and been provided with every imaginable form of entertainment."
---
Sue Bryant is an award-winning journalist and a big fan of expedition cruising. As well as working for Cruise Critic, she is Cruise Editor of The Sunday Times in London and also contributes to publications worldwide, among them Sunday Times Travel Magazine, Porthole, World of Cruising and Cruise Passenger (Australia).
---
Don't miss our other stories about the how a river cruise on AmaWaterways can transform you! Follow these links.