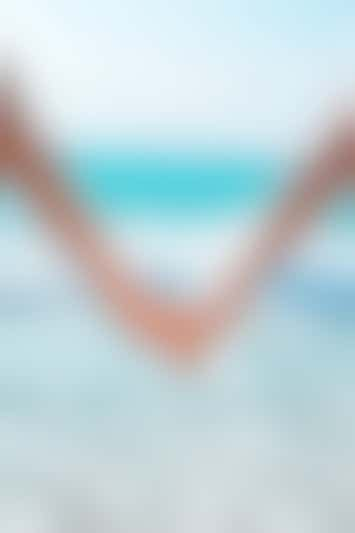 Holding Hands. Photo by Anchiy.
While all-male gay cruises evoke the stereotype of young men, hot bodies, all-night parties and short-lived hookups, we quickly learned why this Olivia cruise attracted a different demographic. In addition to the pricy cruise fares, much stems from the origins of Olivia Cruises, a company that began life in the early '70's as a lesbian record label in D.C. Over the years, Olivia put out more than 40 albums (and rejected artists like Yoko Ono and Melissa Etheridge), in the late '80's, the company decided to refocus its efforts on cruises and vacation packages for lesbians.
In early 2013, Olivia celebrated its 40-year anniversary with two weeklong Caribbean cruises, honoring the company's legacy with performances by some of the record label's original artists. We were booked on one of these celebratory cruises -- along with mainly women who have been fans of the record label and cruise company since the beginning. (Alas, my girlfriend Maebh and I were 6 and 4, respectively, when that first cruise set sail.) This wasn't just any ladies-only sailing -- it was a tribute to a history we hadn't lived.
Yet, despite occasionally feeling out of place, we couldn't help also feeling inspired seeing what our generation owes to the women before us. It was sweet to feel that we were part of a continuum of women, of feminists, or lesbians or whatever else we choose to call ourselves. Besides being a fun all-female vacation, the anniversary cruise was like a family reunion with a family we didn't even realize we had.
A Different Kind of Sea Day
We had three days entirely at sea, one at the beginning of the trip and two at the very end. Three full days at sea on a seven-day trip sounded like a lot ... until we looked through our catalogue of activities. There were traditional cruise-ship offerings like steel drumming and ballroom dancing, an always-bumping casino and a beautiful spa -- and then some less-conventional activities like erotic writing workshops.
Dilemma: Steel drumming and erotic writing were happening at the same time. Maebh and I opted to split our hour between the two activities in hopes that we'd come up with some naughty lyrics we could set to new Calypso tunes. Unfortunately, there were about half as many steel drums as aspiring drummers, so we went up to the top-floor Crow's Nest lounge for Erotic Writing with C.C. Carter instead. Carter's poems have been in more than a dozen anthologies, she's a regular performer at the Michigan Womyn's Music Festival, and, for a completely packed, standing-room-only writing workshop, she was able to give some pretty good, tangible instructions. There's nothing I quite feel compelled to share in my travelers' tales, but still, being in a room of women writing erotica on a boat was an experience worth noting. This is something you couldn't pull off on a straight-people cruise. Or you wouldn't want to. Or, at the very least, I wouldn't want to.
The crowd onboard was overwhelmingly couples, many older than 50. It was sweet to see because older lesbian couples tend not to be a demographic aggressively marketed to at most LGBT social events, even in big "gay Mecca" cities. That said, it left the solo chicks wandering around trying to figure out what to do with themselves amidst all the happy ladies in love. In solidarity, we joined up with a small pack of 30-something single gals and tried hitting some of the planned "solos" events, of which there were a few each day: usually just a specific dining table or pre-show meeting place so we could grab seats together. However, the Olivia Solos happy hours are probably not exactly what you're picturing, particularly if you have in mind anything resembling a gay men's singles mixer. Imagine things being significantly on the tamer, more sober, more clothed side, with more of an ambience of friendship and community-building than of flirtation. I spent most of the Singles Farewell Mixer talking with a 70-year-old retired nurse who had saved for the cruise over the course of a year.
One of the more interesting daytime events was the mass commitment ceremony that took place in the main showroom on the first day -- no need to sign up, register or even intend to actually commit yourself. We caught the tail end of the ceremony, as both new and long-married couples flooded out of the room with Champagne flutes in hand. In addition, a pro photographer with a portable studio was set up each day, taking couples' photos for purchase during the week. They were wonderful things to take for granted: an all-women's mass wedding and a wall full of all lesbian couples' photos.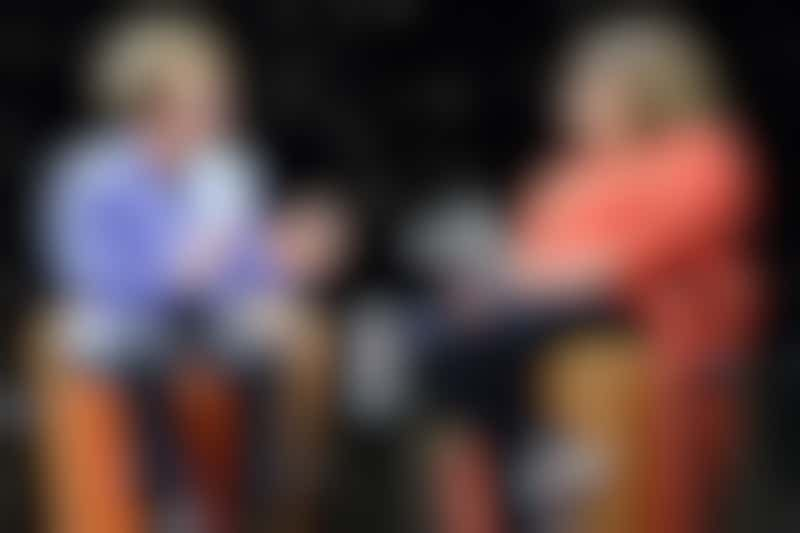 Billie Jean King Interview. Photo by Catherine Plato, Cruise Critic contributor.
Soaking Up the Sun on Half Moon Cay
Our first stop was on Half Moon Cay, a small island owned by Holland America. It's a private retreat exclusively for cruise ship passengers, so it was quite a thrill to transform it into our own private lesbian island. To step onto land with only women as far we could see was exciting; it was the first time that I could really feel Olivia's motto of "Feel Free." Dress how you like, do what you like, kiss whom you like, without a second thought.
We anchored early in the morning and took tenders to the island in groups of 50 or so, as the island is too small to have an actual port. We were greeted by a couple of sexy blond pirate girls who posed for photos as we approached the "village" of Half Moon Cay -- a small, faux-colonial array of buildings, including souvenir shops, a post office, a wedding chapel and a bar. It was the first of several times that week I would hear Cat Stevens' "Wild World" played on steel drums.
While many people choose to book excursions at Half Moon Cay, it's also a stop where you can pretty happily wander around, dabble in different things and not feel like your day was wasted (unlike stops in some of the flashy, heavily populated tourist cities). Many visitors rave about the snorkeling there, and kayaking, horseback-riding and glass-bottom boat tours are also popular. Our fellow cruisers who went horseback-riding gave us mixed reviews, from "amazing" to "scary" -- the horses apparently wade in some pretty deep water.
We took the day as an opportunity to soak up the sunshine among our fellow travelers, no itinerary needed, and know we were in a for a week of girls-only good times. No matter how many cruises you've been on, there's always something really magical about that first look across the blue sea and sky, and the feeling that you've actually arrived in the middle of nowhere -- except surrounded by lesbians, of course. The beaches there look exactly like you'd expect a Caribbean postcard to look, with water so clear that you can see the scales of the fish swimming around your ankles. If you really feel like indulging, consider renting a cabana or beach villa, though there are plenty of shady spots to sit in the sand for free along with the proletariat.
Lunch was a carnivore-/vegan-friendly assortment of Caribbean salads, barbecued meats and veggie burgers. We were eating, shaded by covered picnic tables, fluffy feral chicks nibbling at our crumbs beneath the table, when Maebh's attention was piqued. It was a steel drum version of "Don't Stop Believin'," and what could be a more quintessential Caribbean cruise anthem? We grabbed our food and relocated to the Captain on the Rocks Island Bar, where a five-piece Caribbean-esque band sang standard wedding-band fare while we downed rum punches.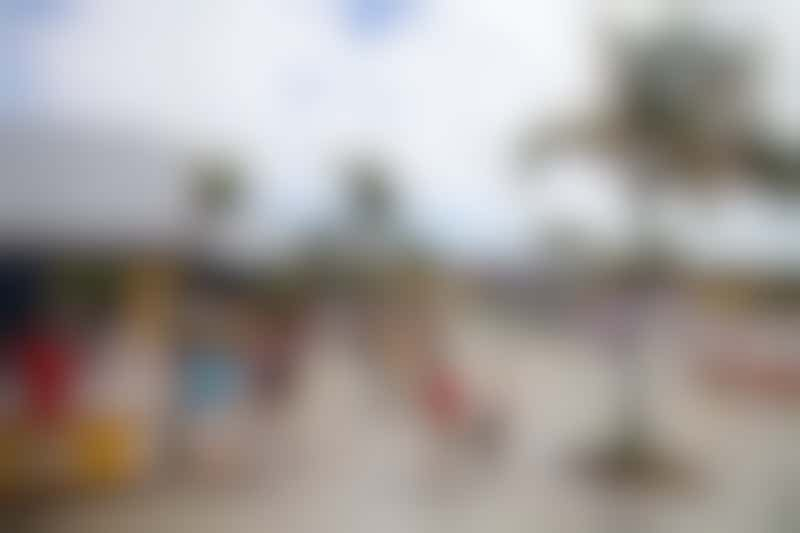 The Bahamas. Photo by Catherine Plato, Cruise Critic contributor.
If you're as pale as we are, half a day on Half Moon Cay was more than enough before it was time to get out of the sun and back to the open seas.
Our Homo Sweet Home for the Week
Nieuw Amsterdam accommodations gave us very little to complain about. The main attraction of our cabin was a nice-sized verandah that overlooked the Caribbean Sea. Our stateroom had a comfy queen bed and sitting area with a love seat and coffee table, making good use of the small space.
The cruise line's brochure boasted that the room had a tabletop "in-room water feature," which sounded ludicrously fancy, but it was slightly disappointing in reality and only worked for the first day. Other exciting perks were the fluffy bathrobes, the iPod dock and the flat screen TV with a menu of DVD's that we could have delivered to the room.
Food onboard was a bit hit or miss. We ate most meals from the Lido Deck buffet, as we found the Manhattan Dining Room to be unremarkable. Nieuw Amsterdam also features three reservations-only restaurants that offer table service dinners for an extra fee, but Maebh and I agreed that you ultimately paid more for the quiet atmosphere and the service than for better-quality food. The Pinnacle Grill, a steak and seafood restaurant, was our favorite of the three. We ordered Caprese salads, which were excellent, followed by mushroom ravioli, which was a little too heavy, but not bad. What made the meal really memorable was the sunset over the ocean right outside our window, enhanced by generous wine flights (for which we paid extra).
Tamarind, the top-floor Pan-Asian restaurant, had excellent service, stunning views and served food that I'd describe as good but not memorable. Canaletto serves Italian cuisine and was, frankly, awful -- we each ended up with a plate of some sort of straight-from-the-box noodles in a heavy cream sauce. Overall, I'd advise sticking to the options of the Lido buffet until you find you're too burned out from eating with 2,000 of your closest shipmates each night.
The fitness facilities were impressive, with a good range of cardio and weight equipment in a spacious room with panoramic views. I'd be much more inspired to work out at home if my gym was this beautiful. I noticed the gym offered a few group fitness classes throughout the week, too, though we didn't attend any. Were I to do my entire week over, I definitely would have taken advantage of the Greenhouse Spa and Salon -- particularly the hydrotherapy pool, which I always walked past with envy but never justified coughing up the money to actually try. It was essentially a big saltwater Jacuzzi in the center of the spa facility. They also offered a variety of massages, facials, hair and nail treatments.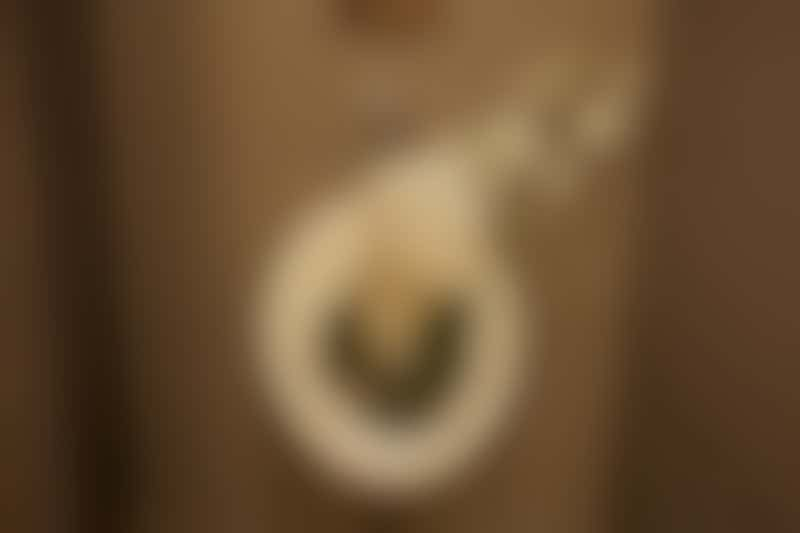 Orchid in Urinal. Photo by Catherine Plato, Cruise Critic contributor.
Snorkeling and Sipping in Aruba
You should definitely plan ahead for a day in Aruba, unless you really love casinos, souvenir shops, Louis Vuitton and tourist bars that play Jimmy Buffet. In which case, no need to plan, because you'll step onto shore, and all your dreams will have already come true.
Maebh had only ever been snorkeling off the coast of Ireland, so I felt she owed herself a day of Caribbean snorkeling. We and some of our fellow Olivians booked a ship-sponsored excursion with a tour group called Pelican for $59.95 per person. An Aruban man with a deep voice and an incomprehensible accent barked instructions and Aruba trivia at us for the first 20 minutes as we ventured away from shore. Then the boat sped off to a reef near the other end of the island. The boat had a section in front that was like a wide, flat lounge chair -- essentially a thick piece of mesh separating us from the water -- where we could relax and sunbathe on the trip. I climbed onto it the wrong way and got scolded. After we anchored, everyone was doled out flippers, masks, snorkels and life vests. I tried to jump in without my life vest and got scolded again. It was a little disappointing to have to wear a life vest the whole time, but we still got a great, up-close look at coral and rainbow-colored tropical fish. Someone even reported seeing an eel.
At the beginning of our trip, the captain insisted "No drinking before snorkeling," which implies that, yes, drinking after snorkeling is A-OK and to be expected. A cute Aruban cabin boy acted as the onboard bartender as we moved toward the dock, pouring us really stiff rum punches. We docked near a charming yet touristy restaurant sitting on a pier and ordered ahi ceviche, delicious if slightly overpriced, while our cabin boy kept delivering us unsolicited drinks from the boat. We ate and boarded, snuck in our last bit of complimentary alcohol and arrived back at port with several hours to explore the town of Oranjestad before we had to leave.
The area immediately surrounding the port doesn't offer much more excitement than, say, San Francisco's Fisherman's Wharf or Honolulu's Waikiki. We wandered a bit before sitting down to dinner at a charming but completely empty Dutch restaurant called de Suike. Two glasses of wine, shared portions of pasta and salad, and two coffees came out to about $50 (and, yes -- everywhere in Aruba seems to accept dollars), roughly what we would have paid at home.
Nothing afterward seemed especially inspiring in the way of nightlife, but the temperature was perfect, and it was sweet to walk back to the port past the Dutch colonial buildings. A few had neon, cursive letters scrawled against their facades: "I always thought that everyone is the same," said one, and "I count my blessings," said another a few blocks away. We couldn't decipher any pattern or theme; I guess it's an Aruba thing.
With a few hours left before all-aboard, we made two pit stops: first to the Crystal Casino, where I won nine cents on penny slots. Unlike Vegas casinos, though, you can't loiter around and pretend to play while people bring you free drinks. Next! It was onward to Local Store, a second-floor bar overlooking the sea, recommended by our waitress at de Suike. As we climbed the stairs to see where the action was at, "Who Booty?" blared from the speakers so loudly that we decided to take our booties to the more mellow, identical-looking tourist bar across the street. We drank $7 mojitos as we looked out across the Caribbean Sea and hurried back to our ship just in time.
Getting Cultured in Curacao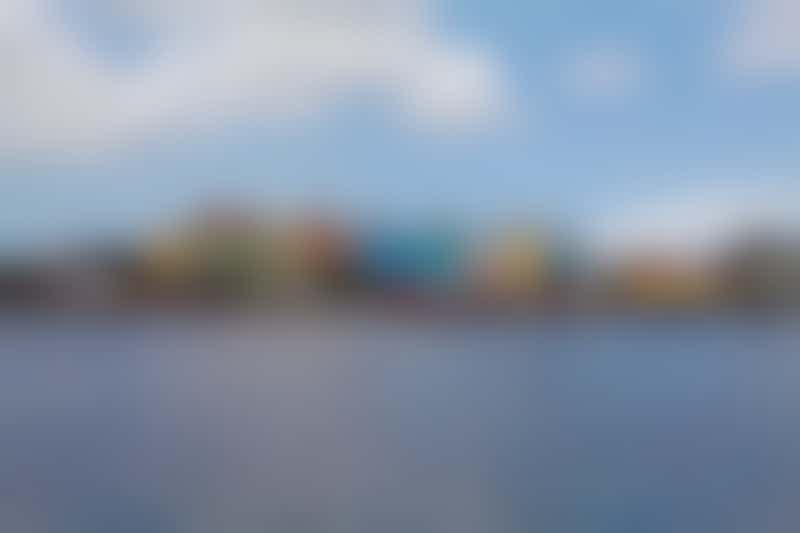 Curacao. Photo by Catherine Plato, Cruise Critic contributor.
While it's nice to have a game plan in Curacao, it's not as necessary as itis in Aruba. We wandered the city of Willemstad, checked out some of the famously colorful Dutch colonial architecture and stopped into the Jewish museum. Here's something new we learned: Curacao is home to one of the oldest synagogues in the Americas, and the earliest Jews settled there in the 1630's. With a $10 entry fee (yep, they take dollars), you can visit the two-story museum and learn about some of the original Jewish families to settle in Curacao. You can also visit the synagogue itself with its sand-covered floors.
After lunch at an overpriced but tasty Italian sidewalk cafe, we cabbed over to the Cabana Beach Club, where we spent the remainder of the day. It's one of the closest beaches to central Willemstad and has an admission price of a few dollars, or you can pay a little more to have a shaded bed right on the beach. Maebh and I ordered cocktails from the bar and settled onto one of the beach beds to watch the ocean waves and the throngs of beautiful Dutch tourists surrounding us. If you only have a day in Curacao, this is a nice, easily accessible place to eat, drink and swim during the day, and party in the evening when the D.J.'s show up. But we had our own dance party waiting aboard the ship.
The Nights at Sea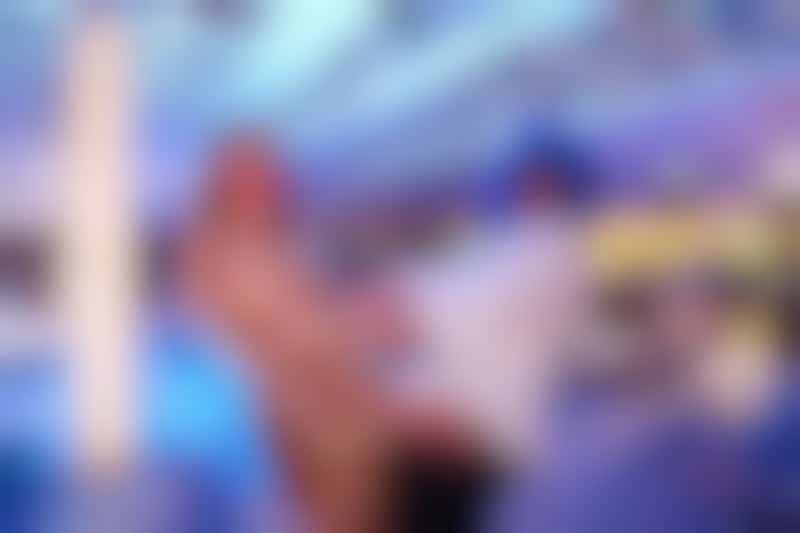 70s Girls. Photo by Catherine Plato, Cruise Critic contributor.
She was in for a surprise. Olivia cruisers took karaoke extremely seriously, with at least one professional singer in the room and comedians Julie Goldberg and Mimi Gonzalez as the celebrity MC's. Singing cheesy love songs with all the pronouns appropriately changed was just another of the small joys of being in an all gay-girls group. Olivia cruisers love country, we learned. We heard "Redneck Woman" and "Goodbye Earl" at least once each night -- by night three, we groaned every time we heard the opening notes. Maebh and I wowed the crowd, or ourselves at least, with a duet of Cyndi Lauper's "Time After Time" and joined forces with friends for Destiny's Child's "Stronger."
Because it was the 40th anniversary, Olivia worked hard to recruit the very best lesbian entertainers, particularly those who had been involved with the company since its early days, as well as some of the "big names" in lesbian music and comedy (which, of course, we realize are not the same as being a "big name" in non-lesbian entertainment). We caught performances by old-school lesbian faves Suede, Diane Davidson and Sweet Baby Jai on the main stage and a late night Zoe Lewis show up in the Crow's Nest Lounge. Lewis was one of the musical highlights of the week for me, with her jazzy, gypsy-ish performance that translated really well to a live bar show. We were bummed to miss ex-Ani DiFranco bandmate Julie Wolf, but there seemed to be at least one too many things going on at any given moment.
The final night's performers were the original Olivia artists, Meg Christian and Cris Williamson, who have been with the label since its very first release. The women played a few duets, some solo tunes (including some spiritual songs inspired by Meg Christian's years spent in an ashram) and ended their set with a mass sing-along of Cris Williamson's "Song of the Soul," which is the classic Olivia Records anthem, if there is one. Simple and easy to sing with ultimate feel-good lyrics, the song filled the room with a total second-wave lesbian sing-along love fest. Maebh and I joined other couples dancing in the aisles, and no matter what generation we identified with, this felt like our moment, all of "our" moment.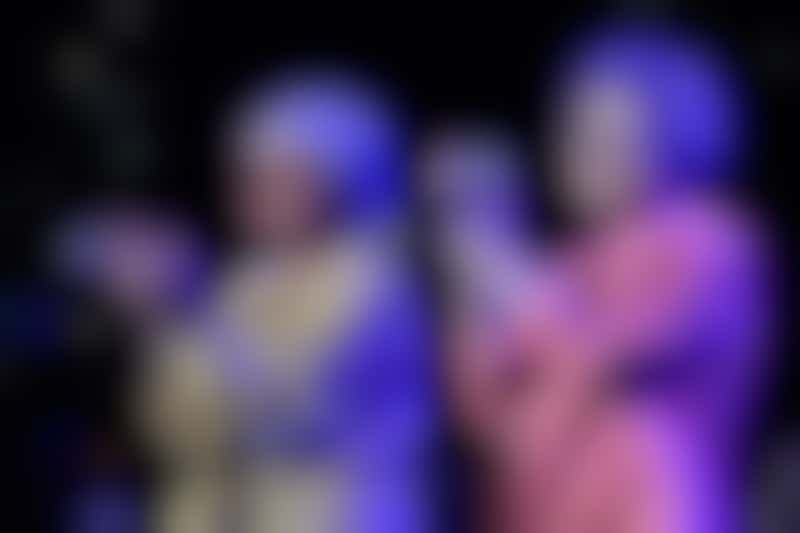 Meg Christian and Cris Williamson. Photo by Catherine Plato, Cruise Critic contributor.