Alaska is one of the planet's truly amazing places, and it's tough to think of a better way of experiencing the Inside Passage than by cruise ship. The great news for cruisers is there are plenty of options for sailing Southeast Alaska, from some of the biggest ships in the world to small vessels that carry 100 people or fewer.
The bigger Alaska ports are popular for a reason: Ketchikan, Juneau, Skagway and Sitka are modern, tourist-friendly and offer a taste of the wildlife that drives visitors to the 49th state. It also doesn't hurt that they have large cruise piers able to accommodate the biggest ships.
But don't discount Southeast Alaska's smaller ports, those little gems you'll find on some luxury or expedition cruise ship itineraries to the Last Frontier. Small-town Alaska ports like Kake, Wrangell, Petersburg and the like are incredible destinations in their own right.
Here's why should pick a cruise that features small Alaska towns:
You'll Get a Real Taste for Alaska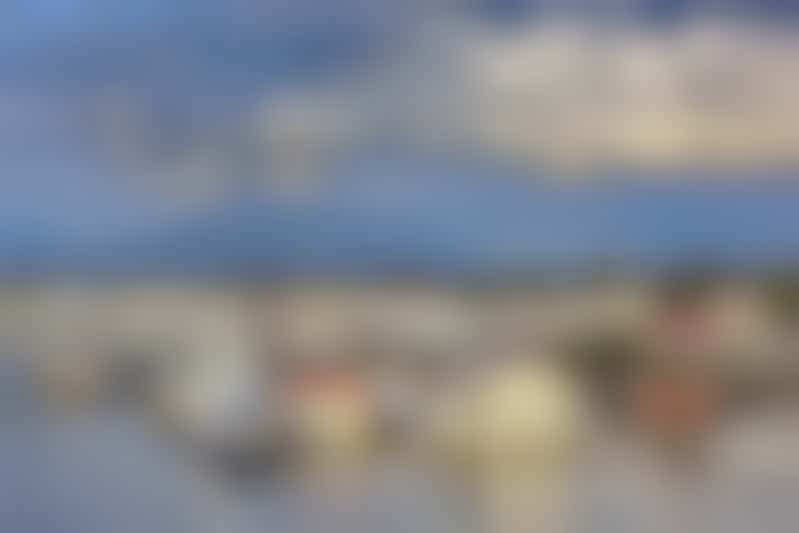 Petersburg (Photo:Florence-Joseph McGinn/Shutterstock)
Some of the bigger ports the larger cruise lines visit are loaded with seasonal workers, who live in Alaska only during the busy tourist season, April through September or October. But visit a small town, and you'll meet people who live and work there year-round. This offers the opportunity to get a sense of what living in Alaska is really like.
We visited Petersburg, population 3,200, on a late-season cruise on American Queen Voyages' Ocean Victory and took in a dance performance by about two dozen children. At the end, we had the chance to hear from the kids and ask questions. They talked about what they loved about living in Alaska, and the answers were sometimes surprising. Sure, wildlife and exploration were at the tops for many, but we learned about "muskeg jumping" -- leaping into the state's moss-covered bogs with no idea how deep or mud-filled they are -- and how commercial fishing is a part of life from a young age.
One precocious teen told us, "I'll be honest: Living here suuucks." He lamented the lack of things to do, but then we learned about how playing school sports required flights to a rival school for overnight "camping" in their opponents' gyms. (The dance instructor told us the sentiment is common for teens, who often leave when they can but almost always return to settle down in Petersburg.)
The reality is, you'll be hard-pressed to find this kind of genuine interaction in a port where Alaska is a bit glossier, and tourism is such a driving force.
Cruise lines that visit Petersburg include American Cruise Lines, American Queen Voyages, Hapag-Lloyd Cruises, Hurtigruten, Lindblad, Swan Hellenic and Windstar.
You'll be Exposed to Native Culture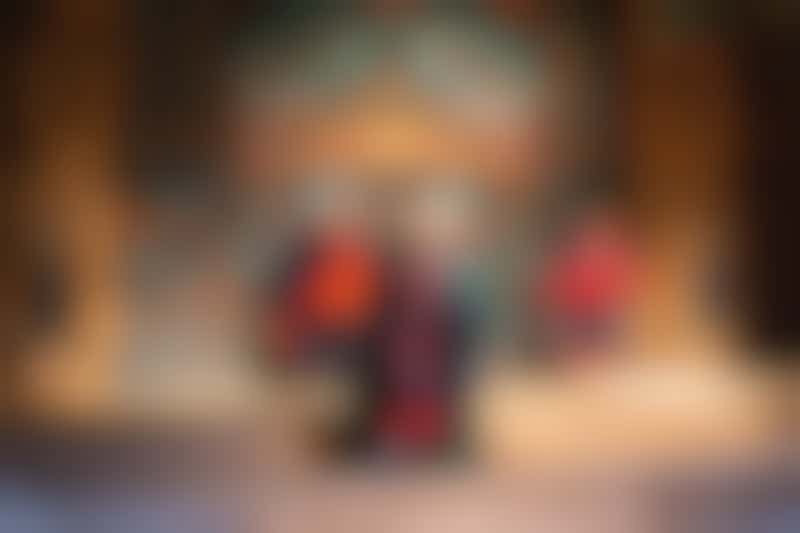 Tlingit performances in Ketchikan at Saxman Village. (Photo: Aaron Saunders)
The indigenous people of Alaska are an integral part of the state's history and culture. The Tlingit, Eyak, Haida and Tsimshian tribes are so intertwined with Southeast Alaska, they continue to shape the very landscape of the state.
If you're visiting Alaska on a small-ship cruise, chances are, you'll learn about the culture onboard your ship, which likely will host an indigenous speaker, who will talk about a range of topics, from history to art and culture to daily life in Southeast Alaska.
A visit to a small Alaska town further cements these connections. Visit Kake, and you will see the world's tallest totem pole. The 132-foot-tall totem pole, erected in 1971, was created by a trained Native carver and raised in a traditional ceremony. Kake's traditional totem poles were cut and burned in 1912, so this totem pole is symbolic of healing.
We visited Kake on our Ocean Victory sailing, and we met Falen Mills, a Tlingit Native, who spoke about her community and its rich history. We also visited the fire hall there, where Falen's brother Robert K. Mills was carving a new totem pole, which would be displayed in Juneau. Mills being chosen to create such an important piece of art was a point of pride for the village.
The port stop further connected to our onboard programming; a Native speaker talked about the artwork and its symbolism. Seeing it in person drives home that lesson and the messaging around the significance of this kind of art.
Cruise lines that visit Kake (Kupreanof Island) include American Queen Voyages, Scenic, Swan Hellenic and Ponant.
You'll Avoid the Crowds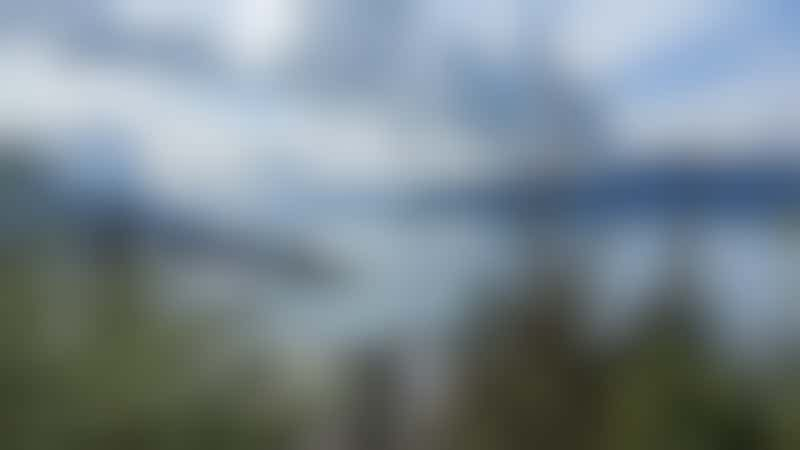 Wrangell, Alaska, is a popular stop on Alaska cruise itineraries. (Photo: Colleen McDaniel)
On any given day during the high season, ports like Ketchikan can host five or more large cruise ships. With a year-round population of about 8,200, guests pouring off these ships can instantly triple that number.
All those people naturally will be taking part in the same activities, and even a walk around town will have you elbow to elbow with other travelers looking to explore.
When you visit a village like Wrangell (population 2,500), it's likely your ship will be the only one in port. And if you're on a small ship, you won't feel like you're battling for space. You probably won't see lines out the door for restaurants or bars, and you can move freely from one spot to the next.
The bars and shops are authentic, and from the cruise pier it's an easy stroll to Petroglyph Beach, with its ancient rock carvings. Other soft-adventure day hikes, like the trail at Rainbow Falls, are a welcome respite from the larger, busier Alaskan ports of call.
Norwegian Cruise Line set up shop here in 2004, adding Wrangell as a port of call on itineraries aboard Norwegian Sun. The big-ship life didn't take. Today, the town is happy to welcome smaller luxury and expedition cruise ships.
Cruise lines that visit Wrangell include American Queen Voyages, Hapag-Lloyd Cruises, Hutrigruten, Lindblad, Oceania, Scenic, Seabourn, Silversea, UnCruise and Windstar.
You Can Set Your Own Agenda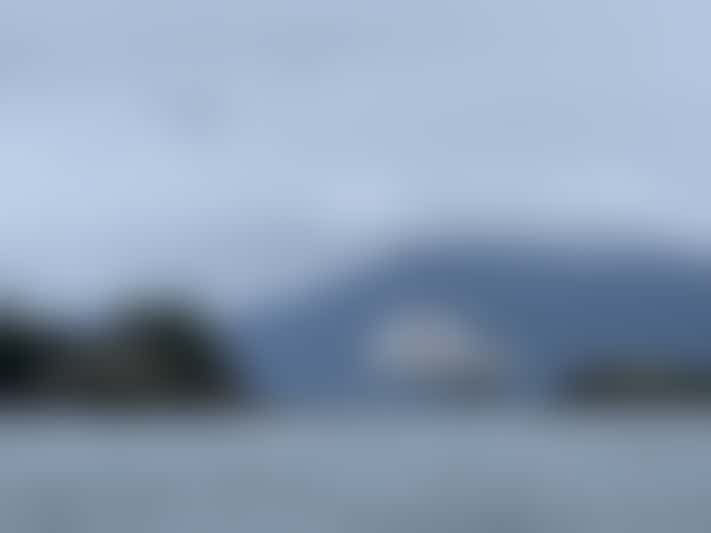 American Queen Voyages' Ocean Victory in Alaska (Photo/Jeri Clausing)
One of the best things about visiting Alaska's small towns is the opportunity to do what you want, when you want. Sure, you can -- and should -- book a shore tour, but if you really want to explore on your own, you absolutely can, without difficulty.
Many of these towns offer short hikes that are accessible from the port area. In Wrangell, for example, Mt. Dewey trail, a short but scenic hike, is less than a half-mile from the port. Petersburg offers a beautiful wood-planked boardwalk that takes you over muskegs and through great scenery. And it's just a short walk from the dock.
Want to grab a burger or pizza in town? You've got the time and luxury of being near virtually everything. Shops, restaurants and bars are open, and you'll get free and open access. Like many of the big ports, the small towns have seasonal hours, so when tourists are in town, hours are extended.
We love Alaska for all its wonderful ports, big and small. It's a destination we look forward to returning to again and again. But if you're looking for something a bit off-the-beaten path, it's tough to beat its charming small towns. You'll come away feeling like you got a better sense of the true Alaska, and you'll remember those gems, which simply stand out, just a little bit longer.