Price
You may assume that it will be difficult to make a price vs. value comparison between Oceania, an ultra-premium line, and the highly regarded luxury line, Seabourn. But it may be easier to do than you think.
That's because, pricing wise, Oceania has come to the table with its OLife promotion that packages airfare with your choice of perk (free shore tours, a beverage package or onboard credit), and the line already offers free Wi-Fi and free specialty dining with its cruise fare. So if you are comparing Oceania's OLife fare with Seabourn's general fare, it will be a pretty even comparison.
Things aren't as cut-and-dried when it comes to the actual cruise experience though. Seabourn's ships are smaller and more intimate than Oceania's, and that leads to more personalized attention, spacious accommodations and an overall more luxurious-feeling voyage.
Choose Oceania if you want more control over what you're paying for.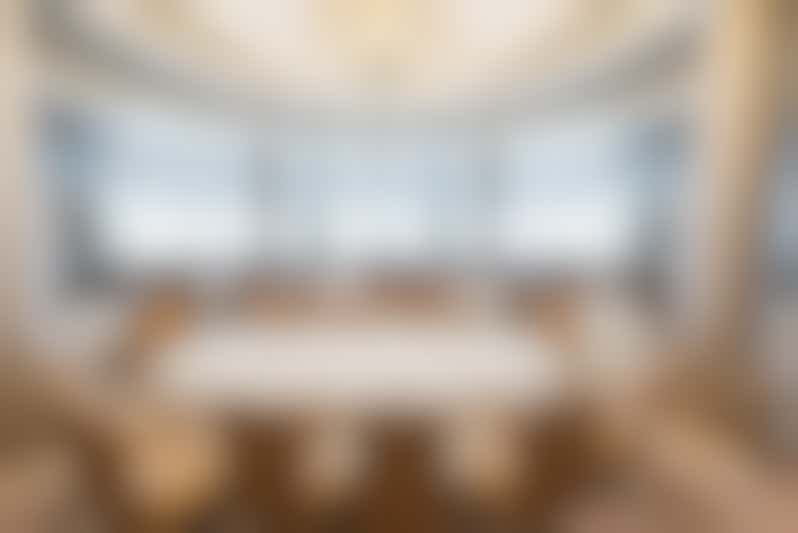 Oceania is more inclusive than a mainstream cruise line, but does not bundle as many extras in its prices as a higher-end line like Seabourn. Oceania's cruise fares include free shuttle service from ship to city center in many ports of call; unlimited soft drinks, bottled water, specialty coffees, teas and juices; unlimited Wi-Fi access; meals at all of the ship's specialty restaurants; and free room service 24/7.
While some cruisers hate paying for "extras" onboard, it's actually a feather in Oceania's cap. You can decide whether you'll pay extra for alcoholic beverages, shore excursions or a fancy wine-pairing dinner at La Reserve.
Note that nearly all of Oceania's itineraries are eligible for the line's ongoing OLife Choice promotion, in which cruisers receive free airfare plus one perk of choice: either shore excursions (the number of which is dependent on the cruise you select), a House Select beverage package (see below) or onboard credit. That means you can choose to pay for some extras out of pocket or book an OLife fare and select the onboard credit as your perk. Then, you can apply that credit wherever you see fit: to pay your bar bill, gratuities or shore excursions.
Beverage and shore excursion packages also take the sting out of high drink and tour prices for passengers who ordinarily spend a lot on these extras. Note that packages don't necessarily cover every excursion, and you'll still need to sign a check each time you order a drink onboard.
Choose Seabourn if you prefer a cruise fare that is more inclusive so you don't have to sign chits all day long.
Seabourn's cruise fare includes passage aboard its intimate ships as well as quality entertainment (such as the enjoyable "An Evening with Tim Rice") and all meals; there isn't even a surcharge for the line's excellent restaurant from celebrity chef Thomas Keller. And if you love caviar, you can order it anytime onboard; it's always complimentary.
The fare also includes open bars throughout the ship, offering fine wines, beer and spirits (although there is an additional list of select vintages and spirits that do cost extra). Soda, coffee, tea, iced tea and juices are also included, as is an in-suite bar setup that's filled with your personal preferences to enjoy in your room throughout the voyage. Seabourn says tipping is neither required nor expected onboard.
Seabourn doesn't include airfare in its cruise fares, and you also must pay for internet access onboard (unless you're staying in a premium suite, where it's included). Other activities, such as shore excursions and spa treatments, cost extra -- but they do on Oceania, as well.
Or if you're a solo traveler.
Solo travelers on Seabourn can expect to pay a supplement that is 75 percent more than the double-occupancy fare for ocean-view, veranda, penthouse and penthouse spa suites, and 100 percent more for premium suites. The line also offers single guarantee fares for just 50 percent more than the double-occupancy fares; with this pricing, Seabourn (not the passenger) will choose the stateroom location, and availability is limited.
Oceania normally charges singles 100 percent above the advertised per-person, double occupancy cruise fare -- though it does sometimes offer a break on select voyages.
Or if you want an authentic luxury experience, a decent-size cabin and plenty of free drinks.
When you perform a back-of-napkin computation comparing similar voyages on the two lines, you might find that Seabourn is the same price -- or even cheaper -- than the premium option proffered by Oceania.
Start by comparing comparable staterooms. Seabourn's entry-level Ocean View Suite is 295 square feet. You'd have to go all the way up to a Penthouse Suite on Oceania's R-class ships (Insignia, Nautica, Regatta and Sirena) to get similar space of 322 square feet. Aboard Oceania's O-class ships, Marina and Riviera, you could opt for a Veranda Stateroom or a Concierge Level Veranda Stateroom, both at 282 square feet, or a Penthouse at 420 square feet.
Seabourn's cruise fare includes complimentary open bars throughout the ship, with fine wines poured at both lunch and dinner. You also get a complimentary welcome bottle of Champagne as well as an in-suite bar setup stocked to your preferences. You'll need to factor in paying per alcoholic drink aboard Oceania or buying a beverage package. When you calculate the fare on Oceania, don't forget to subtract the credit you'll receive for booking your own airfare; then you'll be able to make a true apples-to-apples comparison of these two lines, as Seabourn does not include airfare in its base fare.