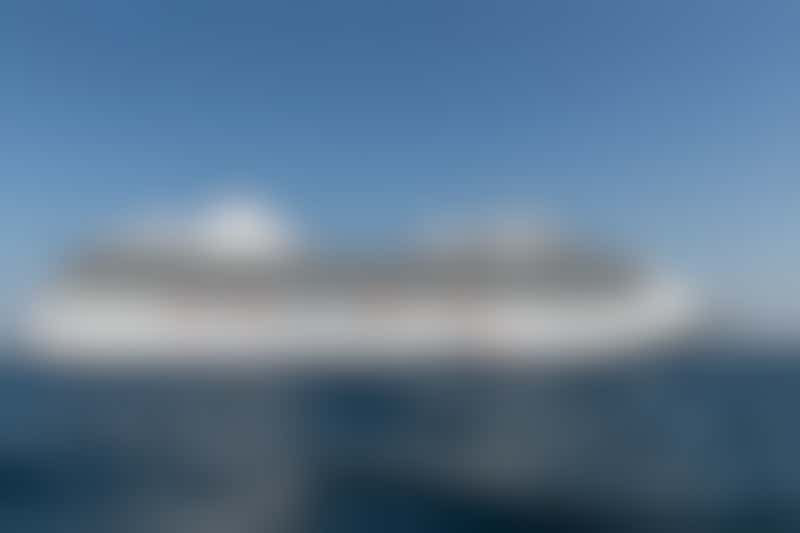 Riviera (Photo: Cruise Critic)

Who is Oceania Cruises' CEO? Robert J. Binder (2016 –)
What year was Oceania Cruises founded? 2002
Which vessels are in the Oceania Cruises fleet?
Insignia

Marina

Nautica

Regatta

Riviera

Sirena
See the complete list.
---
Cruise industry veterans Frank Del Rio and Joe Watters -- former heads of Renaissance Cruises and Crystal Cruises, respectively -- along with Bob Binder founded Miami-based Oceania Cruises in 2002. The line started by chartering two ships. The 684-passenger ships, named Regatta and Insignia, were the former Renaissance Cruises R1 and R2, which had been purchased by a company called Cruiseinvest when Renaissance Cruises went bankrupt. The goal was to build a cruise line that emphasized a destination-intensive floating-hotel experience with top-notch food and superior service on small ships. Regatta entered service in July 2003, with Insignia following in April 2004.
In late 2004, Oceania chartered a third former Renaissance Cruises ship, R5, from Cruiseinvest and named it Nautica. The ship entered service in November 2005. The following year, Oceania purchased all three ships for an aggregate sum of $375 million.
In 2007, Oceania was acquired by New York-based Apollo Management, LP, an investment company that specializes in private equity, debt and capital markets. Quickly following the acquisition, the line placed orders with Italy's Fincantieri shipyard for its first 1,250-passenger new-builds. While owned by Apollo, the line was managed by Prestige Cruises International, along with luxury sibling Regent Seven Seas Cruises.
In February 2011, the line's first new-build, Marina, was christened, and a nearly identical sibling, Riviera, debuted in May 2012. From 2012 to 2014, Oceania also leased out Insignia to Hapag-Lloyd Cruises, where it sailed under the name Columbus 2. In 2014, it returned to Oceania.
Also in 2014, Norwegian Cruise Line acquired Prestige Cruises International from Apollo Management. Oceania and Regent joined into the larger company, the publicly traded corporation Norwegian Cruise Line Holdings Ltd. Del Rio is now the larger corporation's chief executive officer and president.
In the same year, Oceania Cruises spent more than $50 million to refurbish the original trio of vessels, which were originally built in the late-1990s.
Another ex-Renaissance ship, R4, joined the Oceania fleet in 2016. The line acquired the ship from Princess Cruises (where it had sailed as Tahitian Princess, then Ocean Princess) and renamed it Sirena. While identical in size to Insignia, Nautica and Regatta, Sirena has a slightly different set of restaurants onboard.
In 2019, Oceania announced an order for two 1,200-passenger ships in a new class (Allura Class), scheduled to launch in 2022 and 2025.
Show Oceania Prices