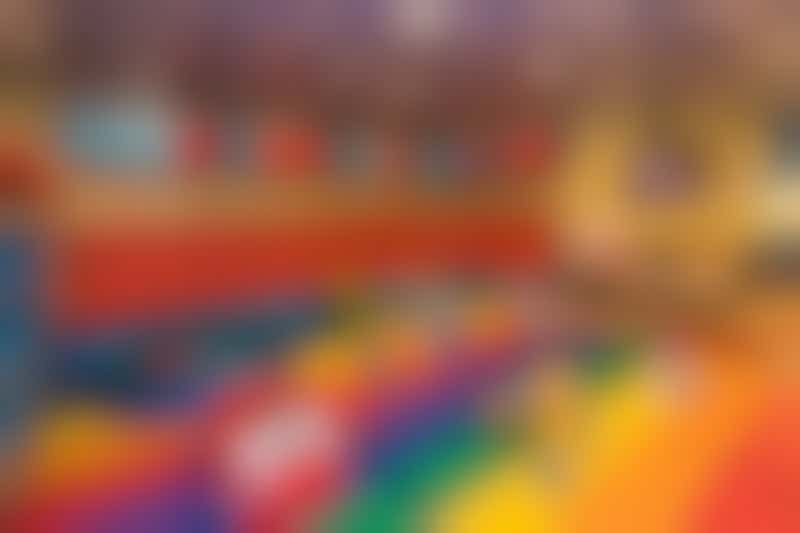 Royal Babies and Tots Nursery on Oasis of the Seas (Photo: Cruise Critic)
Royal Caribbean's 5,400-passenger Oasis of the Seas features extensive onboard spaces dedicated solely to the line's bread-and-butter cruise passengers -- kids.
Oasis of the Seas' Youth Zone neighborhood spans more than 28,700 square feet and includes Kids Avenue, a central boulevard housing dedicated to Adventure Ocean (11 and younger) spaces and themed play areas; a nursery for infants and toddlers (6 months and older); and a teen area that will keep the moodiest of cruisers happily distanced from annoying parents and younger kids. The Youth Zone is still one of the largest kids facilities afloat. For example, it's some 4,000 square feet larger than the spaces on Royal Caribbean's Freedom-class ships.
So what can young cruisers expect onboard Oasis of the Seas? Read on to find out, and check out our photo album for pictures of the Youth Zone and other onboard spots.
Dedicated Activities and Play Spaces
Royal Caribbean offers arts and crafts activities, scavenger hunts, talent shows and other scheduled and guided age-specific activities to three Adventure Ocean program age groups, each with its own space: Aquanauts, 3 to 5; Explorers, 6 to 8; and Voyagers, 9 to 11.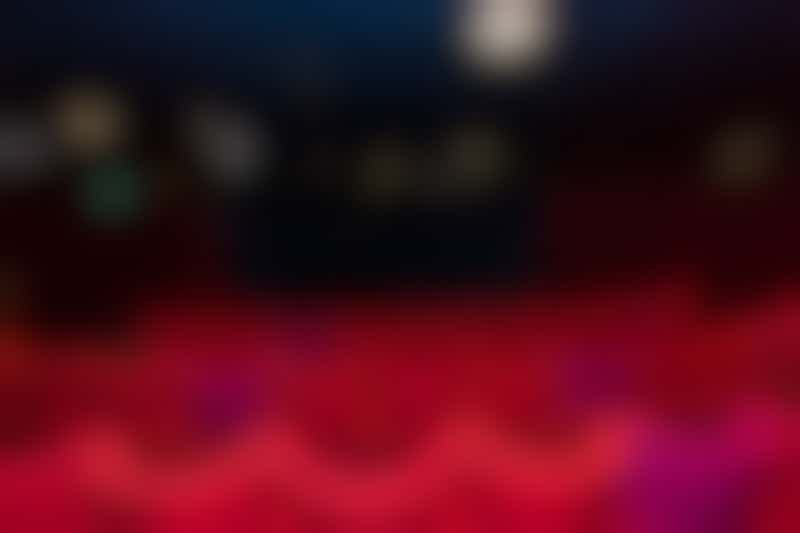 Adventure Ocean Theater on Oasis of the Seas (Photo: Cruise Critic)
Kids Avenue
The Kids Avenue, located toward the front of the ship on Deck 14, serves as the main promenade for cruisers between the ages of 3 and 11 to access the various Adventure Ocean areas. Along the Avenue are dedicated spaces for each of the three age groups, as well as several common play areas. The Adventure Ocean Theater was the first-ever theater at sea just for kids, complete with a stage and curtains, audience seating and state-of-the-art production equipment. Kids can take drama classes and overcome their fear of stage fright in talent shows and theatrical productions.
In a twist on adult-oriented enrichment trends, Royal Caribbean offers kid-friendly classes in the Workshop, covering topics like scrapbooking and jewelry design. The Adventure Science Lab, a fully-equipped lab, is the place for conducting those delightfully rudimentary science experiments (e.g., baking soda volcanos). "Play" is a circular area where more active kids can participate in a variety of sports and games (indoor soccer, team building sports, etc.), and the Kid's Arcade is a dedicated arcade space just for the under-12s.
The Nursery
For the youngest passengers (6 months is the minimum age to cruise on Oasis), Royal Caribbean offers the Royal Babies and Tots nursery, which debuted on Oasis. Open daily, the space serves as a fully staffed nursery where parents can leave kids in the care of trained professionals, for a fee. It's also a venue for hosting various playgroups created by Fisher-Price and Crayola. Free play is offered daily, so parents and children can chill together with a variety of Fisher-Price developmental toys.
Teen Zones
For the teens, Royal Caribbean offers two dedicated spaces: Fuel and The Living Room. The Living Room boasts a "mocktail" bar, offering alcohol-free concoctions; Scratch DJ 101 classes, where kids can learn to spin crazy beats; and video game TVs on the wall. Fuel is a disco and hangout space with a dance floor. An outdoor deck space -- for open-air teenage mingling -- is adjacent to these teen spaces.
The Boardwalk carousel on Oasis of the Seas (Photo: Cruise Critic)
Shipwide Fun for Kids
Royal Caribbean has always excelled in creating energetic recreation activities. Though accessible to all ages, these naturally appeal to teenagers, long one of the most difficult travel demographics to reach. Oasis of the Seas builds on this Royal Caribbean tradition with two FlowRider surf simulators, a zipline, two rock climbing walls, mini-golf,  a sports court and an ice skating rink.
The other neighborhoods also have their own kid-friendly offerings. The Boardwalk boasts a vintage carousel and traditional carnival games. The Challenger's Arcade features the latest video games. The Pool & Sports Zone has the popular H2O Zone water park for the little ones, complete with their own bubbling warm tubs. In the Vitality Spa and Fitness Zone, teens and tweens can enjoy a menu of spa options specially tailored for them at the Vitality at Sea Spa.
Click for photos of Oasis of the Seas' family-friendly spots.
--Updated by Chris Gray Faust, Senior Editor
Shop for Oasis of the Seas Cruises