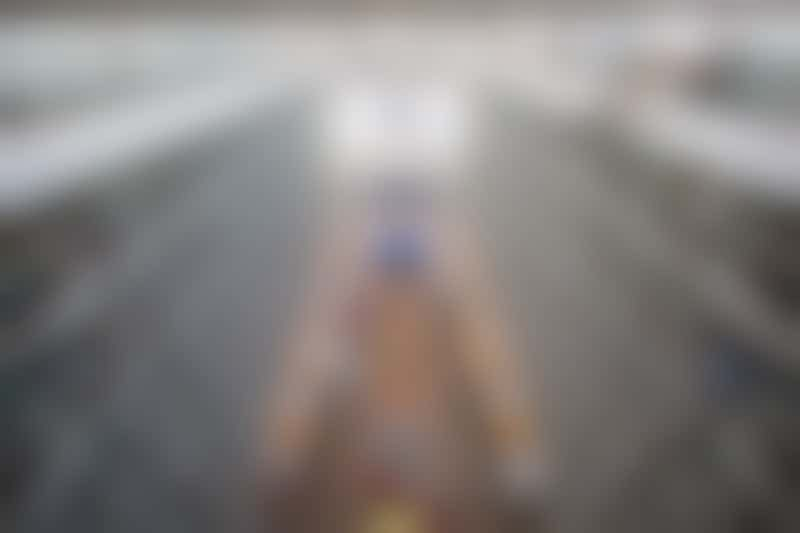 A zipline view of Oasis of the Seas (photo: Cruise Critic)
Curious about Oasis of the Seas, the 225,282-ton, 5,400-passenger floating island that reinvented Royal Caribbean's definition of megaship? We've got in-depth information on Oasis' neighborhoods, including foliage-filled Central Park (12,175 plants); innovative two-deck Loft Suites; roughly 20 onboard dining options; Caribbean itineraries and more.
Ship Stats
Gross Registered Tons: 225,282
Passengers (Double Occupancy): 5,400 
Passengers (Max Occupancy): 6,680
Crewmembers: 2,196
Length: 1,187 feet
Width: 208 feet
Height: 213 feet (above the waterline)
Godmothers: Shawn Johnson, Daisy Fuentes, Jane Seymour, Michelle Kwan, Gloria Estefan, Darra Torres and Keisha Knight Pulliam
Wacky Oasis Facts
The ship contains 3,300 miles of electrical cables -- roughly the width of the U.S.

110,231 pounds of ice cubes are made daily.

Central Park has 12,500 plants, 62 vine plants, 56 trees and bamboo.

The AquaTheater pool is 17.9 feet deep and is one of the largest pool at sea.

4.7 million pounds of fresh water are consumed in 24 hours.

The ship has 7,000 works of specially commissioned artwork.

There are 20 chefs, 222 cooks and 102 sanitation and cleaning culinary crew.

All breads and pastries are made fresh onboard. The bakery has a machine that makes 4,000 rolls an hour.

Consumption in an average week: 15,600 pounds of beef; 16,000 pounds of chicken; 18,000 pounds of potatoes; 8,000 gallons of ice cream; 10,200 bottles of beer; 86,400 eggs; 45,000 pounds of fresh fruit; 62,000 pounds of fresh vegetables; 2,225 bottles of wine; 3,500 bottles of water; and 18,000 slices of pizza.
Learn More About Oasis of the Seas
Shop for Oasis of the Seas Cruises