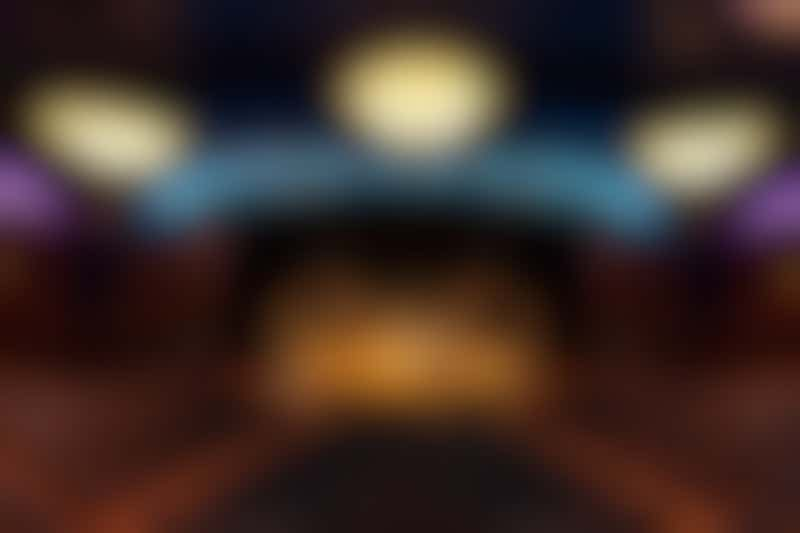 Opal Theater on Oasis of the Seas (Photo: Cruise Critic)
Looking for a place to party onboard Royal Caribbean's Oasis of the Seas? You have several choices.
The centrally located Entertainment Place -- down the stairs from Deck 5's Royal Promenade -- features a main plaza with entrances to a variety of nighttime venues designed to suit as many tastes as possible. And if you like to have your entertainment lined up in advance, you can pre-reserve seats at shows up to three months prior to your sailing date.
Here's what's to expect, entertainment-wise:
Dancing
Passengers can spend the night working up a sweat at Blaze, a fire-themed nightclub ("burning" hot flame doors, "charred" threshold, etc.).
Those with dance fever of a different variety might want to head to the two-deck Dazzles, a dance lounge featuring musically themed evenings, such as 1940s big band, disco and ballroom. Dance lessons and competitions also take place there. Dazzles (actually located on decks 8 and 9, between Central Park and the Boardwalk) has floor-to-ceiling windows, offering views of the Boardwalk and AquaTheater.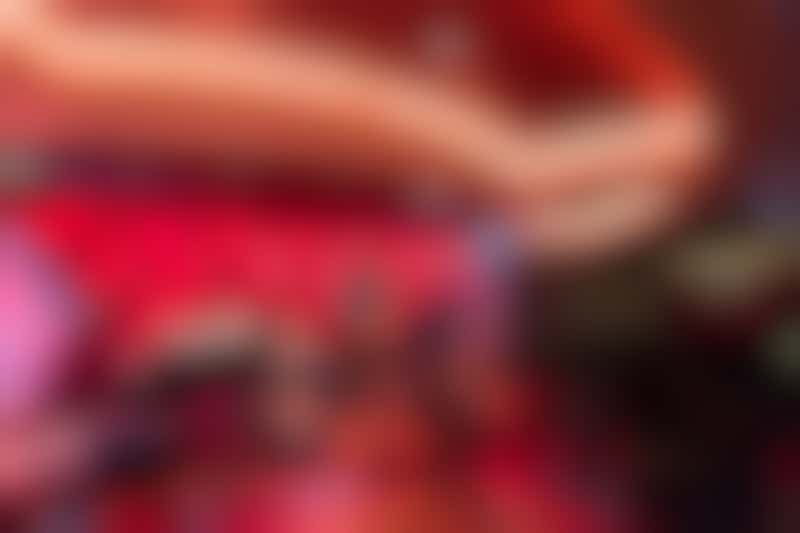 Jazz on 4 on Oasis of the Seas(Photo: Cruise Critic)
Music
Jazz on 4 is a small lounge showcasing live jazz and blues. The design, inspired by prohibition-era Chicago, features walnut paneling, plush sofas and chairs, and velvet drapes. This is where the for-free Prohibition theme party is held once per sailing.
Comedy
Comedy Live is the ship's standalone comedy club, featuring family comedy, as well as adults-only stuff. Headline acts interact with the audience. The spot has an underground theme, with decor inspired by a New York subway station -- bright and casual furnishings, glazed tiling and a subway system map plastered on the ceiling.
Shows
The Opal Theater is Oasis of the Seas' state-of-the-art 1,380-seat main stage. Entertainers make their entrances from "unexpected locations around the venue and perform aerial acrobatics." The Opal Theater also features a version of the Broadway hit "Cats."
And back by popular demand from the Freedom Class is Studio B, Royal Caribbean's at-sea ice skating rink. It hosts ice shows and themed events.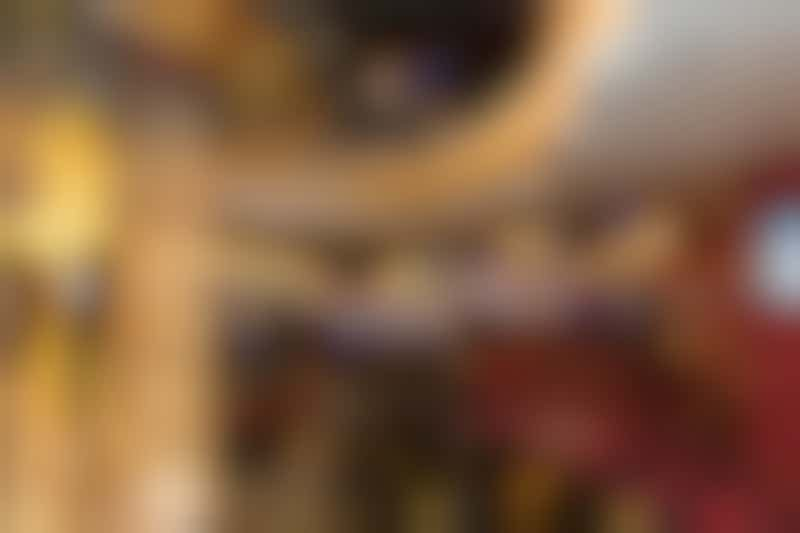 Casino Royale on Oasis of the Seas (Photo: Cruise Critic)
Casino
Oasis of the Seas features the largest and most sophisticated casino afloat: Casino Royale. The themed walkway entrance, The Hall of Odds, explores the history of gambling. Design elements include dramatic sculptures, crystal chandeliers, and hues of amethyst, aquamarine and ruby. As for the meat and potatoes of the casino, you'll find 450 slot machines; extensive table games including Blackjack, roulette, craps, and Caribbean Stud Poker; a bar and lounge area; a sports book; a poker room; and a players' club.
Click for more photos of Oasis of the Seas' entertainment venues.
Shop for Oasis of the Seas Cruises