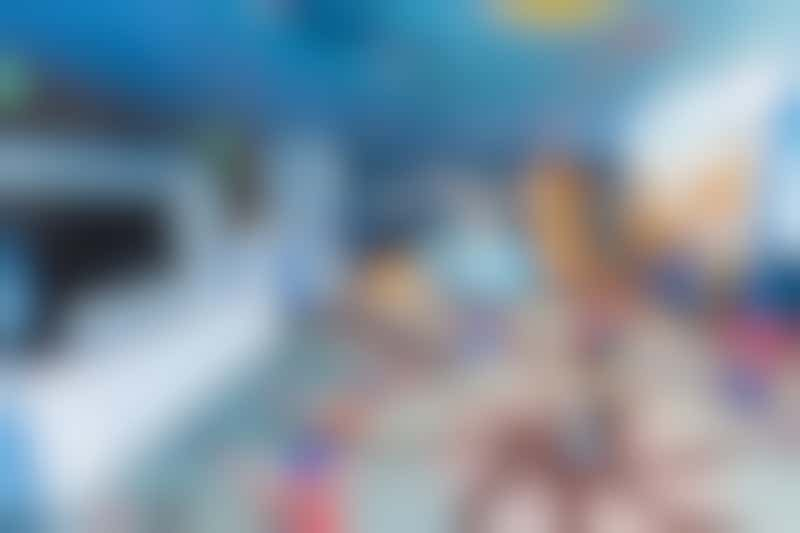 Camp Ocean on Carnival Freedom (photo: Cruise Critic)
Parents cruising on Carnival shouldn't have to feel guilty about spending a night or two away from their little ones. The Night Owls program gives moms and dads a chance to enjoy the ship's late-night fun -- or a little quiet time under the stars -- while kids are treated to the ultimate slumber party.
What It Is
Carnival Night Owls is an after-hours babysitting service for children ages 6 months to 11 years old. Every night, from 10 p.m. to 1 a.m., Camp Ocean kids' clubs across the fleet transform into a supervised pajama party, complete with movie time, toys, board games, giveaways and room service snacks; 6- to 11-year olds also enjoy video games and arts and crafts. Kids sleep on pillows and blankets (cots are not available), while infants are provided with pack-and-plays. Note: Unlike Camp Ocean's daytime program, Night Owls does not divide kids by age group.
Night Owls is supervised by Carnival's Youth staff, who have years of experience working with children, have undergone extensive training and background checks and are certified in CPR and able to provide basic first aid.
To sign up, parents must visit the youth center during the day. If no children are signed up for Night Owls by 11 p.m., that night's service will be canceled.
Price
Carnival Night Owls costs $6.75 per hour, per child, plus a 15 percent gratuity. There is no discount for siblings.
Ships
Night Owls is available on all Carnival cruise ships.
See photos of the Camp Ocean kids' club on Carnival Freedom.
Show Carnival Cruises