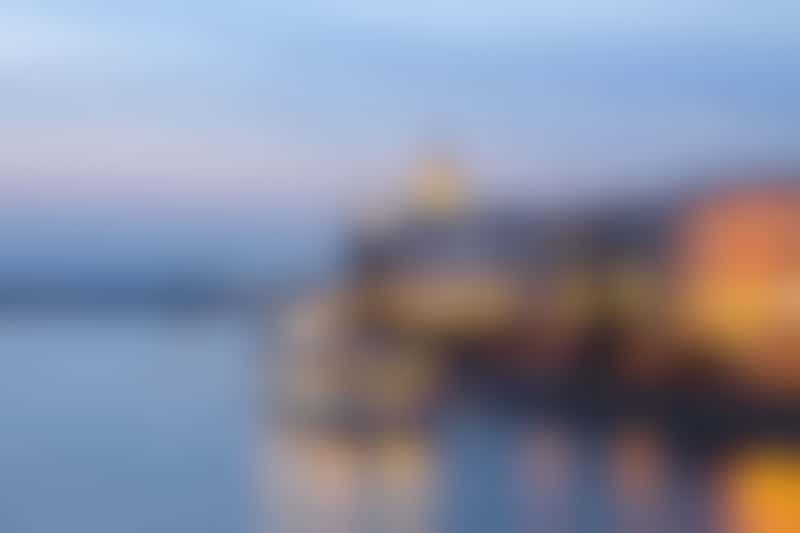 River cruisers have a lot to look forward to in 2016 (photo: Kochneva Tetyana/Shutterstock)
River cruising continues its boom, with at least 23 vessels arriving from various lines in 2016. While river cruise lines continue to put more ships on exotic waterways such as the Mekong in Vietnam and the Irrawaddy in Myanmar (Burma), the bulk of the newest river cruise ships will be sailing tried and true itineraries on the Danube, Rhine, Rhone, Main and Elbe.
Ship
Deployment
Passengers
Show Prices
AmaStella
April 2016
158
AmaViola
April 2016
158
America
May 2016
185
Show Prices
Passion
April 2016
166
Imagery II
April 2016
128
Elbe Princesse
April 2016
80
Crystal Mozart
July 2016
160
Emerald Belle
April 2016
182
Scenic Spirit
January 2016
68
Scenic Azure
April 2016
96
Scenic Amber
April 2016
169
Scenic Aura
September 2016
68
Grace
April 2016
130
Joy
June 2016
130
River Voyager
March 2016
176
Show Prices
Viking Tialfi
March 2016
190
Viking Alruna
March 2016
190
Viking Egil
March 2016
190
Viking Vihjalm
March 2016
190
Viking Kadlin
March 2016
190
Viking Rolf
March 2016
190
Viking Osfrid
March 2016
190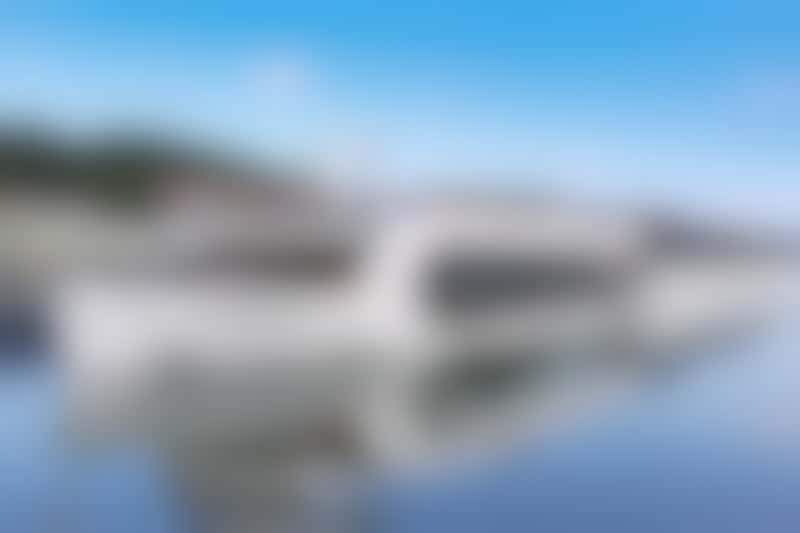 AmaWaterways' upcoming ships wil be similar to 2015's AmaSerena (photo: AmaWaterways)
AmaWaterways
AmaWaterways continues to build its European fleet in 2016 with a pair of ships, AmaStella and AmaViola, which are similar to 2015's AmaSerena. The 158-passenger vessels have staterooms measuring 210 to 235 square feet, most with twin balconies -- a French balcony and a separate outside balcony. There are also four suites that measure 350 square feet apiece. The ships have a choice of dining venues, complimentary Wi-Fi throughout the ship, complimentary on-demand Internet and movies, and -- unusual for riverboats -- a heated pool with swim-up bar. Both ships are launching in April.
Deployment: AmaStella: Tulip Cruises, Danube; AmaViola: Tulip Cruises, Danube, Rhine
AmaWaterways Cruises
---
American Cruise Lines
The newest paddlewheeler from American Cruise Lines, a 185-passenger ship called America, will make its first voyage in May 2016 with a round-trip Mississippi River sailing from New Orleans; other itineraries will traverse the Upper and Lower Mississippi. Staterooms range from 300 to 600 square feet, with 60-square-foot balconies. Other facilities include elevators to all decks, an outdoor exercise area and putting green, passenger laundry facilities and complimentary wireless Internet.
Deployment: Upper and Lower Mississippi River
---
Avalon Waterways
Avalon has made a name for itself with staterooms that have beds facing the windows -- where the views are, instead of the walls. In April 2016, the line will debut two more Suite Ships in Europe: the 166-passenger Passion and the 128-passenger Imagery II. Although the ships are different sizes, both will have wall-to-wall sliding panoramic windows that create an open-air balcony with a seating area for six people. Standard cabins are 200 square feet each, with Royal Suites measuring 300 square feet.
Deployment: Passion: Danube, Rhine, Main; Imagery II: Rhine
Avalon Waterways
---
CroisiEurope
The French river cruise line continues to innovate in 2016. Coming in April, Elbe Princesse will be an 80-passenger paddleboat built with a three-foot draft, shallow enough to navigate the notoriously low river. The 60-passenger Princess Apsara will be the line's fourth ship on Asia's Mekong River. The line is also adding two barges in Europe.
Deployment: Elbe Princesse: Elbe; Princess Apsara: Mekong
---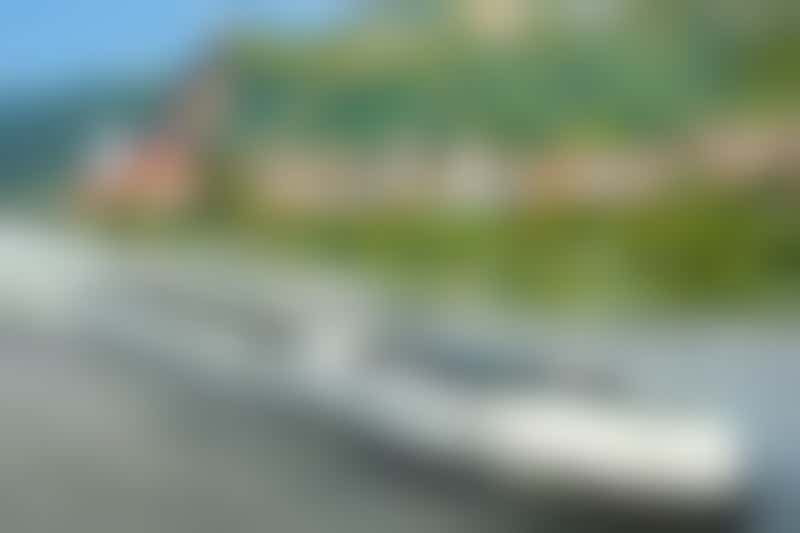 Crystal River Cruises is set to debut in 2016 (image: Crystal River Cruises)
Crystal River Cruises
The luxury ocean cruise line enters the river sector with Crystal Mozart, a vessel known as the widest ship on the Danube. It will be completely refurbished before its July 2016 debut, carrying 160 passengers in suites ranging from 203 to 860 square feet. The boat will also have multiple restaurants, a wraparound promenade, indoor pool, spa, salon, gym and library.
Deployment: Danube
---
Emerald Waterways
Emerald Waterways will add a ship, the 182-passenger Emerald Belle, to its Europe-only fleet in April. Like its sister Star ships, Emerald Belle will have a dual-purpose area at the aft of the ship that transforms from an indoor heated pool with retractable roof to a movie theater at night.
Deployment: Rhine, Main, Danube, Rhone, Saone
---
Scenic Cruises
Scenic is expanding its river itineraries around the world, with new river cruise ships for Europe, the Mekong and Burma. In April, Scenic Amber will follow the line's "Space Ship" model, with cabins for 169 passengers, two pools (a splash pool and resistance pool) and cabins with sun lounge balconies, where the top half of the floor-to-ceiling retractable window can be opened. Also debuting in April, the 96-passenger Scenic Azure will be custom-built for Portugal's Douro River and smaller than the typical Scenic ship, although it will still have sun lounge balconies.
Scenic will add Scenic Spirit to Asia in September, sailing the Mekong and visiting Vietnam and Cambodia; Scenic Aura will sail the Irrawaddy through Burma in January. The 68-passenger ships will not be the typical Scenic ship seen in Europe; instead, they are smaller and will have a shallower draft, to accommodate the fluctuating river levels.
Deployment: Scenic Spirit: Mekong; Scenic Azure: Douro; Scenic Amber: Rhine, Main and Danube; Scenic Aura: Irrawaddy
---
Tauck River Cruising
Luxury river cruise line Tauck is adding two Jewel-class ships to its European fleet, each with only 118 passengers for a more intimate experience. Coming in April, Grace will sail the Rhine River, giving passengers a chance to take one of the line's pre-cruise trips to Switzerland. Joy, which debuts in June, will sail the Danube.
Deployment: Grace: Rhine; Joy: Danube
---
Vantage Deluxe World Travel
River Voyager, the newest river cruise ship from Vantage debuting in March, will have a music theme, with suites named for jazz legends and public spaces having monikers such as the Blue Note Lounge and a Wurlitzer jukebox onboard for entertainment. The 176-passenger ship will also have free Wi-Fi, onboard bikes, a massage room and gym.
Deployment: Rhine, Main and Danube
---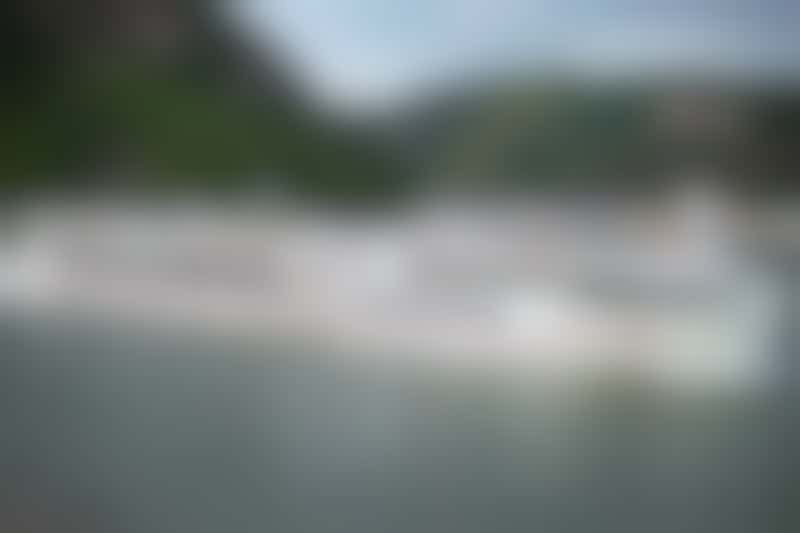 Viking is expanding their fleet in 2016. (photo: Viking River Cruises/Facebook)
Viking River Cruises
After several years of building dozens of new river ships, Viking will slow things down a bit next year and only add six Longships to the Rhine, Danube and Seine, all to be christened in a single ceremony in March. Each Longship carries 190 passengers and offers five classes of cabins. Each suite features two rooms, with a French balcony off the bedroom and a full balcony off the living room. Onboard, passengers can hang out at the Aquavit Terrace, an indoor-outdoor space with retractable floor-to-ceiling glass doors. The company will also add a ship, the 106-passenger Viking Osfrid, on Portugal's Douro River in April. This vessel will have many of the aspects of a Longship, only slightly smaller due to constraints on the river.
Deployment: Viking Tialfi and Viking Alruna: Rhine; Viking Egil and Viking Vihjalm: Danube; Viking Kadlin and Viking Rolf: Seine; Viking Osfrid: Douro.
Viking River Cruises