Best Time For New Zealand Cruises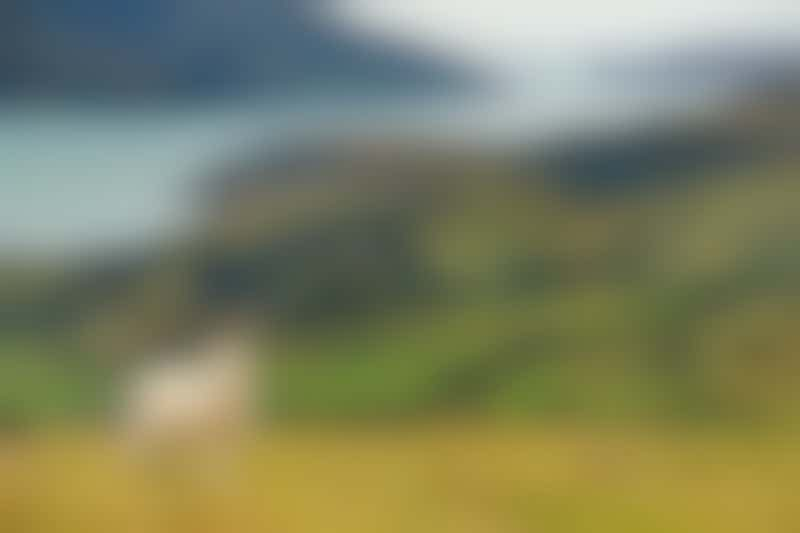 Lush landscape of Banks Peninsula, New Zealand (photo: Pichugin Dmitry/Shutterstock)
New Zealand is best enjoyed during the peak summer months of December, January and February, although the cruise season officially kicks off in early October, with most of the major activity winding down toward the end of April. Between May and September, only a handful of ships visit, with no activity at all in July, the first month of winter.
New Zealand has high annual rainfall spread evenly throughout the year, and it's famous for weather that can change unexpectedly. Locals are not joking when they say you can experience four seasons in a single day. While the far north can have subtropical weather during summer, and inland alpine areas of the South Island can be as cold as -10 Celsius (14 Fahrenheit) in winter, most of the country lies close to the coast, which equals mild to cool temperatures year round.
The average New Zealand temperature decreases as you travel south, with January and February the warmest months. In summer, the average maximum temperature ranges between 20 to 30 Celsius (70 to 90 Fahrenheit), depending on where you are. Always pack layers and rain gear, and remember that, like Australia, summer is also a standard holiday period for families, so expect more crowds around major attractions and tourist spots, including beach resorts.
New Zealand Cruise Lines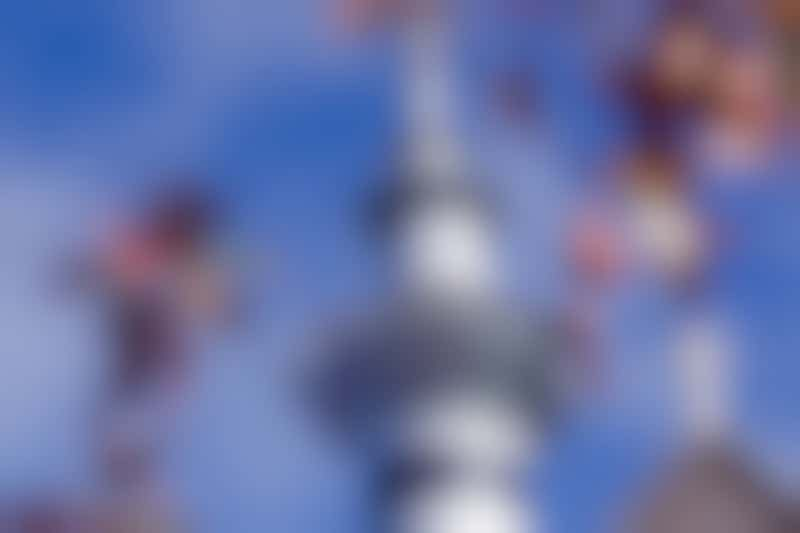 The Auckland Sky Tower in New Zealand (photo: ChameleonsEye/Shutterstock)
New Zealand doesn't get quite the same attention as neighbouring Australia when it comes to cruising, and the season is considerably shorter, as the country largely has one climate. (Outside of the summer months, it's cold.) That said, it remains on the itineraries of many visiting ships, most homeported in Australia.
P&O Australia caters to Australian cruisers, with Pacific Aria, Pacific Adventure and Pacific Dawn venturing across the Tasman Sea to visit New Zealand on a regular basis. Other Carnival Corp. brands also make regular calls to New Zealand during the summer months, including Princess, Holland America Line, Seabourn and Cunard.
Royal Caribbean, Dream Cruises and Celebrity Cruises also offer sailings to New Zealand each summer, with visiting ships often making calls on their repositioning cruises from other parts of the world ahead of the season's start. Most New Zealand voyages through the summer depart from either Sydney or Auckland. Azamara, another Royal Caribbean Cruises Limited line, also visits New Zealand with in-depth itineraries of 14 nights or more.
Crystal, Oceania, Regent, Silversea and P&O Cruises have ships arriving between December and January for a short season on grand Pacific voyages or world cruises. Ponant also offer New Zealand itineraries.
Some expedition cruises visit New Zealand's South Island on the way to sub-Antarctic islands, while others visit smaller Kiwi locations, such as White Island, Stewart Island or Kaikoura. Ships to consider include National Geographic's Orion, part of the Lindblad fleet, and Noble Caledonia's Caledonian Sky, which features cruises chartered by APT and Zegrahm Expeditions.
---
---
New Zealand Cruise Itineraries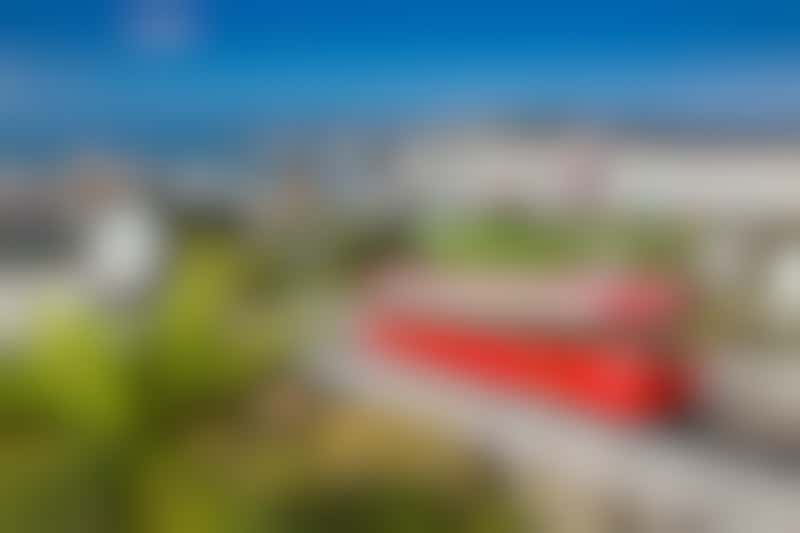 Cable car in Wellington, New Zealand (photo: Victor Maschek/Shutterstock)
The majority of cruises visiting New Zealand during the summer are roundtrips from Australian ports, including Sydney and Melbourne. There are also opportunities for one-way voyages to Australia, usually departing from Auckland, or vice-versa from Sydney or Melbourne. Roundtrip itineraries are mostly longer voyages of 10 days or more, while the one-way trips can be as short as four nights.
Cruises From Australia: Roundtrip cruises from Australia commonly include stops at popular New Zealand ports, including Auckland, Tauranga, Wellington, Akaroa and Dunedin. Longer cruises have additional stops at destinations like Bay of Islands, Napier and Picton, as well as scenic cruising near Fiordland. Some itineraries will also tack on additional ports of call in eastern Australia in places like Melbourne, Hobart and Newcastle. Others include a handful of South Pacific destinations in New Caledonia, Vanuatu and Fiji.
New Zealand-only Cruises: P&O has some New Zealand-only cruises on Pacific Aria, including a group of short itineraries. Offerings include roundtrip three-night comedy or food and wine cruises from Auckland, four-night comedy cruises from Auckland to Sydney, and a four-night roundtrip cruises from Auckland to Napier. APT offers a number of circumnavigation of New Zealand cruises during the summer months on MS Caledonian Sky.
South Pacific Islands: A popular option for locals, these usually leave from Auckland, with P&O dominating the market. Options include longer cruises to popular ports of call in New Caledonia and Vanuatu, while some head for Tonga, Fiji and the Cook Islands.
Repositioning Cruises: New Zealand also appears on some repositioning cruises, or transpacific itineraries, at the beginning or end of the Australasia cruise season. These are typically offered by ships from Royal Caribbean, Celebrity and Holland America Line as they head back to Seattle or Vancouver for the Alaska season. Other popular routes include Honolulu to Auckland or Sydney, or the reverse.
---
---
New Zealand Cruise Port Highlights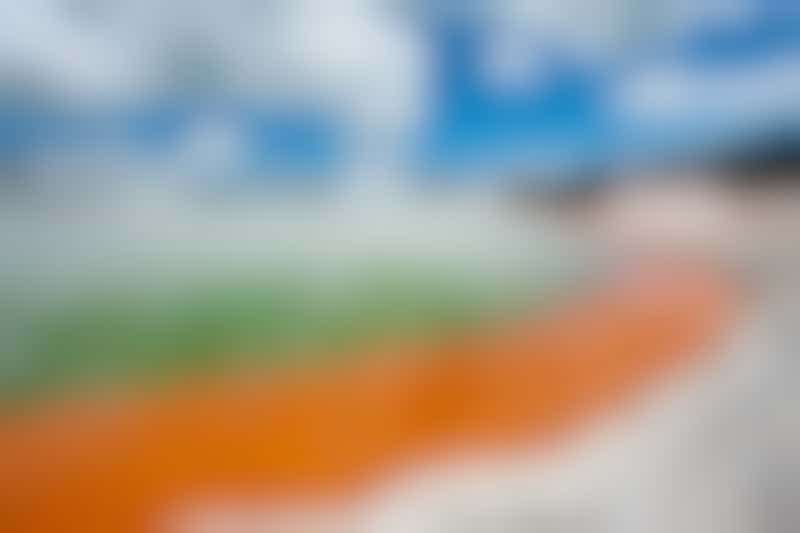 Champagne Pool in the Wai-O-Tapu Thermal Wonderland, Rotorua (photo: Filip Fuxa/Shutterstock)
Auckland, New Zealand: New Zealand's most populous urban centre is a proper maritime city, with many yachts in the harbor. Visitors will find super museums and galleries, great shopping and cuisine, and wonderful wines. Away from the city center, tours head out to the wine-growing district, the glowworm caves or coastal sites like the raucous Gannet colony at Muriwai.
Wellington, New Zealand: Wellington is New Zealand's capital city. It's a lovely stroll along the waterfront, where several museums, including the magnificent Te Papa, are located near the retail district. Or you can head to the hills for a view from the local cable car. Beyond the city is one of the country's most famous wine districts, set among the natural splendor of the Tararua Mountains. A fan of "Lord of the Rings"? Visit the film locations on a dedicated excursion.
Dunedin (Port Chalmers), New Zealand: This South Island port is also regarded as New Zealand's architectural heritage capital. The foundations of New Zealand's richest architectural heritage were built on the gold rushes of the 1860s, and today Victorian and Edwardian buildings can still be seen at every turn; it's believed to be the most perfectly preserved Victorian city in the world. Dunedin's Scottish heritage is everywhere, from a statue of Robert Burns in the Octagon -- the eight-sided heart of the central city -- to the country's only whiskey distillery.
Akaroa, New Zealand: A haven for artists, gardeners and holidaymakers, it's also the primary port from which to visit the historic city of Christchurch since the port of Lyttleton was badly damaged in the 2010 and 2011 earthquakes. The town is a former French and British settlement nestled in the heart of an ancient volcano, its name meaning "Long Harbour" in Maori. Akaroa is undeniably picturesque at every turn, and it's easy to explore on foot, but if you have time and good weather, venture farther out and explore the dramatic outer bays.
Bay of Islands, New Zealand: Named by Captain James Cook in the late 18th century, this string of 144 picturesque islands and hidden bays was the first area of New Zealand to be settled by Europeans. It's ideal for anyone with an interest in the history of indigenous Maori culture or a love of spectacular landscapes and marine life. Key historical attractions include New Zealand's first capital, Russell, and the house where New Zealand's most important document, the Treaty of Waitangi, was signed in 1840. Other activities include taking an ocean safari to swim with dolphins, sailing on a yacht, paddling a Maori canoe or kayaking.
Fiordland, New Zealand: Not a port of call as such, but a popular scenic cruising region featured on many itineraries, South Island's Fordland is a place of dramatic, eye-popping scenery carved by glaciers over 100,000 years. The landscape is steep fjords, lush rain forest, cascading waterfalls and mirror-like lakes with granite peaks untouched for centuries. A World Heritage Site, the region's three key attractions for cruise passengers are Milford, Dusky and Doubtful sounds, with Milford once described by Rudyard Kipling as the "eighth wonder of the world".
Other ports around New Zealand with their own charm and character include Napier, an Art-Deco gateway to the Hawkes Bay wine region; Picton, a gateway to the Marlborough Sounds and the South Island; and Tauranga, a beach community from where you can access Rotorua's famous geysers and natural hot springs.
---
---
New Zealand Cruise Tips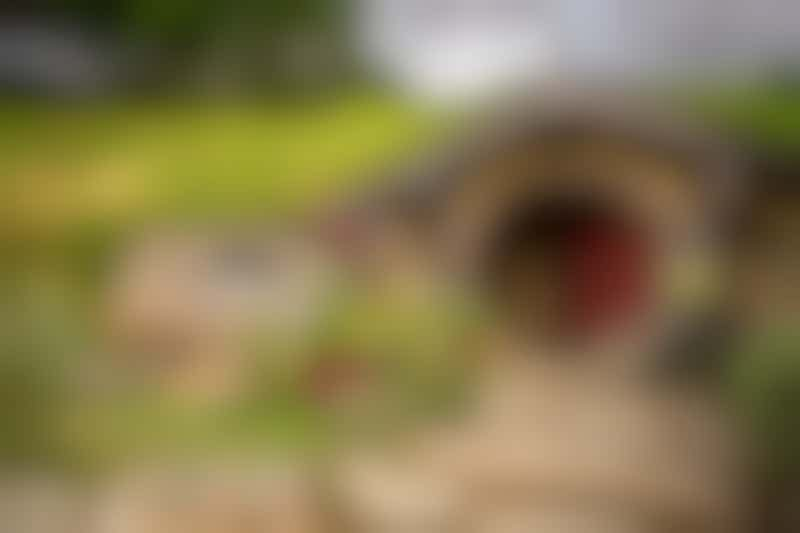 The Shire experience in Hobbiton, New Zealand (photo: Troy Wegman/Shutterstock)
Tip: Exploring farther afield: Although most of the main areas worth visiting in New Zealand are accessible from the major ports, traveling around the country isn't difficult pre- or post-cruise. Options include flying, with domestic airports at many popular locations making almost every part of the country accessible; renting a car and self-driving, which is favoured by many people, as it allows for greater flexibility; or taking a bus tour. Air New Zealand is the primary local carrier, and it offers an Explorer Pass, which is an affordable way to get around the country.
Tip: Travel by train: If you have time to add on a rail trip, New Zealand's trains cater largely to tourists, and they offer undeniably scenic journeys through remote national parks, across volcanic landscapes and alpine passes, and along the rugged coastline. KiwiRail Scenic Journeys operates three routes: The Northern Explorer links Wellington and Auckland through the volcanic heart of the North Island. The Coastal Pacific travels between Christchurch and Picton on the South Island, hugging the coastline. The TranzAlpine is arguably the most famous route, linking Christchurch with Greymouth across breathtaking Southern Alps.
Tip: Take longer shore excursions: Unless you're on a tight turnaround, take a full-day shore excursion in capital cities when possible. For example, visit the Waitakere Ranges spanning West Auckland or Kaitoke Regional Park from Wellington, which Lord of the Rings fans may recognise as Rivendell. Private operators are available if you research ahead.
Tip: Dress for the weather: If you're planning to cruise in New Zealand, regardless of the month, always pack plenty of layers and rain gear to handle the fickle weather. This is especially important if your cruise ventures to both the North and South Islands, including Fiordland in the south. Temperatures in the fiords can still be chilly even in the middle of summer.
Tip: Take a pre- and post-cruise tour: If you want a more immersive "Middle Earth" experience beyond a ship's tour, consider adding on an independent pre-or post-cruise tour. More than 250 locations throughout New Zealand were used to make the "The Lord of the Rings" and "The Hobbit" trilogy movies, and there are in-depth tours from major cities, including Queenstown on the South Island and Rotorua on the North Island, ranging from a couple of days up to three weeks.
Tip: You don't need a visa: New Zealand has a visa waiver system, which means that people from a long list of countries visiting for three months or less don't need a visa to enter the country. Countries on the list include Australia, most European nations and the United States, but if you're a British passport holder and can prove your right to reside in the United Kingdom, you can stay up to six months.