Break out the Veuve Cliquot -- The latest crop of luxury and expedition vessels heralds plenty of reasons to rejoice. The luxury cruise market has never been healthier, propelled by strong demand from the luxury expedition side of things. If you're going to see Antarctica, why not see it with every creature comfort possible?
From new updates to well-loved favorites to ships boasting entirely new designs, the list of upcoming luxury ships for 2020 offers plenty of choices for those who enjoy the good life.
Here's a rundown of the luxury and expedition vessels due to enter service next year:
---
Crystal Cruises
Crystal steps into a new world in 2020 with the debut of the 200-passenger luxury expedition ship, Crystal Endeavor. Offering a crew-to-passenger ratio of 1:1 and an unheard-of passenger–space ratio of 100 (which, in layman's terms, is very, very spacious), Crystal Endeavor has been designed from the ground up for polar expedition cruising. Butlers will intermingle with dedicated expedition staff. A multitude of dining options will be offered, including the popular Waterside restaurant and chef Nobu Matsuhisa's Umi Uma and Sushi Bar. The ship will even feature a two-story, glass-enclosed Solarium atop the ship, allowing passengers to enjoy the sights regardless of what the weather is like. Crystal Endeavor sets sail in August from Japan.
---
Emerald Waterways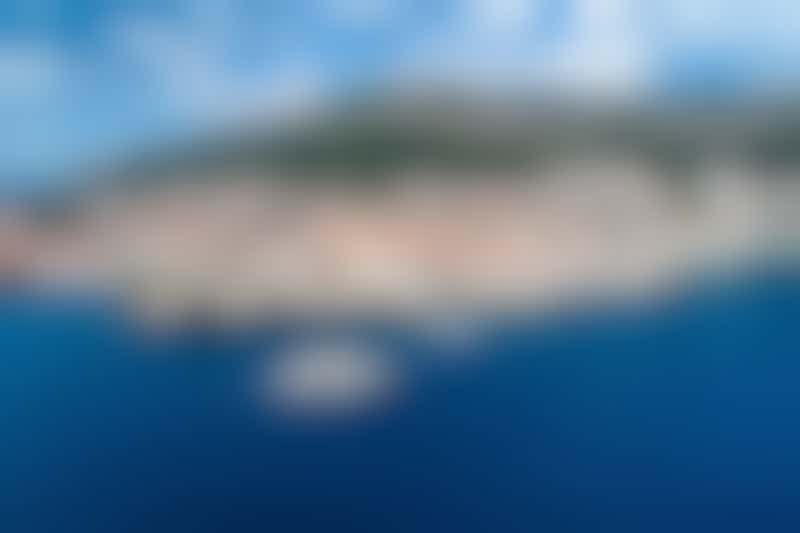 Emerald Waterways welcomes a new coastal ship in 2020. Carrying just 36 passengers, MS Lastavica offers 18 cabins and is served by a crew of seven. Closer to a small yacht than a cruise ship, MS Lastavica was designed to cruise the warm waters of the Mediterranean and the Dalmatian Coast. Cabins are all outsides and reflect a nautical ambiance, while plenty of outdoor deck space offers passengers the chance to explore the Mediterranean yachting lifestyle at a price that won't break the bank.
---
Hurtigruten
The 530-passenger Fridtjof Nansen is Hurtigruten's follow-up to the trendsetting Roald Amundsen. A dedicated polar expedition ship with plenty of rugged Norwegian pedigree, Fridtjof Nansen will feature unique hybrid battery propulsion that allows the ship to reduce emissions, along with a host of other environmentally friendly features. Passengers will enjoy the comfortable accommodations, open deck spaces and unique bow viewing area when the ship enters service in the Polar Regions. The ship's namesake, Norwegian polar explorer Fridtjof Nansen (1861–1930), would likely have approved.
---
Lindblad Expeditions
The first polar new-build for Lindblad Expeditions since the Lindblad Explorer was commissioned by Lars-Eric Lindblad in 1969, National Geographic Endurance emerges like a beacon from the future. Equipped with a Polar Code 5 ice class hull, a revolutionary new bow called an X-Bow and capacity for 126 passengers in ocean-view and balcony cabins, National Geographic Endurance positions itself as a worthy explorer fit for this century.
---
Ponant
Ponant unleashes two of its chic hybrid luxury expedition vessels this year, the 188-passenger Le Bellot and its sister, Le Jacques Cartier. Sleek and trendy, these ships carry on Ponant's tradition of offering plenty of French flair and luxurious touches, along with multiple dining venues, innovative lounges, lavish spas and plenty of open deck space. A full complement of kayaks, Zodiac rafts, and a theater and lecture hall that can seat all 188 passengers at once help Le Bellot and Le Jacques Cartier straddle that fine line between luxury and expedition. Le Bellot arrives in April sailing from Copenhagen to Bergen; Le Jacques Cartier follows in July on a voyage from Norway to Sweden.
---
Quark Expeditions

Quark's first purpose-built polar expedition new-build debuts in fall 2020. Ultramarine offers a number of expedition enhancements, including a Zodiac staging "hangar" with four separate embarkation points for rapid loading, two mud rooms with individual lockers and a host of inclusions, like flightseeing, hikingand even camping ashore. Onboard, Ultramarine will offer more balcony cabins along with suites and rooms intended for solo travelers, plus a host of public rooms that include a dedicated lecture theater and a forward-facing observation bar and lounge.
---
Regent Seven Seas
The unapologetically lavish Seven Seas Splendor is the sister ship to Regent's award-winning Seven Seas Explorer. The all-suite, all-balcony ship offers accommodations ranging from 307 to 4,443 square feet and a multitude of dining, entertainment and bar venues, plus the much-vaunted $200,000 Hastens Vividus custom-made mattress set atop the bed that adorns the opulent Regent Suite. The luxury aficionado's luxury ship, Seven Seas Splendor sets sail February 6, 2020, on a rare winter transatlantic crossing from Barcelona to Miami.
---
Ritz-Carlton Yacht Collection
Pushed back to June 2020, Ritz-Carlton Yacht Collection's first ship Evrima looks to still be worth the wait. Billed as a luxurious private yacht, the ship offers lavish accommodations, a crew-to-passenger ratio of nearly 1:1 and Ritz-Carlton's exacting brand of food, amenities and service from its Ladies and Gentlemen. If you can't own your own private yacht, this could be the next best thing. Catch it in Europe, the Caribbean, or Canada and New England.
---
Sea Cloud Cruises
It's been a long road for Sea Cloud Cruises, which finally takes delivery of Sea Cloud Spirit this coming August. Originally laid down in 2008 as Sea Cloud Hussar, the bankruptcy of the shipyard resulted in Sea Cloud losing access to the unfinished hull for a decade. Now back under the Sea Cloud banner, the ship -- which will become the third in the fleet following the classic Sea Cloud and its more modern fleetmate, Sea Cloud II -- will offer more balcony cabins than ever before, along with a section of staterooms offering fixed windows that open, and a first for a sailing ship: an onboard elevator. Expect to find plenty of classic, Old World sailing charm on this thoroughly modern cruiser.
---
Silversea Cruises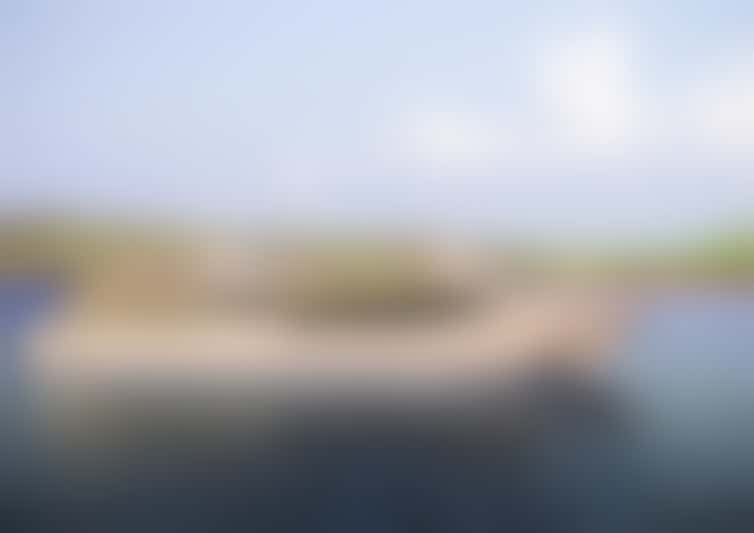 It's a busy summer for Silversea as the luxury line ushers in two luxury new-builds in the same month.
The 596-passenger Silver Moon debuts in August 2020 as the sister ship to 2017's Silver Muse. The two vessels aren't carbon copies, however: Silver Moon will officially inaugurate Silversea's new "S.A.L.T." (Sea And Land Taste) culinary concept that is designed to bring authentic flavors and tastes to cruisers onboard and ashore. A host of other improvements are destined for Silver Moon as well, including those to some of the ship's public areas and a shuffling of dining venues into new spaces, including an expanded version of La Dame, Silversea's premier gastronomy venue.
The brand-new Silver Origin will also make its debut in August, sailing permanently year-round in the Galapagos. The 100-passenger Silver Origin will replace the outgoing Silver Galapagos as Silversea's premier ship in the region and is noteworthy for being one of the few new-builds to enter service in the notoriously strict Galapagos Islands. Silversea's luxury hallmarks are present onboard, along with a host of new ideas. Of these, the new Basecamp concept could prove to be the most successful: a hybrid gathering area, learning center and Zodiac embarkation lounge that humanizes one of the more arduous aspects of expedition cruising.
---
Victory Cruise Lines
After being acquired by the American Queen Steamboat Company, Victory Cruises is heading for expansion with the addition of the all-new Ocean Victory. The 200-passenger ship is capable of sailing in polar waters, but Victory Cruises will use it to offer new itineraries to Alaska with an expedition flair. Equipped with kayaks and Zodiac rafts and a dedicated team of expedition specialists, the ship also features the same X-Bow technology used aboard Lindblad's National Geographic Endurance. Although not strictly a luxury vessel, American Queen Steamboat Company has been bringing Victory's onboard amenities and features up to par with the company's upscale riverboats, so expect a good deal of comfort onboard.