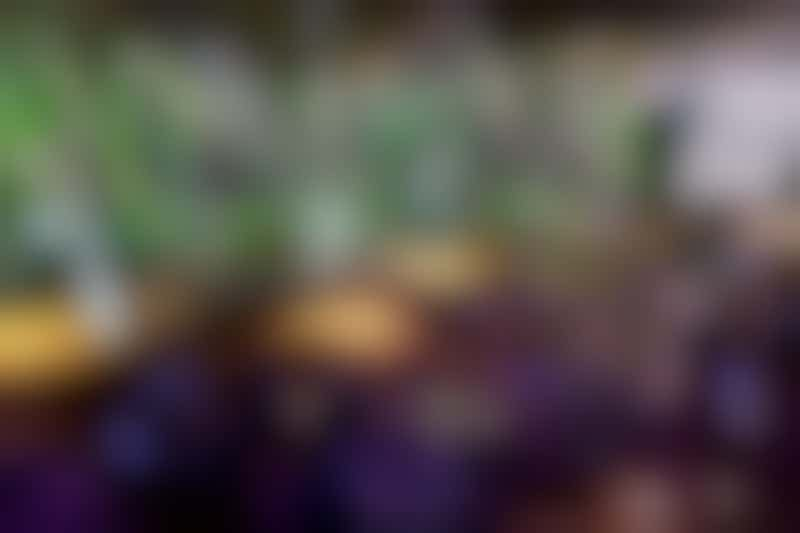 Quantum of the Seas' Two70. Courtesy Royal Caribbean. All images of Quantum of the SeasSM are computer generated and reflect proposed design. Designs, features and itineraries are subject to change.
We're seeing a trend here -- another year, another explosion of river ship builds. While new ocean vessels are being built at what we'd call a modest pace, river building shows no sign of slowing down. With 34 new riverboats on the way, including 16 new ships from Viking River Cruises, cruisers looking to try out a new vessel have plenty of options. It's clear river lines are convinced ocean cruisers are ready for something new and different.
When it comes to the ocean-going vessels, Norwegian and Princess both are revealing fleetmates to their splashy 2013 first-in-class ships. Royal Caribbean is joining the fray with a brand-new class of ship debuting in November, with all sorts of bells and whistles and bumper cars. Costa and Tui will launch ships in Europe, while Pearl Mist, a much-anticipated small ship, is hitting the waters this summer.
The Mega-Ships: U.S.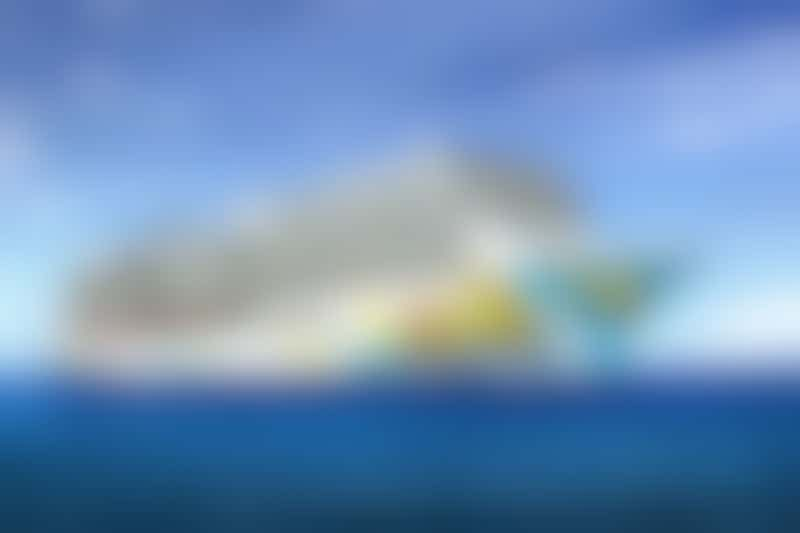 Norwegian Getaway. Courtesy Norwegian Cruise Line
The Low-Down: Getaway follows in the steps of its much-anticipated fleetmate, Norwegian Breakaway, which debuted in May 2013. Getaway features the same cool bells and whistles -- a multistory sports complex, complete with ropes course, rock-climbing wall and zip line; outdoor promenade for dining and drinks; and more than 20 restaurants and bars. The 146,600-ton, 4,028-passenger ship will sail year-round from Miami, and its new-to-the-line features include tropical-inspired artwork and some Miami-themed public spaces like the Tropical Room, which will capture Miami Beach of the 40s and 50s; Flamingo Bar and Grill, a Latin-style restaurant; Sunset Bar, inspired by Ernest Hemingway's home in Key West; and Sugarcane Bar, an island-themed tiki bar. Pop artist David "LEBO" Le Batard designed the hull artwork, which features mermaids and pelicans. The "Illusionarium," a special-effects magic show and dining experience, is also new to the line, replacing the "Cirque Dreams and Dinner Jungle Fantasy" onboard Breakaway. The Grammy Experience is another first-to-line venue that will showcase artifacts from the Grammy Museum. At night, past Grammy winners and nominees will perform.
Deployment: Eastern Caribbean (Find a Cruise)
Norwegian Getaway Cruise Fares: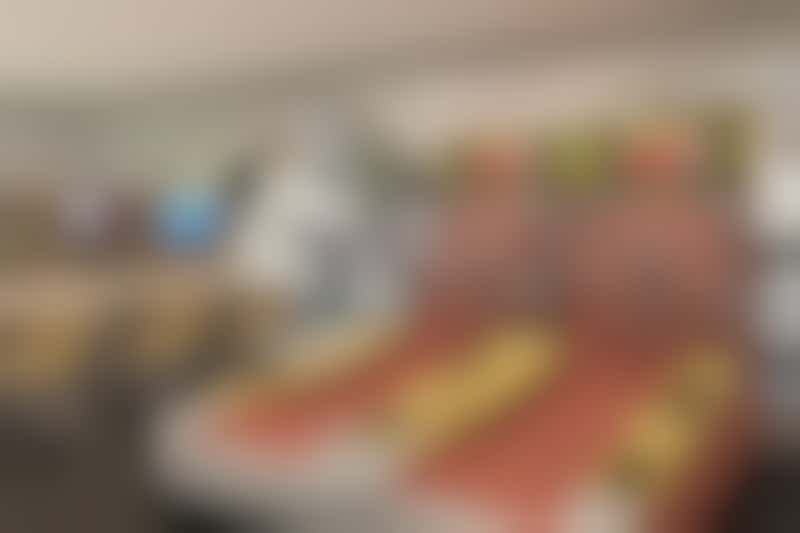 Regal Princess. Courtesy Princess Cruise Lines
The Low-Down: Regal Princess will be very similar to splashy fleetmate Royal Princess, which was launched in summer 2013. That means Princess fans can expect many of the same features that debuted on Royal Princess to appear on Regal: the SeaWalk, a cantilevered, glass-enclosed walkway that will extend 28 feet beyond the ship's edge and 128 feet over the water; a series of private, for-fee poolside cabanas; an adults-only pool; a huge pastry shop; and the Princess Live! television studio. Regal Princess (141,000 tons, 3,600 passengers) also will feature the line's famous Piazza, an expanded atrium that's ideal for people watching or enjoying a cup of coffee and ocean views. Regal Princess also will add a couple of new features, including an aft pool and a promenade deck that will allow passengers to walk the length of the ship. All outside cabins will have balconies, which means 80 percent of the ship's accommodations will have outdoor spaces.
Deployment: Mediterranean, Eastern Caribbean (Find a Cruise)
Regal Princess Cruise Fares: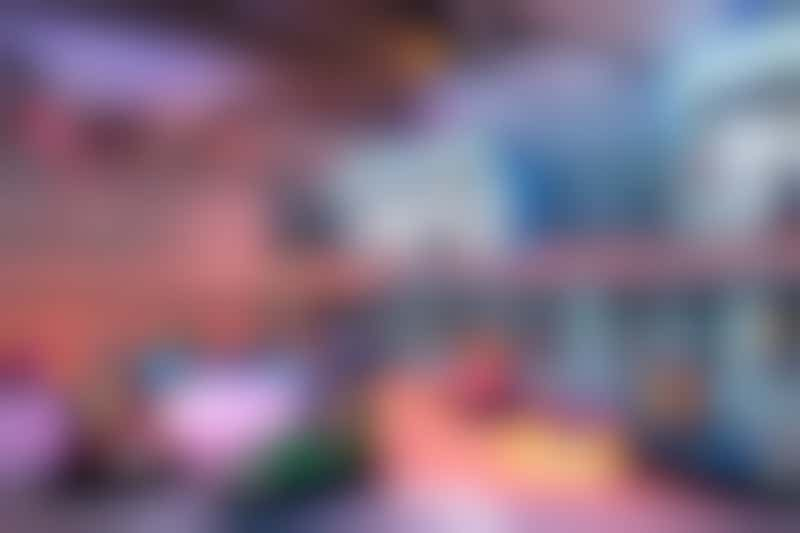 Quantum of the Seas. Courtesy Royal Caribbean. All images of Quantum of the SeasSM are computer generated and reflect proposed design. Designs, features and itineraries are subject to change.
The Low-Down: Quantum of the Seas represents Royal Caribbean's first new-build since Allure of the Seas in 2010. The much-anticipated Quantum of the Seas, the first in the line's Quantum Class, will debut more than a few "wow" features, including the first skydiving simulator at sea, bumper cars and the "North Star," a glass capsule that can rise 300 feet above sea level and provide 360-degree views over the sides of the ship. The vessel also will feature Two70, a multilevel entertainment space with floor-to-ceiling windows that will house a gourmet marketplace, library and workshop. At night, entertainment there will be the name of the game, with a combination of live and digital performances, including aerialists and TV screens that move with the aid of robotic arms.
The line also made some changes to its cabins, adding options like solo staterooms and inside cabins that feature "virtual balconies," essentially floor-to-ceiling LCD TV screens linked to cameras mounted on the outside of the ship. Cabins, on average, will be nine percent larger than those on Royal Caribbean's Oasis-class ships.
Deployment: Caribbean, Bahamas (Find a Cruise)
Quantum of the Seas Cruise Fares:

The Small Ships: U.S.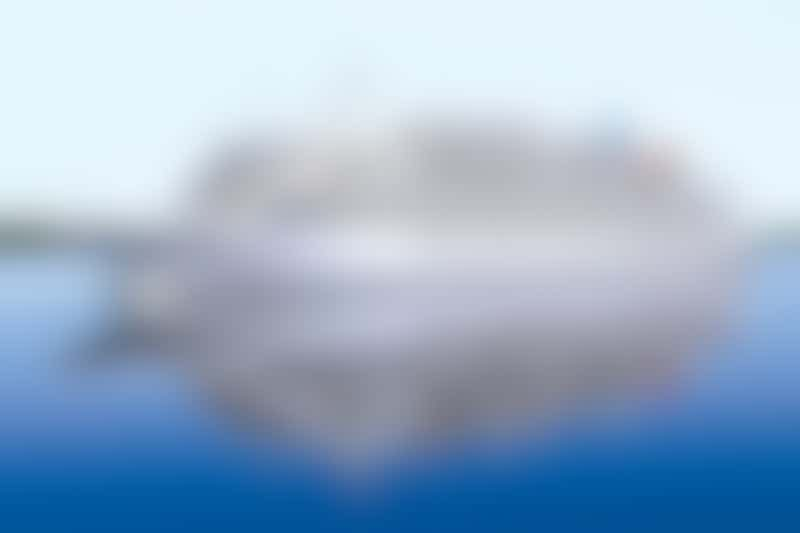 Pearl Mist. Pearl Seas.
The Low-Down: After pushing back Pearl Mist's debut for nearly five years, Pearl Seas Cruises is unveiling its small ship "luxury adventure" product, which will sail some fascinating itineraries through New England, Canada and the Great Lakes before making its way to the Caribbean in spring 2015. The line's first ship will feature large cabins, with the smallest coming it at more than 300 square feet. All cabins feature private balconies, flat-screen TVs, DVD players and wireless Internet access. The ship promises onboard enrichment and cuisine prepared to match the regions for each itinerary. The ship also includes a spa, fitness center, lounges and a theater.
Deployment: New England, Canada, Great Lakes, Caribbean
The Mega-Ships: Europe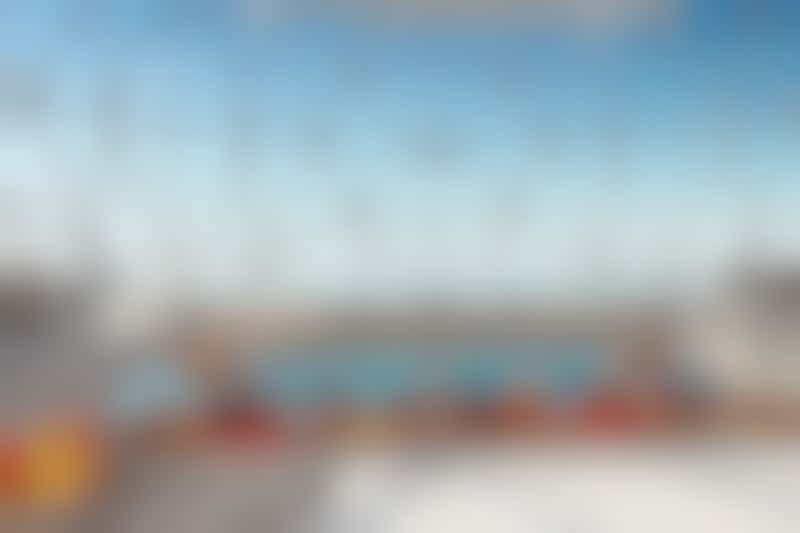 Courtesy Tui Cruises.
The Low-Down: German-based Tui Cruises unveils its latest ship, Mein Schiff 3, in May. The ship (2,506 passengers, 99,300 gross tons) is a joint venture between Royal Caribbean and Tui AG. More than 80 percent of the cabins feature balconies. German is the primary language onboard Tui's ships, so fellow passengers tend to be German-speakers.
Mein Schiff 3 Deployment: Mediterranean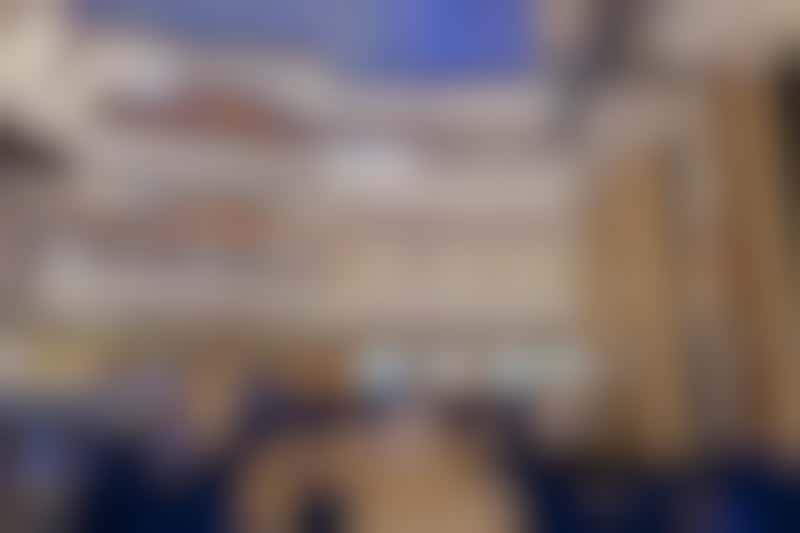 Courtesy Costa Cruises.
The Low-Down: Slated to be the largest ship in Costa's fleet (3,724 passengers, 132,500 tons), Diadema will feature a large outdoor promenade, new-to-the-line bars and restaurants and a multifunctional room with interactive games. Veteran Carnival designer Joe Farcus will design Diadema, so expect big and bold features that emphasize fun. The ship will include a 4D Cinema, Grand Prix simulator, pool movie screen, three pools, 83,000 square-foot spa and outdoor jogging track.
Costa Diadema Deployment: Mediterranean
The River Ships: Europe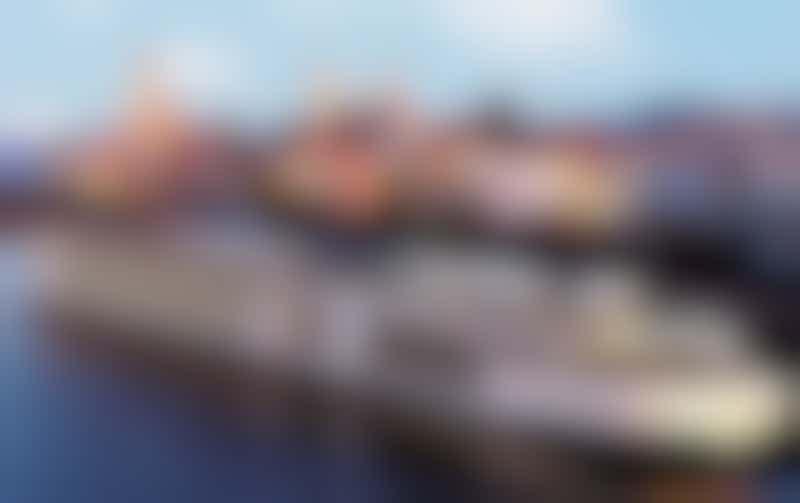 Courtesy Viking River Cruises.
The Low-Down: Last year, we thought Viking's launch of 10 new ships at one time was unfathomable, but astonishingly, Viking River Cruises will launch 16 more new ships in 2014. There will be 14 new Longship-class ships sailing on the Rhine, Main, Danube, Seine and Rhone, along with a brand-new itinerary on the rivers in France's Bordeaux region. The line is debuting two new ships on Portugal's Douro River this year, as well. The same team -- Yran & Storbraaten -- designed all the ships, and the 14 ships sailing central Europe and France are nearly identical. Each Longship carries 190 passengers and offers five classes of cabins. Each suite features two rooms, with a French balcony off the bedroom and a full balcony off the living room. Onboard, passengers can hang out at the Aquavit Terrace, an indoor-outdoor space with retractable floor-to-ceiling glass doors. The pair of ships sailing the Douro -- Hemming and Torgil -- carry only 106 passengers each, and they have different dimensions from the original Longships with a different layout that includes a swimming pool.
Deployment: Rhine, Main, Danube, Seine, Rhone, Bordeaux and Douro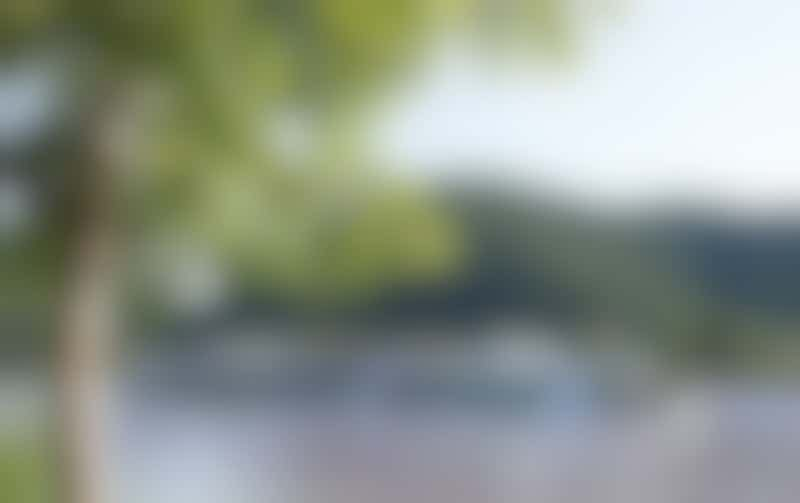 Ama Dolce. Courtesy AmaWaterways.
The Low-Down: Another line that's continuing to expand, albeit in a more modest fashion than Viking, is AmaWaterways, which will launch two new sister ships in 2014 in Europe. AmaSonata and AmaReina, at 443 feet long, are built on the same blueprint as the four ships the line has launched since 2010: AmaBella, AmaVerde, AmaCerto and AmaPrima. Each ship carries 164 passengers in staterooms and suites ranging in size from 160 to 350 square feet, across nine different categories. Perhaps what most sets these ships apart is the small, heated pool with swim-up bar on the top deck.
Deployment: Rhine and Danube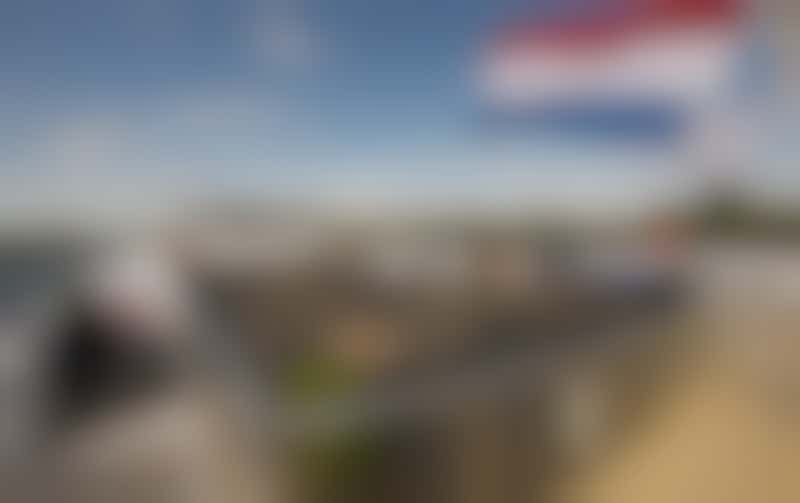 Avalon Vista. Courtesy Avalon Waterways.
The Low-Down: Avalon Waterways will add three ships to its Suite Ships class in 2014. The Suite Ship designation refers to the line's open-air balcony concept -- essentially wall-to-wall panoramic windows that open 7 feet to create a balcony of sorts. Avalon Poetry II is smaller than the two sister ships -- Illumination and Impression -- launching this year. Poetry II carries 130 passengers in its 361-foot length, while Illumination and Impression carry 166 passengers apiece, each at 443 feet long. There are six categories of cabins onboard, with the vast majority of cabins measuring 200 square feet. There are two 300-square-foot cabins on each ship, too.
Deployment: Rhine, Main and Danube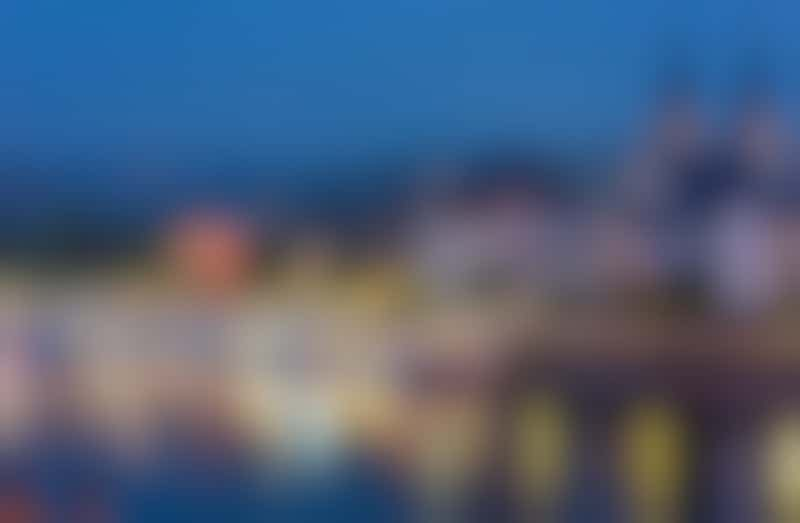 Emerald Sky. Courtesy Emerald Waterways.
The Low-Down: Emerald Sky and twin sister Emerald Star are 182-passenger, 443-foot long ships which make up the entire fleet of fledgling cruise line Emerald Waterways. Part of Scenic Tours, Emerald Waterways line will sail seven to 14-night itineraries on Europe's Rhine, Main, Danube and Moselle Rivers. Each ship has 92 cabins divided into five different categories –– two solo (130 square feet), 18 staterooms (162 square feet), 60 Panorama Balcony Suites (180 square feet), eight Grand Balcony Suites (210 square feet) and four Owner's Suites (315 square feet). The most innovative bit of design planned for the pair is a dual-purpose area at the aft of the ship that transforms from an indoor, heated pool with retractable roof during the day, to a cinema at night, showing recent releases and classic movies. And although Uniworld's S.S. Antoinette offers separate pool and cinema facilities, the reconfigurable room on Emerald's ships is a new-to-river feature. Deployment: Rhine, Main, Danube and Moselle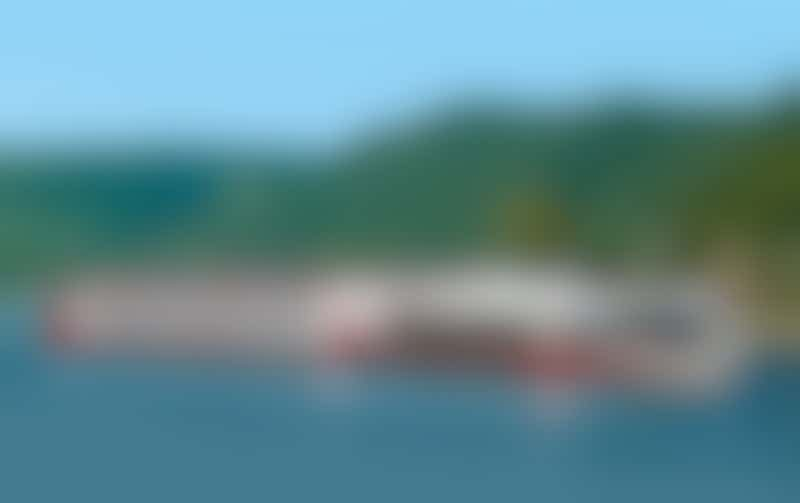 ms William Shakespeare. Courtesy Riviera Travel
The Low-Down: Riviera Travel, which operates river cruises throughout Europe and on the Mekong River in Southeast Asia, will launch 140-passenger, 360-foot ms William Shakespeare on the Rhine in April. The ship boasts sustainably sourced tropical hardwoods and brass fittings in its 161-square-foot cabins and 245-square-foot suites. ms William Shakespeare also offers several nods to its namesake; the ship's three decks are named after Shakespearean characters -- Hamlet, Othello and Romeo -- and one public space, the Globe Lounge, is named for the theater that showed the Bard's plays.
Deployment: Rhine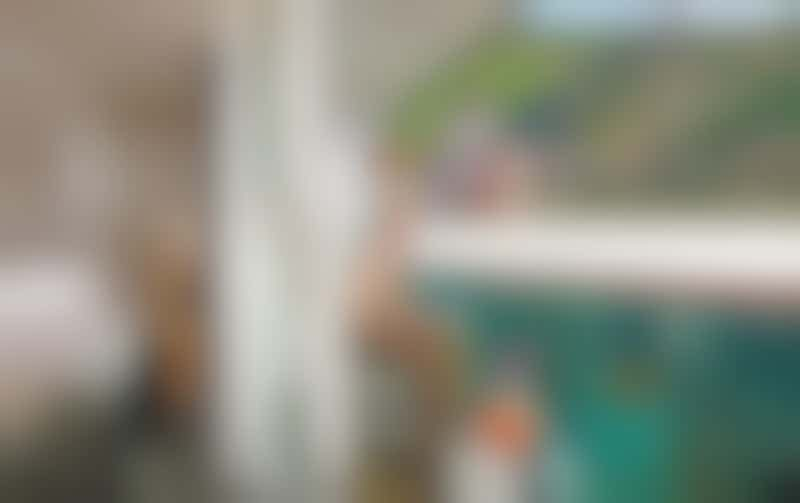 Scenic Jade. Courtesy Scenic Tours.
The Low-Down: Following its launch of Scenic Crystal and Scenic Jewel in 2012 and 2013, respectively, Scenic Tours will debut its newest "space ship," Scenic Jade, in April 2014. The "space ships" are so named to highlight a higher-than-normal space ratio, but they also include a unique Sun Lounge design, which allows passengers to experience true outdoor balcony space in all kinds of weather. The line has retrofitted most of its fleet to include the Sun Lounges. The 169-passenger, 443-foot long Jade joins the line's fleet, which offers shore excursions and complimentary butler service on all European itineraries. At 361 feet, Scenic Gem is slightly smaller than Scenic Jade, as it will sail in northern France along the Seine River. The 126-passenger vessel features many of the same amenities familiar to fans of Scenic Tours: private outdoor balconies, butler service and multiple fine-dining options.
Deployment: Rhine, Main, Moselle and Danube; Seine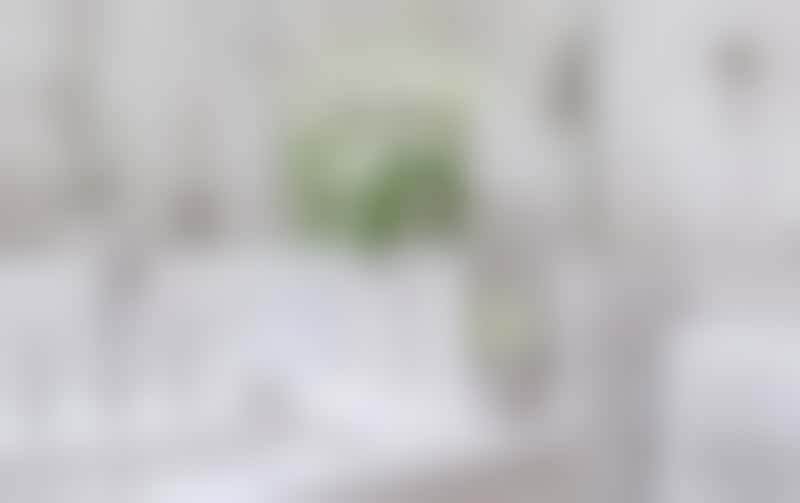 S.S. Catherine. Uniworld Boutique River Cruise Collection.
The Low-Down: Uniworld Boutique River Cruise Collection will debut one of its largest ships in 2014: S.S. Catherine. Sister ship to last year's S.S. Antoinette, Catherine will offer its 159 passengers sumptuous decor and a touch of luxury on its French itineraries. Catherine's 80 cabins range in size from 162 feet at the smallest to more than 400 feet for the single Royal Suite. Itineraries will include stops in Burgundy and Provence, with side sailings along the Seine, Rhone and Saone Rivers. The ship's inaugural cruise will take place April 6, 2014, from Avignon, France.
Deployment: Burgundy, Provence, Seine, Rhone and Saone Rivers in France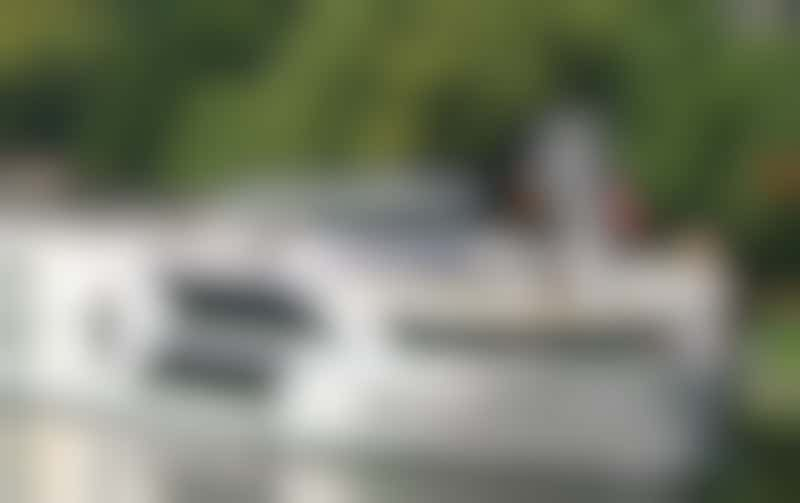 ms Inspire. Courtesy Tauck River Cruising.
The Low-Down:Tauck River Cruising's fifth riverboat is the first of two Inspiration Class new-builds the company has on its schedule. (Fleetmate ms Savor sets sail in July 2014.) At 443 feet, ms Inspire will be 23 percent longer than Tauck's four other riverboats, but it will carry only 130 passengers, just a 10 percent increase in capacity. Cabins range from 150 to 300 square feet. Passengers will receive unlimited complimentary beverages as well as free Internet.
Deployment: Rhine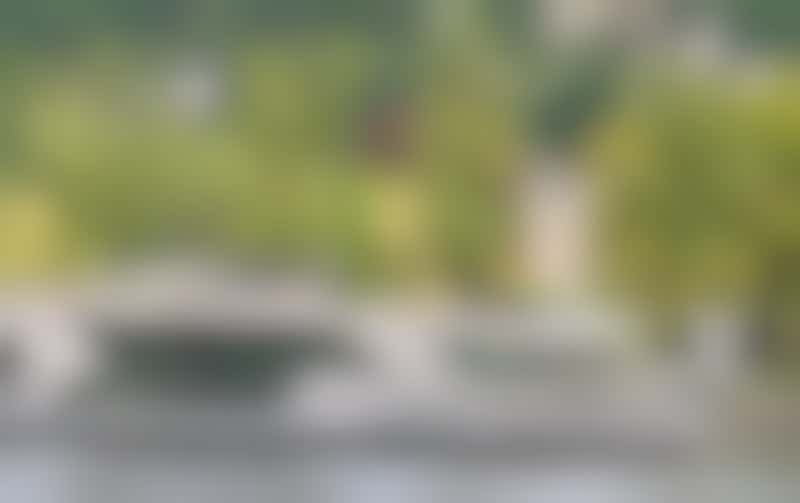 ms Savor. Courtesy Tauck River Cruising.
The Low-Down: Like sister ship ms Inspire, Tauck's ms Savor has the same dimensions, which the line claims allow for the "most space per guest on Europe's rivers," and it will carry the same 130 passengers in its range of standard and suite cabins. The line's sixth ship, though, will sail itineraries on the Danube River from Germany to Hungary.
Deployment: Danube
The River Ships: Asia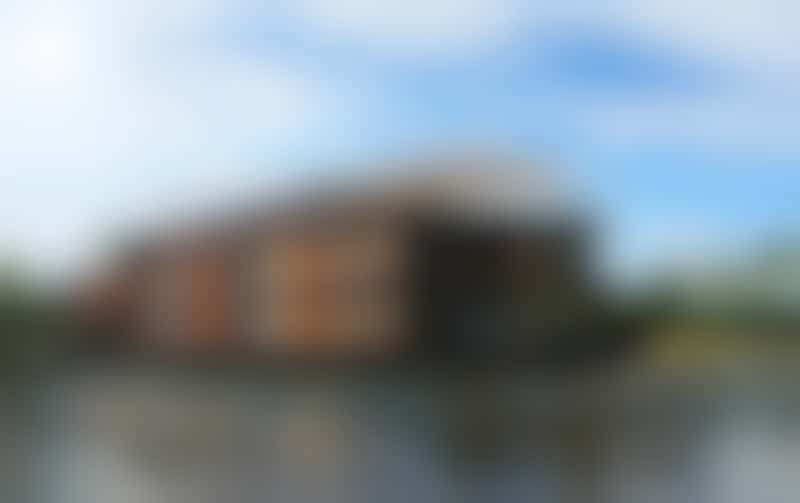 Aqua Mekong. Courtesy Aqua Expeditions.
The Low-Down: Aqua Expeditions, which made its name in the river cruise market by offering luxury expedition cruises on South America's Amazon River, will enter the Southeast Asian market in 2014 with the launch of Aqua Mekong. The 40-passenger ship offers an amazing 1:1 passenger-to-crew ratio, and its 20 suites feature California king-sized beds and rainwater showerheads. Also unique to the ship are two sets of interconnecting suites, with one suite configured as a private living room, the other a bedroom, and his-and-hers baths. The result is your own private 640-square-foot apartment on the Mekong.
Deployment: Mekong River, Vietnam and Cambodia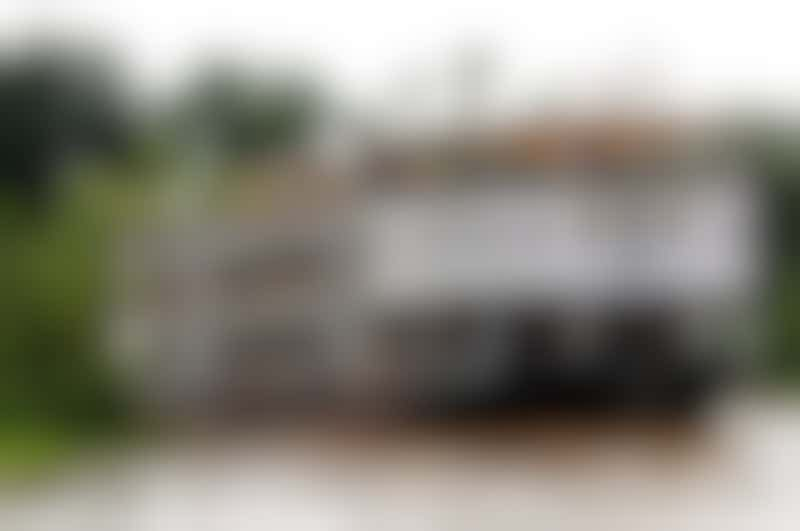 Mekong Pandaw. Courtesy Pandaw River Cruises.
The Low-Down: The venerable Pandaw River Cruises, established in 1995 as a revival of the Irrawaddy Flotilla Co., which operated passenger and cargo ferries on the rivers of Burma, will add two river ships to its 10-ship lineup in 2014. The 187-foot, 40-passenger Kindat Pandaw and Kalaw Pandaw will both sail in Burma between Mandalay and Bagan. The new ships are in keeping with the line's committed "colonial style" -- simply furnished and clad in warm wood and brass. Pandaw launched with the restoration of its namesake steamer and began operating in the Mekong River in 2002, and the rest of the line's fleet consists of new-build replicas of colonial river steamers.
Deployment: Irrawaddy and Chindwin Rivers in Burma (Myanmar)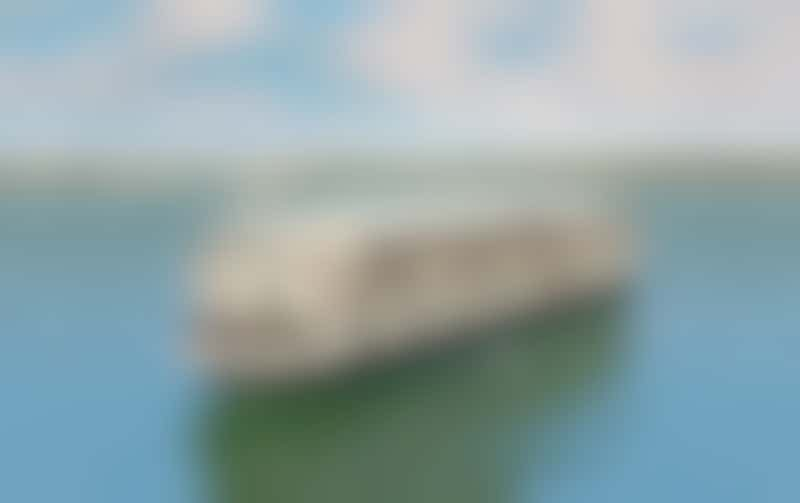 Irrawady Explorer. Courtesy Lueftner Cruises.
The Low-Down: Colorado-based Haimark Travel is following the eastern wave of expansion in the river cruise industry with the launch of a small ship on Burma's Irrawaddy River. The 28 cabins onboard are all suites and will offer passengers between 280 and 410 square feet of living space.
Deployment: Irrawaddy River, Burma (Myanmar)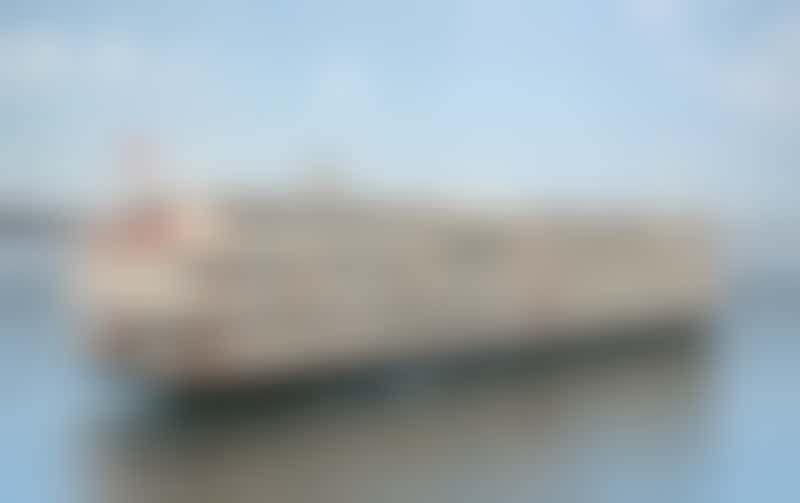 Mekong Navigator. Courtesy Lueftner Cruises.
The Low-Down: In addition to its Irrawaddy Explorer in Burma, Haimark Travel will also launch 68-passenger Mekong Navigator on the Mekong River in 2014. The ship has 34 cabins laid out over three decks; the rooms measure from 256 square feet up to 584 square feet in the Deluxe Suites. The ship is decorated in a French colonial style, as is typical of river cruises in the region, and the crew-to-passenger ratio is 2:1. The onboard restaurant and dining room serves Southeast Asian and Western cuisine, and there's a nightly slow-food entree on the menu.
Deployment: Mekong River, Vietnam and Cambodia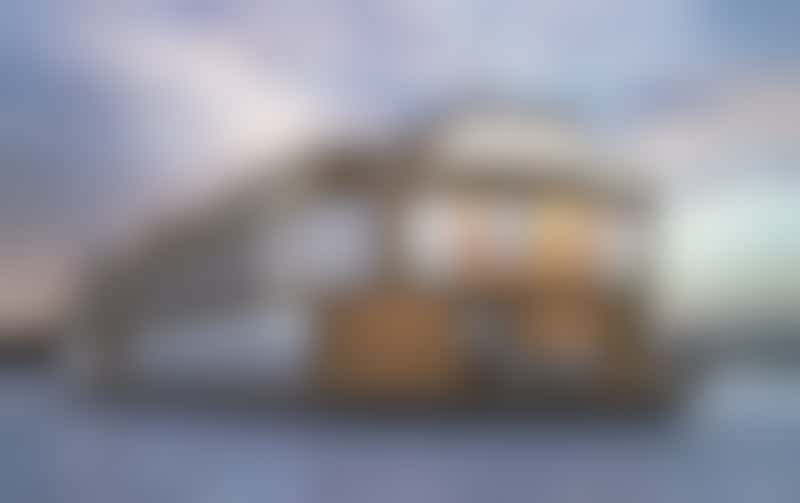 Rendering of AmaPura. Courtesy AmaWaterways.
The Low-Down: In addition to its two all-suite ships launching in Europe in 2014, AmaWaterways is also expanding in Asia. The 56-passenger AmaPura has three categories of suites laid out on the ship's two main decks. The two largest suites measure 420 square feet each and are situated at the aft section of the ship's upper deck. The remaining 20 cabins are still spacious, measuring between 285 and 290 square feet apiece. AmaWaterways' cruises offer ambitious regional cuisine, and most shore excursions are included in the fares.
Deployment: Irrawaddy River, Burma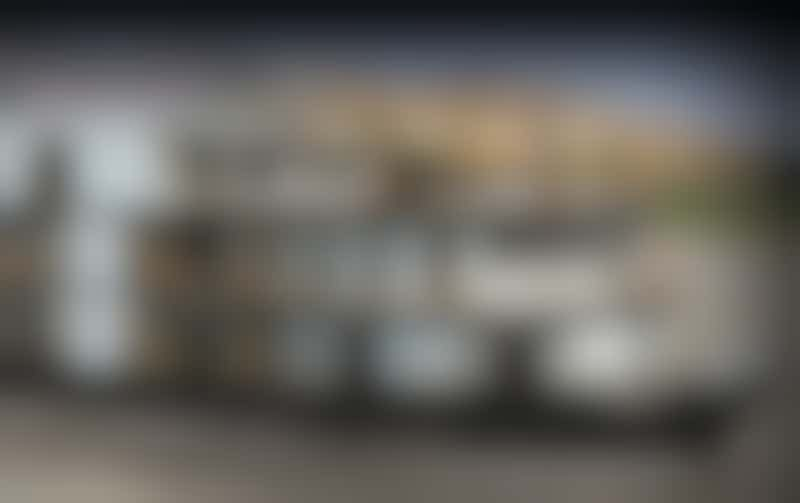 Sanctuary Ananda. Courtesy Sanctuary Retreats.
The Low-Down: Luxury tour operator Sanctuary Retreats is also launching a ship in Burma in 2014. Accommodating 44 passengers, all of Sanctuary Ananda's staterooms will be suites. The smallest, 18 standard suites, measure 291 to 301 square feet, and four luxury suites range between 334 and 356 square feet. The signature, apartment-sized Aloungpayah Suite weighs in at an astonishing 721 square feet. Passengers in the five top-tier suites are treated to butler service, and cruise packages with Sanctuary include everything except flights, wine, spirits and gratuities.
Deployment: Irrawaddy River, Burma