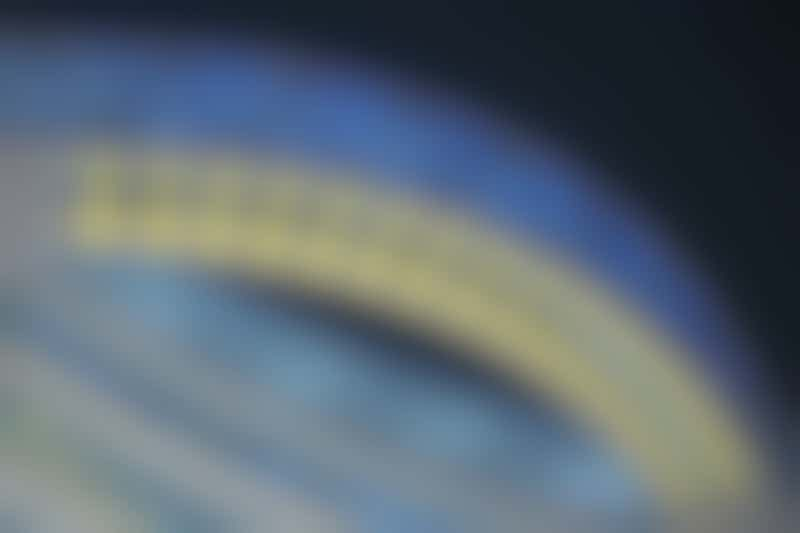 Little in the cruising world gets us as amped as a new ship does. Sure, cruise ship refurbs are all the rage these days, with numerous lines making major changes to existing vessels. But the new ship is the breeding ground for innovation, the first chance to see something really fresh and interesting.
When an idea is a hit on a new-build, it's likely to show up on a refurb -- or perhaps even on a competitor's ship (that's the sincerest form of flattery, after all). While the list of new ships slated to sail in 2013 is small (with a 10-ship caveat), the innovation from some of the biggest lines is grand, from Royal Princess' cantilevered walkway (pictured) to Norwegian Breakaway's bold entertainment options. Both vessels are first-of-their class mega-ships that borrow on and improve upon line standards while bringing in totally new elements.
For fans of something a little smaller -- but luxuriously grand -- Hapag-Lloyd's Europa 2 will debut with some of the largest cabins and balconies at sea, cutting-edge technology and eight gourmet restaurant options.
Other lines have new-builds that follow in the footsteps of sister ships, with some tweaks here and there. And river cruising continues to be the hotbed of new-builds, with 15 new riverboats debuting this year. Viking River Cruises leads the way with an ambitious and unprecedented 10 new riverboats. The flurry of "Longships" starts in March, when the line will launch three, and continues at a rate of about one a month through September. The company is sticking with an if-it's-not-broke-don't-fix-it mentality; all 10 ships will be nearly identical -- to each other and to Viking's 2012 new-builds -- and they'll all sail the Rhine, Main and Danube rivers.
The Mega-Ships: U.S.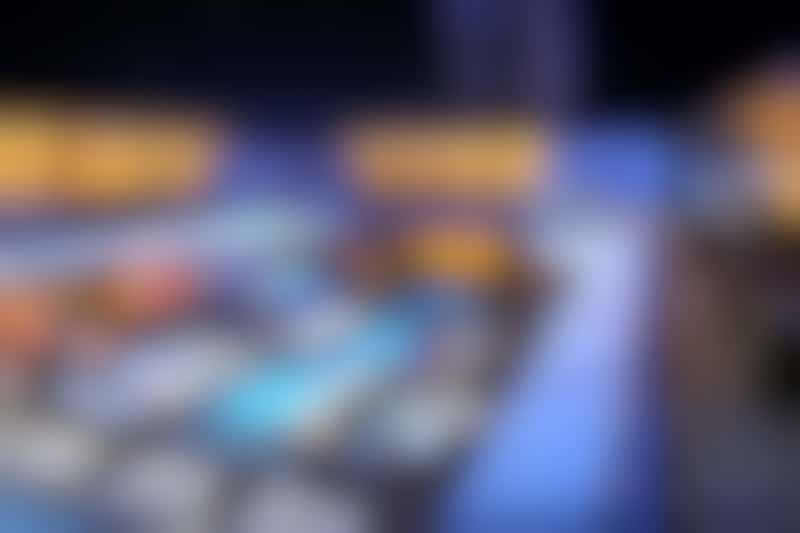 The Low-Down: The much-heralded Breakaway will be the first of at least three in the line's Breakaway class. At 146,600 tons, the 4,028-passenger ship is slightly smaller than NCL's most recent new build -- Norwegian Epic, which launched in June 2010. Still, fans of Epic's large-scale entertainment offerings, including Blue Man Group, are salivating over Breakaway's headlining Broadway show, "Rock of Ages." And Broadway is in keeping with Breakaway's New York theme. The ship, which will sail year-round from Manhattan, has an unmistakable NYC vibe. The Rockettes will serve as Breakaway's godmothers, the hull will feature a New York theme designed by pop artist Peter Max, and Sabrett hot dogs and Brooklyn Lager will be served onboard.
Highlights of the ship include an adults-only deck space, five waterslides, a massive sports complex that will feature a rock-climbing wall and bungee trampoline, and The Haven (pictured), Norwegian's ship-within-a-ship suite-only area, which includes access to a private pool, butler service, concierge and exclusive restaurant. Breakaway also will have 59 Studio cabins that can accommodate solo travelers (less than half of Epic's 128) and cabins for families of five.
Deployment: Bermuda, Bahamas, Florida (Find a Cruise)
Norwegian Breakaway Cruise Fares:


The Low-Down: The first of two ships in a brand-new class, Royal Princess -- at 141,000 tons and 3,600 passengers -- is some 20 percent larger than the largest of the line's ships. The SeaWalk, a cantilevered, glass-enclosed walkway that will extend 28 feet beyond the edge of the ship and 128 feet out over the water, might be the most anticipated "big-bang" feature, but it's not the only new addition on Royal Princess. The ship will feature several new dining venues, including two for-fee buffet options -- a crab shack and fondue dispensary. It also will have a free pastry shop near the main Horizon Court buffet, which at night will transform into Horizon Bistro, a fee-free themed-dining experience.
Princess' famous Piazza (pictured) will grow; Royal Princess' will be 50 percent larger than any of the line's other versions. The area will also introduce new venues, including a for-fee seafood bar and gelateria. Located just aft of the Piazza, Princess Live! is a TV studio/intimate performance venue that seats 280 passengers. The daily morning broadcast will be filmed here -- with a studio audience -- and passengers can participate in cooking demos, game shows, murder mysteries and trivia at the venue.
Deployment: Mediterranean, Caribbean (Find a Cruise)
Royal Princess Cruise Fares:

The Mega-Ships: Europe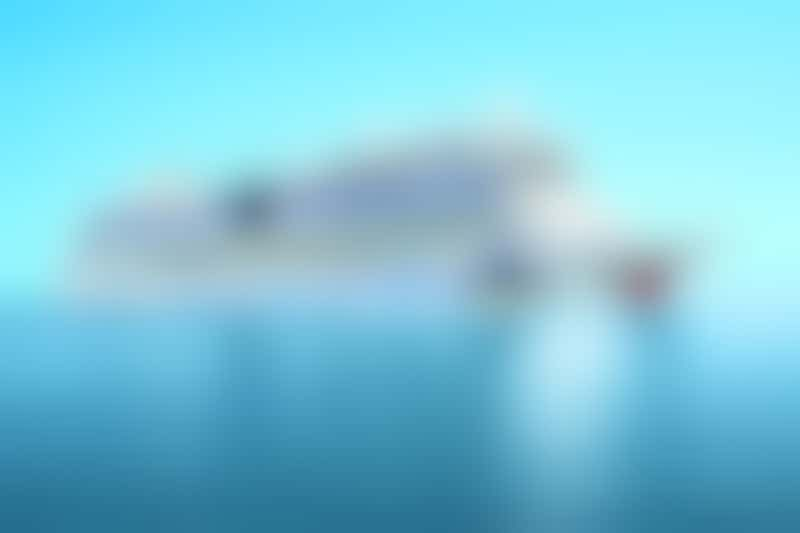 The Low-Down: AIDAstella is the seventh and final ship in Germany-based (though Carnival Corp.-owned) AIDA Cruises' Sphinx class, and it shares the fleet's casual spirit. At 73,000 tons, and carrying 2,194 passengers, AIDAstella has 14 decks, seven restaurants and 12 bars, including an onboard brewery and a wine bar. Upcharge alternative dining options include a sushi restaurant and a steakhouse.
Deployment: Northern Europe, Baltic

The Low-Down: Preziosa once had a shark tank onboard. Hannibal Gaddafi, son of the late Libyan dictator, originally commissioned the ship and based the design on MSC's Fantasia class. Among Gaddafi's plans were a six-shark tank, marble columns and statues. When the Gaddafi regime was overthrown in June 2011, the contract was terminated. MSC bought the ship, already under construction, from builder STX in March 2012 and renamed it Preziosa.
It is a new ship, but it will be awfully familiar to passengers who have cruised the other ships in MSC's Fantasia class. This 3,502-passenger, 139,400-ton Preziosa is the fourth and final ship in the class. As with its sister ships, Preziosa will offer three main restaurants, a disco, casino and a Balinese-inspired spa. It also will feature MSC's signature Yacht Club, which provides passengers ship-within-a-ship luxury and exclusivity -- and a personal butler. There are, however, a handful of new features. Preziosa will feature the Doremi Castle Aqua Park, which will include sprays, fountains, water pistols and water valves for kids. More daring passengers can try out Vertigo, which is more than 42 feet high and 394 feet long, making it the longest waterslide in cruising. Finally, the ship will introduce the Top 18 Exclusive Solarium, a for-fee adult-only space featuring spa service, bar menu and complimentary fruit skewers.
Deployment: Mediterranean, Caribbean
MSC Preziosa Cruise Fares:

Small Ships: Europe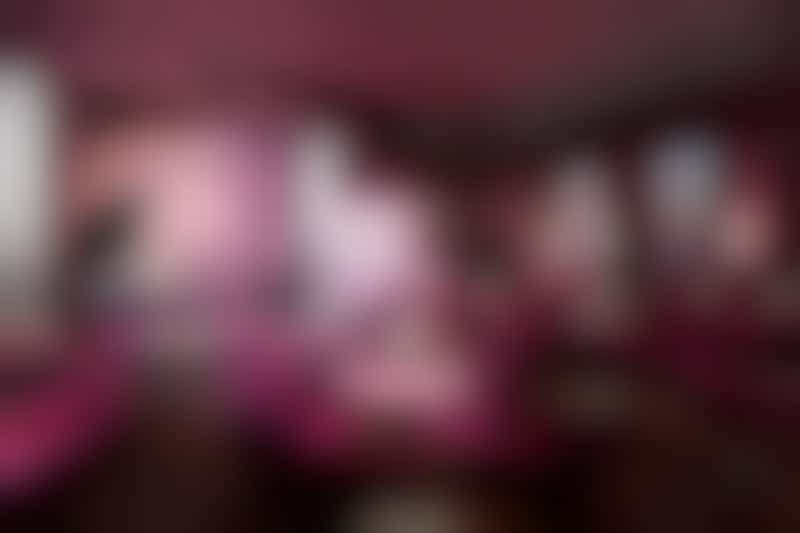 The Low-Down: Hapag-Lloyd is chartering the 39,500-ton Europa 2 through 2025. The ultra-luxury ship, which can accommodate 516 passengers, has gone stylish and spacious with its new ship, which features huge cabins (from 300 square feet and up) and enormous balconies (from 75 square feet). All cabins have balconies, tubs, tablet PCs, portable phones and Nespresso machines. Europa 2 also has an extensive spa facility that has four different saunas, a whirlpool and an ice fountain.
Yet despite the high-end features, the line promises an informal atmosphere. Hapag-Lloyd's Europa provides exquisite dining, so expect Europa 2's eight restaurants and six bars to create a gastronomic treat. The line also has created production shows exclusively for Europa 2.
Deployment: Mediterranean, Asia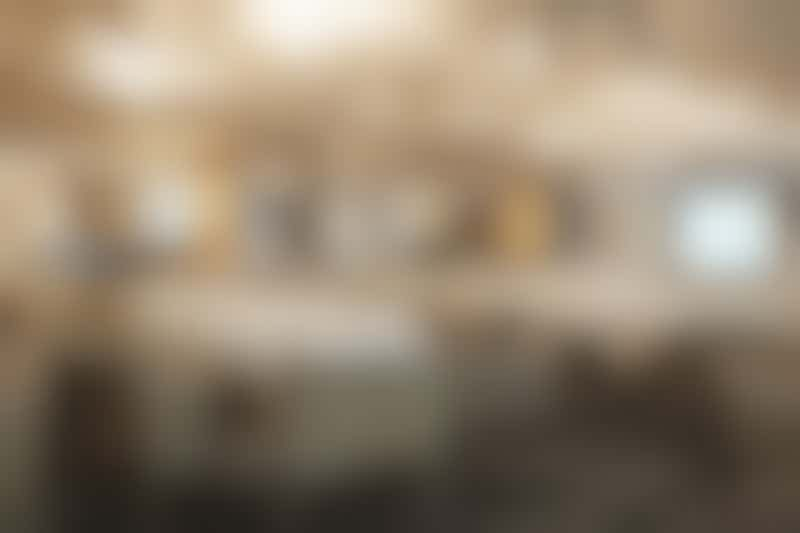 The Low-Down: Ponant Cruises' Le Soleal launches this year, joining sister yachts Le Boreal and L'Austral. The 264-passenger Le Soleal will debut in the Arctic. The luxury ship offers two restaurants: the Gastronomic Restaurant, the ship's main dining area, and the Grill Restaurant, a more casual restaurant that serves a buffet lunch. It also has three lounges, a theater, fitness room and massage rooms. The Arctic itinerary sets Le Soleal apart: Cruising from Greenland, passengers will see the glacier of Disko Bay, a UNESCO World Heritage site. The itinerary also promises to be chock full of nature -- think arctic wolves, whales, polar bars and musk oxen. Plus, stargazers will adore the up-close view of the aurora borealis.
Deployment: Arctic, Asia
The Riverboats: Europe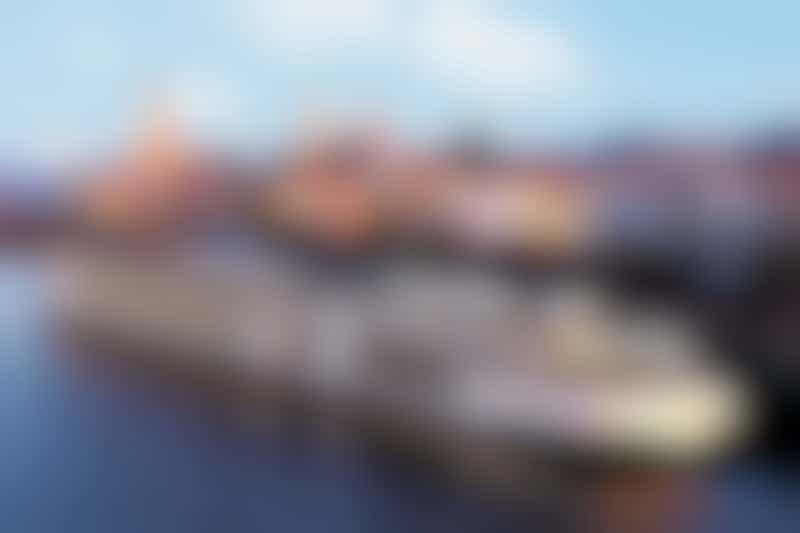 The Low-Down: To say that Viking River Cruises is making a splash in 2013 is an understatement: An unfathomable 10 new "Longships" are set to hit the Rhine, Main and Danube this year. All have been designed by the same team -- Yran & Storbraaten -- and are nearly identical. The Longships each carry 190 passengers and offer five classes of cabins. Suites each feature two rooms, with a French balcony off the bedroom and a full balcony off the living room. Onboard, passengers can hang out at the Aquavit Terrace, an indoor-outdoor space with retractable floor-to-ceiling glass doors.
Deployment: Rhine, Main, Danube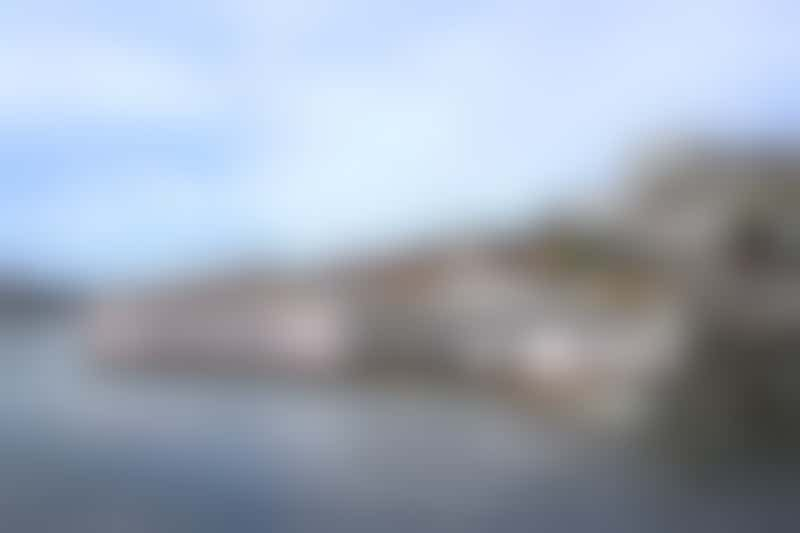 The Low-Down: AmaWaterways continues to expand with two new ships debuting in 2013. First up is the 106-passenger AmaVida, which will cruise Portugal's Douro River, a departure for the usual European river itinerary. Douro itineraries take passengers through historic ports, fishing villages and wine regions -- AmaVida even offers several wine-themed cruises with vineyard stops and wine tastings. AmaVida's cabins range from 161 square feet to 323 square feet. Passengers onboard AmaVida can lounge on the ship's sun deck, take a dip in the pool or visit the fitness center and spa. Wi-Fi is available throughout the ship.
Deployment: Douro

Ship & Launch: AmaPrima, April 3
The Low-Down: The 164-passenger AmaPrima joins the fleet in 2013, sailing a number of waterways throughout Europe, including the Danube and Rhine rivers. As with its sister riverboat AmaCerto, AmaPrima will have cabins that pair "twin balconies" -- a French and traditional option. The heated sun deck pool features a swim-up bar, and the riverboat has five dining options. The line focuses on the passenger experience onboard and off, providing passengers with bicycles for port excursions.
Deployment: Danube, Main, Rhine, Dutch, Belgian waterways

The Low-Down: Avalon Artistry II is the fourth ship in Avalon Waterways' Suite Ship class. The 164-passenger ship has cabins ranging in size from 172 square feet to 300 square feet. The larger categories (Panorama and Royal suites) feature panoramic windows that open to create an open-air balcony. Artistry II has four decks, which include a sky deck for sunning (or shading) and eating in the open-air bistro. Passengers get complimentary use of in-suite iPads and Wi-Fi access.
Deployment: Rhine

The Low-Down: Avalon Expression is the fifth ship in Avalon Waterways' Suite Ship class. The 166-passenger (443 feet) ship has four decks and six categories of cabins, ranging from 172 square feet to 300 square feet. Standard amenities include private bathrooms with showers that have glass doors, flat-screen TVs, complimentary Wi-Fi access and L'Occitane bath amenities. Other ship features include a hair salon, whirlpool, Open-Air Bistro for outdoor, grilled lunches and expanded fitness area.
Deployment: Danube

The Low-Down: The 169-passenger Jewel will be Scenic Tours' fifth riverboat. The line calls its vessels "space ships" because of the comparatively high space ratio. Cruises on Scenic Jewel will be nearly all-inclusive: Fares will include unlimited drinks, butler service, meals, gratuities and excursions. While Scenic Tours' roots are Australian, the line caters to all English speakers as well.
Deployment: Rhine, Main, Danube