The cruise industry keeps on growing, with 18 new cruise ships coming to the high seas in 2020, including one from a brand-new cruise line -- Virgin Voyages -- and a first-in-class ship from Carnival Cruise Line that will boast the first roller coaster at sea.
New ships for 2020 range in size from 100-passenger expedition boats to three mega-ships, the largest of which can hold 6,600-passengers when full. Small ships continue to grow, with just seven of the 18 new ships carrying more than 1,000 cruisers.
Noteworthy onboard attractions on 2020's new cruise ships include the aforementioned roller coaster, multislide water parks, a tattoo parlor, vertical skydiving and restaurants from Emeril Lagasse and Shaquille O'Neal.
Read on for our comprehensive list of the new cruise ships coming in 2020:
---
Scarlet Lady
July 2020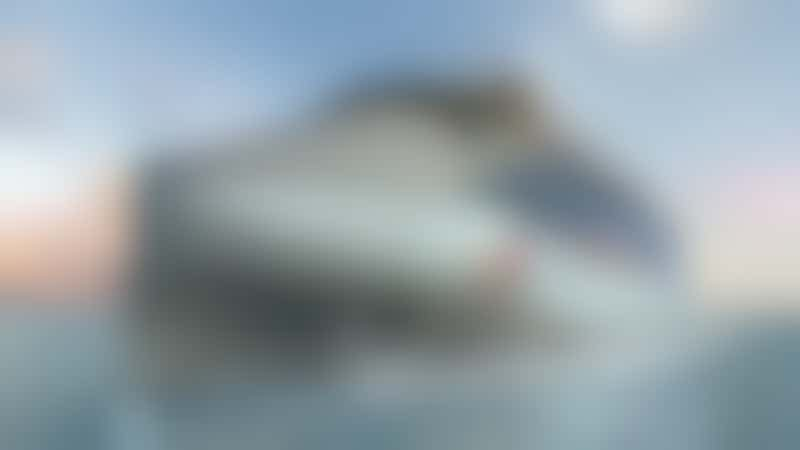 Probably the most anticipated new cruise ship in several years, Scarlet Lady will be the first vessel from Virgin Voyages, which is billing itself as an alternative to traditional cruising, with new hip terminology (passengers are referred to as sailors, balconies are terraces and cruises are called voyages).
Offering an adults-only (18+) experience and such onboard attractions as a tattoo parlor, Champagne on demand (just shake your phone), free dining -- with no dress code -- in nine distinct restaurants, a gratuity-free environment, robust spa and fitness offerings, and late-night events and gigs unlike anything else at sea, Scarlet Lady has been designed to appeal to travelers who have never been on a cruise before -- and show them how much fun it can be.
Scarlet Lady Itineraries: Caribbean
---
Mardi Gras
November 2020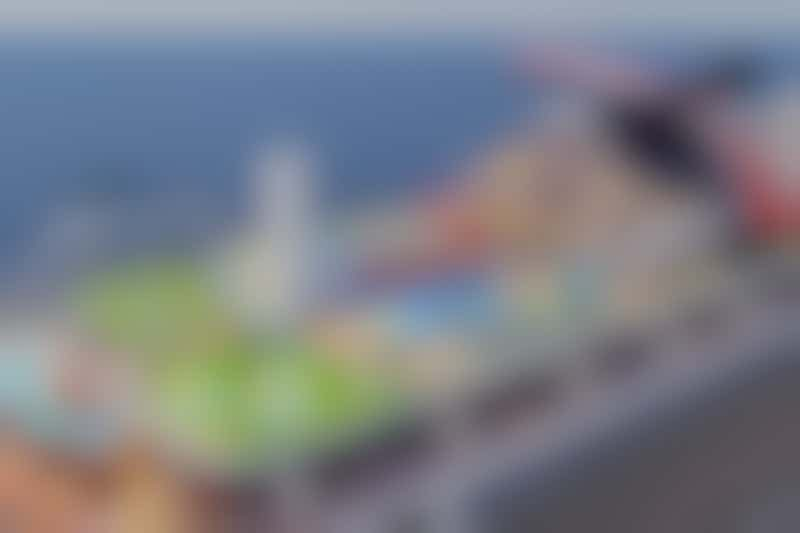 Tell the world you're putting a roller coaster on a cruise ship and it's all anyone wants to talk about, but Carnival's 2020 ship, Mardi Gras, has more to offer than BOLT. The biggest cruise ship Carnival has ever launched (it'll hold some 6,600 people at full capacity), the ship will feature six distinctly themed zones, including a New Orleans-inspired French Quarter and the Italy-themed La Piazza.
The ship will also have the line's strongest suite offering, with 32 suites having access to a private enclave called Loft 19, which will feature a full-service bar and a private pool. Other cool attractions on Mardi Gras will be the first at-sea version of Shaquille O'Neal's Big Chicken Restaurant (available on a complimentary basis) and an extra-fee Cajun eatery from celebrity chef Emeril Lagasse.
Mardi Gras Itineraries: Caribbean
---
Odyssey of the Seas
October 2020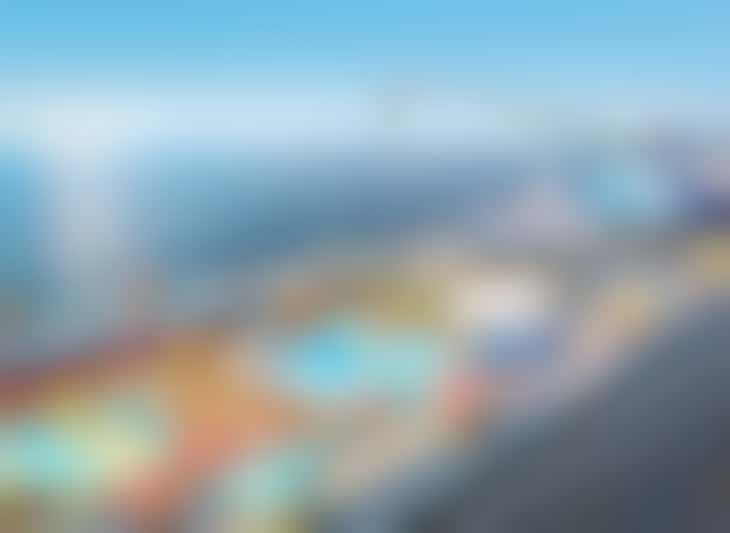 The first Quantum Ultra Class ship to sail in the Western Hemisphere, Royal Caribbean's Odyssey of the Seas will offer all of the same knockout attractions you can find on near-sister ships Anthem of the Seas and Ovation of the Seas (FlowRider, RipCord by iFly, North Star), with a few ultracool additions like the Sky Pad virtual reality trampoline experience, Splashaway Bay water park and an augmented reality playground in the SeaPlex.
The ship will also offer tons of dining options, among them many Royal Caribbean signatures such as Chop's Grille, Izumi, Giovanni's Italian Kitchen, El Loco Fresh and Wonderland. On top of that, Odyssey will be the first Royal Caribbean ship in North America to offer the hibachi-style Teppanyaki restaurant.
Odyssey of the Seas Itineraries: Caribbean, Mediterranean
---
Celebrity Apex
2020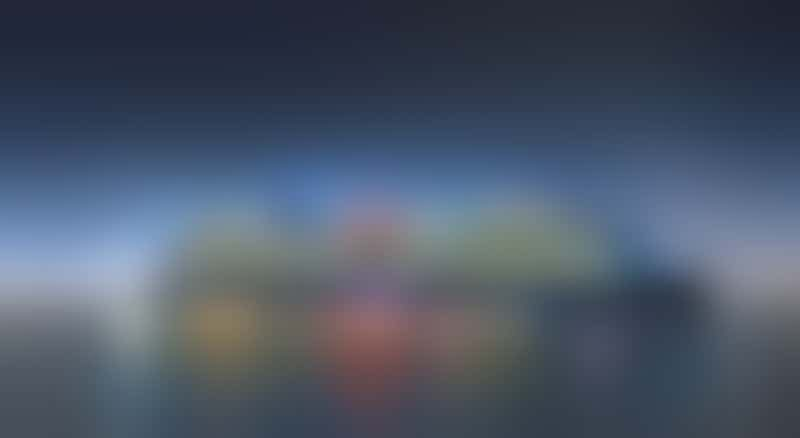 The second in Celebrity's Edge Class of ships, Celebrity Apex will be nearly identical to Celebrity Edge, with the revolutionary Magic Carpet, infinite veranda cabins, The Retreat suites-only enclave and Eden day-to-night lounge experience. Also, as on Edge, Apex will feature four included dining rooms, each with a distinct theme and select menu items only available there.
Celebrity hasn't yet revealed what, if any, differences there will be between Edge and Apex, but expect one or two additions.
Celebrity Apex Itineraries: Western Europe, Caribbean, Mediterranean
---
Enchanted Princess
2020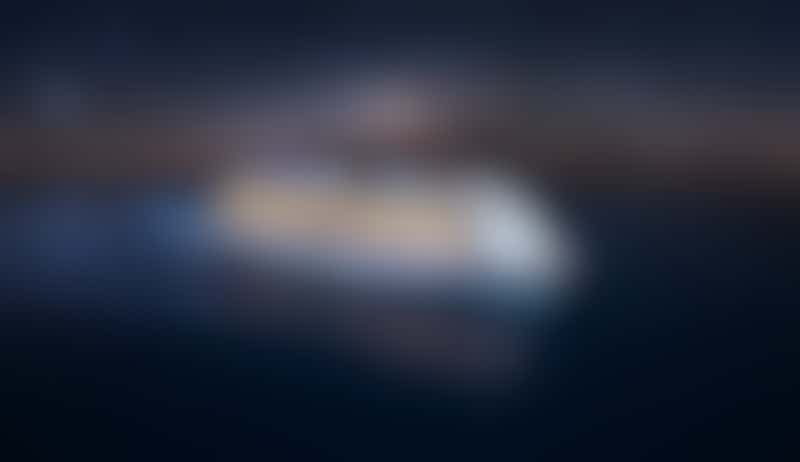 Enchanted Princess will be Princes Cruises' fifth Royal-class ship. Like all its sister ships, it will have a multistory Piazza atrium, adults-only Sanctuary and the glass-bottomed SeaWalk, but like Sky Princess it will also have two Sky Suites, for-rent private cabanas in the Sanctuary, a Princess Live! cafe and a much larger Thermal Suite.
New to the line will be a stand-alone Salty Dog Gastropub, a rustic-style eatery where cruisers can catch a sporting event, while noshing on menu items created by chef Ernesto Uchimura. Returning favorites will include Crown Grill and Sabatini's. Not much more has been revealed about Enchanted Princess, but expect to see a new Jim Hansen show debut onboard.
Enchanted Princess will also feature the line's OceanMedallion technology, which brings a digital-concierge element to the cruise experience.
Enchanted Princess Itineraries: Caribbean, Mediterranean
---
<!-- ## Evrima June 2020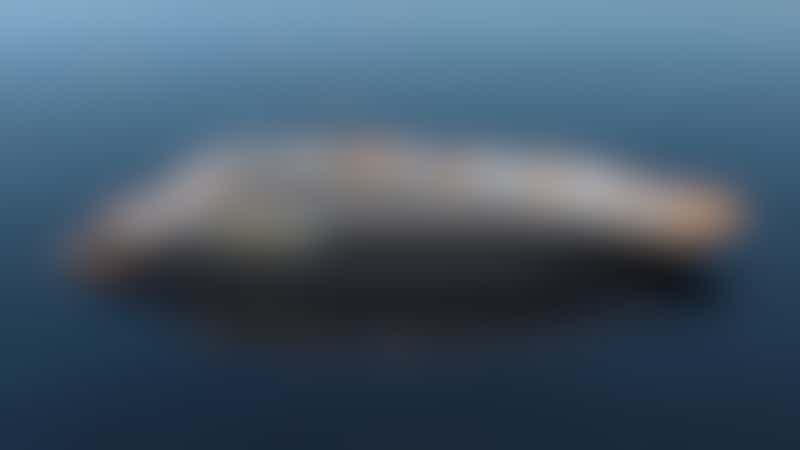 Among the luxury cruising segment, the 298-passenger Evrima, the first of three yachts from the Ritz-Carlton Yacht Collection, is the most eagerly awaited vessel. Among the highlights you'll find on the ship will be nine dining venues, including seafood and steak, Asian and a fine-dining restaurant with a five-course degustation menu; six suite styles, all with balconies; two pools; a full-service spa and fitness center; and highly inclusive fares that include alcoholic beverages, onboard gratuities and Wi-Fi.
Other new luxury cruise ships to look forward to in 2020 include Seven Seas Splendor (February), Silver Moon (July) and Sea Cloud Spirit (August).
Evrima Itineraries: Mediterranean, Northern Europe, Canada and New England
*** -->
Iona (2020), Spirit of Adventure (2020), and MSC Virtuosa (September 2020)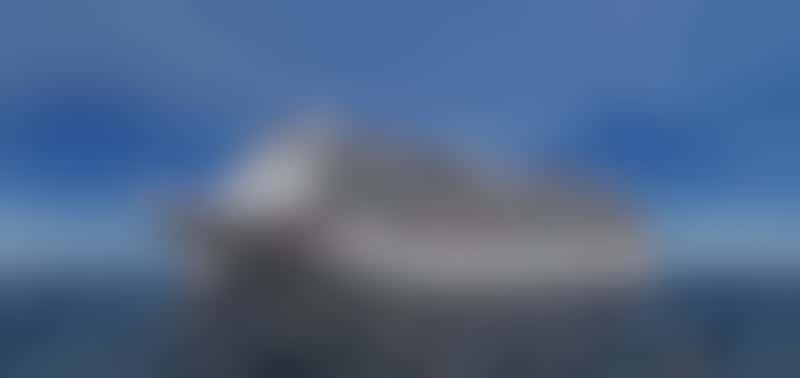 Three Europe-based ships will debut in 2020, with two targeted specifically for cruisers in the U.K. and a third for passengers worldwide.
P&O Cruises' Iona will be the largest-ever ship purpose-built for the U.K. market. It will hold 5,200 passengers at double occupancy and will be the first P&O ship with a Lanai deck, an outdoor, covered promenade that will feature an alfresco restaurant and bar space. It will have 30 eateries (with seven being extra-fee specialty options), 12 bars and four swimming pools (including one indoors). Other highlights will be the SkyDome, which creates a space flooded with natural light and will also be home to aerial shows; The 710 Club, a new adults-only space; and Ocean Studios, where passengers can watch classic and new blockbuster movies on four movie screens.
The 999-passenger Spirit of Adventure will be a second new-build (and sister to Spirit of Discovery, which came out in 2019) from Saga Cruises, a line that promotes itself to English travelers who are aged 50+. The line hasn't revealed too many details, but it has said the ship will have two new restaurants -- a Nepalese venue and Amalfi, which offers up high-end Italian cuisine.
The second in MSC Cruises' Meraviglia Plus class, MSC Virtuosa will be one of the largest ships in MSC's fleet, equal only in size to MSC Grandiosa. Among the highlights onboard will be two new Cirque du Soleil at Sea shows created exclusively for MSC. It will also have a large suites-only MSC Yacht Club, an indoor promenade with digital sky ceiling, an indoor amusement park, outdoor water park and plenty of dining and bar venues for cruisers to choose from.
Iona itineraries: Norwegian Fjords, Northern Europe, Mediterranean, Canary Islands
Spirit of Adventures itineraries: Baltic, Western Europe, Mediterranean, Caribbean, Canary Islands
MSC Virtuosa itineraries: Mediterranean
---
Expedition Ships
<!--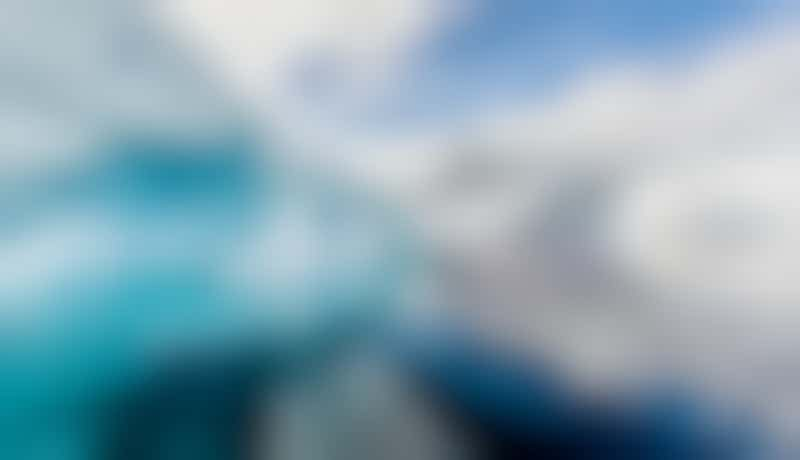 -->

The expedition cruise explosion that began in 2019 continues in 2020 with eight new expedition ships debuting around the world. All but one (Silver Origin) are being built to sail in polar waters, with all others having ice class ratings that allow them to linger in Antarctica longer. All will be small, ranging from the 100-passenger Silver Origin to the 200-passenger Crystal Endeavor and Ocean Victory.
All but two of the ships are part of the burgeoning luxury expedition movement that blends expedition-style cruising (Zodiacs, wet/dry landings, hikes) with high levels of service, gourmet cuisine and luxury amenities. Two of these luxury vessels also feature high-tech "toys" in the form of helicopters on two ships (Crystal Endeavor and Ultramarine), and a submarine on one (Crystal Endeavor). Others are notable for their low environmental footprint (Hurtigruten's MS Fridtjof Nansen is the second of the line's new hybrid-powered ships).
A few represent firsts for their lines: National Geographic Endurance (which has the highest ice class of all the new ships) is Lindblad's first polar new-build; Crystal Endeavor is Crystal's first-ever expedition ship; Ocean Victory will enable Victory Cruise Lines to sail to Alaska for the first time; and Ultramarine will be the first ship owned by Quark Expeditions, rather than chartered. Others, like Ponant's Le Bellot and Le Jacques Cartier are additional ships in classes introduced over the past two years.
National Geographic Endurance itineraries: Norwegian Fjords, Svalbard, Northwest Passage, Iceland and Greenland, Antarctica and Patagonia
Fridtjof Nansen itineraries: Antarctica, Western European coast, Greenland, Norway, Iceland
Le Bellot itineraries: Antarctica, Asia, Mediterranean, Middle East, Australia and New Zealand, Baltic Sea, South Pacific
Le Jacques Cartier itineraries: Mediterranean, Middle East, Baltic, Africa
Crystal Endeavor itineraries: Alaska, Asia, Europe, South America, Australia and New Zealand
Silver Origin itineraries: Galapagos
Ocean Victory itineraries: Antarctica (Albatross Travel), Alaska (Victory Cruise Lines)
Ultramarine itineraries: Antarctica