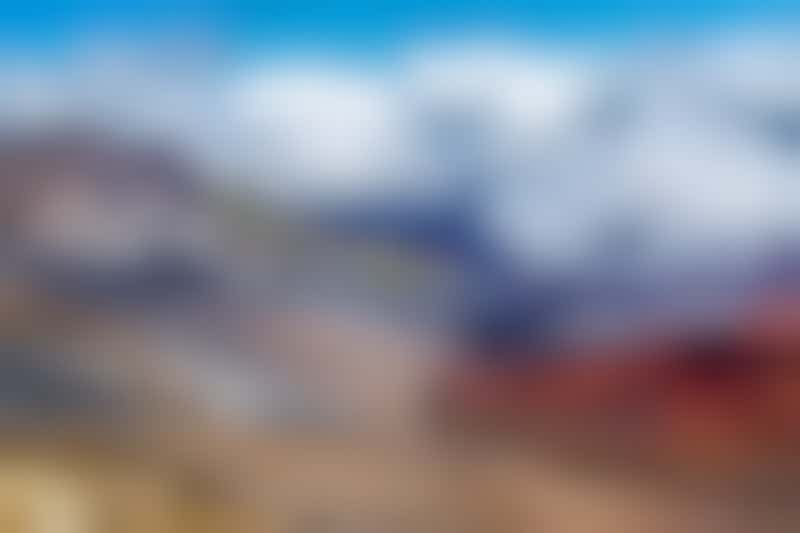 Haleakala National Park (Photo: MH Anderson/Shutterstock)
Need a respite from tropical beaches and man-made attractions -- or just want to clear your head with some soothing greenery? A visit to one of America's national parks may be the solution. Although people don't always think of a national park as part of a cruise vacation, there are a surprising number of them located either on a cruise route or available as an excursion (and that's not even including the ones that you can visit before or after your voyage).
Below is our list of national parks that you can visit while taking a cruise. Get out there and enjoy!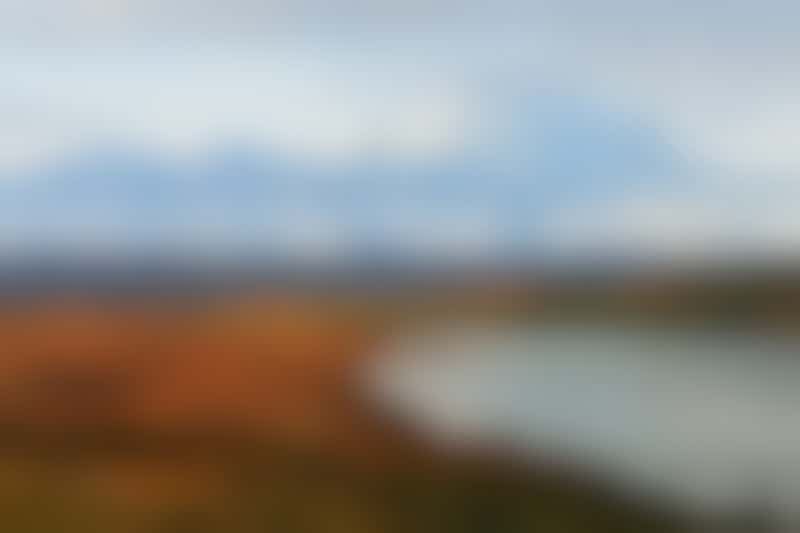 Denali National Park (Photo: Lijuan Guo/Shutterstock)
Alaska National Parks
National Park: Glacier Bay
Why Visit: With 11 glaciers -- eight visible by cruise ship -- Glacier Bay is one of the premier attractions of an Alaska sailing vacation. The National Park Service keeps the area as pristine as possible by limiting calls and regulating the time ships spend there. Passengers are not allowed to get into small skiffs to view the glaciers, and a national park ranger must be on all ships that visit. While the glaciers are the star of the show, keep a look out for the seals sunning themselves on the Bay's rocks; you may even see a whale breaching.
How to Visit: Scenic cruising on Glacier Bay is a highlight of many Alaska cruises. If your ship is stopping there, you'll know it, as it will be marked on your itinerary.
National Park: Denali National Park & Preserve
Why Visit: The home of North America's tallest peak (Denali the mountain is 20,310 feet high), the park itself is a stunning expanse of snow-capped mountains, pristine lakes and plentiful wildlife. Even if you don't get to see the actual mountain -- only 30 percent of visitors do because of the cloud cover -- it's worth spending several days here to take in the nature and see wildlife, visit the kennels where the park service trains its sled dogs and learn about the native Athabascan tribes who dubbed the mountain "the high one."
How to Visit: Denali is the centerpiece of Alaska cruisetours, with most itineraries spending a minimum of two days in the park, some even more. Make sure that you take the park service bus into the heart of the park. This is your prime opportunity to see bears, as well as other wildlife.
National Park: Gates of the Arctic
Why Visit: One of America's most remote national parks, Gates of the Arctic is true wilderness, one only accessed by small planes from Fairbanks, as there are no roads or trails. In the summer, the sun never sets here, and the only tracks you'll see are those from caribou, moose and other wildlife.
How to Visit: You have to work to get to this one. First, you'll want to be on an Alaska cruisetour that includes a stop in Fairbanks. Next, you'll want to purchase the optional flightseeing shore excursion that takes you to the park's boundaries at Coldfoot and the Anaktuvuk Pass. But the hassle is worth it. You'll never forget flying high above the vast landscape, with the only lights those of the rarely traveled Dalton Highway. The mountain pass into Anaktuvuk is also spectacular.
Pre- and Post-Trip Options
If you're staying in Anchorage for a few days after your cruise, the Wrangell-St. Elias National Park is the largest in the country -- bigger than Yosemite, Yellowstone and the country of Switzerland combined. It's a four-hour drive, but one that is popular, especially if you want to rent an RV. Or head down to the Kenai Peninsula, a popular stop for repeat Alaska cruisers. Close to Seward, this gorgeous park offers opportunities for small boat trips, day hikes and kayaking; some cruisetours add stops here.
Boarding in Seattle? Come in early so you can visit Mount Rainier, the Cascades or Olympic National Forest. All are worthy for their views, hiking and wildlife; Olympic National Park also boasts glorious rocky Pacific beaches and temperate rainforest.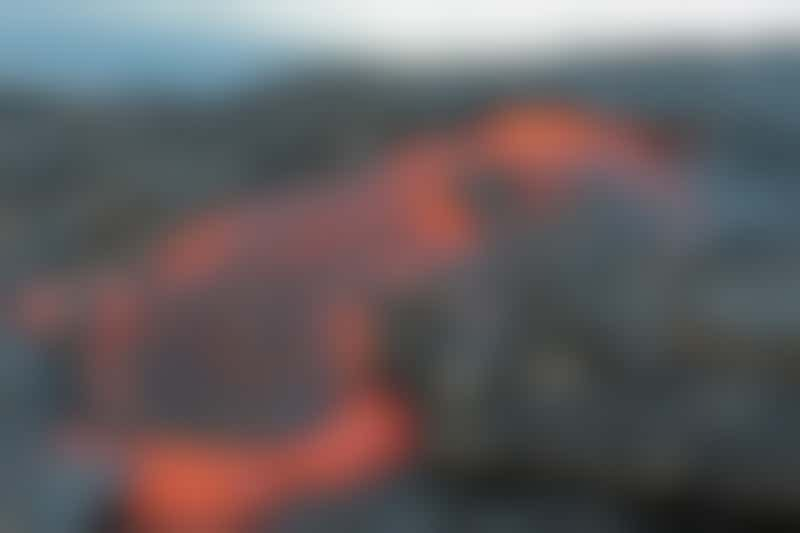 Hawaii Volcanoes National Park (Photo: Robert Crow/Shutterstock)
Hawaii National Parks
National Park: Hawaii Volcanoes
Why Visit: Molten lava spewing from the ground? What more argument do you need? How about this: Volcanoes are how the Hawaiian archipelago came into being and two of them -- Kilauea and Mauna Loa -- are still active.
How to Visit: Most cruises to Hawaii -- including Norwegian Cruise Line's Pride of America -- offer shore excursions into the park from Hilo. You can also rent a car and visit on your own.
National Park: Haleakala
Why Visit: In the center of Maui, Haleakala soars 10,000 feet above the island, and has played an important role in native Hawaiian folklore and culture. The views from the top are spectacular (although weather can play a role), and the park often has cultural demonstrations and events, in addition to hikes along the volcanic terrain.
How to Visit: Shore excursions to Haleakala take place out of Lahaina. If your ship stays in port overnight, go on the sunset or sunrise tour. The bike tour is also extremely popular; luckily for your quads, you're going down and not up. If you're more independent minded, you can rent a car and do this trip independently.
Pre- and Post-Trip Options
Cruises to Hawaii depart from San Francisco and Los Angeles in California. If you have time, take a few days to visit Yosemite, Redwood or Sequoia in northern California. The Channel Islands might not have the name recognition of other California parks, but they lie only 80 miles north of Los Angeles in Ventura; plan ahead to take the park concession's boat for hiking and day trips.
---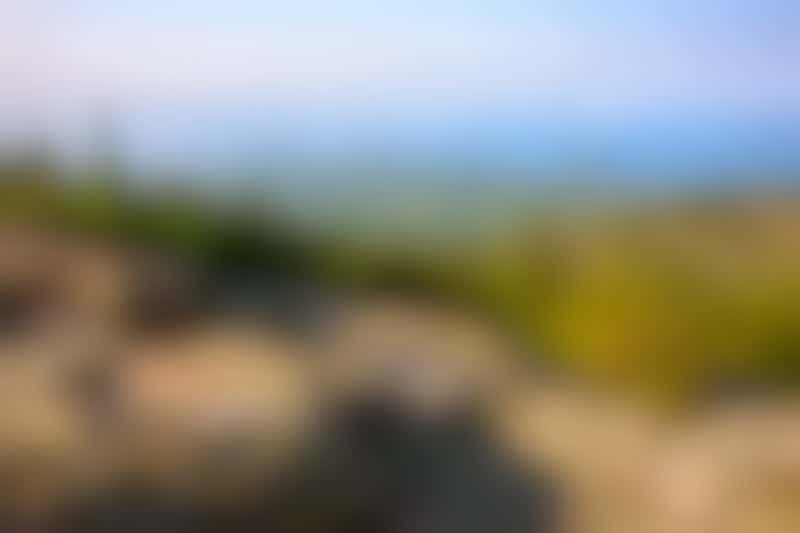 Acadia National Park (Photo: Zack Frank/Shutterstock)
New England National Parks
National Park: Acadia
Why Visit: There are few parks more serene than the pine forests and granite hills of Acadia (although it might not seem that way in the heart of busy leaf peeping season). Still, even at high season, it's not too hard to find a trail to yourself. Biking, climbing bird-watching and tidepooling are also popular pastimes.
How to Visit: Cruises on Canada/New England itineraries stop at Bar Harbor, which is on the same island as the park (Mount Desert Island). All lines have excursions there, although this is one that is extremely easy to do on your own (or through a private outfitter, if you're looking for something more specialized such as a horseback ride or fishing trip).
Pre- and Post-Trip Options
While Boston is imminently historic, it's not a national park per se; however, Boston National Historical Park (a collection of historic sites, including those on the Freedom Trail) is overseen by the National Park Service. Many New England cruises also visit popular Canadian national parks such as the Bay of Fundy (located between Nova Scotia and New Brunswick) and Forillon, located near Quebec's Gaspe.
---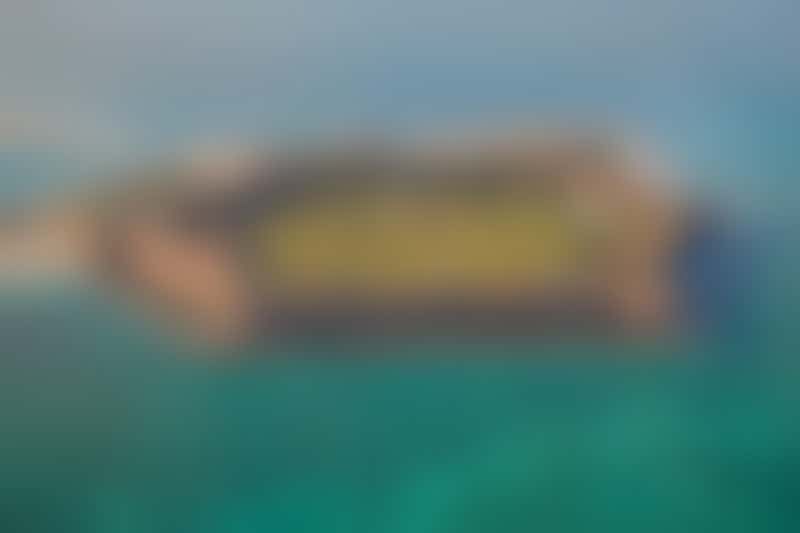 Dry Tortugas National Park (Photo: Deatonphotos/Shutterstock)
Caribbean National Parks
National Park: U.S. Virgin Islands
Why Visit: An island paradise with all the modern conveniences of the United States? Sounds like a winner. The U.S. Virgin Islands offer all the sun, sand and natural beauty of the Caribbean, while still being under U.S. jurisdiction. On St. John, where the actual national park is located, almost the entire island is a protected space, including the waters surrounding it.
How to Visit: St. Thomas is one of the most popular ports on Caribbean cruise itineraries, and St. John is a quick ferry ride away. Either take an organized ship excursion or go on your own from Red Hook to find less spoiled beaches for snorkeling and swimming. If you aren't a beach bum, check out the historic remnants of plantation life that can be visited in the park's interior.
National Park: Dry Tortugas
Why Visit: Located about 70 miles west of Key West, Dry Tortugas is a perfect combination of beaches, marine life and history; Fort Jefferson on the island is one of the nation's largest 19th-century forts still standing. Come here for snorkeling (the coral is better here than at Key West), fishing, water sports and swimming.
How to Visit: Accessible only by boat or seaplane, Dry Tortugas is a popular day trip from Key West. It's only an option for cruisers if you have a long port stop.
Pre- and Post-Trip Options
If you're leaving from Miami, it's worth adding some extra time to visit the Everglades. The "sea of grass" goes on for miles, and you might even see an alligator. Even closer to Miami is Biscayne National Park. Here you can see Florida's native species (including manatees, alligators and birds), snorkel the reefs, canoe, kayak, hike or go on a fishing excursion; the National Park Service says that going out on a boat is the best way to experience the park.