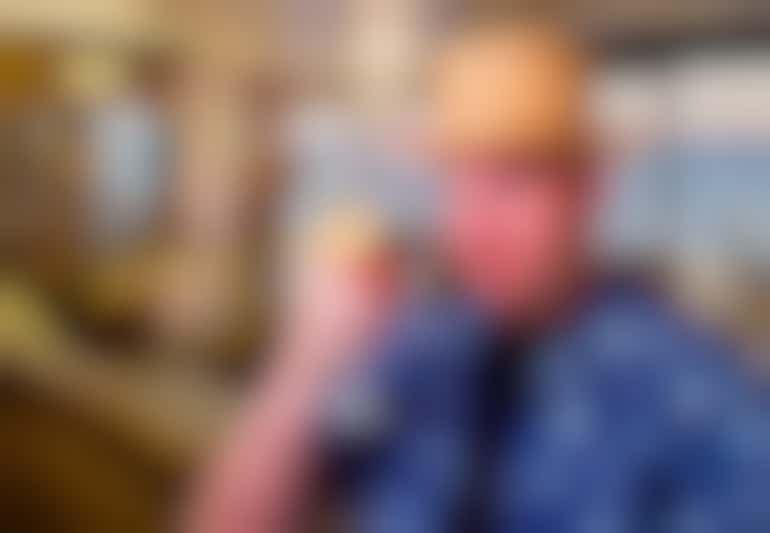 mainstream cruiser tries luxury
But, recently, I changed up my cruising routine and sailed on Crystal Symphony, a luxury ship. (While many ships have aspects of luxury, the industry term "luxury" refers to cruise lines with smaller ships, more inclusive pricing and careful attention to fine details, such as service, food quality and upscale cabin appointments.) I simultaneously enjoyed pieces of the experience and yearned for some big-ship action.
If you're a cruiser who enjoys the sometimes-over-the-top ambience of the three major mass-market cruise lines (Carnival Cruise Lines, Norwegian Cruise Line and Royal Caribbean International) but has always wondered if you'd enjoy a luxury sailing, this special review of a luxury cruise experience is just for you.
Although I've structured this piece a lot like one of our ship reviews, this is not a review of Crystal Cruises or Crystal Symphony. This is an opinion of luxury cruising from a person who identifies as a mass-market cruiser. What I may find to be positives or negatives on a luxury cruise, others may not.
Overview
Sailing on a luxury cruise is relaxing, whether you want to be relaxed or not. There isn't a lot of activity onboard, and what little exists is ... gentle. For me, a big-ship cruiser, the first few days of forced relaxation were nice, but it quickly got old. I soon found myself longing for a cheesy "best legs" contest or newlywed/not-so-newlywed game show to get me laughing.
To be quite frank, I was often bored. On days at sea, I would scan through the daily program numerous times, hoping some new and exciting activity would catch my eye. It never did. My 60-something-year-old father, on the other hand, always found something interesting to keep him busy. So, while he went to lectures and classes, I worked or read -- every day.
What I couldn't get enough of, however, was the superb service and daily indulgences like free Ben & Jerry's ice cream; lush, oversized bath towels; and big, fluffy, hypo-allergenic pillows. It's a real treat when your waiter knows exactly what you want for dessert each night or when the sommelier stops you in the hall to say hi and ask how your day is going.
Small ships also are great if you want to get to know some of your fellow passengers. People are much friendlier, and it's easy to start up conversations. On an elevator with someone? You'll be chatting before you reach your deck. That never happens on the big ships, and I found I quite liked the convivial atmosphere.
Fellow Passengers
One of my biggest fears as my time on Crystal Symphony approached was that I wouldn't fit in with the other passengers. Being younger than other passengers didn't disturb me too much, but being less wealthy, less refined, less straight-out-of-the-pages-of-Vogue -- that did worry me. Was everyone else going to look down on me?
I shouldn't have worried. The passengers definitely skewed in favor of easygoing, casual and friendly. In fact, it wasn't uncommon for someone I hadn't met to stop by and start asking about my day in port, how I liked the previous night's show or what I thought of the ship. At dinner, my tablemates were all wonderful -- no egos or snobs there.
I did meet a handful of people who met my original expectations -- like the man who, upon hearing I enjoy the big ships, said, "that's disgusting." But such people were usually easy to spot and avoid.
Dress Code
Oasis of the Seas Boardwalk Rock Climbing
Prior to this cruise, I didn't own anything particularly dressy -- not even the ubiquitous black cocktail dress -- so I had to go shopping.
As it turned out, the dress code wasn't quite as strict as I expected. No, they absolutely will not let you in the dining room on a formal night without long pants, as one of our tablemates with a walking cast on his leg learned. (He was allowed in on the resort casual and elegant casual nights, however.) Tuxedos were also not the norm on formal nights. More men donned suits (not even necessarily dark suits) than tuxedos. And, with my new dresses, I was actually one of the more formally attired women onboard. Most women wore skirts and tops; few wore gowns.
On elegant casual nights, I put on dress pants with blouses, and, on resort casual evenings, I just wore a pair of black pants and slightly less dressy blouses. That's pretty much how the majority of people dress on the nicer nights of a mainstream cruise, but I rarely change clothes from day to night when I cruise, preferring to stick to my capris and short-sleeve shirts.
But if you really are a die-hard casual dresser and think anything beyond jeans or shorts and a tee is just too fancy, you will feel out of place on a luxury ship, where the majority of passengers enjoy dressing up.
Gratuity
One nice thing about being on a luxury cruise is that the gratuities are all included in the price. You can tip extra if you like (we did), but, otherwise, what to tip and when is not an issue. Some mass-market cruisers complain that pre-paying tips on mega-ships compromises service, but that wasn't a problem on Crystal. The service I experienced was the best I've ever received, bar none.
Cabins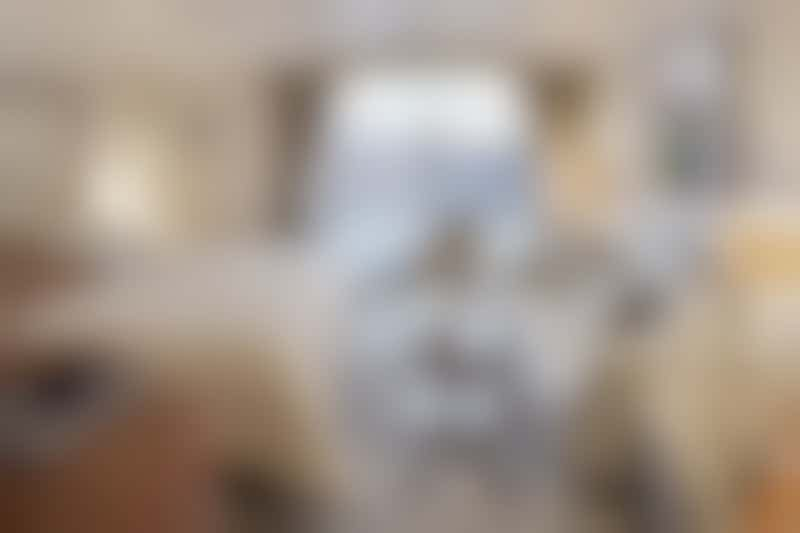 Oasis of the Seas Boardwalk Rock Climbing
The penthouse cabin was nicely appointed, though. The walk-in closet, for instance, was a delight, with ample space for belongings and more than enough hangers. And -- ladies, take note -- the bathroom was fancy, with his and her sinks, oversized plush towels and high-end toiletries.
Some of my other favorite things about the cabins were the little touches I've never had on a mainstream cruise ship, such as a clock and a pillow menu.
The balcony also was decently sized, but because it rained most of my sailing, I never got a chance to try it out.
Dining
Dining on a luxury cruise ship is unlike eating on a mass-market ship, even if the food is not always that much better. Most importantly, the service and presentation are miles above what I usually experience. Waiters are always on hand to respond to any special requests. Want some hollandaise sauce? No problem. Need another piece of freshly baked bread? Here you go. And you never need to wait for your glass to be refilled; our sommelier was always nearby.
As for the food itself, I'd say, in general, it was better than what I'm used to, though not every meal bowled me over. There were certainly more steak and specialty seafood (crab, lobster) on the menu than I'm used to seeing. And if you wanted something special, you could ask for it the night before. For our last Saturday evening onboard, my father pre-ordered a roast chicken with matzo ball soup. And one of our tablemates, a man with a heart condition, was served a fat-free apple pie every night -- a pie baked just for him.
But the best part of dining on a luxury cruise line is the all-inclusive nature of it. On virtually all luxury cruise lines (Silversea Cruises excluded), all the specialty restaurants are included in the cruise fares. On Crystal, for example, you can dine at Silk Road -- the cruise-ship version of the famous Japanese restaurant chain Nobu -- for no extra charge. In New York City, the restaurant's signature black cod with miso dish costs $32. Add on an appetizer and some wine, and you can quickly reach $75 a person -- or more.
And, of course, wine, beer and spirits flow freely onboard at no extra cost.
Entertainment
The onboard entertainment and infotainment found on luxury ships is geared to a clientele that skews older and more sophisticated than on mass-market cruises. Because of this, onboard activity options are among the biggest differentiators between the two types of sailings.
Crave action? You're not going to find it on a luxury ship. Even a rainy day at sea on a big ship offers more action, whether you're hitting the bowling alley, indoor ice-skating rink, or Win, Lose or Draw tournament.
Here's the rundown of what's offered on a typical day at sea onboard Crystal Symphony: two or three fitness classes and lectures ("You Are What You Eat"), iPad and computer classes, bridge play, bingo, French lessons, trivia, destination and historical lectures, golf clinics, dance and art classes, and afternoon teas.
So, what to do? I mean really, what am I supposed to do? I don't have an iPad, I already know how to use PowerPoint and PhotoShop, I don't play golf or bridge, I can't draw to save my life (and a few simple steps isn't going to change that), when will I ever need to know the cha-cha, and if I wanted to take a foreign language class it wouldn't be French.
So my mornings consisted of the occasional jaunt to the gym and reading in my cabin, after which I participated in trivia in the early afternoons. I tried one of the lectures but found I could barely keep my eyes open (not sure if it was the subject matter or the speaker's voice).
The best daylight entertainment option on the ship, available only once a sailing to each passenger and only on Crystal Cruises, was the intimate Magic Castle at Sea show. During the performance, 20 passengers sit mere inches from a master of sleight of hand.
Entertainment in the evening was more in line with what I'm used to, but not always. While most nights featured traditional song and dance revues, other nights' entertainment consisted of a concert piano recital, two performances by a Tony Award-winning singer, a magic show and a female impressionist act in which one woman impersonated famous singers like Cher, Celine Dion, Madonna and others.
I enjoyed the musical revues, the impressionist act and the magic show. The Tony Award-winning singer geared his act a little too old for me, and I'm not a fan of classical piano. So, on three evenings I was stuck with little to do ... my other choices being light jazz, ballroom dancing and piano in the lounge.
There was also a tiny dance club that opened at 10 p.m., but I admit I never made it there. I don't usually hit the dance clubs on the big ships, either.
That left me with either the casino (which ate my money more quickly than usual) or borrowing a book or video from the library.
Public Rooms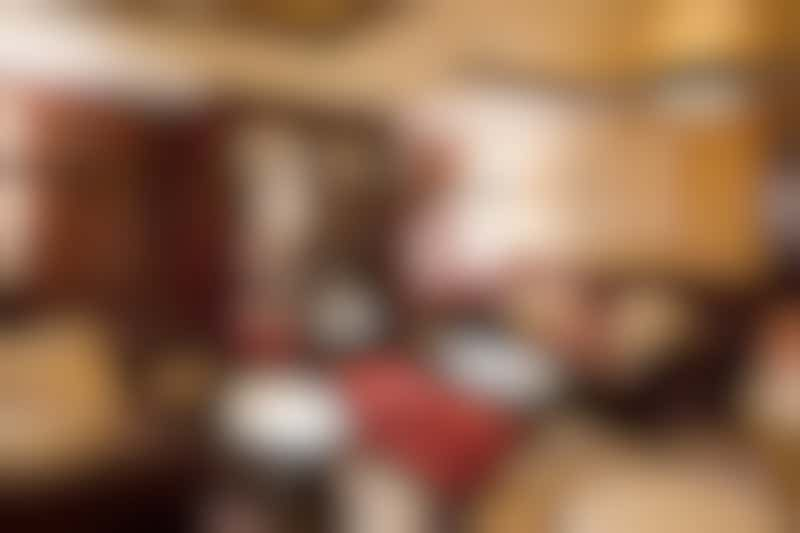 Oasis of the Seas Boardwalk Rock Climbing
The ship also had one theater and one cinema, both small and comfortable. The nice thing about these spaces is you're never too far away from the show (or movie), and you can see all the action.
Compared to what you might find on a big ship, the public spaces were more intimate and cozy, but they offered fewer choices. For instance, there was nowhere onboard (other than my cabin) to catch a soccer game.
Spa & Fitness
Like so much else on a luxury ship, the spa is smaller than what you'd find on a big ship. Crystal Symphony has just a handful of treatment rooms and no relaxation area, something I sorely missed after my treatments. But the Thai poultice massage and Elemis facial I received were fantastic.
Steiner Leisure, the company that runs the spa on Crystal, is the same one that runs the spas on Norwegian Cruise Line, Royal Caribbean and Carnival. But I was disappointed to find out that prices for identical treatments are $10 to $30 higher on Crystal (just as they are on Silversea ships, whose spas are also run by Steiner).
As for fitness, the small gym is adequately stocked with machines and weights, and fitness instructors offer daily yoga and spinning classes for free. Such classes on most large ships cost extra.
Final Thoughts
Even with the things I loved about the whole luxury experience, by the end of day eight or nine, I was ready for the "relaxation" to come to an end. Would I do it again? Yes, on a shorter sailing. So, my advice to others who, like me, identify as fans of the big ships, is to try a short luxury cruise for your first time out. If you love it, you can go for a longer trip next time. And, if you don't, then next year you'll know it's all mega-ship fun for you.