1. The weather is changeable -- pack accordingly.
The weather in the Baltics, even in July and August, can be fickle. It could rain, or it could be sunny, or it could be both within an hour's time. It could be sweltering, or it could be really, really cold. Make sure to check weather forecasts the day before you leave; we had packed a week in advance, but the forecast changed, causing us to switch out some clothing at the last minute.
Also note that not all buildings in St. Petersburg are air-conditioned, and during the summer, it can get quite hot indoors, especially with the crowds.
Browse Upcoming Europe - All Cruises
If you're wondering what to pack on a European cruise and what to wear in the Baltics, we recommend layers, including some long- and short-sleeved T-shirts, sweaters, a fleece or denim jacket, and a rain jacket or poncho. Also pack thick socks, closed-toe walking shoes or lightweight sneakers, and sandals. You might wear that entire wardrobe range on the same day, as the weather changes from morning to afternoon to evening.
2. Scandinavian cities are expensive.
Americans will find that restaurants and taxis in Scandinavia likely cost more than they do at home. The nicer souvenirs -- such as the beautiful Norwegian wool sweaters you see in all the tourist brochures -- are also quite pricy. Be prepared for sticker shock and budget accordingly.
3. Consider taking an evening shore excursion.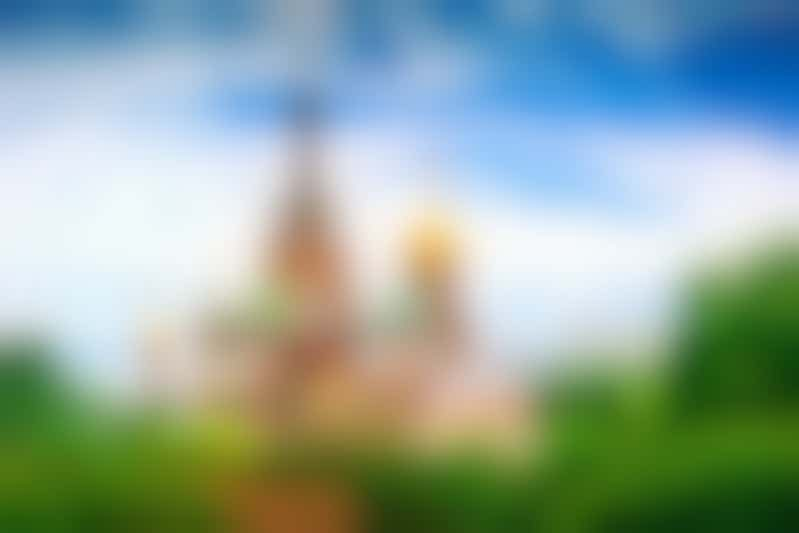 Church of the Spilled Blood, St. Petersburg (Photo: Shutterstock)
Nearly every Baltic cruise will offer an overnight in St. Petersburg -- some will have two -- but, depending on your itinerary, you might have a later stay or overnight in cities like Copenhagen, Rostock/Warnemunde (jumping-off port for Berlin) or Stockholm. This is a great opportunity to book an evening shore excursion or explore the local nightlife and evening culture, especially as it's likely to still be light out if you're cruising in June or July.
For example, Copenhagen's Tivoli Gardens are enjoyable in the evening with occasional music, light shows and fireworks.
In St. Petersburg, both your ship and private tour operators will run evening tours, everything from folk music performances to canal boat rides and meals with locals. Some lines even offer a private after-hours tour of Catherine's Palace in Pushkin (including the famous Amber Room), followed by a little concert of live music, a minuet display on the beautiful grounds and a Champagne reception.
4. You'll need many different currencies.
One of the biggest challenges on a Baltic cruise is sorting out money. A cruise might start in the U.K., where you'll need British pounds and then head to Germany, Estonia and Finland, which all use euros. In Denmark, you'll pay in Danish krone. In Poland, it's zlotys; in Russia, it's rubles; and in Stockholm, it's Swedish krona. You can use credit cards most of the time, but some street markets and restaurants will only take cash. Ask if your ship will change out currencies, but watch out for added fees.
5. It's easy to tour on your own in most Northern Europe ports.
Most of the Baltic seaports visited by cruise ships are easy to negotiate for independent types. Copenhagen is especially cruiser-friendly because the cruise ship dock, Langelinie Pier, is located within walking distance of almost all of the tourist attractions -- the Little Mermaid, Nyhavn, Tivoli Gardens and Stroget, the long, narrow, pedestrian shopping street that winds through the city.
Helsinki is infinitely walkable; it's pretty, it's mostly flat and there is plenty of shade on the Esplanade (the tree-lined pedestrian boulevard in the center of town). If you need to stop and cool off, the sidewalks are filled with little cafes. At the top of the harbor is an open market, chock-full of handicrafts and edibles.
In Tallinn, the old town is not that far from where the ships dock, and you can either walk or catch a cab to the bottom of the hilly part of Tallinn, which is the old city. From there, many of the narrow, cobbled streets and walkways are for pedestrians only.
Stockholm's old city, Gamla Stan, is also walkable and a lot of fun to wander around -- or you can take public ferries or a hop-on hop-off boat to get to the Vasa Museum (housing a complete 17th-century warship) and other attractions. Note that taxi prices in Stockholm aren't regulated so look inside the passenger door for the rates schedule, or call a cab via phone or app and request a fixed price.
6. Local food can be fun.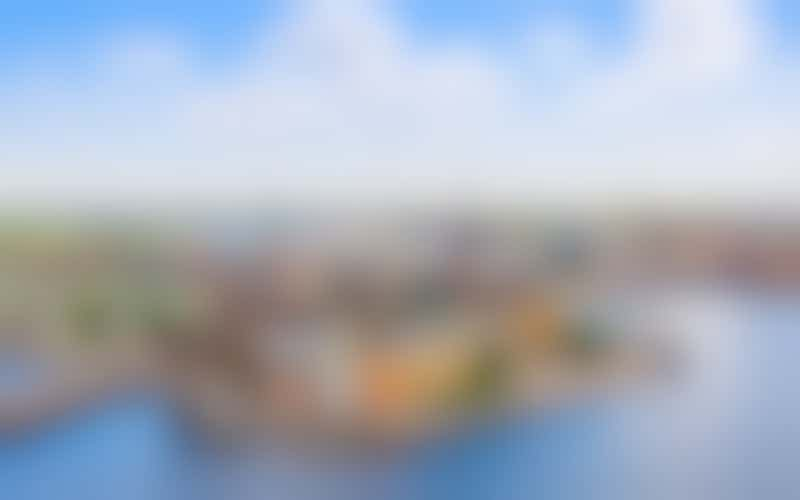 City Hall, Stockholm, Sweden (Photo: Andrey Shcherbukhin/Shutterstock)
Even if you don't want to spend the time or money for a sit-down meal, consider trying some local delicacies while you're in Northern Europe. In Denmark, polser carts are hot dog carts, and the sentiment about them are the same for Danes as they are for New Yorkers with their kraut dogs or Chicagoans with their "all-dressed" dogs. The most popular in Denmark is a bunless sausage dipped in ketchup on a piece of wax paper on the cart shelf. You can stand and watch businessmen, elbow-to-elbow with tourists, dipping and munching.
Sweden is actually known for its candy -- think Swedish Fish -- as well as the odd-tasting salty licorice that is popular across Scandinavia. You can pop into a 7-11 to find a wealth of pre-bagged or bulk candies that make for a tasty treat or souvenir. In Russia, do as the locals do and taste test some vodka.
7. Be careful when you buy amber.
On our cruise, one of the onboard enrichment lecturers was an expert on Faberge eggs and Baltic amber. He said that amber is the easiest of all stones to replicate in plastic; because it's made of prehistoric tree sap, it's pretty lightweight. He gave three methods to spot fake amber: 1) Hold it. Real amber gets warm. 2) Lick it. Real amber has no taste, but plastic does. 3) If there's a whole bug in the amber, it's fake.
Gdansk, Poland, is the purported center of Baltic amber bargains, but wandering through the streets of old Gdansk, we couldn't find a single piece that looked like it was real stone. Some even had very obvious mold marks on them, and most just looked like plastic. If you're keen on buying amber, do your research ahead of time or ask the ship's shopping or regional expert for store recommendations.
8. Cruise ships save you the hassle of applying for a Russian visa.
To go into Russia, residents of the U.S., U.K. and most other countries need tourist visas, which can be difficult and costly to procure. However, if you are going to use a certified independent tour operator, such as Alla Tours or TJ Travel, or take your own ship's excursions in St. Petersburg, you don't need to do anything; your cruise line or tour operator will do it for you under a blanket, 72-hour visa provision.
Browse Upcoming Europe - All Cruises
This type of visa requires you to stay with your tour operator at all times, but the experience isn't as stifling as you might expect it to be. Tour guides are personable, and your day will be so jam-packed with interesting places to visit that you might not regret the lack of independent exploration. Plus, except for the guides and the staff in stores that tourists frequent, English is not spoken, and there is limited signage that is understandable without a knowledge of the Cyrillic alphabet, so touring on your own can be intimidating to many.
9. You'll end your cruise exhausted, but in a good way.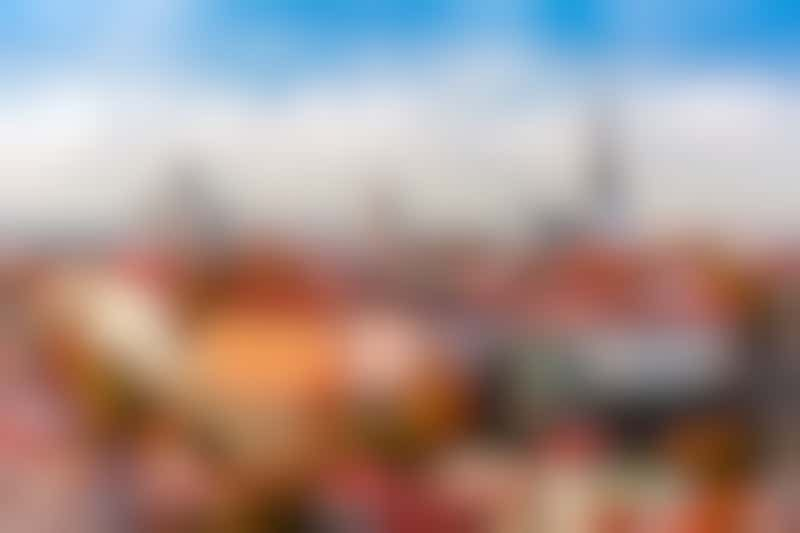 Tallinn (Photo:kavalenkava/Shutterstock)
At the end of our trip, I was exhausted, but it wasn't jet lag. It was the kind of exhilarating exhaustion you experience when you've achieved something significant. This cruise was incredibly port-intensive, but unlike many cruises with lots of port stops, every one of the destinations offers so much that you can't just blow it off. It's hardly "oh, another beach, another island." This itinerary requires you to go, go, go all the time, and even then you wish you had had more time to go, go, go.
So gear up and muster your energy; you can sleep after you're done with your once-in-a-lifetime Baltic cruise.