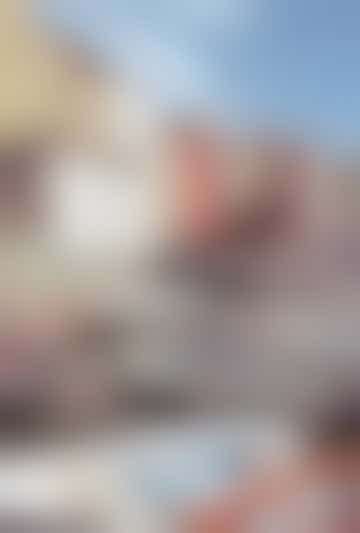 When patrician travelers embarked on visits to these places in prior centuries, their journeys encompassed the great culture, art and history of Western Mediterranean cities such as Barcelona, Rome and Venice. Later, when travel to Europe became more affordable for the middle classes, trips to those storied cities took on a more feverish tone, one made legend in the film "If It's Tuesday, This Must Be Belgium."
These days, exploring the Western Mediterranean by cruise ship is an experience that blends a bit of both. The idea of conducting a "greatest hits" sampler tour of the attractions of the Western Mediterranean, breezing in and out of cities on a daily basis, is entirely doable. Best of all, no matter how many places are crammed into one itinerary, travelers only need to pack and repack once.
Browse Upcoming Europe - Western Mediterranean Cruises
Choosing Your Itinerary
Most commonly, Western Mediterranean cruises are anchored by embarkation ports such as Barcelona and Rome that truly are among the most awe-inspiring and just plain fun cities in the world. That's the good thing. The bad thing is that too often, folks budget just enough time to go from the airport to the ship (and back), focusing only on those ports that are sandwiched in between. My feeling is that if you're flying all this way in the first place -- and spending a fair chunk of cash on the cruise besides -- you should splurge on a couple of days before and/or after the cruise in each city, especially if it's not just a first time cruise to Europe but a first time visit altogether!
This is a good time for a lot of folks to partake of their ship's air/sea with hotel package. It may seem a bit more expensive than booking your own lodgings and airline tickets but there's much more support on the ground ... and that comes in especially handy that first trip (don't worry: If you're like most of us, the maiden voyage will just be the first visit of many).
Famous "east coast" Italian cities, notably Venice, are generally considered to be located in the Eastern Mediterranean, though some itineraries do travel between Venice and Rome for a mixed Med experience (in that case, ports of call can also include stops in Croatia, Greece and Malta).
Other common ports of call in Italy include Sicily (most ships anchor outside of Taormina, an ancient and quite charming hilltop town in the shadow of the mighty and still festering Mt. Etna); Naples for Pompeii (with side trips offered to Capri and Sorrento); Tuscany for Florence and Pisa; and, less often, Genoa (which is convenient for forays to Cinque Terre).
France's Cote d'Azur, the most fabulously chic place most of us will ever visit, is interesting in that it doesn't matter so much where you dock (or anchor); all the cities -- Cannes, Nice, Villefranche and Monaco's Monte Carlo -- are easily accessible from one another. If you're lucky (and I'd shop around for this) you'll find an itinerary that offers a full two-day stay at one of these ports. There's so much to see!
In Spain, ships trawl along the Costa del Sol (sometimes visiting the U.K.'s Gibraltar, which adjoins the southern coast of Spain at the western end of the Mediterranean). Key stops here include the Balearic Islands (Mallorca is the most common but ships also call at Ibiza and Menorca), the lovely Malaga, and the aforementioned Barcelona.
It's About Timing
Most cruises in this region of the world are 10 days or more, but a handful of lines, such as Costa, are beginning to experiment with seven-day trips in order to make these voyages more convenient for younger folk.
The downside of the shorter itinerary is ...
Burnout!
On my first cruise, an 11-night voyage from Rome to Barcelona on Crystal Cruises' Crystal Serenity, we arrived three nights early for a mini-break in Tuscany (and spent our time dutifully, and also enjoyably, on major sightseeing missions to Lucca and the Ligurian Riviera). Boarding the ship, we were already showing the first signs of "over-monumentalization," that state of mind in which you can't stand to look at another church or visit another museum.
That's why the three sea days built into the itinerary were so welcome. On these sea days -- beautifully interspersed between really busy days at port -- we could sleep late, sup on the balcony, play Ping-Pong and read trashy novels. (Admittedly, the ship featured a number of onboard activities from lectures to dance lessons, and we could also have stayed busy with those ... but busy was the antithesis of our enjoyment of sea days.)
Beyond sea days, we found it was important to vary our activities from port to port. If Florence was primarily a day for enjoying ancient art and culture, we also loved our foray to the gorgeous Boboli Gardens (part of the Pitti Palace). We were active in Nice, walking there from our ship's port of Villefranche (it took about one very lovely hour) and climbing mountains. Naples, for any first-timer, has to include a tour of Pompeii; we balanced that with lunch at one of its famous pizzerias. In Palma de Mallorca, a ship-sponsored shore excursion to Valdemossa -- an incredibly serene and historic village in the mountain valleys -- was absolutely a highlight for its otherworldliness.
Disciplining ourselves onboard was also hard. The food events -- from a Mozart-themed tea to a gala lunch buffet, not to mention all the other options in between -- were so fabulous it was hard to resist. And the nightlife (who knew karaoke was so fun?) would keep me out well beyond 1 a.m. some nights! Hitting the sheets at 9:30 p.m. every once in awhile seemed sacrilegious but was much appreciated the next day.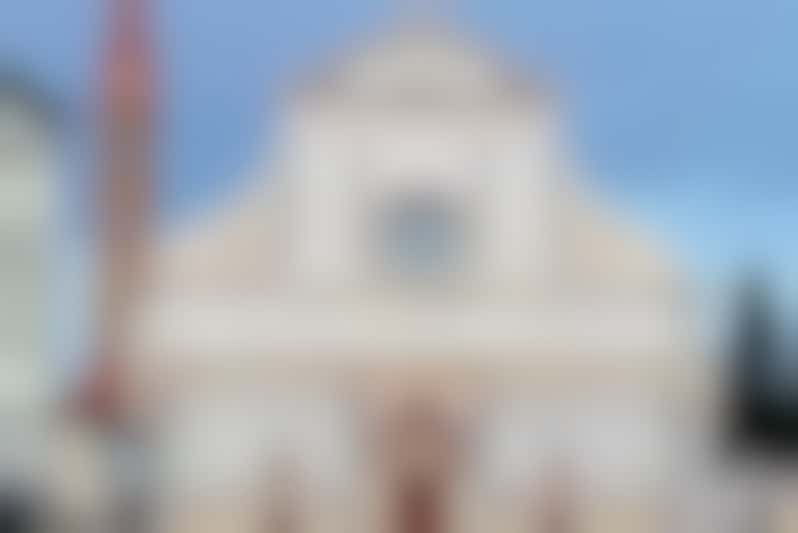 In the Western Mediterranean that's much more of a challenge. It can be quite difficult to "blend in" when you can't (really) speak the languages, are unfamiliar with many customs and local transportation options, and don't exactly look the part (in Naples, for instance, that look is olive skin and jet black hair while in Villefranche it helps to be impossibly thin and tres chic ... with chemically enhanced blonde hair). In Florence, forget about even trying -- everyone's a tourist!
But that also means that you need to be careful about being suckered by scams. In every city we visited there was some kind of ruse at work. In Palma de Mallorca, wallet snatching was brusque and effective; in Naples, purveyors of great bargains on expensive items, like iPods and cell phones, were actually selling empty plastic shells (you didn't notice until you'd already plunked down your cash and walked away). Watch out in Malaga: If a woman comes up to you to sell you a flower, often shoving it at you so that you feel you have no choice, there's someone right behind her to help empty your wallet when you open it to pay for the blossom (that actually happened to a crew member on our trip; she lost 250 euros).
My advice: Carry only the credit cards you need and a minimum of cash (enough for an espresso, etc.). Leave your passport behind. Men should carry wallets in front pockets and women should use purses that zipper.
I'm not trying to scare you ... we had a great experience throughout Italy, France and Spain and didn't lose a sou. Just be careful.
Big Ship? Small Ship?
One key thing to consider when planning your Western Mediterranean cruise is the difference in ships. For a first-time visit, a bigger ship will cover the more major ports of call. Particularly good options include Carnival, Costa, Holland America, Princess and Crystal. A bonus here is that shore excursion programs typically offer more varied options (from active tours like cycling to museum-going motorcoach experiences). You also have more to choose from in terms of onboard amenities: spas, numerous dining facilities, entertainment, etc.
Smaller ships will offer itineraries that weave between the offbeat and the well trafficked. Windstar, Oceania, Regent Seven Seas Cruises, Silversea and SeaDream may well start and end in the usual spots (we'll add that Malta seems to be an increasingly popular port for cruise lines), but may also anchor off Portofino, Italy's answer to the French Riviera, or visit Ibiza or Sardinia. These are typically pricier cruises and with a few exceptions tend to be marketed toward older travelers.
Dress Code
Here, more than any other region in which I've cruised, it feels more important to dress well in port. It's not so much that people are more formal but they definitely seem more stylish. Shopping-wise, major cities in Italy and France are tough for fashion-seekers who wear larger than a size 10 (Spain presented no such problem!).
Regardless, because most of the ports of call feature ancient cities and villages, replete with cobblestones and uneven pathways, comfortable shoes are absolutely important if you want to enjoy the adventure (and avoid injury).
Browse Upcoming Europe - Western Mediterranean Cruises
Biggest Surprise?
On Mallorca, the biggest of Spain's Balearic Islands and a major tourist hub particularly attracting Europeans, we toured the delightful city of Palma (don't miss the cathedral, natch, but the shopping's great too). But what will lure us back on a multi-day land trip some day was a brief motorcoach tour to the ancient town of Valdemossa. Located in the hinterlands, tucked into lush mountain valleys, Valdemossa is anchored by a now dormant monastery with an intriguing past: The writer George Sand and pianist Frederic Chopin (quite a romantic duo in the 19th century) actually lived here a few years after the monks were driven out -- and you can visit their apartments. The gardens are just amazing. There are lovely and unusual shops, and the sidewalk cafes beckoned, though our tour didn't give us much time, alas.
Biggest Disappointment
This almost falls under the "biggest surprise" category as well: I thought Monte Carlo, the city of Monaco, was hugely overrated. No doubt, the garden area that leads to the incredibly elegant casino and Hotel Paris with its Alain Ducasse restaurant is gorgeous -- "lives of the rich and famous" meeting their counterparts. The medieval old city, located on a hilltop and featuring the royal family's palace, is charming on a superficial level but so over-the-top touristic that it had no soul. And looking back at the city from the top of the old town, stark, uninspiring 1970's-era condo buildings are so crammed into the hillside that there's not a speck of a tree or other greenery to be found. Dismal. However, I will add the caveat that folks who love to gamble (I don't gamble at all) really do need to visit.
Getting from Here to There
In some cases, the ports at which ships dock -- and the cities that are the main attraction there -- are quite some distance from each other. Prime examples include Livorno (for Tuscany); it is a 1.5-hour drive to Florence and slightly less to other neat diversions, such as Lucca and San Gimignano. Cruise lines typically offer a longer day here, and this is a place where using the cruise ship's own shore excursion program is a good idea. Rome is also pretty far from its port of Civitavecchia; it's another long day of whirlwind sightseeing. Just be prepared.
On the other hand, the ports along the French Riviera and Spain's Costa del Sol feature towns and villages that are extremely convenient!
Any recommendations from your own first cruise to the Western Mediterranean? Send them to editor@cruisecritic.com.
--Images appear courtesy of the Italian Government Tourist Board.