Whether you're into rock n' roll, blues or classical music, you're in for a treat on select Holland America Line ships, as they have all three in the multi-venue Music Walk. Take a stroll from the Queen's Lounge, where you can dance to classic rock and blues with the B.B. King's Blues Club, to Billboard Onboard, where twin pianists belt out chart-toppers through the decades, or take in a classical music recital at the Lincoln Center Stage.
What It Is
Music Walk is the name given to a section of select Holland America cruise ships that features several different music venues: Queen's Lounge (home to the B.B. King's Blues Club), Billboard Onboard and Lincoln Center Stage (and the Rolling Stone Rock Room on Nieuw Statendam and Koningsdam). While other ships in the fleet have had one or two of these venues, it was on Koningsdam that the full venue debuted in 2017 and was given a name.
Each venue has a different vibe and theme -- blues, rock and pop, and classical -- and the idea is to dip in and out of whatever genre or vibe you like. Most of the venues are not enclosed rooms (i.e., there are no dividing walls and you don't enter through a door ); instead, they are open lounges, which means you can sit and watch or glance at the musicians as you are on your way to dinner or the theater.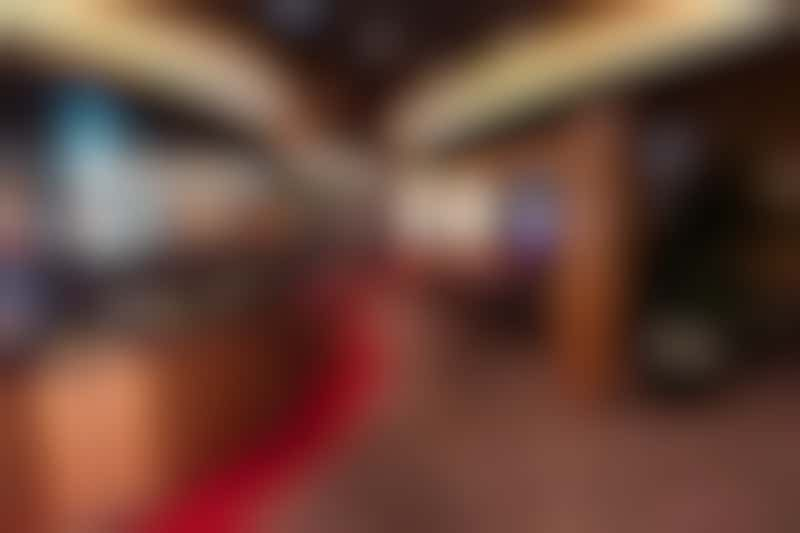 Our Experience
On our Koningsdam cruise, we found ourselves at the Music Walk every night, both before and after dinner. (From what we could tell, most of the other passengers did so, too.) It's not surprising as this area is the heart of the ship's entertainment offerings. With three shows nightly at the Lincoln Center Stage and B.B. King's Blues Club (Billboard Onboard does not have fixed shows), we found we could mix up the experience to suit our mood.
On a typical night, we would start with a classical concert at the Lincoln Center Stage before dinner, perhaps with a cocktail or a glass of wine. (On sea days, you can enjoy a recital during the afternoon, accompanied by afternoon tea.) Because the Lincoln Center Stage is an open space and the music competes with passing traffic and the sounds from Billboard Onboard's evening shows, we found that catching an earlier recital was ideal, as the background noise was limited at that hour.
After dinner, we would gravitate towards the B.B. King Blue's Club show in the Queen's Lounge. The venue consists of a raised stage, large dance floor and plenty of seating. The B.B. King's All Stars are the resident band, and they were outstanding. The music is not just blues, incidentally -- you'll find big rock songs and ballads, too. And you're not just meant to watch, so get up and dance!
Unfortunately, the lounge itself isn't up to par. It's a generic cruise ship lounge, and we think Holland America missed an opportunity to create more of a club-like atmosphere. Imagine seeing the famous neon sign announcing B.B. King's, and then walking through swing doors into a faithful recreation of the original club. That would create a much more electric atmosphere and vibe to the scene.
Billboard Onboard is where we'd end up after the final session from the B.B. King's All Stars, mainly because it was open much later. The centerpiece is two grand pianos, with stools arranged round them so you can sit right up close to the two pianists. On our sailing, the musicians were a man and woman, and they had a great professional chemistry. They played a selection of hits which they chose -- then took requests from the audience. The pianists doubled as comedians and raconteurs and were quite happy for audience members (who can sing) to take part.
Worth a Try?
You'd be hard-pressed not to try Music Walk -- it is the epicenter of entertainment onboard any ship that has it and forms part of the main corridor that links the theater at one end to the main dining room at the other. It's a perfect spot for a pre-dinner drink or a post-dinner dance/singalong.
However, we do feel the area would be more compelling without the open-plan design. It takes away from the atmosphere of the individual venues and forces the music to compete with sounds from the other performers, as well as the nearby bars and casino.
Things to Note
Music Walk does get crowded in the corridors, as they lead to the World Stage (on Koningsdam and Nieuw Statendam) and the main dining room. There is almost constant traffic, but there is also plenty of seating in each venue, so you'll never have to stand to watch a performance. Also note that no tickets are required -- just check your daily planner for performance times and show up.
Ships
You can find the Music Walk on the following Holland America ships:
Nieuw Statendam

Noordam

Koningsdam

Westerdam

Nieuw Amsterdam

Zuiderdam