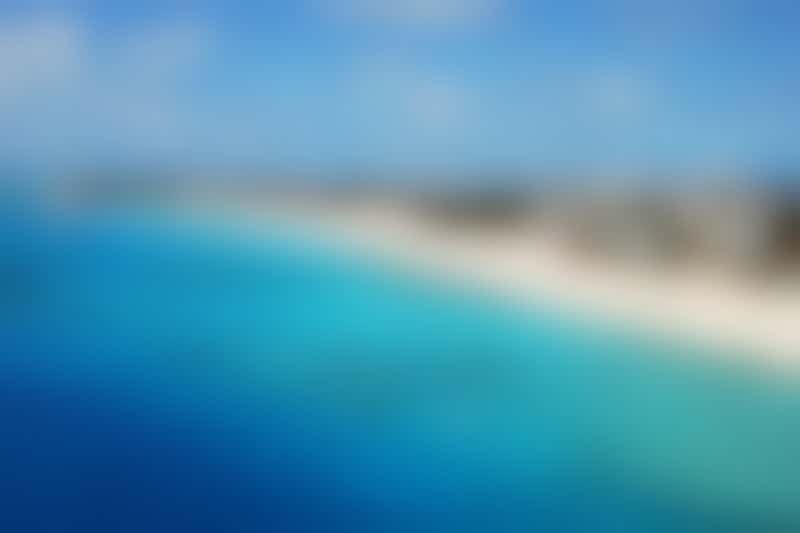 Aerial view of Cockburn Town on Grand Turk (photo: Ramunas Bruzas/Shutterstock)
With 16 ships and years of experience taking North Americans to islands throughout the Caribbean, Royal Caribbean is a recognized name brand, often one of the first cruisers think of when planning a Caribbean cruise. MSC, with only two ships and less experience selling to North Americans in the region, is a relative newcomer without the same level of name recognition.
But with a strong marketing push and competitive sales pricing, MSC has started making itself a part of the decision conversation. But how to know which of the two is actually right for you? The lines, while similar in many basic ways are also quite different.
To help you decide which is the best choice for your Caribbean cruise, Cruise Critic has compared MSC vs. Royal Caribbean in regards to ship choices, cruise itineraries, the onboard experience and prices.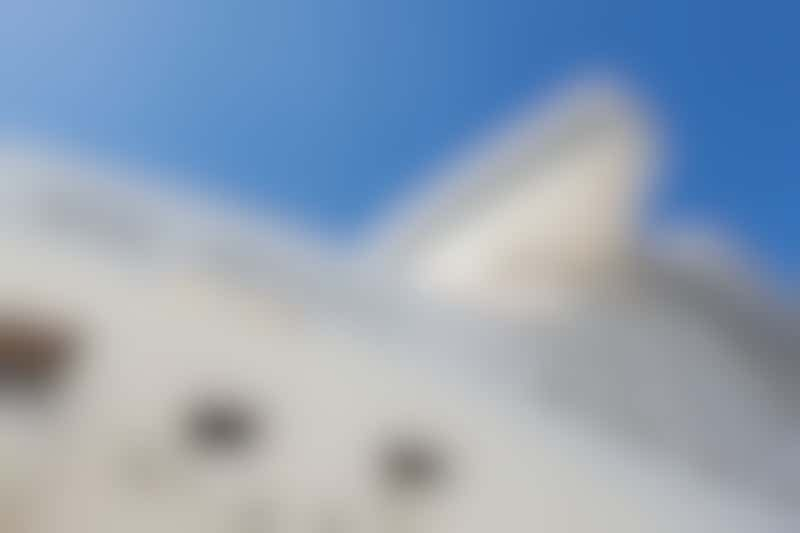 MSC Divina (photo: Cruise Critic)
Ships
Comparing Royal Caribbean's fleet in the Caribbean with MSC's fleet is a bit like comparing an apple orchard to an apple stand at the end of the day -- you're going to find a lot more choice in the former than the latter.
Royal Caribbean deploys 16 ships in the Caribbean (not all are year-round) including some of its most popular ships. MSC has only two ships in the region, though it will have a third beginning December 2017.
Royal Caribbean's ships fall into every single one of the line's vessel classes and range in size from 1,600 to 6,000 passengers meeting the needs of a wide range of cruisers, whether they want a medium-sized ship with a more relaxing onboard vibe or a giant ship with multiple top-deck attractions. MSC's three ships range in size from 2,550 to 5,179 passengers. Two have a wide variety of onboard attractions similar to many of Royal's ships; the third does not.
All three of the Oasis-class ships (Oasis, Allure and Harmony of the Seas) operate Caribbean cruises. The largest ships in Royal's fleet, they each hold upward of 5,400 passengers. The onboard experience is characterized by seven themed neighborhoods including Entertainment Place, Central Park, the Boardwalk and the Youth Zone, among others, and the list of attractions is mind-boggling: FlowRider surf simulators, a zipline, rock climbing walls, an ice skating rink, four swimming pools, a water park with slides, a fully functioning carousel and, at night, the AquaTheater and Broadway shows (different on each ship).
Anthem of the Seas, the cruise line's only Quantum-class ship sailing to the Caribbean, holds just over 4,000 passengers and, like the Oasis-class ships, features a wide array of activities, entertainment and dining. Among the highlights are surfing, skydiving, the North Star, bumper cars, roller skating, circus classes and Broadway-style shows at night.
Of the three MSC ships sailing in the Caribbean by the end of 2017, the one most similar to Royal Caribbean's Oasis- and Quantum-class ships is MSC Seaside, which launches in Miami in late 2017. With a passenger capacity of close to 5,200, the ship is similar in size to the Oasis-class ships, and like the Oasis- and Quantum-class ships it has a vast selection of onboard fun that includes a large water park with five water slides, a 426-foot zipline, a ropes course, a suspended glass floor overlooking the ocean and an outdoor shopping and dining promenade.
Carrying just over 4,300 passengers MSC Divina falls somewhere between Anthem of the Seas and Royal Caribbean's three Freedom-class ships (Liberty, Independence and Freedom of the Seas), which each carry about 3,600 passengers.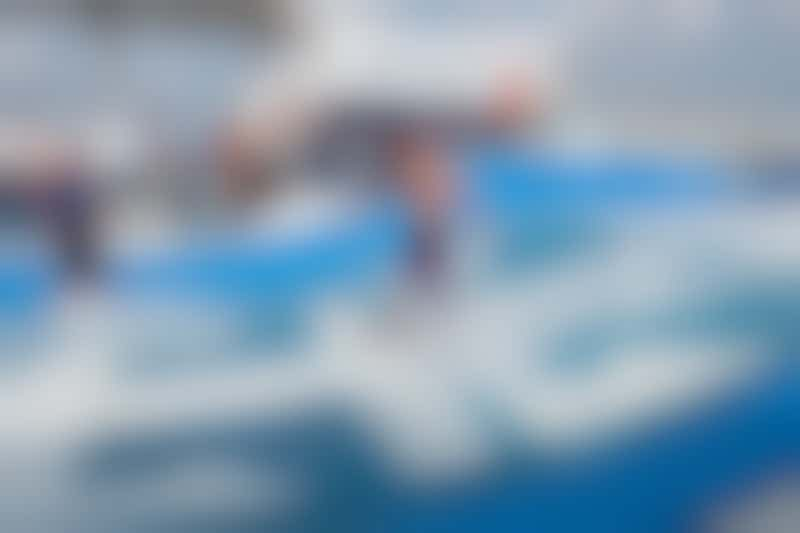 Amateur surfer putting on a show (photo: Cruise Critic)
The Freedom-class ships offer four pools, half a dozen whirlpools, an ice skating rink, FlowRider surf simulators, rock climbing, H2O water park and mini-golf. The indoor Royal Promenade is full to brimming with dining, drinking and shopping venues, and the adults-only Solarium is the place for adults to get away from all the kids.
MSC Divina has fewer pools and adrenaline-pumping attractions, but does offer a Formula One racing simulator, as well as a 4D movie theater with some truly stomach-churning effects. As on all of Royal Caribbean's ships (but most especially on its mid-sized ships), daily programming on MSC Divina revolves primarily around trivia, dance lessons, sports tournaments and pool games. One thing Divina has that Royal does not is the Winery at Sea wine blending program. Held twice a day on sea days, cruisers get to be their own winemaker, choosing from different varietals to make their own wine blend.
Suite passengers will find some similarities between MSC's Yacht Club (found on MSC Divina and MSC Seaside) and the Royal Suite Class (only on Royal Caribbean's Oasis- and Quantum-class ships), though the Royal Suite Class is a much more robust program.
The Yacht Club is an exclusive area of the ship, which only residents can access. Suite passengers here can utilize two private eateries, a pool and sun deck, and the Yacht Club Lounge, which serves complimentary drinks, snacks and desserts. In addition, Yacht Club passengers receive 24-hour access to a concierge and butler, as well as free in-suite mini-bars, select alcoholic and soft drinks in all Yacht Club dining venues, and priority check-in and debarkation.
Royal Caribbean's Royal Suite Class is a tiered system offering a variety of perks to suite passengers depending on which type of suite they have booked. Cruisers in entry-level suites on Oasis-class ships, as well as Anthem of the Seas, will receive access to a suites-only sun deck and the Coastal Kitchen restaurant, reserved VIP seating at theater shows and the AquaTheater (on Oasis-class only), access to Barefoot Beach on Labadee, free in-cabin bottled water and premium bath products. Mid-level suites passengers get all of the above plus free spa thermal room access, free high-speed Internet, in-cabin bottled water and in-suite dining options. For the highest paying suite passengers, perks include all of the above, as well as 24/7 Royal Genie (aka butler) service to help with restaurant and show reservations, laundry and pressing, and luggage handling and unpacking. These passengers also receive a free fitness class, free in-suite movies, daily gratuities, all specialty restaurants for free and a free Ultimate Beverage package.
In terms of size, MSC Poesia, MSC's third ship sailing in the Caribbean, carries about the same number of passengers as Royal Caribbean's Voyager-class ships -- some 3,000 people each. But they differ wildly in terms of attractions onboard.
The two Voyager-class ships you'll find in the Caribbean -- Adventure and Navigator of the Seas -- feature three pools, an ice skating rink, rock climbing walls, mini-golf and the Royal Promenade. By February 2017, both will also have FlowRider surf simulators.
MSC Poesia, on the other hand, has two pools and a mini-golf course. Daytime fun is less about active pursuits and more about relaxing in a lounger or participating in activities like dance classes and games.
Another way in which MSC ships -- most specifically, MSC Poesia -- differ from Royal Caribbean ships is the onboard service experience. MSC Poesia provides an entirely international affair with announcements made in at least five languages and crew service of a style typically referred to by North Americans as less personal. MSC Divina is a more Americanized ship, more similar than different from Royal Caribbean's ships in terms of service.
MSC Poesia only sails from either Martinique or Guadeloupe making it more difficult for North Americans to reach, though Europeans can usually get a direct flight from Paris to the islands.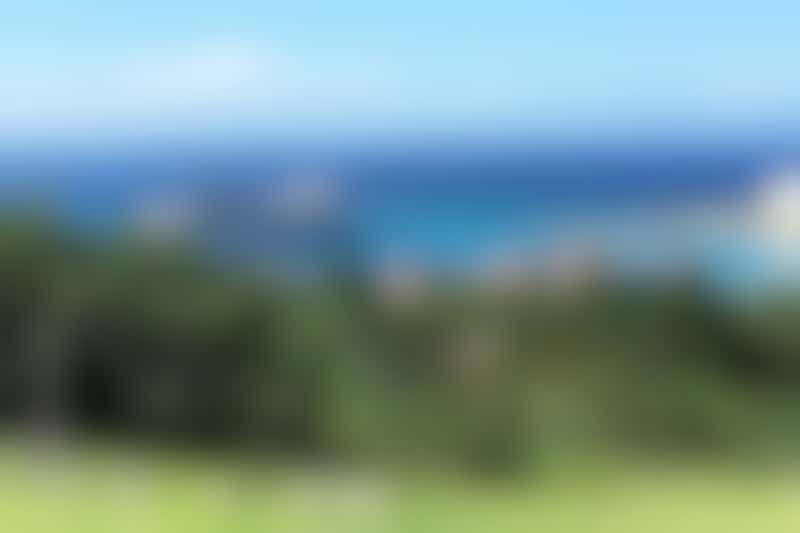 MSC Divina in the Caribbean (photo: Cruise Critic member Jemlp86 on an MSC Divina Caribbean cruise)
Itineraries
With so many islands in the Caribbean, cruise travelers have several options when it comes to picking a Caribbean cruise itinerary.
When looking at Royal Caribbean vs. MSC's Caribbean cruises, you will find both cruise lines offer a number of itineraries, primarily round trip sailings from ports in Florida. MSC sails only from Miami, while Royal Caribbean offers cruises out of Fort Lauderdale, Tampa and Orlando, in addition to Miami.
Of the two lines, Royal Caribbean is the only one to offer Caribbean sailings from mainland U.S. ports outside of Florida, with cruises departing from Galveston, Baltimore and Bayonne.
Additionally, each line does offer cruises (typically Southern Caribbean) from islands in the Caribbean -- Puerto Rico in the case of Royal Caribbean and Martinique and Guadeloupe for MSC.
While both offer a standard array of Eastern, Western and Southern Caribbean sailings, for the largest variety of itinerary combinations Royal Caribbean can't be beat, simply because it has more ships. In terms of sailing lengths, Royal Caribbean offers sailings from three to 12 nights. MSC offers 3-, 7-, 8-, 9-, 10- and 14-night options. (The 14-night sailings are simply back-to-back seven-night cruises sold as one longer journey.)
There is an overlap of many of the ports both cruise lines visit, such as Ocho Rios, Grand Cayman, Cozumel and Tortola (on limited itineraries for each line) in the Western Caribbean; Nassau, St. Maarten, St. Thomas and San Juan in the Eastern Caribbean; and Aruba, Barbados, St. Lucia, Curacao, Dominica, Grenada, Martinique and Antigua in the Southern Caribbean.
But each line also visits some ports the other cruise line does not.
MSC ports of call not offered by Royal Caribbean include Freeport, Grand Turk, La Romana (Dominican Republic), Cartagena, Colon (Panama), Puerto Limon (Costa Rica), Guadeloupe and Port of Spain (Trinidad).
MSC Caribbean Cruises
Royal Caribbean ports of call not offered by MSC include Key West, Roatan, Costa Maya, St. Kitts, St. Croix, Bonaire, Ponce (Puerto Rico), Labadee (Haiti), Falmouth, Belize City,  CocoCay (Bahamas) and Progreso.
Royal Caribbean Cruises
---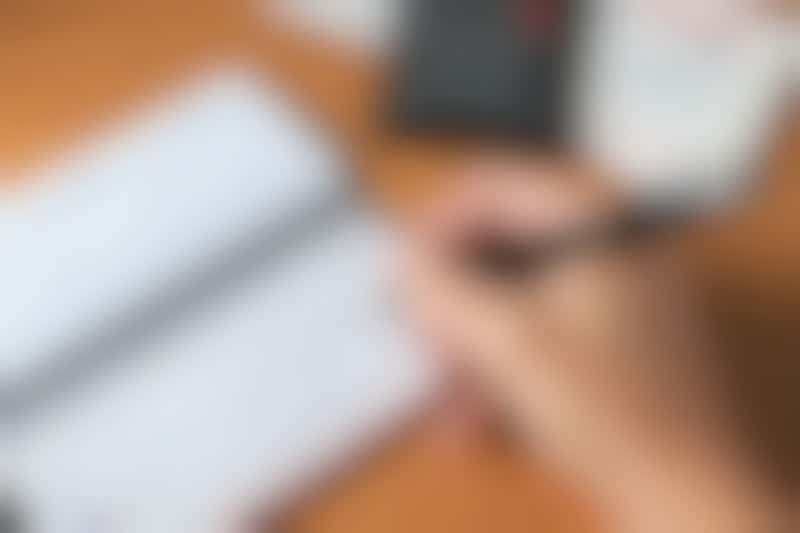 Pricing (photo: jwohlfeil/Shutterstock)
Pricing
What about pricing on Royal Caribbean vs MSC Cruises sailings in the Caribbean?
Quite frankly, pricing for Caribbean cruises from both of these lines is all over the place, depending primarily on sailing length, cruise ship, sail date and cabin category.
It is difficult to compare pricing on MSC Cruises vs. Royal Caribbean on an apples-to-apples basis for two reasons.
First, with Royal Caribbean plying the Caribbean with so many ships of different sizes and ages, pricing ranges are extensive, while MSC has only two ships -- one old, one new -- in the region, with a brand-new ship entering the market at the end of 2017.  (Pricing for MSC Seaside, the newest ship, is significantly higher than for MSC Divina and MSC Poesia.)
Second, but perhaps more importantly, because of a tiered pricing system that MSC uses -- which takes into account not only the sailing length and cabin category, but also the inclusiveness of the experience a cruiser wants to have -- pricing can seem vastly different.
The four tiers are: Bella, which offers the lowest price and no inclusions beyond what's typically included on a mainstream cruise; Fantastica, which includes cabins in prime locations and includes a choice of early or late dining, 50 percent off fitness classes, free room service during select times and special classes for kids; and Aurea, which applies to the best balcony cabins and the introductory level of suites and includes flexible main restaurant dining, priority boarding, an unlimited alcoholic and nonalcoholic beverage package, a spa package with one free massage, and access to the adults-only Top 18 sun deck.
At the highest end of the MSC pricing spectrum is the MSC Yacht Club, which provides a fairly all-inclusive experience, with access to a private club (lounge, pool and restaurant included), priority check-in and check-out, butler and concierge service and 24/7 free drinks within the Yacht Club area.
Prices here are somewhat comparable to suite prices on Royal Caribbean, though what's included in the price tends to make the Yacht Club suites on MSC ships a better value. (Keep in mind, suite prices on Royal Caribbean ships vary widely by ship, as the newer ships have much more expansive -- but also inclusive -- suites, while older ships have smaller suites with few to no inclusions.)
As an example in the difference in pricing, an ocean-view cabin on a seven-night MSC Divina sailing is $669 for the Bella experience and $689 for the Fantastica experience. An Aurea Experience balcony on a seven-night MSC Divina sailing starts at $1,570.  For the Yacht Club a seven-night MSC Divina sailing starts at around $2,000 for a deluxe suite.
Now compare that to prices that range from $459 to $849 for an ocean-view cabin on a seven-night Rhapsody and Oasis of the Seas cruise, respectively, or $1,150 for a balcony on a seven-night Rhapsody of the Seas sailing. Suites on a seven-night Liberty of the Seas sailing start at about $2,320, while suites on Oasis start closer to $3,000.
Overall, Royal Caribbean has the largest variety of pricing between the two lines with more less expensively priced cruises, but at the higher price points (namely suites), MSC frequently offers more value for the money.
---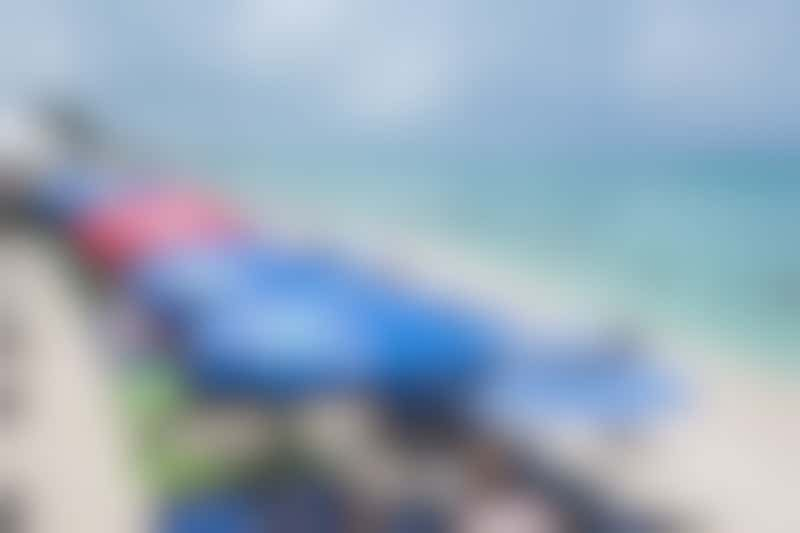 7 Mile Beach, Grand Cayman (photo: Cruise Critic)
The Caribbean Experience
Cruisers will find little difference in the "Caribbean" experience of a Caribbean cruise on an MSC or Royal Caribbean cruise. All Caribbean itineraries offer a dizzying variety of ports with sandy beaches, water activities, jungle activities and rich colonial history.
Onboard you won't find lectures about your ports of call (unless you count the shopping talks) on either line, nor will any of the day's activities reflect the itinerary. Instead on both the goings on can include hairy chest and belly flop competitions near the pool, or trivia sessions and dance classes indoors.
There's nothing particularly "Caribbean" about either line's offerings.
---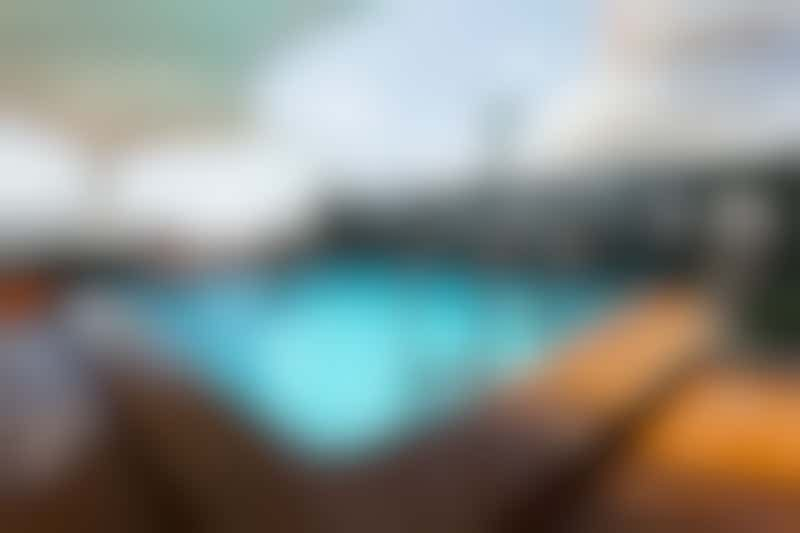 The One Pool on MSC Divina (photo: Cruise Critic)
The Onboard Experience
The target audience for Royal Caribbean and MSC is similar in terms of age and families, with both attracting young to middle-aged couples, groups of friends and families. Where the two differ is their appeal to passengers who want a standard North American cruise product or prefer an experience with a distinct international flavor.
Though the "wow" factor is of critical importance on a Royal Caribbean cruise, the ships nevertheless offer a fairly standard American cruise experience -- free food in the main dining room, big theater entertainment including Broadway shows, English as the primary language spoken onboard (including all written communication and public announcements in English only) and service that is prompt and friendly.
MSC's onboard experience is more international in appeal, though that varies by ship. MSC Poesia's demographic pulls cruisers from all over the globe; announcements and restaurant menus are in multiple languages. Entertainment is more visual (think acrobats and magicians) to avoid any language barriers, and service is much more European in style (i.e., slower and less customer-centric than in North America).
For North Americans who enjoy mingling with people from all over the world and appreciate a sense of being somewhere "else," MSC Poesia could be a great fit.
MSC Divina falls somewhere between the MSC Poesia and Royal Caribbean experiences, with English the only official language onboard but menus written in multiple languages (making them rather long) and much of the entertainment also more visual. Despite its more American appeal, a sizable portion of MSC Divina passengers come from Europe and South America. Cruisers willing to give something different a try, without going too far from the familiar, and who enjoy an active nightlife might find MSC Divina to be right up their alley. (South Americans and many Europeans don't get the party started until after midnight!)
MSC Seaside will be even more "Americanized" than MSC Divina and cruisers will need to look mostly at price, itinerary and what they enjoy in onboard attractions to decide between MSC Seaside and a Royal Caribbean ship.