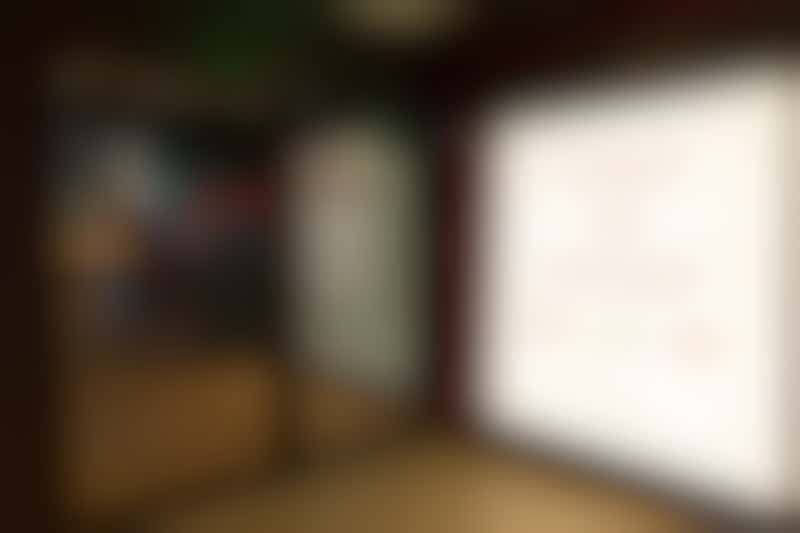 Eataly on MSC Divina (photo: Cruise Critic)
You'd expect a Mediterranean line like MSC to have great Italian food. But on its newest ships, Preziosa and Divina (with Meraviglia and Seaside coming in 2017), MSC Cruises has upped the ante by partnering with Eataly. The Italian gourmet juggernaut -- which has restaurants and food markets not only in its native country, but around the world -- has now opened gourmet restaurants at sea -- and the results should please even the pickiest of foodies.
What It Is
The Eataly concept at sea has three components: Eataly Steakhouse; Ristorante Italia and Eataly Pizza. The latter is served not only within the Eataly Steakhouse space, but also within the ships' La Cantina di Bacco, an onboard wine bar. You can also order the gourmet pizzas as room service between 8 p.m. and midnight.
Sound confusing? It is, a little bit, and the daily programs put out by the ship don't make it any easier. Luckily, all three venues lie within the same space onboard the ship, so once you make it to one of them, you'll be able to figure out the rest.
Our Experience
We knew about Eataly primarily from its New York location in the Flatiron District. We thought the often crowded food emporium was fun for a quick bite, but didn't know how it would translate into a sit-down restaurant.
Our first Eataly experience onboard took place at La Cantina. We were looking for a quick nosh before an afternoon of wine blending, and pizza seemed just the ticket. The menu offered a vast variety of pies -- everything from a simple marinara to white to vegetarian; you could even create your own.
Our server directed us to a simple margherita, topped with buffalo mozzarella. The pizzas themselves are the size that you'd find in Italy; you can either share or eat an entire one, if you're really hungry. You get a plate of bruschetta with any order, so we were content with just one. Our waiter selected a delicious Brunello to go with it.
One bite and we were in pizza heaven. It truly tasted like the version you get in Naples -- thin crust with notes of salt, made crispy on the bottom. Fresh basil and extra virgin olive oil complemented the simple toppings. Although MSC has yummy pizza at its buffet, this was another level all together.
After such good luck with the pizza, we were excited for the steakhouse. The space, however, is a little incongruous with your typical carnivore environment. Instead of dark and clubby, Eataly Steakhouse is bright and cheerful, with red accents, modern tables and clear chairs, mimicking the space you'll find in New York or Chicago.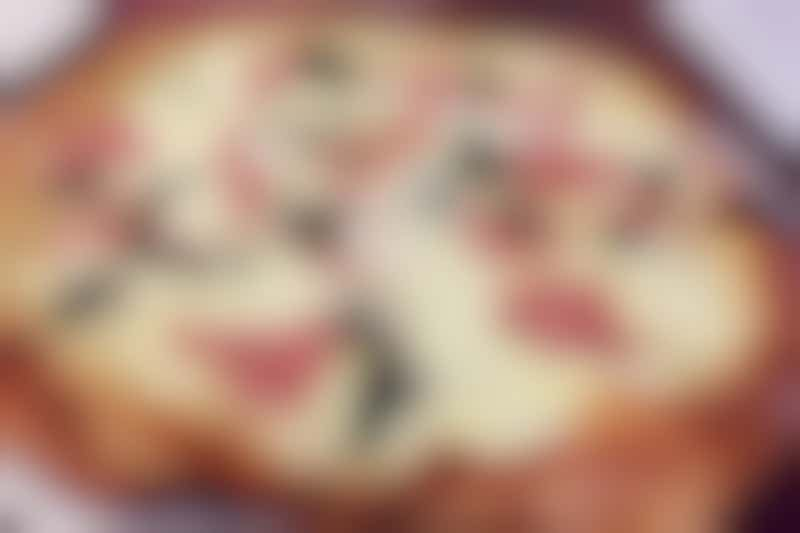 Pizza from MSC Divina's Eataly (photo: Chris Gray Faust)
Don't let the simple decor fool you; a meal here is a real treat. Guided by our server Antonio, a native of Sorrento, we tasted the best of the menu, including a prosciutto plate with two kinds of cured meat and a garlicky Caesar salad. Our seafood pasta was perfectly al dente and the tenderloin, served with a choice of sauces, was melt-in-your-mouth delicious. (Note that fresh black pepper is abundant here, which is not the case in MSC's main dining rooms.) Finish with bomboloni, (a filled doughnut, Italian style), and you've just had the best meal of your cruise.
Or at least that's what we thought, until we visited Ristorante Italia. The final part of the Eataly experience is just next door to the steakhouse, in a quiet space decorated with old pictures of transatlantic vessels; it's perfect for date night or a leisurely lunch. Seating here is limited to a handful of tables so reservations are a must. This is where we found the best dining of our cruise; really, if you're a foodie, it can't be missed as the choices are miles beyond what you'll find elsewhere on the ship.
All meals here start with a complimentary glass of prosecco, and it just gets better from there. The tuna tartare came heaping and well-seasoned, and the roast rock octopus came perfectly cooked on a bed of cannellini bean puree. The pasta courses were the standout items on the ship; don't miss the handmade tortello, filled with pesto and served with mashed potatoes and green beans. (Our companion's pumpkin gnocchi, topped with a duck ragu, was also incredible.) Both fish dishes on the menu -- lettuce-wrapped grilled grouper and panko-covered amberjack with an orange preserve -- were outstanding.
Worth a Try?
Has this story made you hungry? Then absolutely! We would come on an MSC ship with Eataly again, just to have more meals here. It might very well be the best specialty restaurant complex at sea.
Show Prices
Things to Note:
All Eataly components are a la carte. Eataly pizzas range from $8 to $13. If you have a group, go for the one meter pizza ($21).
The Steakhouse prices range from $5.90 for a salad; $10 to$12 for appetizers; $8.50 to$10 for pasta; and $18 to$25 for steaks. Desserts are $4.90.
In Ristorante Italia, prices range from $8 for appetizers and pastas to $12 to$20 for entrees. Prix fixe menus are also available, either with wine pairings ($59) or without ($35).
Eataly Restaurant Menu
Editor's Note: Menus are samples only and are subject to change by ship and itinerary.