Anyone who thinks cruise ship pools are only fun during the day has never sailed with Princess Cruises. The line put its stamp on the outdoor theater concept when it launched Movies Under the Stars on Caribbean Princess. Now fleetwide, "MUTS" is a popular nighttime activity for all ages.
What It Is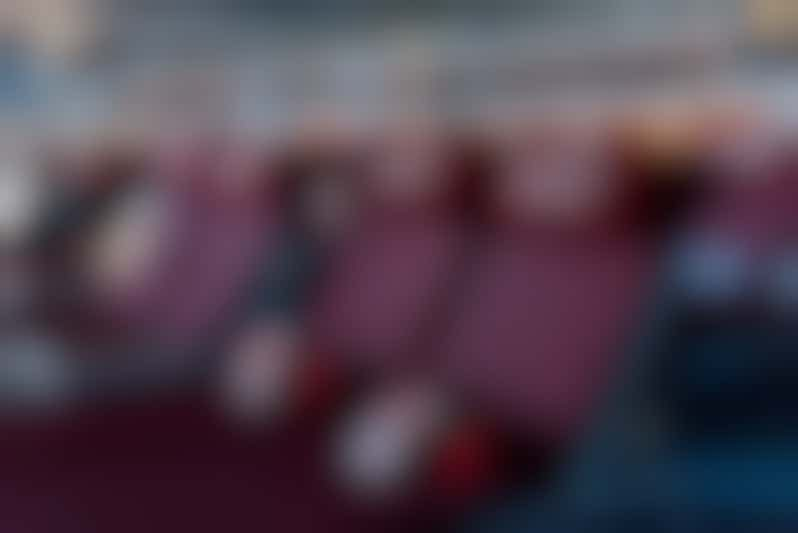 Movies Under the Stars on Princess Cruises takes place on most nights (weather permitting) in the main pool area, which is flanked by a 300-square-foot, 69,000-watt LED screen. Passengers can choose to snuggle up on deck chairs dressed with cushions and fleece blankets, or soak up the view from one of the hot tubs. During movie nights, poolside service includes complimentary popcorn, snacks (like burgers and pizza) from the nearby dining venues and Norman Love chocolate chip cookies. Passengers also can order from a list of movie-themed cocktails (for an additional fee).
Each ship has a different approach when it comes to which movies are offered and on which nights. On average, cruises feature one movie per night (with selections changing nightly) -- though, this can vary depending on the itinerary, cruise length, date and weather. For example, during NFL football season, a movie might be replaced by a live game. On other sailings, you might see an awards show or concert one night. Ships typically stick to movies that debuted within the past year or two. On select cruises and sea days, you might see two or three back-to-back show times for the same movie.
While nighttime movies are the activity's hallmark, the outdoor screen is also used during the day. When it's not streaming landscapes, the screen plays family-friendly classic movies (we've seen "Mrs. Doubtfire" and "The Princess Bride" in the past) and popular music concert footage.
Price
Movies Under the Stars is a complimentary activity. Popcorn and snacks are included, but passengers are responsible for any alcohol purchases.
Ships
Movies Under the Stars is available on all Princess ships, except Pacific Princess.
See photos of Movies Under the Stars on Regal Princess.