Monaco, a popular stop on Western Mediterranean cruises, is a port that appeals to every type of traveler. Tour-lovers can take a walking trip or highlights excursion that visit Monaco's top historic sites -- or use the cruise shore excursions to get out to alluring locales along the French Riviera. Independent types don't have to walk far to get a taste of Monte Carlo's world-renowned attractions and posh lifestyle once relished by famous icons like Grace Kelly and Ringo Starr (Monaco is a known tax haven for celebs).
On a Viking Star cruise call in Monte Carlo, four Cruise Critic editors tested various Monaco excursions -- the line's included tour, an extra-charge option, a private tour and independent exploration. Here are the four ways we spent our day in port, along with the pros and cons.
Included Ship Excursion
Shore Tour Description
This 2.5-hour free excursion, offered by Viking Ocean Cruises, was slated to include a walking tour through Monaco's medieval quarter, featuring stops at the Place du Palais and Saint Nicholas Cathedral, as well as free time for lunch, shopping and independent exploration.
Our Day in Monaco
As promised, our tour covered the aforementioned sites in addition to a couple of others. Our exceptionally knowledgeable guide pointed out the border between France and Italy, the starting line for the annual Grand Prix car race and the green-roofed casino, which is popular with many cruise passengers. The tour also offered sufficient free time for eating, having a cup of coffee and a small bit of shopping.
The only discrepancy between the tour's description and the actual tour was the return to the ship. In the cruise line's brochure, it says those on the excursion will be given free time and then left on their own to return to the vessel. On our tour, our guide set a time for us to meet to return to the ship as a group.
Pros and Cons
The most obvious plus to taking this excursion is that it's included in your cruise fare. The tour also will help you to get your bearings if you're a Monaco newbie. At only 2.5 hours, it's easy to go early in the morning and spend the rest of the day doing whatever you'd like. Knowledgeable guides also offer fun facts so you can learn about the area without having to do any homework.
The downside, in our experience, was the large size of the group and the fact that there were several groups doing the same tour. Because two or three of the groups left at around the same time, there were backups in certain areas. Additionally, there was some crossover with the QuietVox systems -- radio transmitters that allow those on the tour to hear the guide via an earpiece without having to be immediately next to him or her. We ended up listening to the wrong guide for the first few minutes of the tour.
---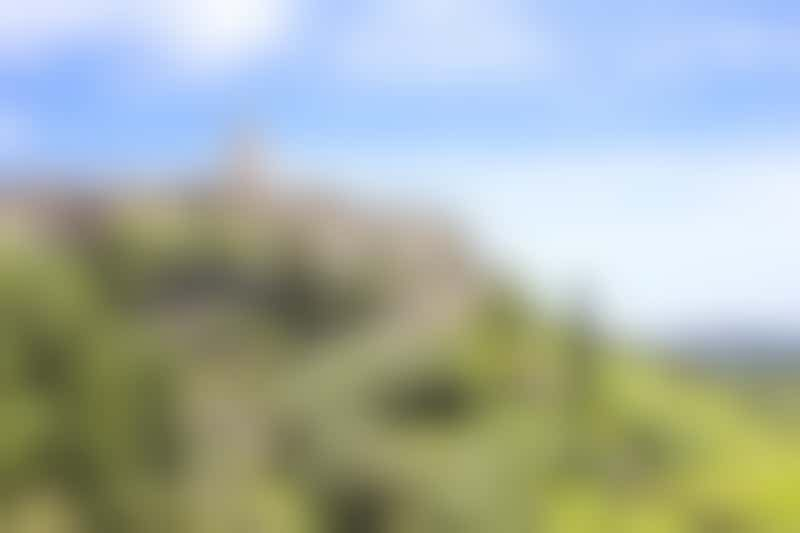 Saint-Paul de Vence (Photo: Giancarlo Liguori/Shutterstock)
Upgraded Ship Excursion
Shore Tour Description
Through Viking, we chose "Perfumes of Grasse and Saint-Paul de Vence" tour ($129), which was advertised as a 5.5-hour tour to a perfume factory in Grasse, followed by free time in the fortified hill town of Saint-Paul de Vence and a museum tour of the Fondation Maeght, just outside the village's walls. (Other Viking sailings offer extra-fee tours to the Royal Palace or a Nice-Eze-Monaco combo that do spend time in the principality, but those tours were not offered on our trip.)
Our Day in Monaco
The tour was wonderful, and worth the extra fee, but it ran two hours longer than its advertised length. The excursion began with a one-hour bus ride from Monaco to Grasse, through the French Riviera, with our guide providing insight on the region along the way in a delightful French accent. In Grasse, the factory's guide explained the perfume industry, how flowers are pressed to obtain their essential oils and the job requirements of "The Nose" -- the person who blends the oils into new scents. She was engaging and knowledgeable, discussing the latest scent trends. She let us try four new perfumes -- and colognes for men, who were told the scents would make them "irresistible." The factory prices were quite good, and most of us eagerly purchased perfumes, soaps and sachets to bring home as gifts.
The tour then commenced to Saint-Paul, about 30 minutes away. There our guide led us through the cobblestoned village to the viewpoint and cemetery where artist Marc Chagall is buried before sending us off for an hour of free time. The city is filled with art galleries, restaurants and shops selling local herbs, olive oil and other food items, and was also a great place for souvenirs. We wandered the narrow stone streets (a photographer's jackpot), peeked inside the church and made friends with a very chubby local Corgie while snacking on sandwiches and crepes. Other Viking passengers lingered over lunches at local restaurants and outdoor cafes.
A tour of The Maeght Foundation museum was optional, and we appreciated the guide giving us separate meeting times and places, so we could plan our time as we liked. We opted to skip the museum because the village was so lovely; other passengers told us the time in the museum felt rushed, with the art too modern for many tastes; the collection has one of the biggest 20th-century art collections in Europe, with pieces from Miro, Chagall, Giacometti, Braque, Alexander Calder and Leger. The bus ride back was about an hour.
Pros and Cons
In some ways, the tour was an ideal organized tour. The bus rides were manageable and the guide had so much to say, it was easy to stay awake. We had plenty of time in each stop, and both the perfume factory and Saint-Paul were interesting places to explore. We rarely felt rushed or bored. We also heard good things about the ship's other extra-fee excursions t in Monaco, such as trips to Nice.
Keep in mind you can spend far less to explore Monaco on your own -- $129 per person adds up if you're a couple or group traveling together. But if you want to see Grasse and Saint-Paul, that's harder to do on your own on a cruise; you would need to rent a car, get a more expensive private tour or take a series of buses that would add up to too much transit time. (Nice and Eze are much easier to do on your own with public transit from Monaco.) With those factors, Viking's tour was an excellent price for what you get.
---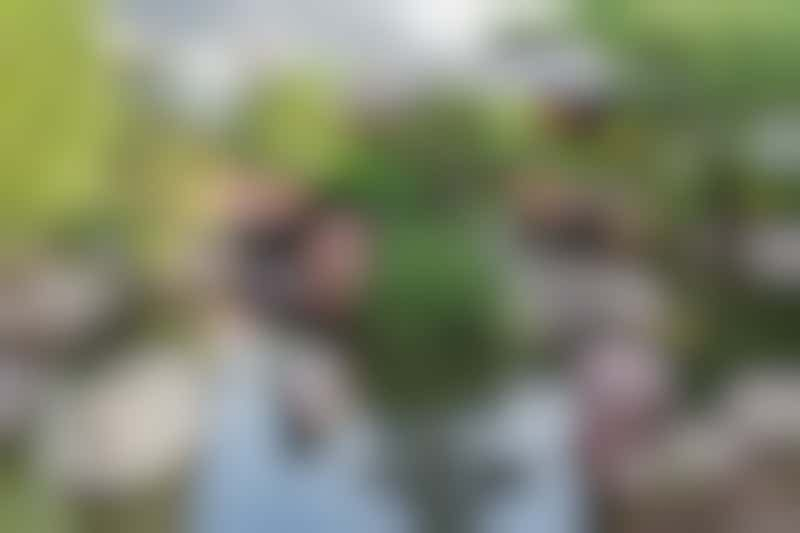 Japanese Garden in Monte Carlo (Photo: Laborant/Shutterstock)
Privately Arranged Excursion
Shore Tour Description
I booked a tour with an independent guide and "native son of Monaco," Jean-Marc Ferrie, who I found online. Jean Marc charges 8 euro for a one-hour tour of Monte Carlo; 20 euro to add two other districts such as the old city and La Condamine (four hours); or 15 euro for a two-hour walk around the Grand Prix race track.
Our Day in Monaco
Jean-Marc, a former firefighter, offers tours for singles, couples or groups, from one to four hours. As requested (since I had been to Monaco before), he kept me away from the palace and casino and instead took me around the traditional quarters of Monaco: Monte Carlo, La Condamine, Fontvieille and Monaco Ville. He told me the differences between the four districts, as well as a little about himself and life as a local. Over two hours we explored the neighborhoods, walked along the coast, visited a church, the Japanese Gardens and Larvotto Beach, and went through the tunnel of the Grand Prix racetrack. After checking if I had seen enough, Jean-Marc walked me back in the direction of the cruise terminal, leaving me at the Christmas markets. I strolled the last five-minute stretch back to the ship.
Pros and Cons
Private tours suit people who like to have some control over the itinerary but want to leave the map behind and follow an expert. Jean Marc's per-person costs were cheaper than the ship's tours; this isn't always the case, however, so make sure you shop around. Some private tour guides also have minimums.
On our tour, we covered a great amount of territory, off the beaten track, walking at my pace, a refreshing change from waiting for slower walkers to catch up. Although Jean-Marc was not very talkative, speaking only when we came upon a point of interest, I don't enjoy tours with nonstop commentary. All in all, it was a personal and pleasant experience.
---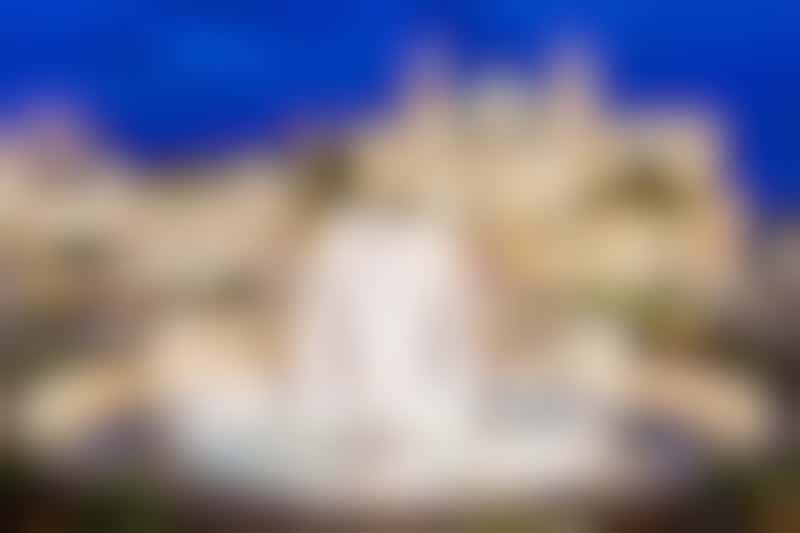 Casino de Monte Carlo (Photo: Matej Kastelic/Shutterstock)
Monaco on Your Own
Shore Tour Description
If you want to avoid the tour groups or are in need of some alone time, you're in luck: Monaco is one of the easiest ports to explore on your own. Monte Carlo spans less than 1 square mile, so all of the major city attractions are quite close to the main cruise terminal.
Before getting off the ship, we downloaded the City Walks app by GPSMYCITY (available for both iPhone and Android). The app offers several Monte Carlo self-guided tours, all of which are conveniently condensed to about an hour. We opted for the sightseeing tour, which included six major attractions. (Other tours include nightlife, antique shops and art galleries.)
The app works offline (in airplane mode) but requires Wi-Fi to download. Tour routes and maps are also available to view online.
Our Day in Monaco
Here's what our day entailed, from start to finish.
Our tour kicked off with a visit to Sainte-Devote Chapel, a Roman Catholic chapel dedicated to Saint Devota, the patron saint of Monaco and Corsica. The structure is nestled between the train station and harbor -- though it's set back from the main road and can be hard to miss unless you're looking for it. We then made our way to Monte Carlo Harbor for an even closer look at the views from above. Here, glitzy million-dollar yachts are anchored with a sense of pride and best enjoyed while strolling along the docks with a cup of coffee in hand.
After a taste of the high life, we headed to the Japanese Garden of Monaco, a peaceful garden oasis with little bridges, stone lanterns and waterfalls -- hello, photo ops! People do visit to read and meditate, so be respectful when passing through. Our next stop was the famed Casino de Monte Carlo. A work of art all in its own, the casino is a must-see for all visitors -- especially James Bond fans who would recognize the setting from a number of movies. Attached to the casino is the Opera de Monte-Carlo, known as the Salle Garnier. Charles Garnier, who designed the Paris Opera House, was also the architect for this one. We were excited to learn the venue is still quite active in hosting musical performances today. Lastly, our tour ended with a stop at Saint-Charles Church, a Roman Catholic Church dedicated to Saint Charles Borromeo. The Renaissance-style structure is a lovely site both inside and out. Fun fact: It's the only French Riviera church to host catholic service in the English language.
Pros and Cons
City Walks is free, but GPS-guided route maps, which offer turn-by-turn walking directions, cost $4.99 per city. We loved the simplicity of each self-guided tour and the fact that you can use it offline as well as with a tablet. Since most tours span only one hour, you have plenty of wiggle room to spend more time at your favorite spots, enjoy free time afterward or even start another tour.
The only downside we found with the app is that the route map would close out when we tried to open the camera. We'd recommend it for the ease of following self-guided tours that are already planned for you, but screen-shot the route map if you plan to use your phone to take a lot of pictures.
On the other hand, because Monte Carlo is such a small city, we didn't realize how easy it would be to get around on our own and ultimately felt we didn't need the app. For more independent types who would be comfortable without an organized itinerary and don't mind occasionally asking locals for directions, we say ditch the app and create your own route.
Shop for Western Mediterranean Cruises
---