A cool icy cocktail on a cruise ship doesn't always have to be loaded. Cruise lines have increasingly embraced the growing trend of zero-proof mocktails with gusto. Creative concoctions designed by mixology experts and leading cruise bartenders are designed to satisfy your sweet tooth, provide a kick (Red Bull subbing for booze) or add spice to your palette -- all without the boozy after-effects.
These sans-alcohol mocktails on cruise ships are resplendent in their martini glasses or other stemware, and take advantage of both traditional and new-wave mixers, fruit purees and other refined ingredients. Their creation is as complex as with loaded drinks, the sipping experience just as glamorous.
Yes, you can still go with your Virgin Pina Colada, Virgin Strawberry Daiquiri or Virgin Bloody Mary, but open your eyes to the additional options popping up on a cruise ship near you.
Here are our picks for the best mocktails at sea:
Strawberries on Fire -- Princess Cruises
Master mixologist Rob Floyd, from the hit Paramount TV show Bar Rescue, refreshed Princess Cruises' cocktail menus across the fleet a few years ago and came up with this colorful signature mocktail. The combo is jalapeno, strawberry, lime juice, agave syrup and soda, the drink garnished with a jalapeno slice and a strawberry. We're talking sweet and sour with a kick!
Nojito -- Princess Cruises
The Nojito, inspired by the mojito, replaces the booze element with grapefruit juice, for a refreshing concoction that also includes fresh mint, lemon juice and club soda. It looks sexy, with the unexpected garnish of a grapefruit slide.
Red Delight -- Royal Caribbean
You won't be sleepy eyed after sipping Royal Caribbean's Slushy Coco Loco -- basically a Pina Colada with pineapple juice and coconut cream, without alcohol but enhanced by Red Bull Yellow Edition energy drink. It's a tasty jolt!
Crystal Ball -- Carnival Cruise Line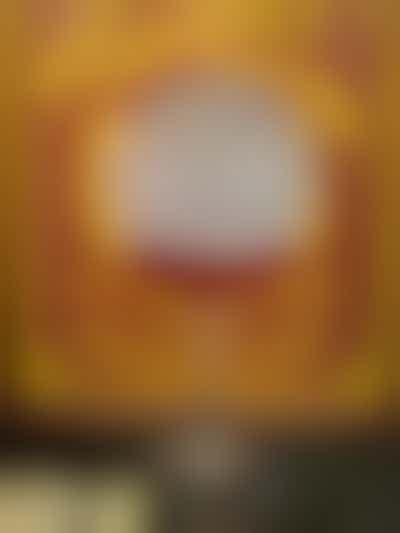 At the New Orleans-themed Fortune Teller bar on Mardi Gras, Carnival introduced a hand-crafted mocktail with a twist. The Zero Proof Crystal Ball looks like its namesake, and manages to be both eerie and refreshing — just like a good fortune teller. The drink combines white cranberry juice, pineapple juice, Filthy Black Cherry Syrup and fresh lemon juice and is served in a coupe glass with a smoky globe on top.
Virgin Spiderman -- MSC Cruises
Can't choose between a Virgin Pina Colada and a Virgin Raspberry Daiquiri? This colorful mocktail combines the two zero-proof drinks. Bonus: It's an eyecatcher and others at the bar may be envious.
Not-a-Cosmo -- Holland America Line
This mocktail is influenced by the Cosmopolitan – a boozy drink well familiar to fans of "Sex and the City." The alcohol-free version combines fresh grapefruit, hand-pressed limes, fresh citrus sour, cranberry juice and sprite, and is served in a tall glass over ice.
Frozen Sunrise -- Celebrity Cruises
This frosty, energizing and lip-smacking mocktail features Red Bull, orange juice, agave nectar for sweetness and Grenadine (the same tart and sweet red alcohol-free syrup used in Shirley Temples). It's on the menu at the Craft Social pub on Celebrity Apex, Equinox and Silhouette.
Bora Shake -- Disney Cruise Line
Kids and adults with a sweet tooth will like this specialty mocktail. It's a combo of Pina Colada mixer, fresh bananas and Blue Curacao syrup, which is alcohol-free and has a mild orange taste. Sip while admiring the animated show at the Animator's Palette restaurant.
Mango Mule -- Regent Seven Seas Cruises
Feel very elegant sipping a pre-dinner Mango Mule mocktail in the lounge on Regent's Seven Seas Splendor, one of the world's most luxurious cruise ships. The drink combines mango puree, honey, lime, cucumber and ginger ale, for a healthy refreshment.
The Bee-Dazzled -- Cunard
Created by Cunard's Head Mixologist, Claudia Carrozzi, president of the UK Bartenders Guild, this mocktail impresses with its use of the alcohol-free mixer Seedlip Spice 94, a warming blend of allspice and cardamom and citrus for a slightly bitter finish. The sophisticated signature mocktail adds honey water, orange juice and lime juice and is served in a martini glass.